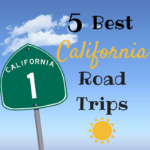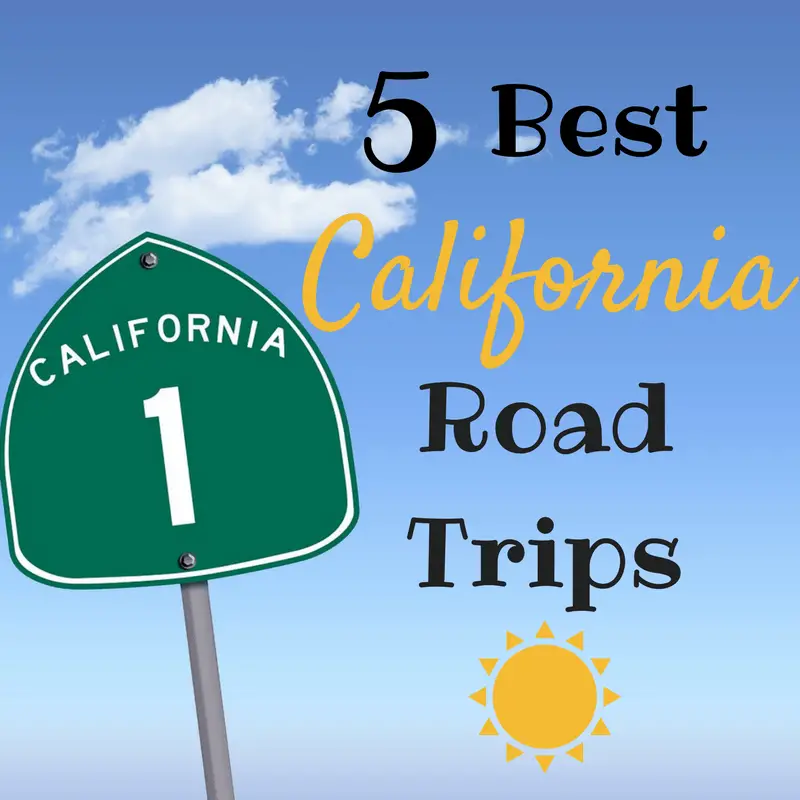 5 Best Road Trips in California
Last updated on August 24th, 2022 at 08:06 pm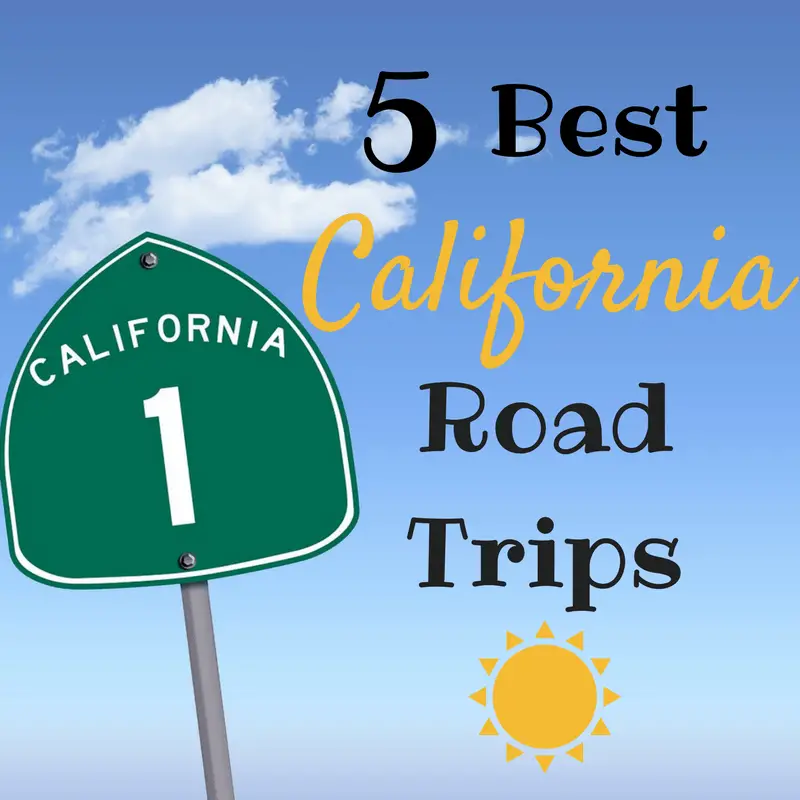 California has so much to offer travelers. From striking mountains to miles after mile of beautiful beaches, water and wine, parks and extraordinary things to do for fun, this is a state that has it all and no matter where your travel plans take you, you are bound to enjoy the trip. While a person could simply fill up the car with gas and aimlessly take off down the open road to see what California offers, why waste time and gas with no true destination in mind? If you want to see California and all it offers, you may want to plot your next road trip by checking out these popular California road trip destinations up close and in person.
Road Trip #1 – Santa Monica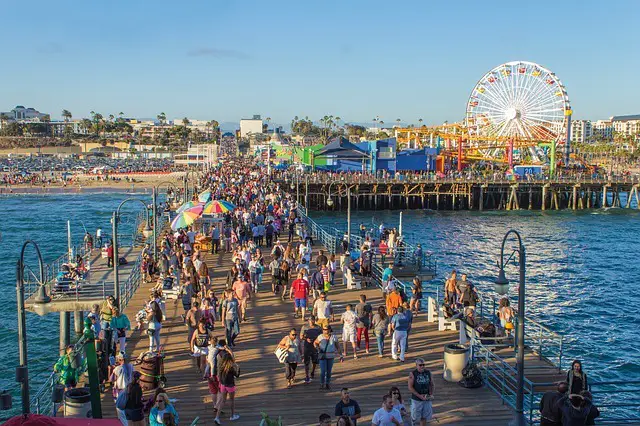 If you could spend a few days lounging on the beach in a place where fun abounds around every bend, Santa Monica would be the place to visit. With personal access to nearly 4 miles of shoreline, palm lined streets and the famous Santa Monica pier, this city has it going on and is an ideal location to include in your California road trip frenzy. While traveling to Santa Monica, you can take advantage of cruising down the west coast's most famous roadway, the Pacific Coast Highway, where you can take quick stops to check out the scenery, stop for a bite to eat or plan a layover at a local hotel when you arrive.
Besides the beautiful beaches, great waves for surfing and many waterfront attractions, you will also find a huge indoor/outdoor shopping center where you can find goods of all kinds. Santa Monica Place, a great place to shop, also includes casual and romantic places to have dinner, movie theaters and the best of California culture in every store you enter. Be sure to include Santa Monica on your itinerary. You can always stay a few days in a local hotel where you can enjoy spa treatments, full body massage and much more to help ensure you're relaxed and ready for your next adventure.
Road Trip #2 – Monterey Peninsula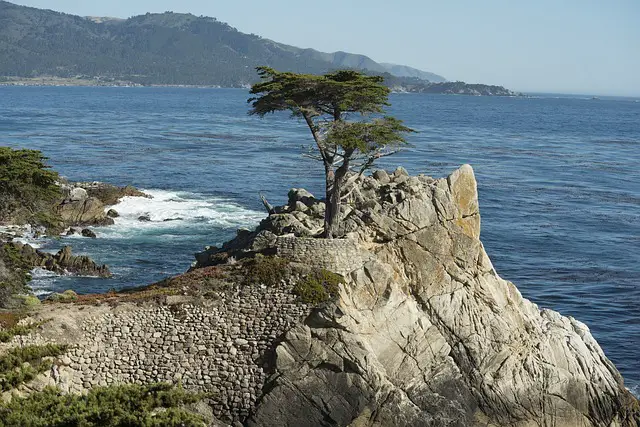 Highway 1 in California leads to many wonderful places, and on this trip, you'll want to take in the Monterey Peninsula. The coastline is amazing, but you'll also be able to visit some great attractions that are fun for all ages. These include Monterey Bay Aquarium, Point Lobos State Natural Reserve and Dennis the Menace Park. Nothing beats a day exploring the aquarium followed by a quick walk to hang out on the beach until the sun sets over the ocean. You can always fly in and arrive early and have your car delivered (see https://www.a1autotransport.com/california-ca for more information) to allow you plenty of time to spend seeing the local sights and having a little family fun before hitting the open road and moving on through the great state of California.
Road Trip #3 – Carmel-by-the-Sea
While technically located on the beautiful Monterey Peninsula, Carmel-by-the-Sea is a romantic getaway where you can take time to unwind, sip on a glass of wine and enjoy the scenery around you. This is a storybook town where people enjoy scuba diving, surfing, whale watching and even hiking through Point Lobos State Nature Reserve where spotting jellyfish is a common activity and spending time with friends or family is always a great thing to do. You can spend hours or even days checking out the local wineries where you can feel as if you've stepped back in time or even taken a flight to a whole new area of the world as you visit the French inspired chateaus and other beautiful scenery. Leave the stress behind and take a little time to unwind by cruising down to Carmel-by-the-Sea.
Road Trip #4 – Los Angeles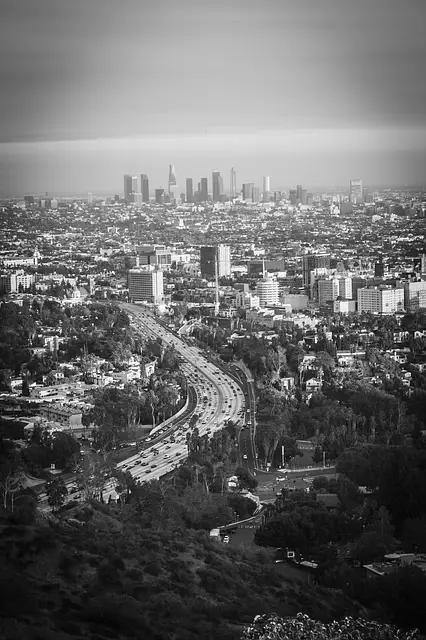 You cannot road trip through the wonderful state of California without taking time to visit the ever-popular Los Angeles. Spanning more than 469 miles and with mountain peaks extending as high as 10,000 feet into the beautiful sky, Los Angeles, or L.A., has long been that city where young actors travel in hopes of being discovered, tourists flock to when they want to see California and the young, and young at heart can spend hours on end every day exploring new attractions, hiking the hills to the famous Hollywood sign and cruising down Hollywood Boulevard in hopes of seeing a celebrity pop up in front of them.
While in the L.A. area, be sure to check out Disney & California Adventure, the Santa Monica Pier and the Hollywood Sign. You can spend time shopping along the pier or even have some fun on the amusement rides. This is a great place for adults as well as children and those who still enjoy a little fun and adventure in their life.
Road Trip #5 – Sonoma County
 

 

View this post on Instagram

 
When you hear the name Sonoma, chances are that you may think about wine. If so, you will be happy to know that while Napa Valley just north of San Francisco may be popular for wineries, Sonoma can stand her own ground with several local vineyards and lavish wineries waiting to tour. Sonoma County is the large county with more than 400 wineries and beautiful forest land filled with towering redwoods. You can also take a spin down miles after mile of the spectacular coastline of California and spend plenty of time checking out the local beaches.
In Sonoma County, you'll find numerous small diners, locally owned and extremely unique boutiques, clothing shops and other places to pick up souvenirs and things you may need during your road trip. This is a lovely area with breathtaking views, huge waves and plenty of park space where you can take the kids to let them run off some the pent-up energy from riding all day.
While road tripping can be a great way to see the state and all that it offers, be sure to take time to get to know the local scene as you travel from one place to another. Spend a few days in every spot and who knows? You may discover you've found a whole new place to call home right in the heart of California.
This page contains affiliate links for which we may receive financial compensation when a purchase has been made through one of our affiliate partners.