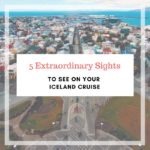 5 Extraordinary Sights To See On Your Iceland Cruise
Last updated on April 11th, 2022 at 07:15 pm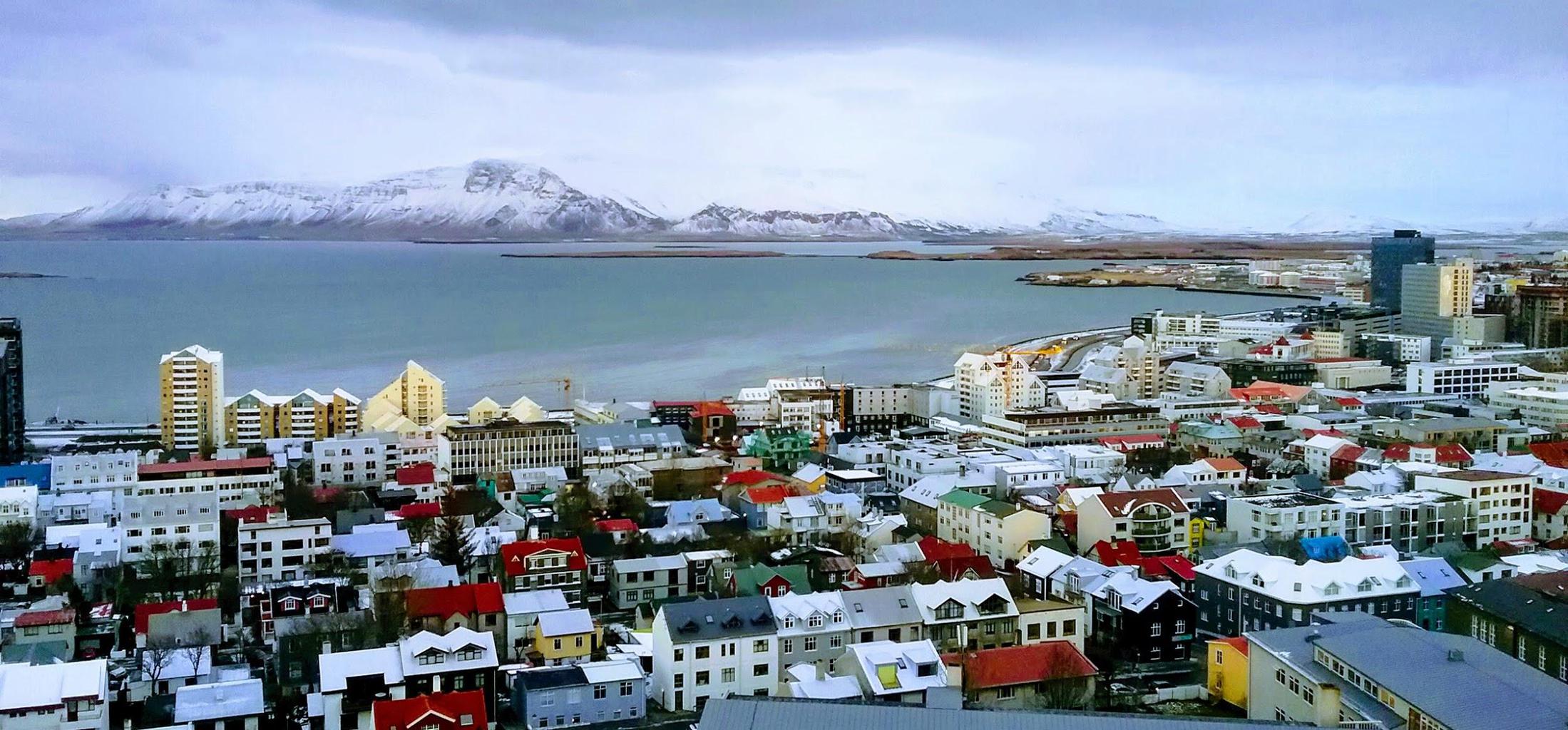 On a cruise to Iceland, you'll experience dreamy, breathtaking landscapes of volcanoes, glaciers and pristine wilderness. The country is home to more strange beauty than most places in the world. With its black sand beaches, blue ice caves and snow-covered mountain peaks, Iceland offers plenty of natural drama.
The capital of Iceland, Reykjavík, is located on the edge of the arctic circle. The majority of cruise ships dock at the Skarfabakki cruise port. This port is located just under two miles from the city center. Most tours leave from Reykjavik's downtown area, which is easy to access from the pier.
Luckily for cruise travelers, many of Iceland's most dramatic sights are located within easy reach of Reykjavík. Here are five spectacular things to visit on your Iceland cruise.
The Blue Lagoon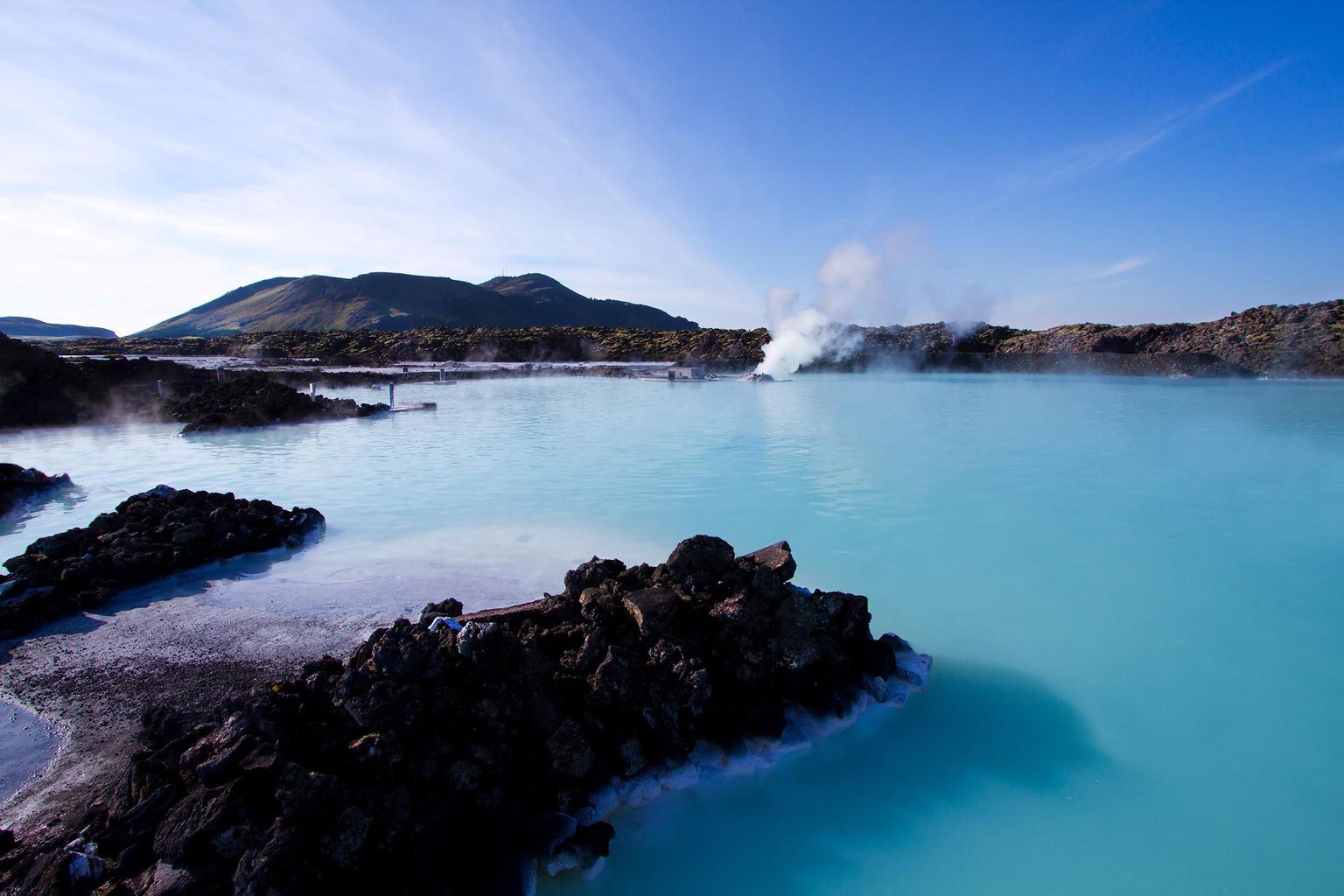 Photo by Frank Denney on Unsplash
A trip to Iceland's famous Blue Lagoon is the perfect way to spoil yourself for the day. Located about 45 minutes from Reykjavík, this natural geothermal spa is set in an extraordinary landscape of black lava rocks. Guests bathe in warm milky blue water that originates more than 6,500 feet below the surface of the Earth. At between 98-104 degrees Fahrenheit, the water is always nice and warm and contains minerals that have been found to slow down the aging of the skin. For more interesting facts about the Blue Lagoon, check out this blog post.
Hallgrímskirkja Church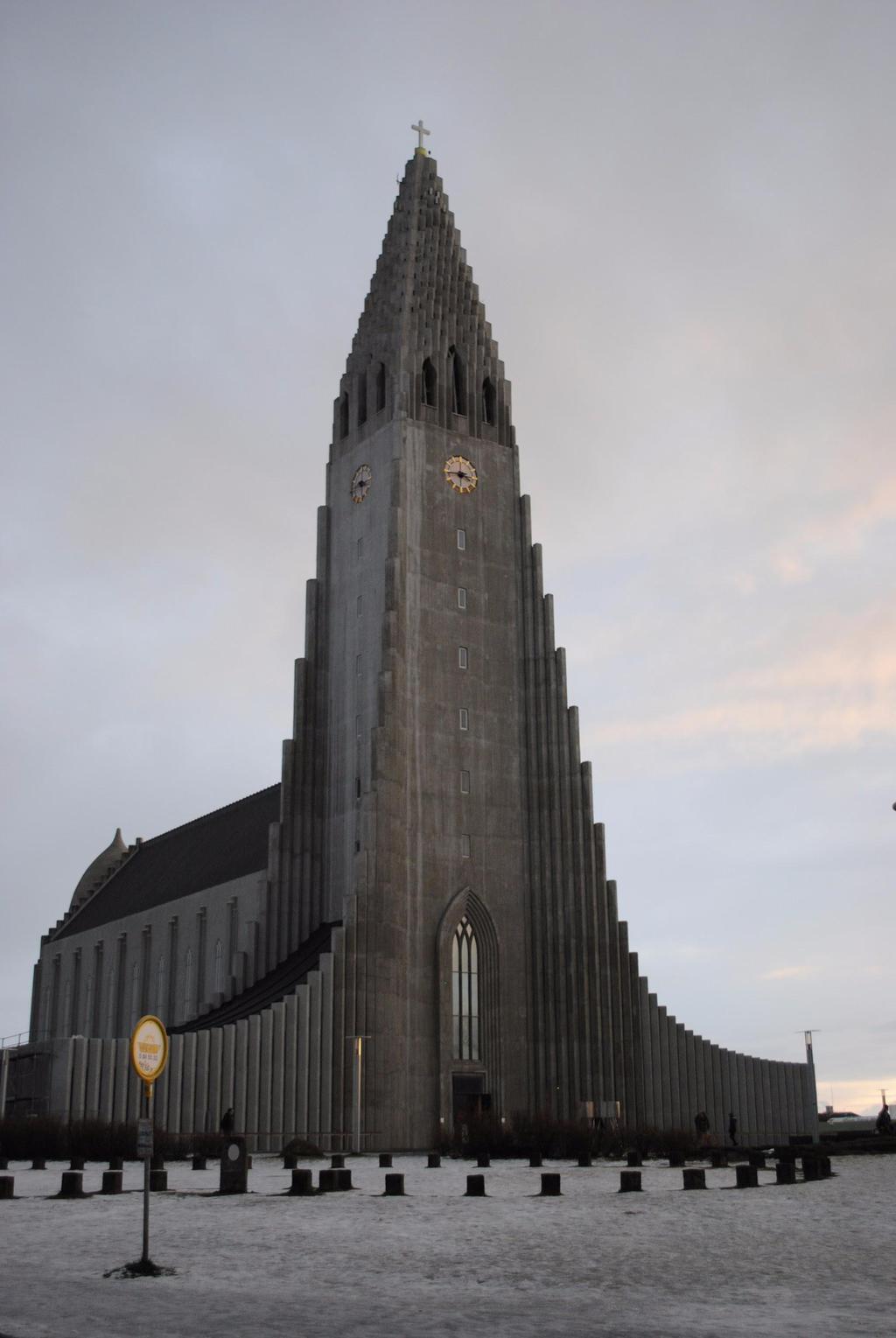 This towering church can be seen from almost anywhere in the city. Standing more than 244 feet high, Hallgrímskirkja Church is the tallest building in the town and the most striking. It was designed to mimic the lava flows found in Iceland's landscape. Inside the church, you can take an elevator to the 8th floor where you will be rewarded with breathtaking views of the city. On a cloudless day, Snaefellsjokull glacier can even be seen from the observation floor.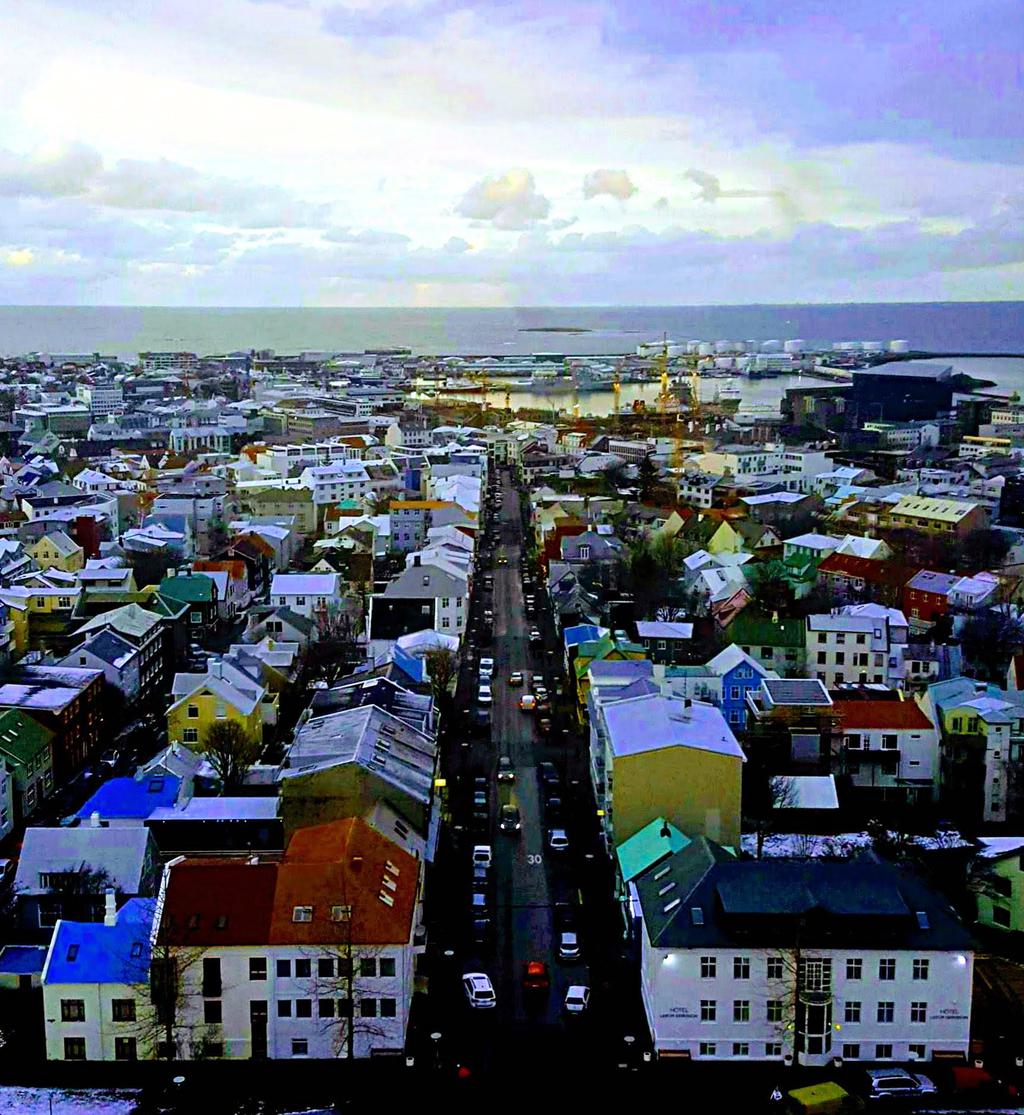 Þingvellir National Park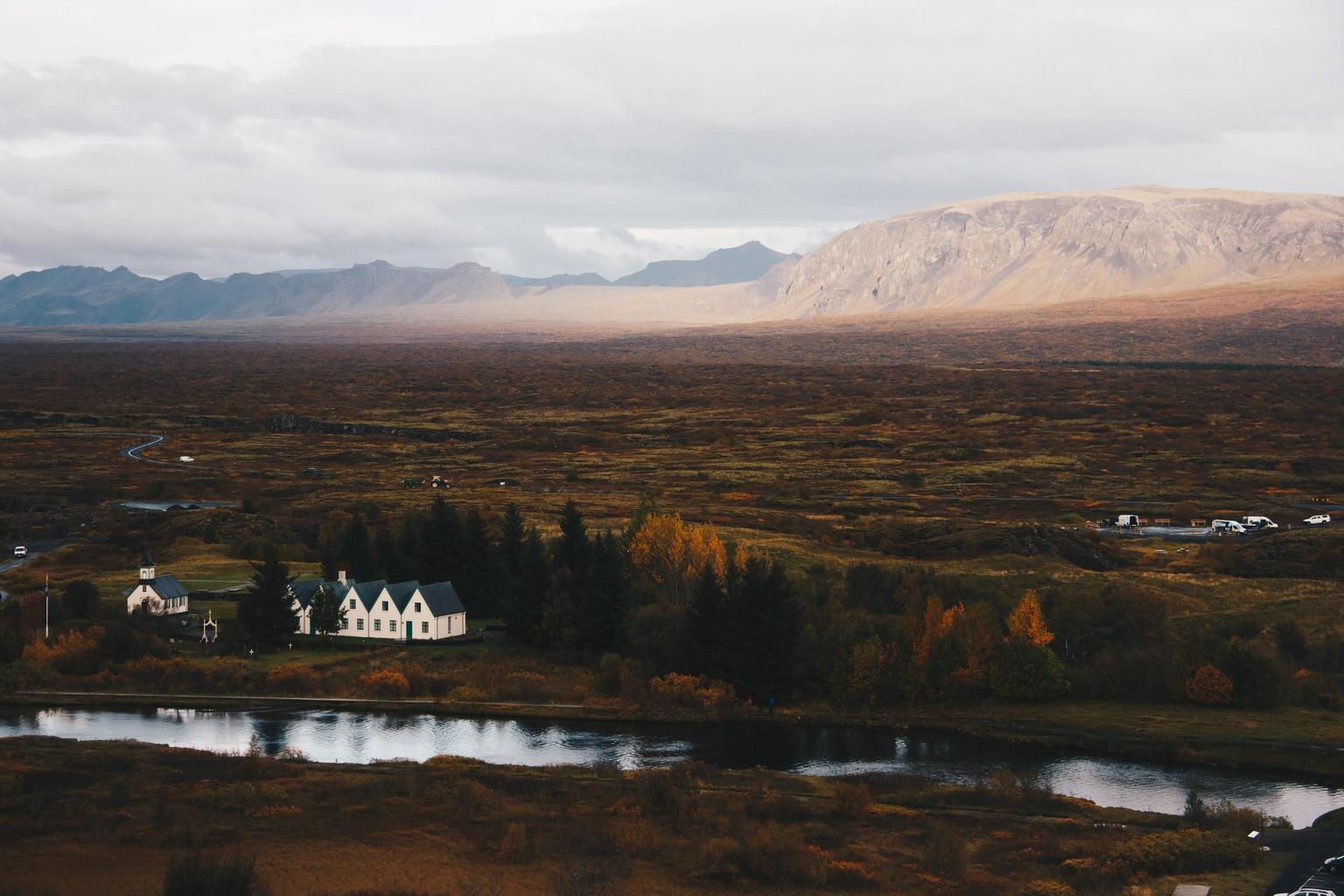 Photo by Ruslan Valeev on Unsplash
Most first-time visitors to Iceland travel the "Golden Circle," which is a favorite tourist route in Southern Iceland. Many of the country's best sites are along the Golden Circle. Þingvellir National Park is often the first stop on this route.
Þingvellir was one of the filming locations for Game of Thrones. With its unbelievable scenery, it is no wonder that this park is a famous filming location. Its beauty is represented perfectly on the silver screen.
The national park has both great geologic and historical significance. In AD 930, the Vikings established the world's first democratic parliament at this park. They conducted the meetings outside. Ancient stone foundations serve as a reminder of the parliament activities that took place so long ago. It was named a UNESCO World Heritage Site in 2004, the only such site on Iceland.
The site is located in a fissured rift valley that developed as a result of the meeting of the Eurasian and North American tectonic plates. So, you can stand between two continents when you visit this park.
Gullfoss Waterfall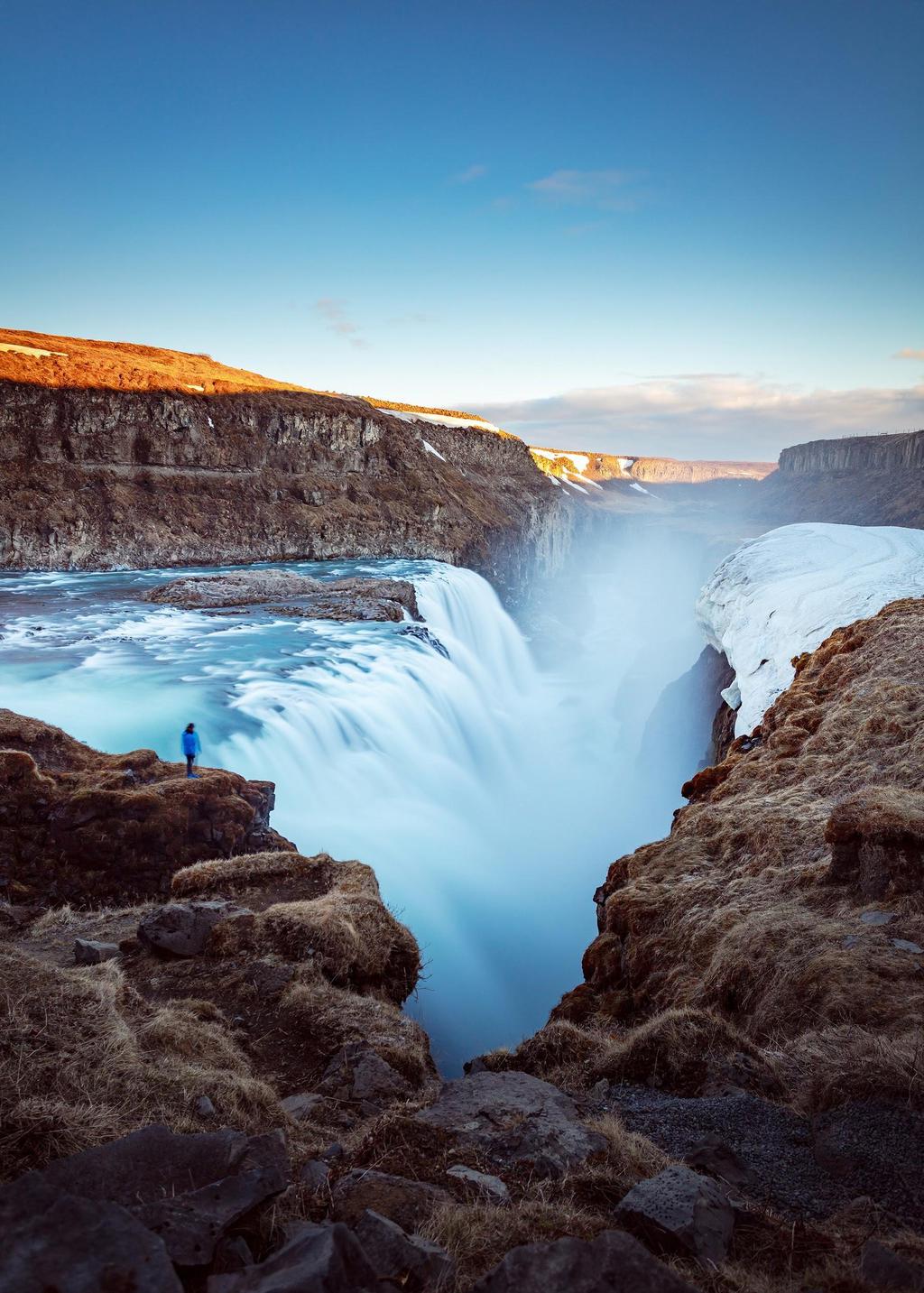 Gullfoss is one of Iceland's most spectacular waterfalls. The falls are nicknamed "Golden Waterfall," for pneumonia that occurs when sediment in the water makes the water appear to be a golden color in the sunlight. Located on the river Hvita in Western Iceland, the falls plunge more than 100 feet in two different stages straight into a beautiful, rugged canyon. If you visit on a sunny day, you might be rewarded with gorgeous, shimmering rainbow above the falls.
Geysir – Strokkur Geothermal Area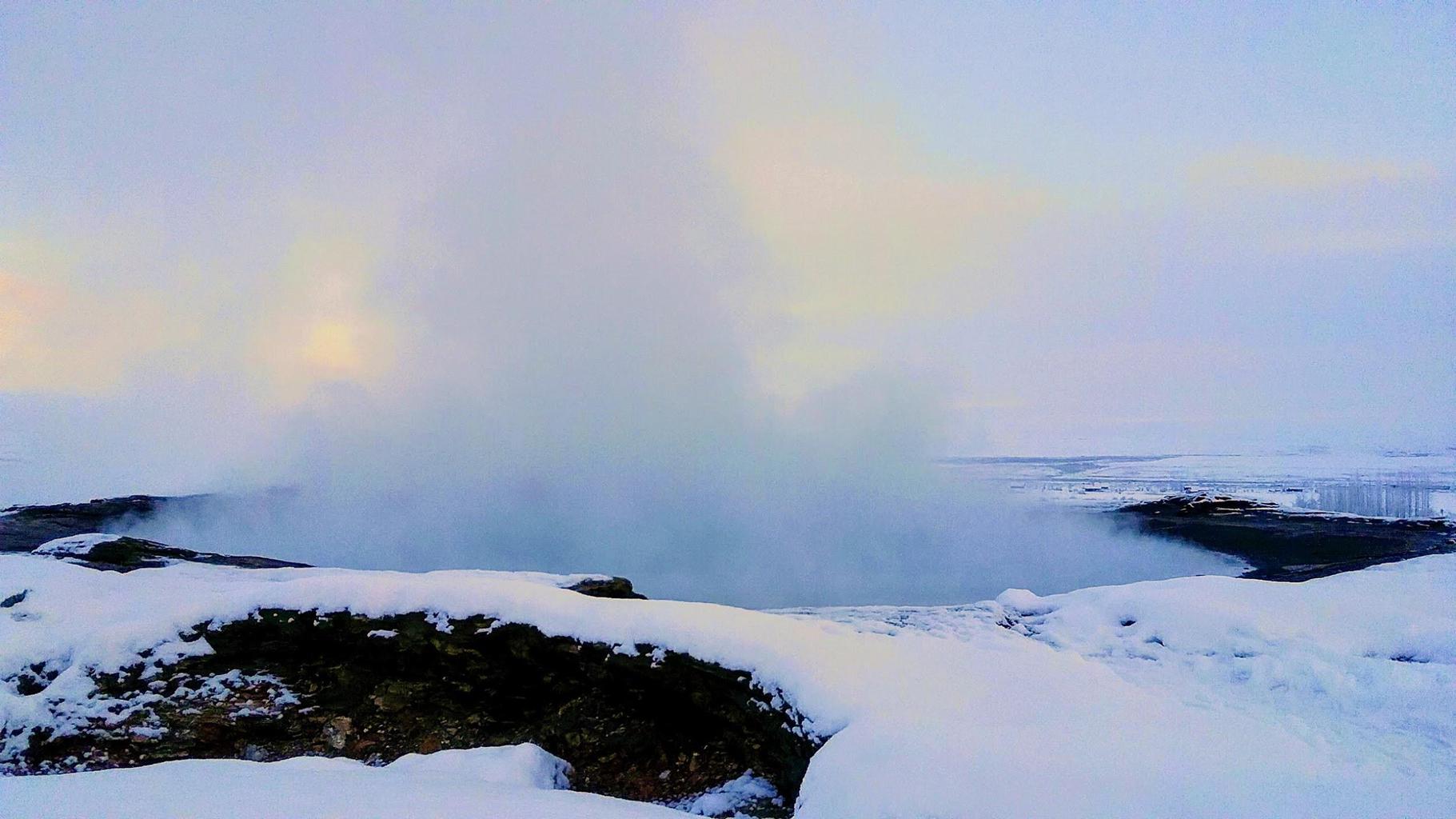 Photo by: Emily Mendez, Geysir – Strokkur Geothermal Area, Iceland
One of Iceland's most cherished natural phenomenon is the Geysir Geothermal Area. Located at the foot of the Laugarfjall Mountain, in the Haukadalur Valley, this geothermal area has been active for more than 1,000 years. Walking through the otherworldly landscape, you'll notice boiling mud pits and active geysers, which are fragile, rare wonders of the world. The most active Geysir in this area is Strokkur. It erupts every 10 to 15 minutes or so and sends boiling water hurling towards the sky.
This page contains affiliate links for which we may receive financial compensation when a purchase has been made through one of our affiliate partners.
Emily is a freelance writer who is passionate about travel—and especially enjoys writing about cruises. Emily has written on a variety of topics and enjoys dancing, working out and cooking when not traveling. Check out Emily's blog and LinkedIn profile below.