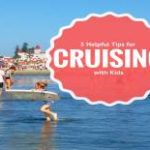 5 Helpful Tips for Cruising with Kids
Last updated on August 24th, 2022 at 05:53 pm
Pool days, time in the sun, meals you don't have to cook, on board entertainment, and family bonding time are all great aspects to taking a cruise with your children. The great part about choosing a cruise for your family vacation is the organized nature of a cruise line.
You don't have to plan a ton of transportation, pre-planning excursions is a breeze, you have your choice of on-board entertainment, and the food is already made. For traditional vacations you might have to do a lot of walking, waiting, packing children into the car, packing them out, planning out your dinners, and finding things to do. If you've never cruised with your kiddos, there are a few tips to make the trip a little easier.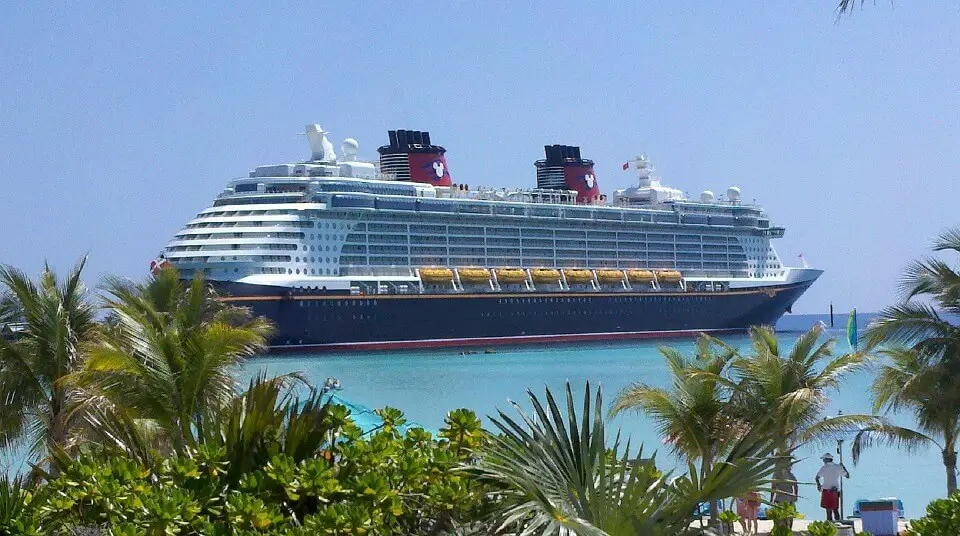 Kid-Friendly Cruises
Not all cruises are created equal and there is a difference between kid-friendly cruises and kid-tolerant cruises. Do your research on the cruise lines you're considering and decide on if the entertainment, culture, activities, and amenities will suit your child's age. Disney Cruise Line is the obvious pick for kid friendly cruises since their appeal is aimed at children with dance parties for kids, themed dinners, fireworks, Disney character mascots everywhere, and other kid-based entertainment. They also have adult-only dining areas and quitter pools for parents as well. Don't discount the other cruises, though; Royal Caribbean, Carnival, and Norwegian are all top-ranked kids cruises as well. Royal Caribbean has a partnership with DreamWorks, Carnival is budget-friendly with ropes courses, and Norwegian hosts musicals for kids as entertainment, so there are a ton of options available to cruise with your children.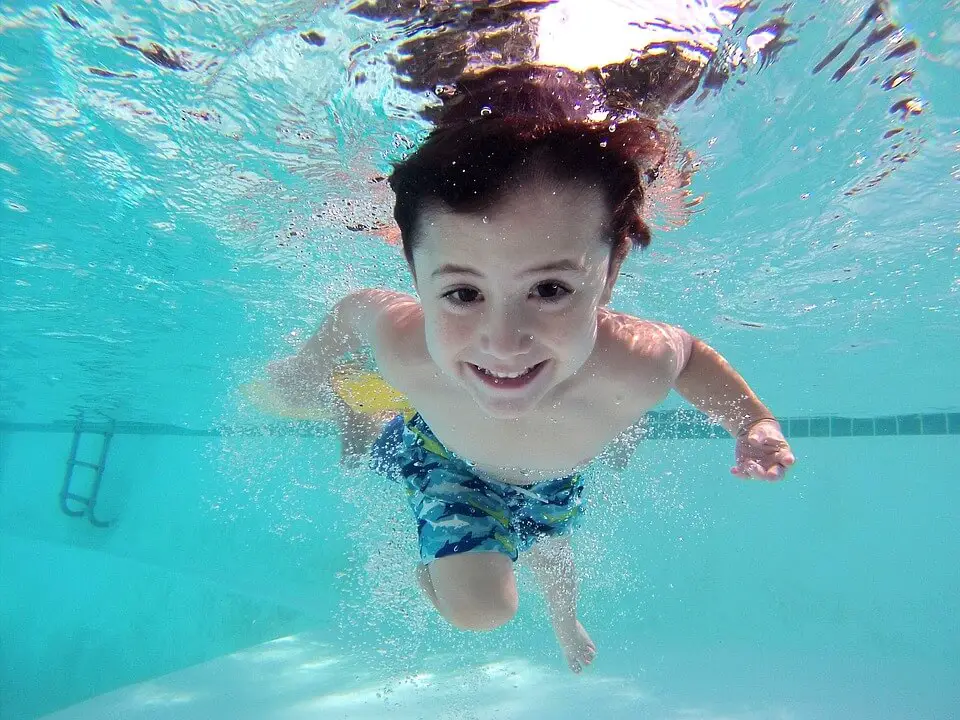 Pack a Carry-On
Many people with younger children know to carry some sort of bag full of supplies with them, and this is even more true when you are on a cruise with children. When you've checked in and boarded your ship it can still be several hours before you have access to your room or your luggage has been delivered. This can be a surprise for many parents with young children that need a bottle or a diaper if you don't have it with you, but it can even be difficult with just a restless kiddo that needs a toy, book, or a nap in a quiet place. Be prepared for this delay, wait time to board the ship during stops, and other times it might not be as easy to go to your room and grab a diaper or a snack.
On some cruise ships, they do not sell diapers, formula, or wipes, so be sure to carry these things with you. Maybe not all the time, but be sure to have everything you'll need in case it's difficult to find on your ship or in each port.
Bring Entertainment
Certain ships have a ton of entertainment for children, but if you're on a cruise line that doesn't cater to children they may experience some boredom. Even if you are on a ship that is family-friendly, bringing some onboard entertainment is still a good idea. Reading material, video game consoles, toys, coloring books, or movies are all a great idea to keep you littles busy. Don't make the mistake of thinking your children will be satisfied with the entertainment on the ship. Chances are they would like some of their usual entertainment from home in down times.
Cruise ships don't have lines like an amusement park, but they do have lines and your kiddos will experience some waiting. To fill these moments think along the lines of car games with a twist so that they don't get too restless and fussy. You may not be able to play the license plate game, but you can play the Disney character game saying how many Disney characters you've spotted. I spy, singing a song, or the alphabet game are all great ways to entertain your children in these moments.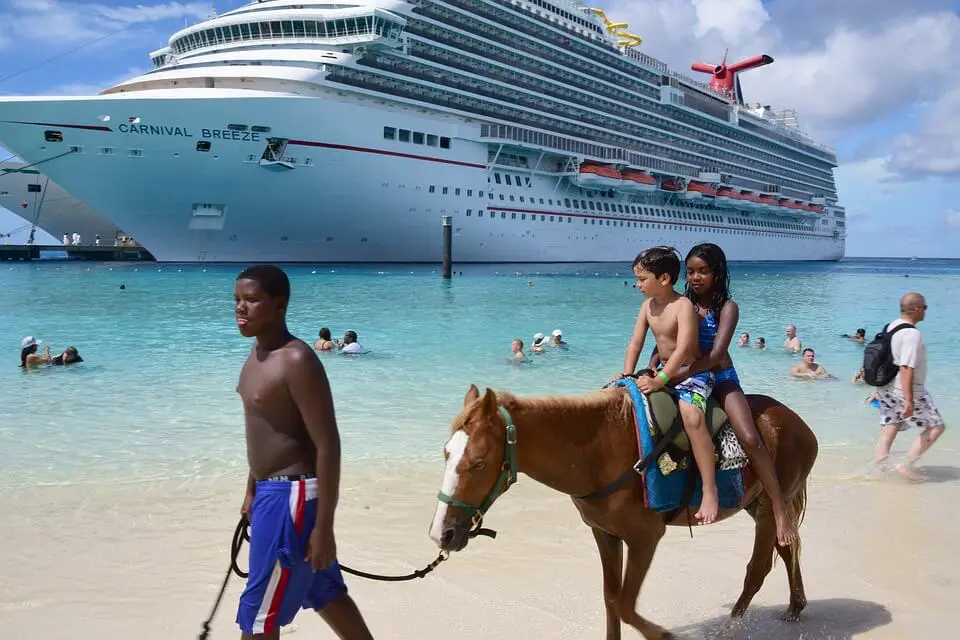 Tiny Details
For your first time cruising with children there are many small details that you won't realize until you board. For one, children that are not potty trained are not allowed in many pools on cruise ships. Some offer splash areas, but this can be a deal breaker for many parents or children. Also, not all ships have showers with bathtubs which can be a deal breaker for parents that have kids that take baths. If you need a crib or playpen, let the ship know as soon as possible. Strollers may either be hard to come by or not available at all.  Power outlets are also scarce in your room, so it would be a great idea to bring a power strip when travelling with the family that may have a few things to plug in. Some babysitting services won't take children younger than a certain age, so it's smart to check that age limit. Checking message boards for certain cruise lines or forums for parents are great ways to find out insider information about cruise lines from actual cruisers.
Health and Safety
Before cruising you should speak to your children about health and safety tips. Luckily there are many passenger counts, checks, and curfews on many ships to keep a good track of passengers. Make sure your children stick to a buddy system, never go into someone else's room or let anyone into yours, and to check in regularly. When you leave the ship at your stops, stress the importance of your all aboard time so that your older children stick to a schedule. With many ships having limited or expensive Wi-Fi and no cell service, staying connected to family may be difficult so it's best to establish check-in times.
Cruises can be unhealthy situations, so be aware that your child might be in close proximity to other sick people without many options to get away from them. There are situations where a high percentage of passengers are sick on a ship and they are not able to dock in certain areas – and getting a refund for these situations isn't common. Also, seasickness is common and if your child hasn't been on a ship before you may not know if they will be affected. It's smart to bring motion sickness medicine and other types of medicine on board just in case.
The cruising experience is amazing and one that everyone should experience at any age. It's a fun experience for the whole family where you can see many places, go on fun adventures, meet people from all over, and watch your children experience new things with you. As far as big family vacations go, choosing a cruise is a great idea for fun experiences for all ages and less stress for planning. No matter which type of vacation you're looking for, chances are you'll find it on one the many cruise lines available to the whole family.