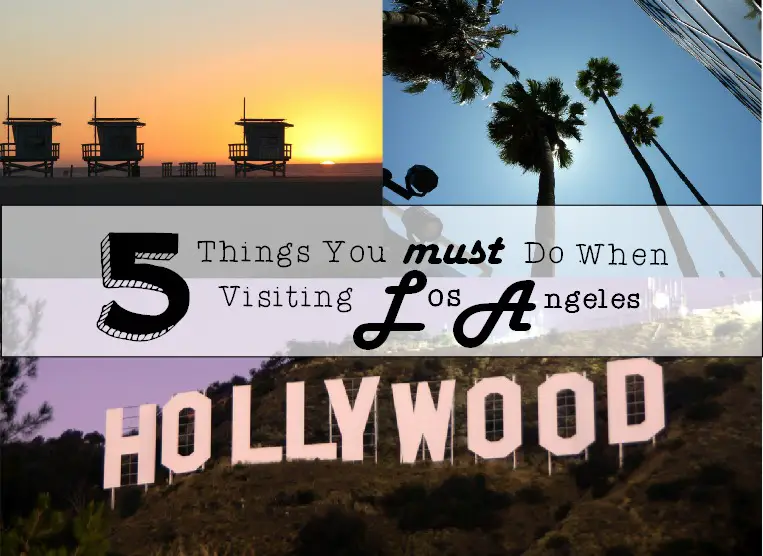 5 Things You Must Do When Visiting LA!
Last updated on August 24th, 2022 at 08:11 pm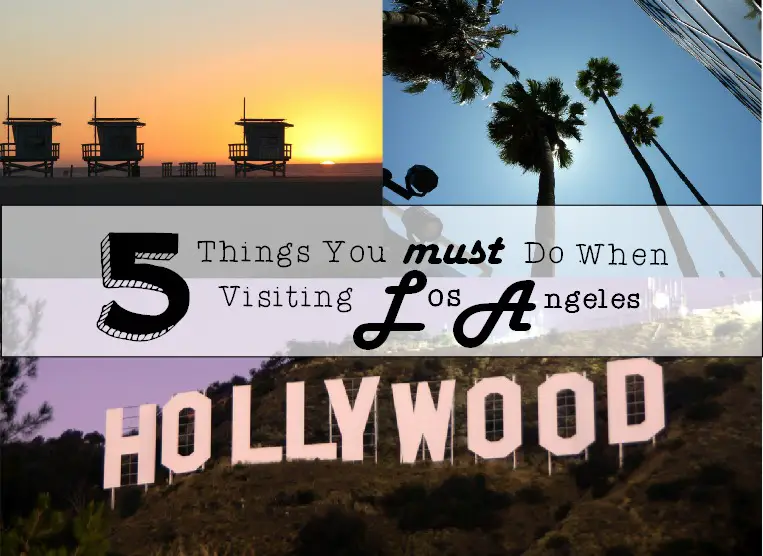 Los Angeles is a gorgeous, exciting city with countless attractions to offer. However, Los Angles is also a HUGE city with a pretty overwhelming list of things to experience! So before you plan your next visit, make sure to develop your checklist of what you MUST do before leaving this beautiful city. I also put together a little list
to assist you in this process. These are 5 things that I recommend you not leave LA without giving a try!
1. Put your feet in the sand
One of the main features that makes Los Angeles so appealing is our lengthy coast of beautiful and relaxing beaches. Each beach has its own character, and attracts a different type of individual. Attraction to a particular beach could also depend on the purpose of the beach visit.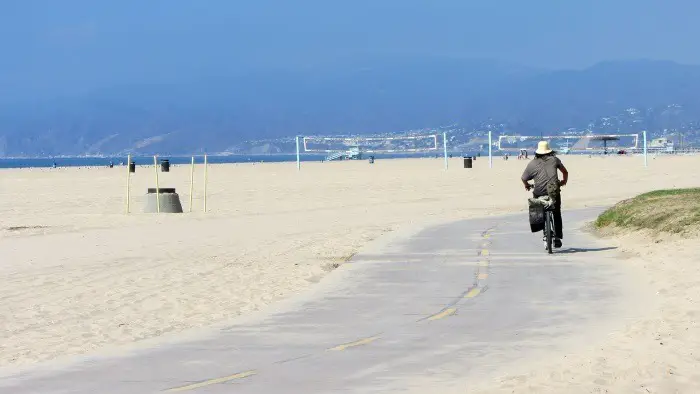 For example, Venice beach is very active and artsy, filled with vendors, a plethora of food options, and street performers. A stroll down the Venice Beach boardwalk is like finding yourself in the middle of the stage during an
exciting musical theater performance. Almost everything you pass will catch your attention –So much so that it may feel a bit hectic at times. However, even the chaos adds to the excitement, and this is the beach that one must
visit at the very least just to say they've experienced it!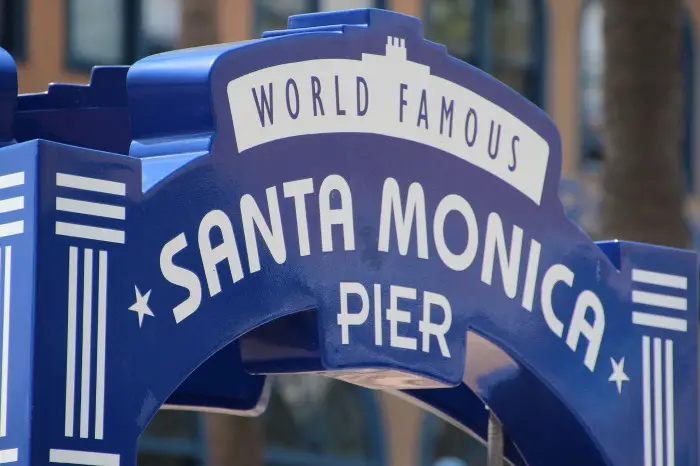 Now, if you travel up the coast a bit, you'll find yourself in Santa Monica, which carries a very different vibe. The Santa Monica Pier could be compared to the Venice Beach boardwalk, but it is a much calmer experience with more of a theme park atmosphere. There are rides and carnival games that families, couples, and friends can all enjoy. If you head down to the water a peaceful layout experience awaits you. The water is beautiful to watch, and the sound of the waves soothes the mind.
But, if you desire ultimate relaxation, then the real beach experience starts even further up the coast in Malibu. Malibu is absolutely gorgeous in every way, and lying out in front of the water here makes an ideal getaway for a
couple's trip. After lying out on the beach the couple/group can decide on one of the wildly popular fine dining restaurants lining the water (Some even sit right above the water)! So, as you can see, LA has so many beaches with so much to offer, and these are only a small few! Make sure to do further research on the beach and figure out which one speaks to you.
2. Look down on the city from the Hollywood sign
One of the most popular questions asked by Los Angeles visitors is "Where can I see the Hollywood sign from?" It is often assumed that access to the historic Hollywood sign is impossible so many settle for a ground level view of the beautiful work of art. This is only half true. What if I told you that you can not only get up close and personal with the Hollywood sign, but you can also experience some of the best views of the city from this location?
Yes it is true that the sign itself is gated and under 24hr surveillance, and that it is illegal to actually walk up to the sign. However, there are perfectly legal trails in Griffith Park that will lead you close enough to get an amazing photo of the sign! Then, turn around, and take in just about all that LA has to offer because views from this trail are breathtaking! Griffith Park is located at 4730 Crystal Springs Dr., Los Angeles, CA 90027, and specific information on trails can be found on their website. If you're going to come all the way to Hollywood, might as well do it right, right?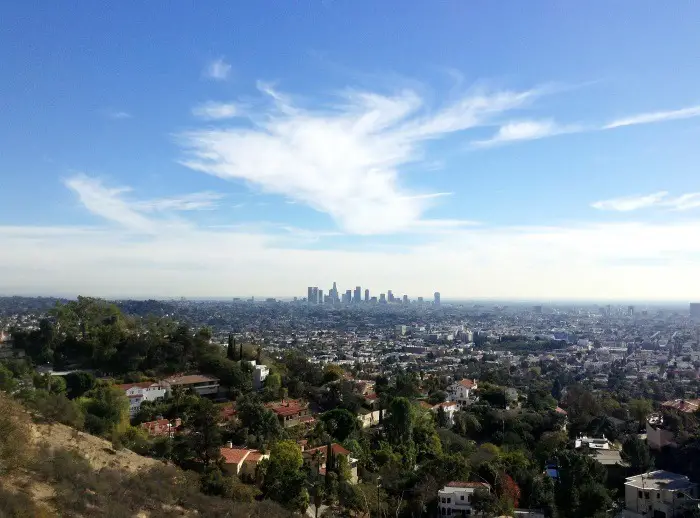 3. Visit a taco truck!
Right after San Diego, some of the best Mexican food in California can be found in Los Angeles. Furthermore, the best Mexican food in the city can be found at some of our authentic taco trucks located on various street corners around the city! If you wish to feel like a true Angelino for a moment, park your car, hop out, and experience all of the taste bud stimulating variations of a street taco. Try it extra spicy with sour crème and onions or keep your Carne Asada taco simple.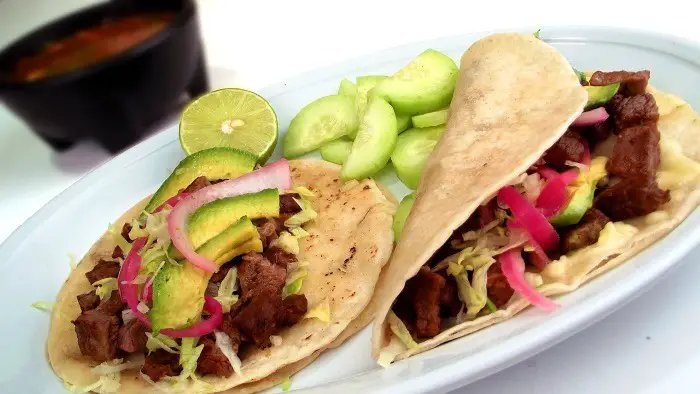 The taco trucks can be found just about anywhere, but one of the most popular would be in the gas station parking lot on the corner of La Brea Ave and Venice Blvd. This intersection is fairly accessible from most areas in Los Angeles. If you're into tacos with a twist, try Sky's Gourmet tacos for a more gourmet taco experience. Here you will find everything from the traditional street taco to Shrimp and Salmon tacos with flair. Sky's does have an actual location on Pico Blvd, but their truck can also be seen cruising down popular Los Angeles streets.
4. Shop on Melrose Ave.
Express your fashion sense (or develop one) while poking your head inside of a few Melrose Ave boutiques for a very "LA Chic" shopping experience! Los Angeles is filled with malls, shopping centers, and strips of boutiques, but there's just something about Melrose that really captures the LA culture and style. This is where you'll find the pieces that give our fashion scene a unique edge.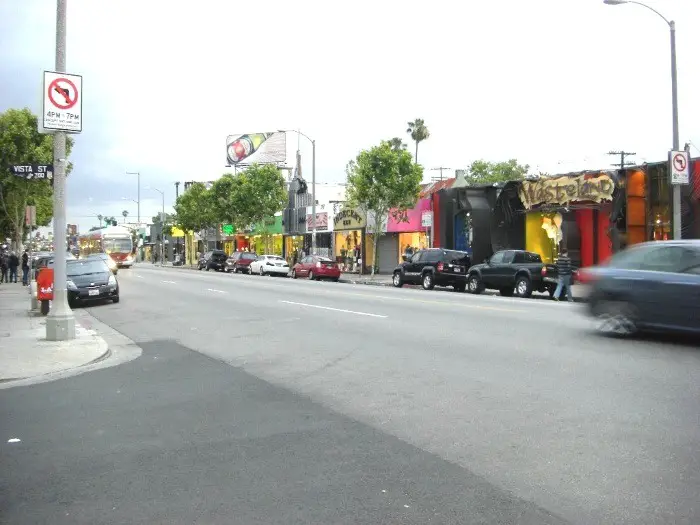 The Melrose shopping experience doesn't end with the clothing scene. Melrose Ave. is also home to cozy antique shops, art galleries, and unique furniture stores. There's something for almost everyone in the family down this strip, and plenty of restaurants to relax and unwind after the long eventful walk. It also doesn't hurt that this is the famous neighborhood from the once popular TV show Melrose Place!
5. Enjoy a Cocktail and a Sunset from a Rooftop Lounge
Los Angles is home to one of the best hotel Rooftop scenes in the Country, spanning all the way from West Hollywood to Downtown. The rooftops all have their personal character and attract different crowds, but all provide the luxury social experience deeply embedded in the Los Angeles culture.
For example, if you're looking for a trendy upbeat hangout experience ideal for the single young professional, then the Sky Bar at the Mondrian Hotel on Sunset Blvd. is a perfect destination! A star sighting is highly likely throughout the course of the evening, as well as that exclusive "Hollywood" vibe that so many desire access to.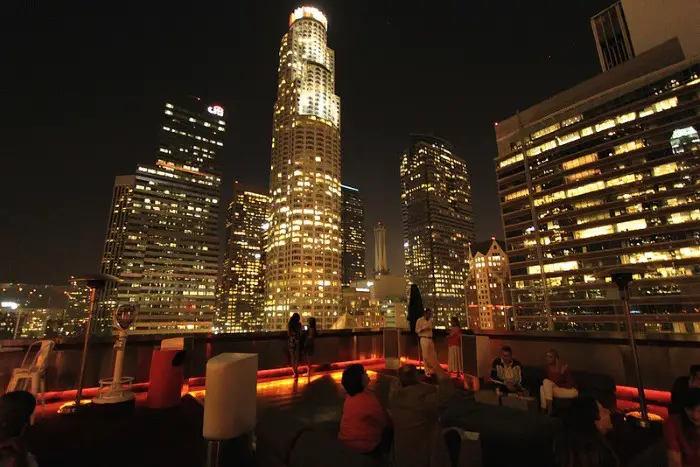 However, if you prefer a quieter, more intimate scene, then the Rooftop at The London Hotel in West Hollywood may be an ideal destination. With a 360 degree view of the city and less of a party atmosphere, The London Rooftop makes for a gorgeous, relaxing toast at sunset! If you're all about the views, then this just may be your new favorite hangout.
There are gorgeous Rooftops all over Los Angeles! If you decide to head downtown, Perch and The Standard present excellent options! If you head towards mid-city, then The Roof on Wilshire offers a lovely dining and drinking experience with a view as well. Once again, it depends on the intent of your outing, so read plenty of reviews for each location before taking the trip. No matter which Rooftop you choose, just don't leave LA withoutfinding yourself at one of them!
Now you are ready to plan your trip, and experience all of the highlights that this city has to offer! The beauty and endless list of activities don't have to be overwhelming as long as you're properly prepared. So feel free to add in afew extras depending on the length of your trip, but just don't forget these five things!
Enjoy your vacation!
This page contains affiliate links for which we may receive financial compensation when a purchase has been made through one of our affiliate partners.
Melanie Eke is a TV/Radio Personality and Blogger from Los Angeles, CA specializing in Lifestyle/Travel and the Road to Success. Melanie found her way into Hosting as an On-Camera interviewer for Los Angeles events and award show red carpets. She quickly developed a passion for sharing exciting experiences with viewers, and began developing her own video content, exposing viewers to places to go and things to do and see around Los Angeles. Currently, Melanie is a Co-Host on the Generation U Radio Show—a topic, comedy, and music driven online radio show. Melanie also recently launched a web based show, "Road to Success: Action Tip of the Week, highlighting valuable action steps taken by accomplished people to (YouTube.com/MelanieCEke: Action Tip of the Week), or on VertroTV via ROKU TV reach their goals. The show can be viewed via YouTube and FILMON TV.