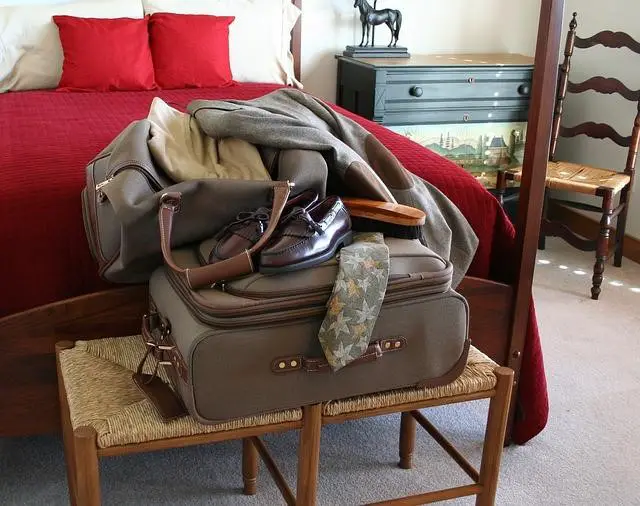 5 Tips on How to Pack for Your Next Cruise
Last updated on January 5th, 2018 at 03:40 pm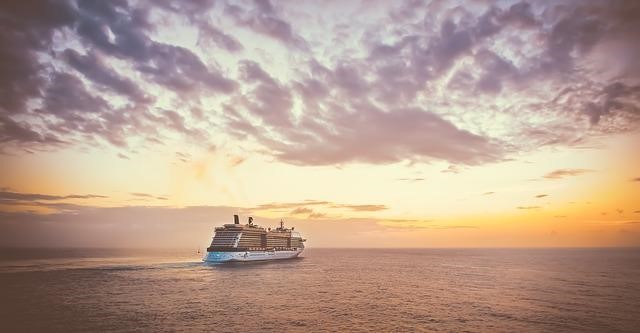 Cruises allow you to travel to foreign lands while eating amazing food, lounging by pools, watching live entertainment, and even shopping. Life does not get much better than that. But, before your journey starts, you need to pack. Packing for a cruise is similar to packing for any other trip, but there are a few things to take into consideration. Here are 5 tips to help any cruiser be fully prepared, and have the best trip possible.
Many cruise lines have at least one formal night on the ship where everyone has the opportunity to wear their formal attire. Picking out what to wear is hard enough, but figuring out how to pack your dress or suit without wrinkling is an even harder challenge. The roll method is a great way to not only keep your clothes wrinkle free, but also helps save space in your suitcase. If you still can't decide what outfit to wear, than pack a few options with the space you've saved!
2.Basic Medication
Many cruise ships have a place to buy basic medication, but it is always better to come prepared. Bringing basic medications when you travel anywhere is always a good idea! However, medicine for seasickness is unique to cruises. If you know you are prone to seasickness be sure to take preemptive cautions. Never been sea sick? Still bring some medication just in case. You never know how your stomach might react if the seas get a little rough. Chances are you will be just fine, but having medication on hand is much better than trying to find it when you're sick.
3. On Board Entertainment
During days out at sea, cruises offer everything from elaborate shows to casinos to keep passengers entertained. However, it is never a bad idea to pack a few simple things to keep yourself entertained as well. Here are a few suggestions on the best entertainment to pack for a cruise:
Kindle
Whether you're laying by the pool, or lounging in the spa, books are a great way to relax and keep yourself amused. With a kindle, or other e-book, you will be able to bring as many books as you would like without taking up much space.
Tablet
Tablets are another great device to pack that are fun, but don't take up too much space. Watching a movie or two, while ordering FREE room service, is a great way to spend a late night. However, phone service and WIFI can be a little iffy at times. Try using a VPN to access WIFI or Netflix on your tablet. Downloading movies before the cruise is also a great idea (that may also save you money).
Playing Cards
You can never go wrong with bringing a small pack of playing cards. The options of entertainment with a pack of cards is limitless. But, don't worry if you forgot to pack them. Most cruises have a few stores that will most likely sell them.
4.Don't Forget the Wine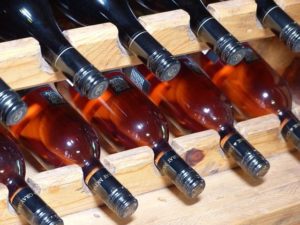 Alcohol can be one of the most expensive additional costs on a cruise. You can eat all the food you want, but unfortunately you will not find refillable margaritas (probably a good thing though). However, many cruise lines let you bring a bottle of wine or two for free. Be sure to check your cruises policies on bringing alcohol on board. You don't want to be the one that forgets!
5. Know How to Dress for Your Destination
When packing for your cruise be sure to think of everything you may need. If you are going on an adventurous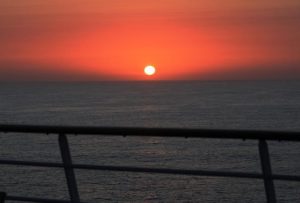 excursion you may need to pack comfy sneakers, or if you're going to a tropical destination you will not want to forget a bathing suit or two. One thing that is very important to think of when it comes to cruises is that you will be out at sea quite often. The temperatures out at sea may vary. Even if you are going to a tropical destination it is always a good idea to bring a good jacket or two for those chillier evenings out at sea.
Now that you know how to pack for your cruise, get ready to have the time of your life. Cruises truly are one of the most unique, relaxing and enjoyable travelling experiences on the planet. Wherever your travels take you, you are sure to make memories that will last you a lifetime.
This page contains affiliate links for which we may receive financial compensation when a purchase has been made through one of our affiliate partners.
I'm never in one place for very long. My parents were travelers before I was born. Even in the womb, I was able to travel all over the place! Boy, did things NOT change as I grew older! Knowing there's more to the world than the bubble I live in made me want to travel even further. Traveling is my drug and I'm addicted. (Please, no intervention!)