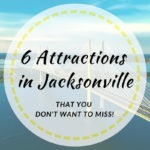 6 Attractions in Jacksonville That You Don't Want to Miss!
Last updated on March 29th, 2022 at 09:22 am
Jacksonville, coined as one of the most populous cities in the USA, (#13 on the list of most populated cities in the USA as a matter of fact!) definitely offers no shortage of good times.
The beautiful thing about this city is that there is a little bit of everything for everyone: love digging your toes into the sand and relaxing on a picturesque beach? Sure thing! Enjoy 22 miles of beaches.  
A connoisseur of all things art? Jacksonville has not one, not two, but many different locations dedicated to just that. From the Corks Art District to Project Atrium at MOCA, to a plethora of different art galleries, Jacksonville has a wide selection to choose from.
What about something for all the foodies out there? Feast on some delicious coastal cuisine and craft beer, or induce the most epic food coma ever at Maple Street Biscuit Company.
Jacksonville is a city that has plenty to offer, and while you might get through everything in one visit (hey, that's a good thing!), here are some excellent suggestions to check out while you're in town.
Catty Shack is a nonprofit organization and home to majestic felines such as lions, tigers, leopards, lynx, coatimundis, foxes, cougars, and bobcats. They specialize in providing habilitation to big cats, saving them from an ultimate demise in the wild or in captivity.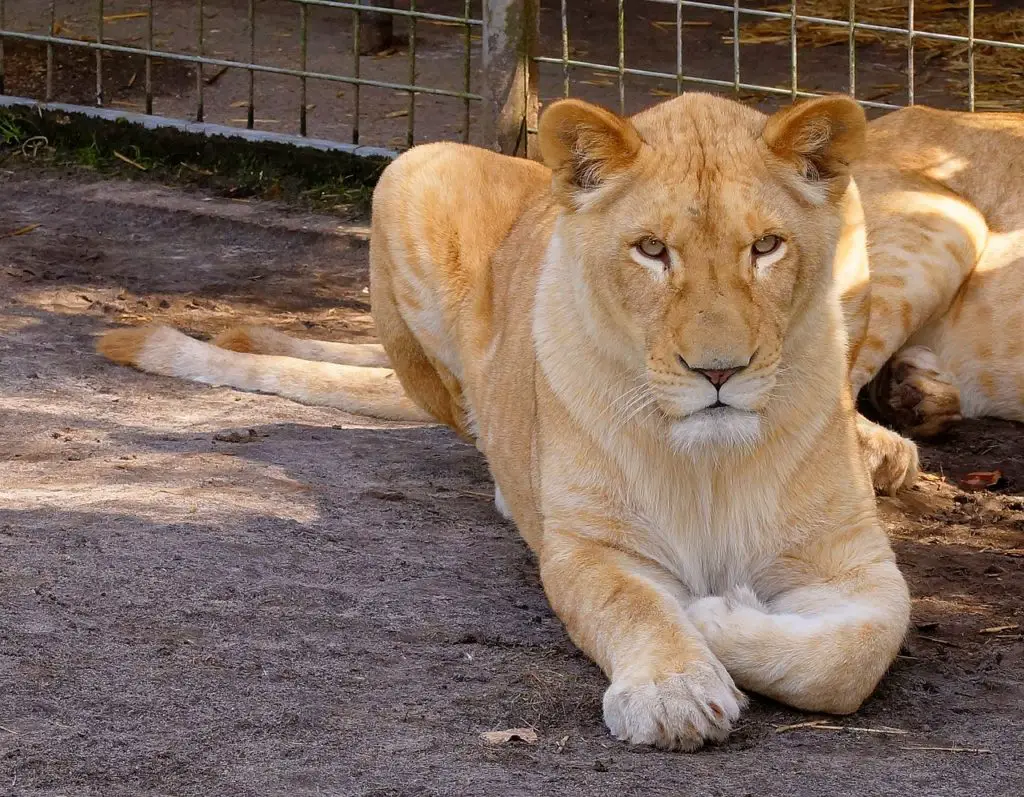 During an afternoon visit at Catty Shack, guests will be greeted and invited to watch a video detailing the history of the ranch and other specifics. Then, tours will begin at approximately 1:00 PM, in which you get to meet all the animals and hear about their natural habitats and personal anecdotes. After the tour, cool down with some foods and drinks at the concession area.
Tickets are $10 for adults and $5 for children, making this an economical way to spend an afternoon in Jacksonville.
Treat yourself on a Saturday morning after a week of exploring the city by settling down and checking out this colossal market, featuring everything from farmers, artists, bakers, jewelry & crafts makers and more! Under the Fuller Warren Bridge, this event runs during rain or shine, with over four thousand visitors every weekend.
Want to relax after a long day of perusing all the shops? Chill out at the riverfront amphitheater and enjoy live music. Yoga classes at 9 AM are also offered until March, before the "cold" kicks in.
Named after early estate owner Zephaniah Kingsley, Kingsley plantation is a key historical site and a must-see travel spot in Jacksonville. In 1814, Zephaniah moved to Fort George Island, where the plantation now resides today, with his wife Anna Madgigine Jai, from Senegal, West Africa. The plantation produced a plethora of interesting exports, such as: Sea Island cotton, citrus, sugar cane, and corn.
Kingsley Plantation is open seven days a week from 9:00 AM to 5:00 PM, and admission is free. You can explore areas such as the slave quarters, barn, waterfront, kitchen house, and interpretive garden—all at your leisure. However, for one main attraction on the property, the actual plantation house, it is closed during the week and only open on a limited-basis during the weekend. Call ahead for reservations.
Encapsulate yourself in a dreamy, island oasis on one of northeast Jacksonville's most unique islands.
Whether you want your day to involve bird-watching, hiking through diverse island habitats via a plethora of different trails that lead to different picturesque locations, launching a boat from the north end of the island to go fishing, touring through majestic salt marshes, embarking on exciting kayak tours, a serene waterside picnic on
The Bluffs, bicycle riding, and a plethora of other activities, there is plenty of action to fill a day with, and then some.
The park is open from 8AM to sundown, all year long. Admission fees are $2 per person to access the George Crady Bridge Fishing Pier, $3 per vehicle entry to the Bluffs picnic area, Blackrock Trailhead, and Big Pine Trailhead and $4 to use the boat launch.
Everyone loves a good water park. Fortunately, you don't have to stray far for world-class aquatic entertainment while in Jacksonville. With too many things to do, we'll focus on my favorite attraction: the actual waterpark.  
Shipwreck Island Waterpark
Typhoon Lagoon – A half-million gallon water wave pool. 'Nuff said.
Splash Cove – If you're traveling with young children, this is the perfect place to get some rest and let your little kiddies play. It features two small slides.
The Rage – The first uphill water-coaster in Northern Florida. The rider is propelled up to 18 MPH!
The Pirate's Play Village – Slides galore. Featuring five, "The Cannonball Burst", "Blackbeard's Revenge", "Pirate's Plunge", with the last two, "Sea Pups Racer" and "Junior Jolly", being perfect for small children, this is another location in the park easy to settle down in.
The Lil' St. John's River – Single and double tubes float comfortably along a 720-foot river at 5MPH, allowing viewers to spectate the action from a comfortable distance.
The Eye of the Storm – This slide rises over 40 ft and riders are challenged to see how many revolutions they can achieve before hitting the bottom.
Beer aficionados, stop right here! This is your version of Willy Wonka's Chocolate Factory. Except with delicious lager. The Jax Brew Bus will take you on a 4 ½ hour tour of Jacksonville's infamous craft beer scene. Here, you'll get to sample 10-15 local craft beers while visiting 3 different breweries. Stops include: Green Room Brewing, Intuition Ale Works, Engine 15 Brewing Co., Pinglehead Brewing Company, Bold City Brewery, and more!
Pickup and drop-off locations are even customizable, giving you the ability to tailor this tour to your preferences. For only $55 per person, this is a steal.
You've pretty much fallen in love with Jacksonville now, right? Of course you did! Well, maybe if you decide that a cruise stop isn't enough, Jacksonville was number 5 on the top 20 cities to invest in. Check out information on how to snag your dream home in this gorgeous city.
This page contains affiliate links for which we may receive financial compensation when a purchase has been made through one of our affiliate partners.