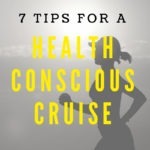 7 Tips for a Health-Conscious Cruise
Last updated on January 24th, 2023 at 10:51 am
No one likes being sick, and it would be especially irksome to not feel well if you were on a beautiful ship sailing on deep blue waters.
 Cruises are one of the most popular vacations to take, and according to Cruise Industry News, nearly 40 new cruise ships are debuting in 2022. More than 75 new vessels are on order through 2027, too.
Just as singles, couples, and families can enjoy a cruise, without breaking the bank, you can take a cruise and stay healthy at the same time. It just takes a little beforehand preparation and being mindful of the things you do once you are onboard.
We have compiled seven tips to help you ensure a healthy, happy cruise.
1. Start Before You Sail
The best time to think about health-conscious efforts is before you ever set sail. Very few people do a spur-of-the-moment cruise, so you should have time to take some steps before hitting the seas. Here are a few practices that will increase your chances of being, and staying, healthy on a cruise.
Exercise: Research suggests that moderate exercise a few days a week could boost your immune system. Exercise can increase the number of cells in your body that defend against bacteria.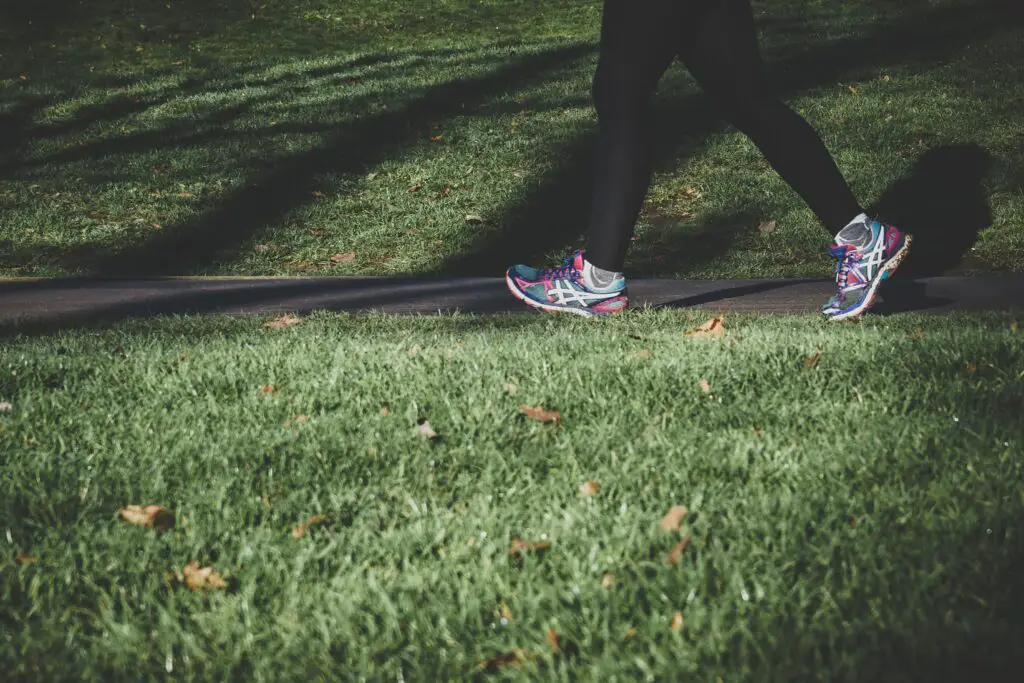 Sleep: Getting seven to nine hours of sleep per night in the days leading up to departure will help keep your immune system strong. Even the staff on a cruise ship have requirements for sleeping.
Vitamins: If you don't get the vitamins and minerals that you need from your diet, make sure you take supplements that will help support your immune system. Talk to your physician about which ones would be best for you.
Water: We have heard it over and over again, but keeping hydrated is important. It is a great defense against germs.
A Healthy Diet: High-protein, high-fiber, and low-carb meals with plenty of fresh veggies are the way to go before the indulgence of a cruise.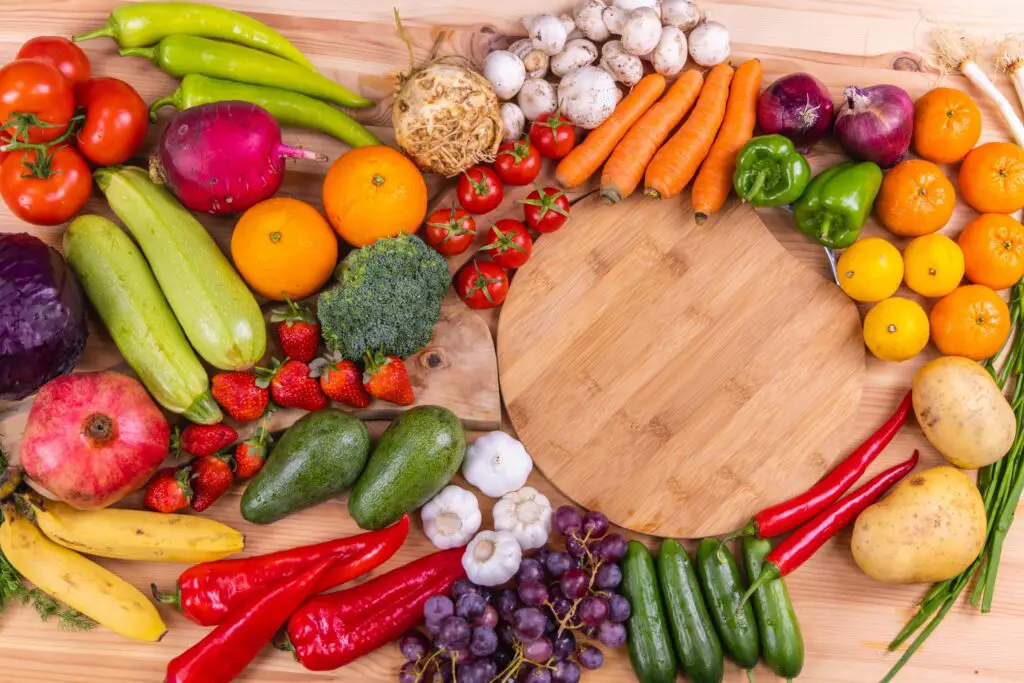 2. Keep It Clean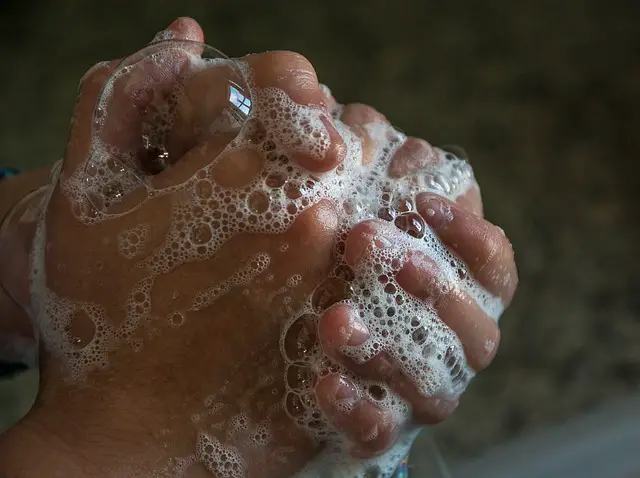 Having come out of an excruciating ordeal with a worldwide pandemic, we learned one thing for sure. Hygiene does make a big difference. It goes back to some of the basics that we learned as kindergarteners. Wash your hands, cover your mouth when you cough, sneeze into your sleeve and wash your hands. And wash your hands!
The cruise industry was hit hard during the pandemic, just like most every industry was. But cruise lines took to heart the lessons the virus taught and have added cleaning precautions to their regime. Besides self-policing, the Center for Disease Control and Prevention (CDC) inspects cruise ships that sail out of the United States for cleanliness. Out of a score of 100, ships must score 86 or higher, and the CDC has found that most major cruise line ships pass with flying colors.
On a ship, one of the places where bunches of people are going to be coming and going is the dining room. While there are numerous dining venue options on a cruise ship, there will still be a good amount of your fellow passengers in the main dining room. So a little observation and preparation before you dine will help you to stay healthy.
As we stated, cruise ship lines have high standards for cleanliness, but it is always a good thing to decide for yourself if the onboard restaurant is clean. It is less likely that food would become contaminated when surfaces are clean and kept that way.
This is especially true in buffets, and several cruise lines have buffets as they are a fan favorite. When dining in a buffet, think about using the utensils you will eat with to get your food from the buffet, rather than the tongs that most everyone will use.
Again, major cruise lines go overboard (pun intended) to maintain high standards of cleanliness throughout the ship. However, there are going to be a lot of other people on the cruise. And those people are going to have varying degrees of hygiene.
You can never go astray being your own best advocate by carrying a small container of hand sanitizer to be able to use whenever you feel it is necessary. For your cabin, sanitizing wipes can make quick work of germs on surfaces. Avoid touching your eyes, nose, and mouth. With some simple precautions, you will be able to significantly boost your odds of cruising healthily.
3. Don't Overindulge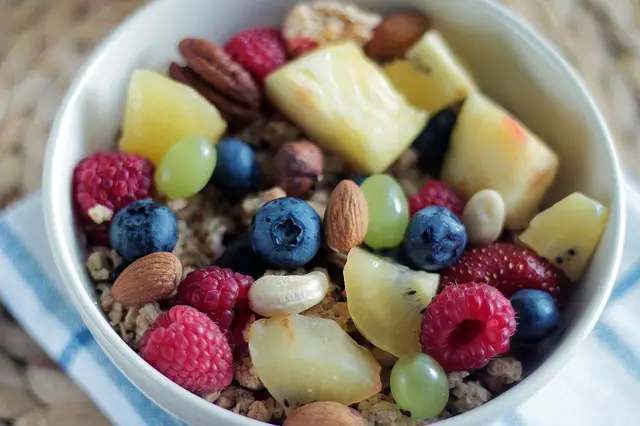 What a temptation! The main dining room, the buffet, the hot dog carts, room service, the endless options of great food, and worst of all….the 24-hour soft-serve station! To be able to walk in and dine, or pick up a treat and go stroll on the deck and repeat when you want is awesome. It can also be your downfall.
Hitting your intestinal tract with all kinds of rich food and excess can put you out of the game in a hurry. Try a healthier approach to the abundance at your fingertips by pacing yourself. The food items are available onboard in a seemingly endless stream, so there is no need to stuff yourself all at once.
And while this is a great opportunity to try new items, do so by taking samples rather than full portions. Use smaller plates, which can help cut your calorie consumption by about 16%.
As we mentioned, the buffet is a fan favorite, but it can also be a hazard when it comes to overdoing it. Harvard has some suggestions for eating more healthily at a buffet. One of those suggestions is to scour the whole buffet first, and then decide what you would like.
People who dig right intend to eat more than if they would have checked out all the options and then chosen. If the delicious variety and unlimited amounts of a buffet are your downfalls, think about making the healthy choice for you, and eating elsewhere.
You can also try a modified version of intermittent fasting. One of the popular versions of intermittent fasting is the 16/8 version which involves limiting your intake of foods to 8 hours a day and fasting the other 16. It is easier than it sounds as it requires you to take your meals between, for example, 9 and 5. Or 10 and 6. This works great for your everyday life, but on a cruise, this would be like rain on a parade.
You could, however, modify it. Tell yourself that you won't eat after midnight, which means you have to take room service off speed dial. The whole idea is not deprivation, but mitigating the effects of rampant overindulgence. Staying healthy and thoroughly enjoying your cruise might mean you have to turn down the fourth slice of pizza and the third brownie with ice cream.
4. Don't Burn The Candle At Both Ends And In The Middle
Ugh! This sure sounds like somebody is telling you to go to bed. And that is exactly what it is. There is a balance between partying like there is no tomorrow and tomorrow arriving and you feel like your ship has sunk.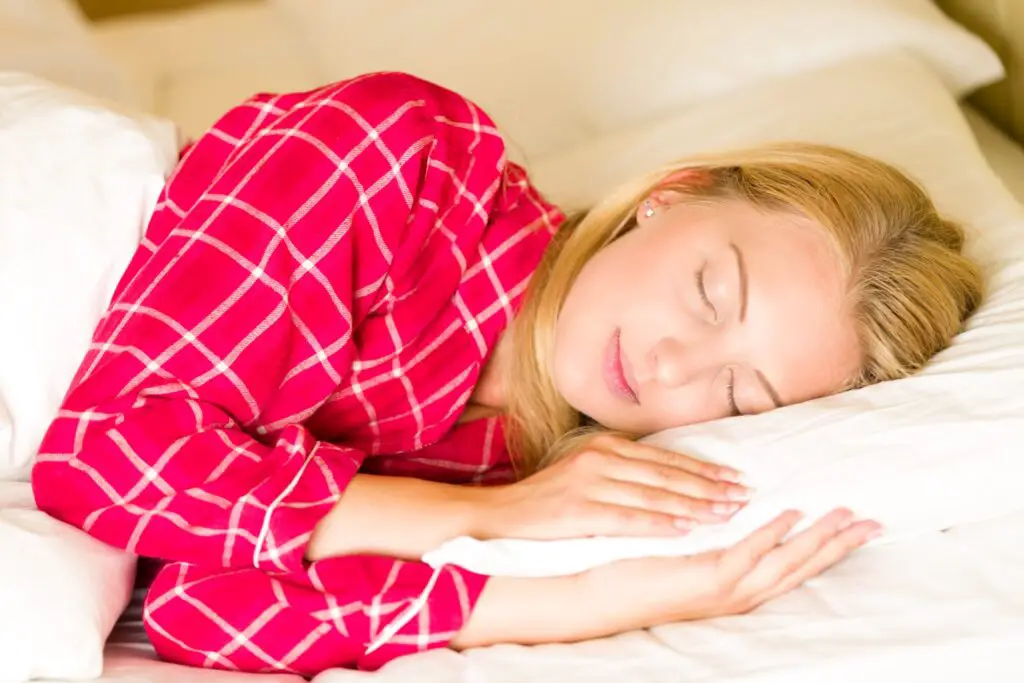 No matter how much you think you can do and get away with, you really can't. It is biology and the laws of nature that dictate what you can get away with. It is sooooo hard to tear yourself away from a good time, but it will catch up to you in a big way if you don't.
The party poopers at The National Heart, Lung, and Blood Institute are quick to tell us that sleep is vital to maintaining good health and fighting off disease. You might think that your cruise is exactly the time and place for partying like there is no tomorrow and that you will make up for the lack of sleep when you are back on land. You might be right, and then again, you might not be.
If one of your goals is to stay healthy so that you can enjoy your time at sea and the ports of call, then sleep is one of the laws of nature that you won't be able to break.
5. Hydrate. Hydrate. Hydrate.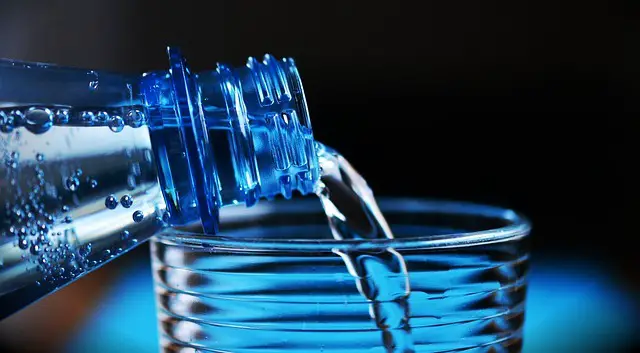 We have heard it again and again. You need to take in enough fluids every day to keep yourself hydrated. While the amount of fluids a person should consume each day will vary depending on the source, the professionals at Mayo Clinic tell us that recommendations of 124 ounces (15.5 cups) for men and 91 ounces (11.5 cups) for women are the averages.
While the above amounts are average, there may be times when you need to modify your fluid intake. Those times may be dependent on:
Exercise: If you exercise, or participate in an activity that makes you sweat, you will need to drink more to accommodate the fluid loss.
Environment: Hot and humid weather calls for more fluids. So if your cruise is in one of the tropical zones, remember to take bottled water with you if you go on an off-ship excursion. When boarding for your cruise, know the rules for bringing on bottled water onto your particular cruise line.
Pregnant Or Breastfeeding: These times will call for you to increase your fluid intake and your doctor can make recommendations.
Being dehydrated can affect your health as normal, everyday functions are dependent on having enough water in your body. Even if you are mildly dehydrated, it can drain your energy and make you feel tired. That is the last thing you want to experience on a cruise.
You can get the amount of fluids you need from water, milk, juice, and herbal teas. Some foods, like watermelon and spinach, are almost 100% water by weight. Even coffee and soda contribute to your fluid levels, but it is recommended that you limit your intake of sugar-sweetened drinks.
6. Hit The Gym
Every cruise line will have an exercise facility with varying types of equipment. You don't have to do a full-out, couple of hours in the gym either. Even thirty minutes each day of cardio, strength training, and stretching will help give your body's system the boost it needs. Many cruises offer classes that keep you motivated while working out and it is a good way to meet fellow passengers.
Walk the deck (but not the plank); there are seemingly miles and miles of deck. What an absolutely beautiful way to get some exercise by taking a brisk walk and enjoying the air, the sea, and the sky. Again we turn to our friends at the Mayo Clinic who recommend 10,000 steps a day. If you don't want to hit the gym onboard, the deck will serve the purpose.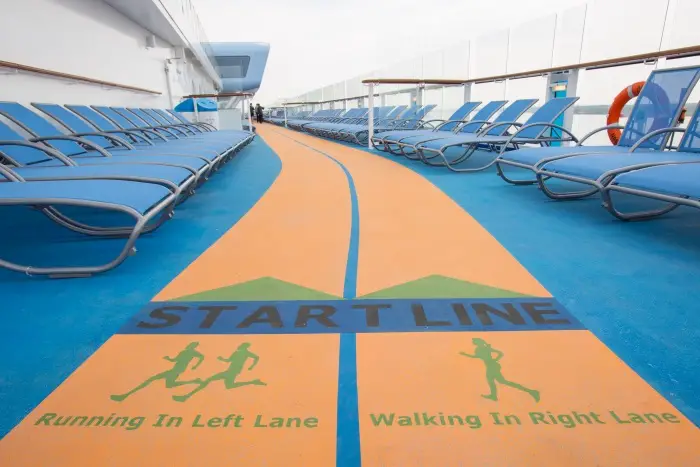 Most cruise ships have pools, too. Take the plunge and get some laps in. This resistance form of exercise is kind to your joints and is fun at the same time.
Choose active excursions. Skip the coach tour and take a bike or hiking tour. You get to know the area you are visiting when you get up close and personal, rather than watching the scenery through a window.
Another way of exercising is to take advantage of a night of entertainment. Hit the dance floor with a DJ or live band. There are often dance classes that range from salsa to country line dancing that is taught by pros. So don't think that exercising onboard will be dull and a grind!

7. Immunizations, Sunscreen and Mosquito Repellent
While it is unlikely, depending on where you are headed on your cruise, you may be required to get certain shots for diseases like malaria. When you book your cruise, you will receive information from the cruise line that will tell you if you need anything before traveling. Make sure to read all of the information that your cruise line sends. It is designed to keep you happy and healthy while cruising.
Don't forget to pack sunscreen and mosquito repellent. A long-awaited cruise can be ruined by a bad sunburn or the bug bites you get in a port of call. While you will be able to purchase those forgotten items onboard, it will be less expensive if you bring them with you.
When shopping for sunscreen, Choose reef-friendly sunscreen that does not put harsh chemicals into the water. This Reef Safe Sunscreen Guide will help you choose. Certain destinations, like Hawaii, have a statewide ban on sunscreens with oxybenzone and octinoxate that are detrimental to coral reefs.
Final Thoughts
Going on a cruise can be one of the most fun and exciting things you do. Whether you are a first-time cruiser or have been on more than you can count, it is a good idea to prepare before you go, and take some simple steps while onboard to remain healthy and be able to enjoy your time at sea.
This page contains affiliate links for which we may receive financial compensation when a purchase has been made through one of our affiliate partners.