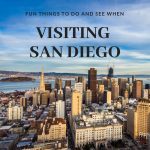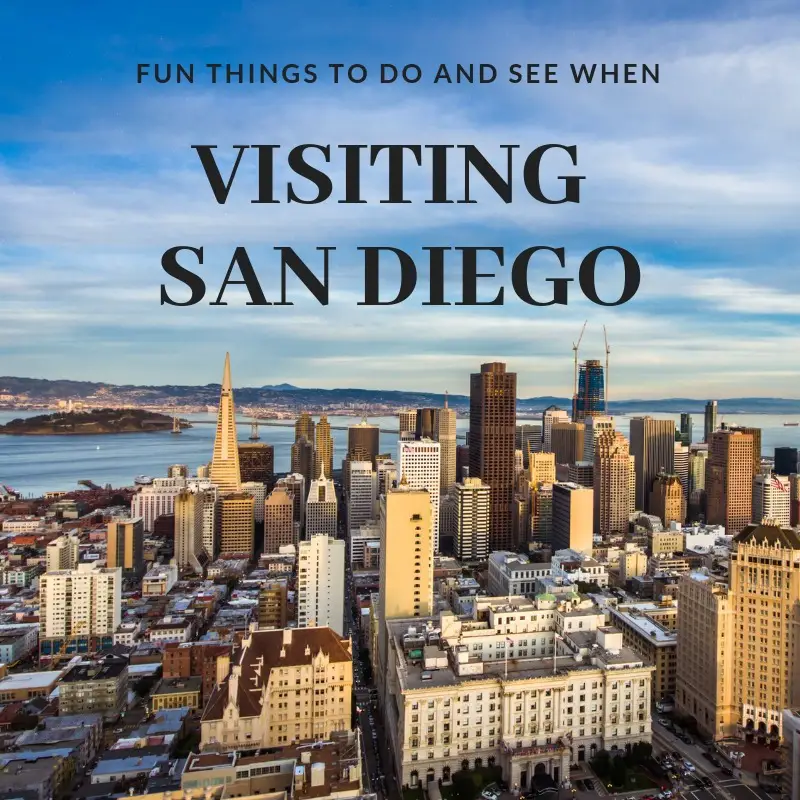 Fun Things To See And Do When Visiting San Diego
Last updated on August 24th, 2022 at 06:29 pm
San Diego is a fabulous city and you'd be very fortunate to end up here on a cruise, whether for a short or even an extended timeframe. There are plenty of things to do and see!
So, to give you a better idea of what to do when visiting the area, we created this useful guide – hopefully it will help you out.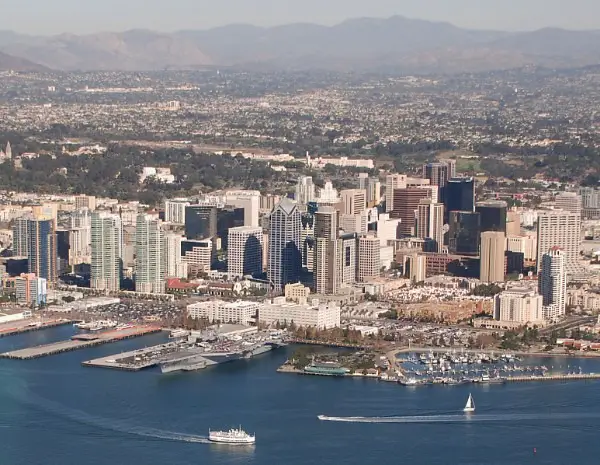 Visit The Sunset Cliffs Neighborhood
Towering above the ocean, the Sunset Cliffs neighborhood in San Diego provides breathtaking views. This area is a particularly popular gathering spot for watching the sunset. The neighborhood itself is filled with incredible mansions. It also backs up next to Sunset Cliffs Natural Park. This amazing outdoor area spans 68 acres, offering visitors a chance to view incredible rock arches, beautiful sea caves, and breathtaking bluffs. Taking a walk on the path that follows the top of the cliff is a wonderful way to take in the beauty of your surroundings.
Drop By The USS Midway Museum
The USS Midway Museum is based on a giant U.S. Navy aircraft carrier that can be found on the harbor near the downtown area.
When the ship was taken out of service, it was transformed into a museum where visitors can learn about the history of the US military.
This is a place where you can view incredible stories featuring real people. It is also an excellent place for children to explore. The entire ship provides a hands-on experience for kids, allowing them to see what it is like to sit in the chair on the bridge or to sit in the cockpit of one of the many jets on display while they play with the knobs and switches.
What makes the experience especially unique is that the docents are veterans, with experience starting as far back as World War II. If you happen to meet one of these incredible volunteers, you will quickly discover that they have fascinating stories to share.
When standing on the flight deck, you can see amazing views of various parts of San Diego including the downtown area, San Diego Bay, Seaport Village, Point Loma, and Coronado Island.
Go Whale Watching
Few things are more incredible than seeing a whale in its natural habitat. Fortunately, a lot of whale watching adventures are based out of San Diego. If you are interested in seeing blue whales, plan your trip during the period between June and September. To view gray whales, try visiting later in the year, ideally sometime between December and April. Tickets for these trips cost $48 and are offered throughout the year by San Diego Whale Watch.
Blue whales are the biggest animals on the planet, measuring as long as 100 feet and reaching weights of as much as 200 tons. Pods of these beautiful creatures are often seen just off the coast of San Diego.
Pay A Visit To Balboa Park
Balboa Park is an outdoor area that is filled with things to do. From amazing museums and restaurants to stunning outdoor spaces, there are a lot of activities and attractions in the area. Located in the middle of the city, this 1,200-acre park is also home to the San Diego Zoo. Make sure to leave plenty of time in your schedule to explore this park since there are so many attractions to see.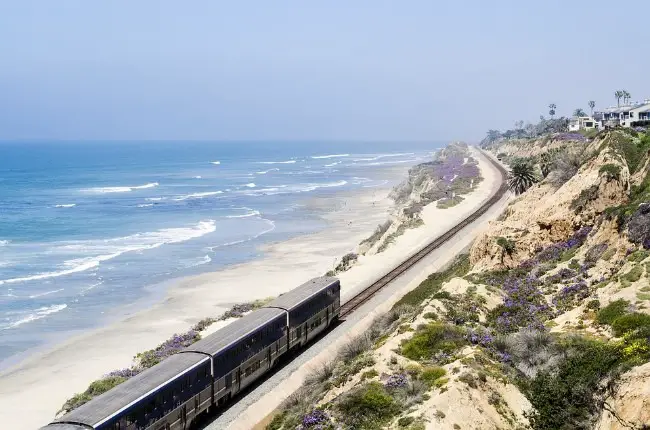 Check Out The Whaley House Museum
If haunted houses are your thing, be sure to check out the Whaley House Museum in Old Town San Diego.
This house, which was built in 1857, is located on the site where the gallows was in the original town. The house belonged to a wealthy family by the name of Whaley. This family had a lot of money but also had a lot of troubles. Today, people say that some of the members of the Whaley family still haunt the house. Some people also believe that certain victims of the gallows stayed behind to haunt the area after their untimely deaths.
Plan A Stop At The San Diego Air And Space Museum
This museum, which can be found in Balboa Park, features historical items related to exploration and aviation. In terms of its size, it ranks as the third largest in the US when compared to other similar museums.
The museum features a wide range of aircraft, ranging from old planes from World War I and World War II all the way up to modern-day vessels that are designed to go to space. Notable exhibits include a Kitty Hawk replica as well as the landing module that was used on the Apollo 9 mission.
There are also flight simulators available, allowing visitors to experience what it might be like to fly some of the amazing planes on display.
Don't Miss The San Diego Zoo
There is a reason why the San Diego Zoo is so famous – it is an amazing place to visit. You can find the zoo in Balboa Park. Be prepared to spend some time exploring the area since the zoo is home to more than 3,700 animals. In fact, you can find 650 different species and subspecies of creatures at the zoo living in beautifully-designed natural habitats.
The creatures at the zoo come from every part of the world including Asia, Africa, and Australia. From lions and tigers to hippos, pandas, rhinos, bears, reptiles, monkeys, and birds, you can see a stunning array of creatures. Be sure to leave plenty of time in your schedule to fully explore the zoo so you can see all of the displays.
When visiting San Diego you may need a visa if travelling from abroad – if so visit here – they can help you out.
This page contains affiliate links for which we may receive financial compensation when a purchase has been made through one of our affiliate partners.