Category Archives: Cape Liberty – Bayonne – New Jersey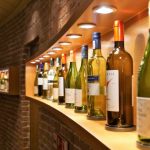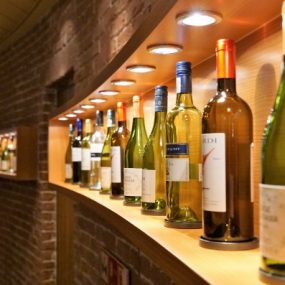 When you are on a cruise trip, chances are that you will neglect to keep track of your spendings as much as you should. It would be a shame to end your amazing cruise trip with a big fat bill. If you do not want to exceed your vacation budget, it is best that you limit yourself from using too much money.
One of the things that people tend to spend more than they expect on is alcohol. Fortunately, there are a few tricks that you can use to control your cruise budget. Here is how to get cheap drinks on a cruise while still enjoying the trip:
Get bottle service
If you have never noticed, bottle service costs much less than drinking at the bar. Although this service may not be available on all cruise lines, you can check whether your cruise provides it online or ask them via phone call before the trip start date. When you choose bottle service, you can have a bottle of liquor delivered straight at your room door. Since almost everything is priced at a surcharge on a cruise, you can save a little extra by bringing your own soda as well. This way, you will also be tipping the waiter less.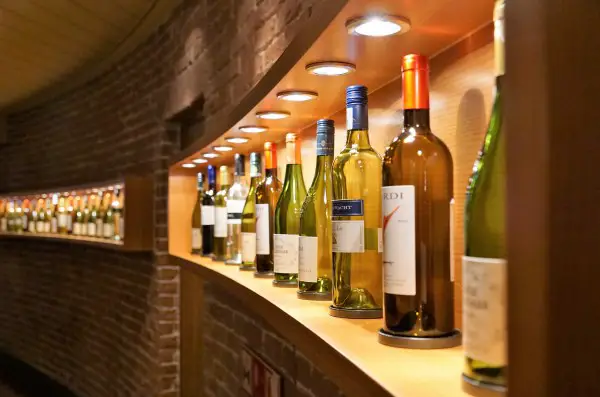 Buy beverage packages
If you do not want to be limited to a certain selection of drinks, it is best to buy a beverage
package beforehand. Most cruise lines offer these packages so that their customers can enjoy unlimited drinks while knowing that they will only pay one fixed price. It is like a drink buffet! There are many packages from which you may choose. If you are not a fan of alcohol, you may get a beverage package that excludes alcohol. This option is usually priced quite low. If you want to enjoy drinking liquor, you have to be willing to pay a little bit more. However, it shouldn't be an exorbitant amount. In fact, some cruise lines offer packages including alcoholic drinks for less than $50 per day! Make sure to check the details before you make a purchase.
Join liquor tastings
This is another smart way to get yourself tipsy without spending a dime. Check the cruise
activities and events on the itinerary to see if there are any liquor tastings. If your cruise line is hosting it, make sure that you set your alarm. This is an excellent opportunity to enjoy yourself and try out many different alcoholic drinks without spending a fortune. You might not get drunk, but the tasting will surely satisfy your cravings.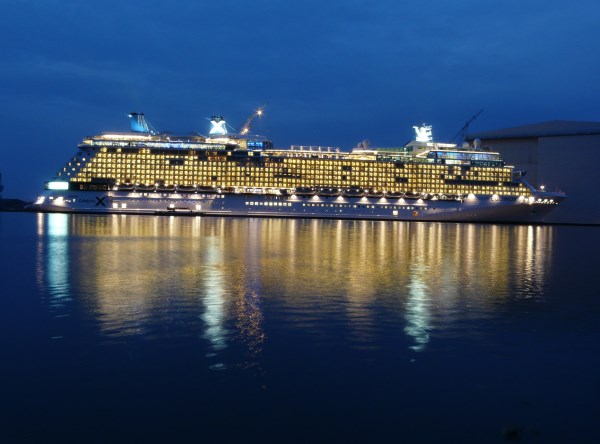 Fuel up in port
Although you may be on a cruise trip, there will be stops along the way. This is your chance to fuel up with alcoholic beverages at the bar. It isn't that difficult to find a pub or bar that sells drinks at cheaper prices than on board. Keep in mind that getting bottled beer is a better option if you want something strong. Frozen drinks tend to be mild and might not be enough to get you drunk.
Bring your own wine
Wines can be incredibly expensive on board. Try checking the rules of your cruise line to see whether outside bottled drinks being taken in or not. If they do, it is likely that will permit no more than one bottle per person. You may buy wine from your local supermarket or bring a bottle from home. If there are many people in your group, you will be enjoying quite a selection of wines without having to overpay.
If you're looking to go on a cruise, get in touch today! We're happy to help plan the perfect trip for you.
RELATED POST: Water, Wine, Beer & Soda – Cruiseline Beverage Policies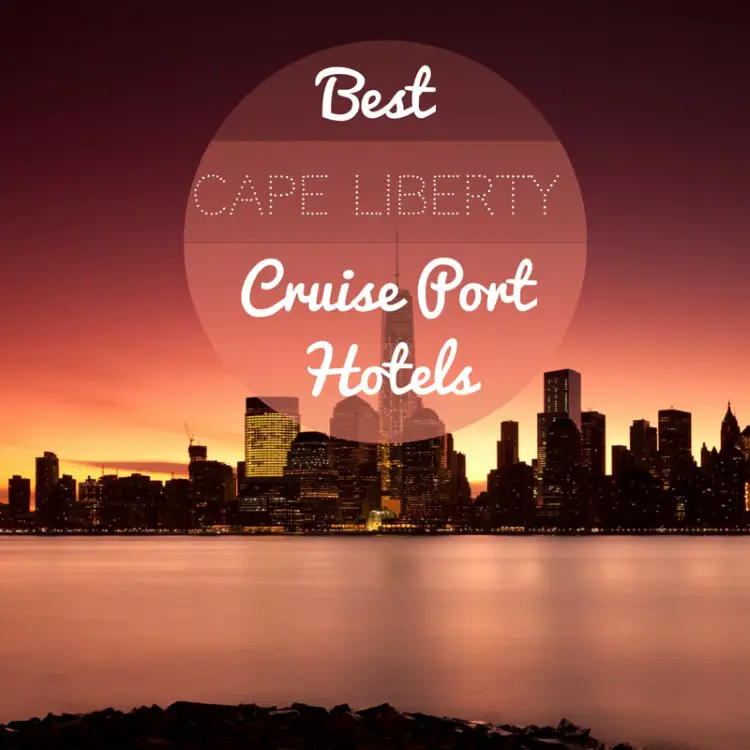 Last updated on July 2nd, 2021 at 12:21 pm

It can be tricky to find a great hotel in the Cape Liberty area which offers packages for cruisers, but we've found a few:
Newark Liberty International Airport, 1 Hotel Road, Newark NJ 07114 | 973-623-0006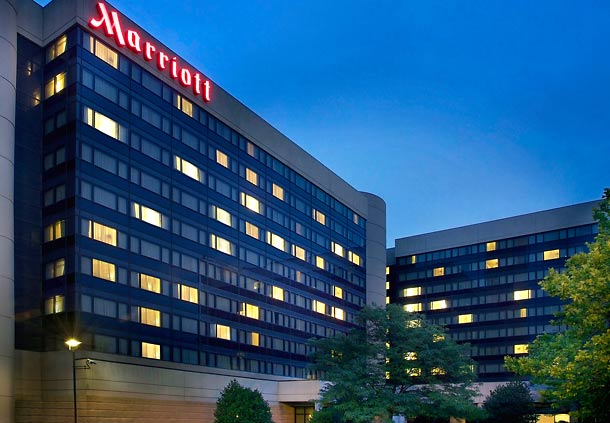 If you're flying into Newark to catch your cruise out of Cape Liberty, there is no hotel closer to the airport than Newark Liberty International Airport Marriott. Located on the airport grounds, it offers a complimentary shuttle to all the airport terminals.  While it doesn't offer a shuttle to Cape Liberty, a taxi will cost approximately $30 one way.
Even though it's so close to the airport, don't worry about getting a terrible night's sleep as they offer soundproof windows and luxurious bedding. The newly refurbished lobby has complimentary WiFi and is where you'll find the Aviation Grill, offering delicious breakfast, lunch and dinner. The indoor/outdoor connected pool is a great way to refresh or get a little exercise. There's even a separate children's pool for the kids. Click here for more information on the Newark Liberty International Airport Marriott.
Miles to Port : 10
Airport Transfer : At Airport – Free Shuttle from Terminals
Port Transfer : No
Long-Term Parking : No
Breakfast : $
Swimming Pool : Indoor/Outdoor
95 Glimcher Realty Way, Elizabeth, NJ, 07201 | 908-558-0752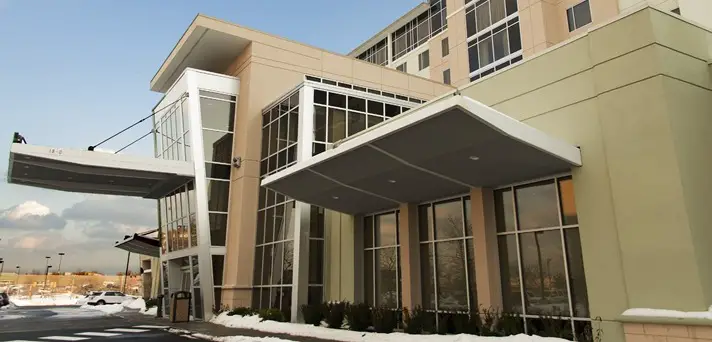 It's always a great stay at the Embassy Suites Newark Airport, with their complimentary airport shuttle for those flying into Newark Airport, but they also offer a round trip shuttle to Cape Liberty.  As with all Embassy Suites, you get a complimentary hot, made-to-order breakfast, as well as an evening Manager's reception offering free snacks and drinks.
The location is perfect if you need to pick up a last minute cruise item, since it's within walking distance of the outlet mall The Mills at Jersey Gardens. Relax in the indoor pool and whirlpool before settling in for the night in your two room suite with comfortable, modern amenities. Click here for more information on the Embassy Suites Newark Airport. 
Miles to Port : 11
Airport Transfer : Yes – Complimentary
Port Transfer : Yes – Complimentary
Long-Term Parking : No
Breakfast : Hot
Swimming Pool : Indoor
1000 Spring Street, Elizabeth NJ 07201 | 908-436-4600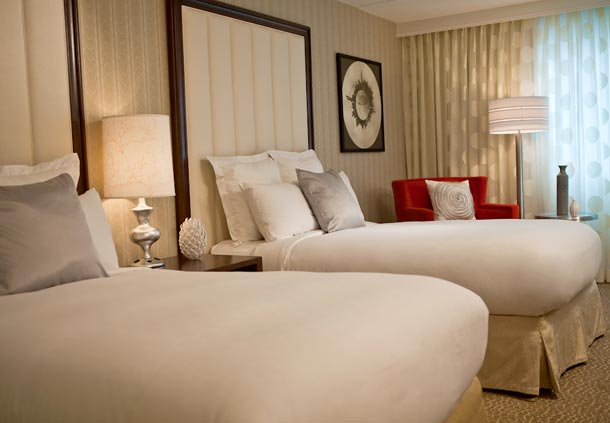 If you want to indulge in elegance before boarding your ship, the Renaissance Newark Airport Hotel is for you. Fly into Newark airport and a complimentary shuttle will pick you up and deliver you to the hotel. If you are driving to the port, their Park Here, Cruise There package provides you with 8 days of parking with a one night's stay. Though no shuttle to Cape Liberty is provided, a taxi ride will cost approximately $35 with tip.
Take a dip in the indoor salt water pool, work out in the state-of-the-art fitness center and enjoy a wonderful dinner or breakfast at Ironbound which offers delicious, farm-to-table creations. Your luxurious room will have floor-to-ceiling windows, marble baths with spa-inspired products. Click here for more information on the Renaissance Newark Airport Hotel.
Miles to Port : 10
Airport Transfer : Yes – Complimentary
Port Transfer : No
Long-Term Parking : Yes – with Park Here Cruise There Package
Breakfast : $
Swimming Pool : Indoor
1100 South Avenue, Staten Island, NY 10314 | 718-477-2400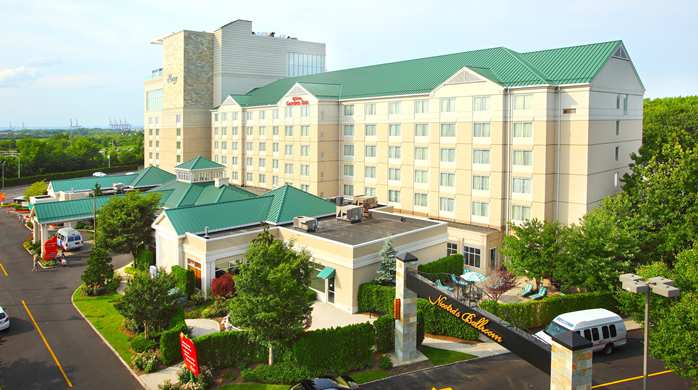 If you're looking for a nice stay but are on a budget, the Hilton Garden Inn Staten Island is good option.  They offer a complimentary shuttle to and from Newark International Airport as well as the Staten Island Ferry, great for if you're planning on taking a trip into New York City.
Enjoy a meal onsite at Lorenzo's Restaurant, Bar & Cabaret, which offers tasty Italian cuisine, American breakfasts and Tony Award-winning cabaret performances on Friday nights. Unwind with a swim in the indoor pool before relaxing in your comfortable room with complimentary WiFi. Click here for more information on the Hilton Garden Inn Staten Island.
Miles to Port : 8.9
Airport Transfer : Yes – Complimentary
Port Transfer : No
Long-Term Parking : No
Breakfast : $
Swimming Pool : Indoor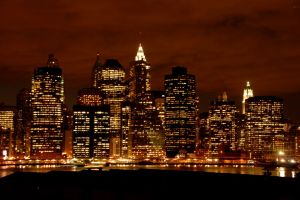 Last updated on January 5th, 2018 at 03:40 pm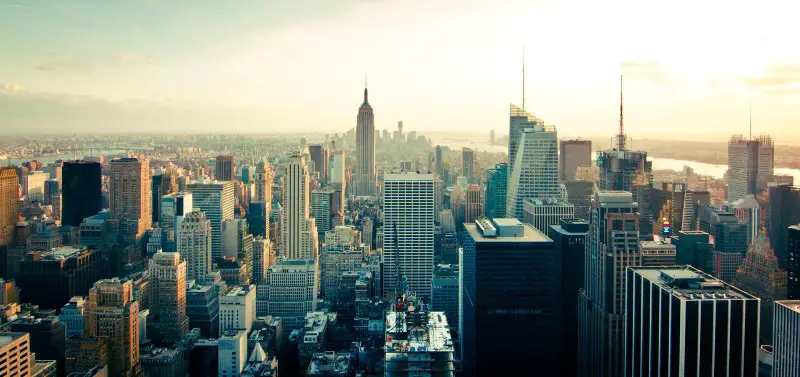 One of the most impressive things about New York City is the amazing skyline. Want a few places to check it out for yourself? See our list below!
Boom Boom Room
The view from the top of The Standard Hotel is breathtaking, and you can enjoy the upscale ambiance at this bar and lounge that is always filled with great people-watching, modelesque wait staff, live music and you can even catch a celeb here every now and then.
Top of the Rock
The Top of the Rock on top of the GE Building, which is the 10th highest building in New York City has some of the most expansive views of the city with a 360-degree observation deck and 3 tiers. Rise to the top in glass-topped elevators in under a minute, then get glimpses of the Empire State Building, Chrysler Building, Grand Central Terminal, Hudson River, East River and more.
Brooklyn Bridge
A great view of everything all around you is from the iconic Brooklyn Bridge. The city of New York is just across the water, and you can get an up close and personal look at the steel-cable suspension grid.
Gallow Green
The rooftop venue for the interactive theater play Sleep No More, is named for a Scottish Field where witches were hanged. The gorgeous garden-party landscaping includes lights, trellises, and waitstaff in all-white.
The Met Art Roof Garden Café
Combine cocktails, art and views at the beautiful Metropolitan Museum of Art Roof Garden. The installations change yearly, and you can try one of many boutique cocktails.
Kimberly Fisher is a lifestyle writer, Media Personality and Internet Entrepreneur. You might have recognized her as a former model & actress. A luxury & travel expert, Kimberly has made television appearances on every major network and has written for publications such as Ocean View Magazine, Sunset Magazine, Haute Living, JustLuxe, Travels.com and USAToday.com. She is the author of one book, 'Promotional Modeling 101' and is working on a romance novel. She is the founder of Jetsetera, LuxeSoul and WestVillageLiving.