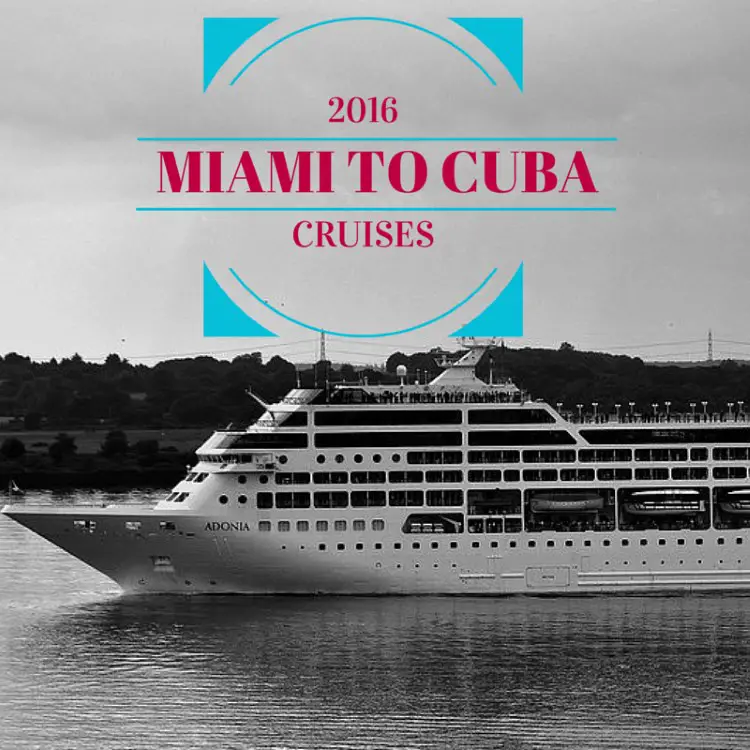 Cruises to Cuba – What you need to know
Last updated on August 25th, 2020 at 08:58 am
The first cruise to Cuba from Miami arrived in Cuba in May 2016 – Read more here.
Cruise Port Advisor has put together this helpful Travel Guide to Havana Cuba to help in planning your trip to this wonderful island nation.
**Recent updates – Cruises to Cuba**
UPDATE – June 5, 2019 – The USA now restricts cruises to Cuba. Read More
UPDATE – July 29, 2016 – Royal Caribbean cruises to Cuba on hold – Read More
UPDATE – April 30, 2016 – First cruise to Cuba in over 50 years is getting ready to sail! Read the full article here.
UPDATE – April 22, 2016 – Cuban-American passengers cleared for travel via cruise ships. Read the full article here

UPDATE – April 18, 2016 – Carnival may delay sailings to Cuba because of recent Cuban rules that will try to stop Cuban-American passengers from taking cruises on the new Fathom line.
UPDATE – March 2016 – Cuba Officials Have Approved Carnival's Bid!


Carnival Cruise lines has announced plans to offer cruises to Cuba from Miami starting in 2016!  Earlier this week it was announced that MSC cruises was also offering cruises to Cuba. Carnival will be offering cruises departing Miami on a 7 day "people to people" cruise which emphasizes social impact through a newly established Carnival brand called "fathom."
The Fathom concept was announced in June, and offers cruises that allow vacationers to experience a cruise while at the same time, making an impact in underdeveloped countries through service projects that are arranged by fathom.
Carnival has already received approvals from the United States government for these unique vacations and are currently waiting on Cuban authorities to approve the plans.
Fathom cruises are offered through a single ship in the Carnival fleet; The Adonia, which is a 710 passenger ship that's been sailing with Carnival brand P&O cruises and with Princess cruise lines since the parent company acquired it in 2006.
Traveling on a social impact vacation like fathom plans to offer doesn't come cheap. 7 night cruises will start at just under $3000USD per person.
Helpful Miami Links: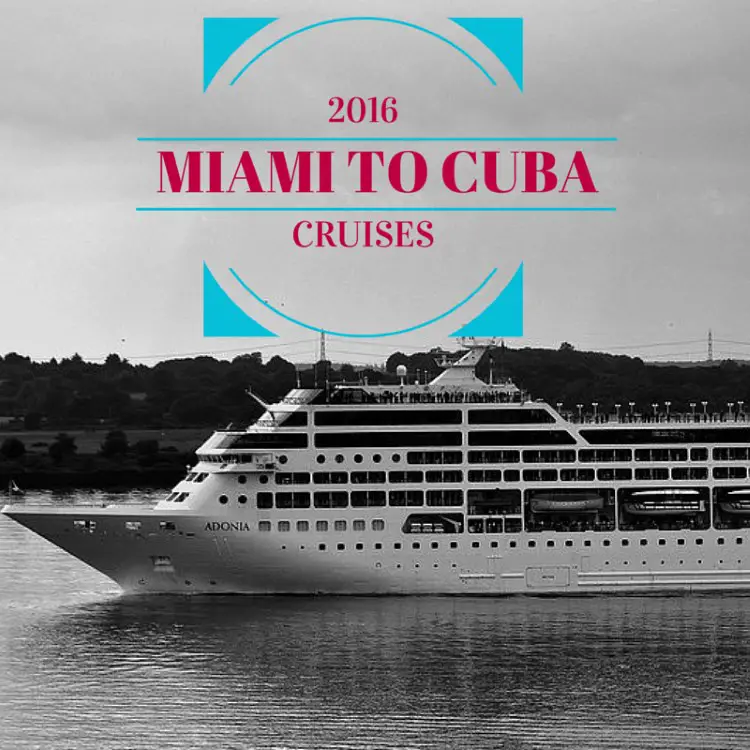 This page contains affiliate links for which we may receive financial compensation when a purchase has been made through one of our affiliate partners.
Jonathon is the tech guy behind CruiseportAdvisor.com. When he's not stuck in front of his computer, Jonathon enjoys travel & cruising (even after being on a cruise ship that caught fire - a story for another day!)