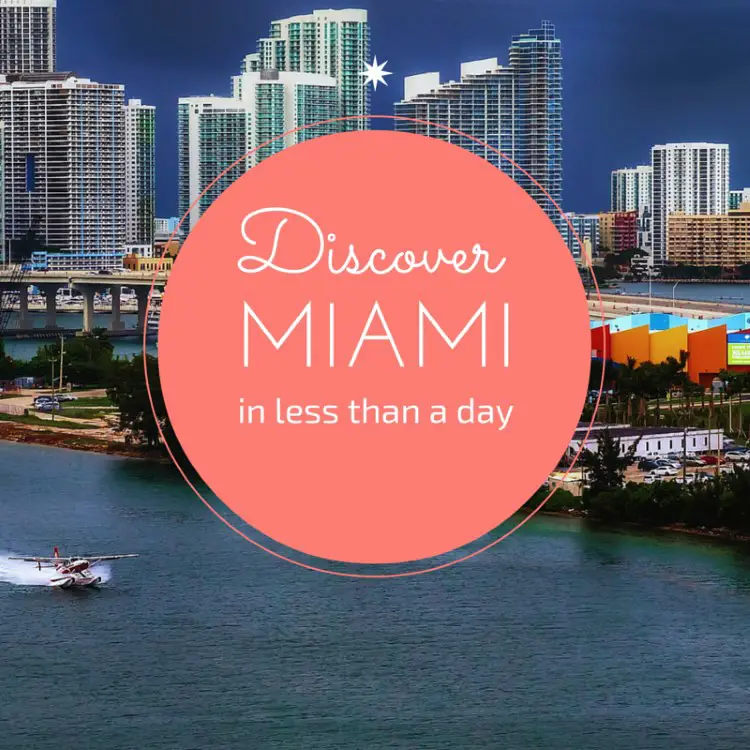 Discover Miami in Less Than One Day
Last updated on February 25th, 2020 at 01:07 pm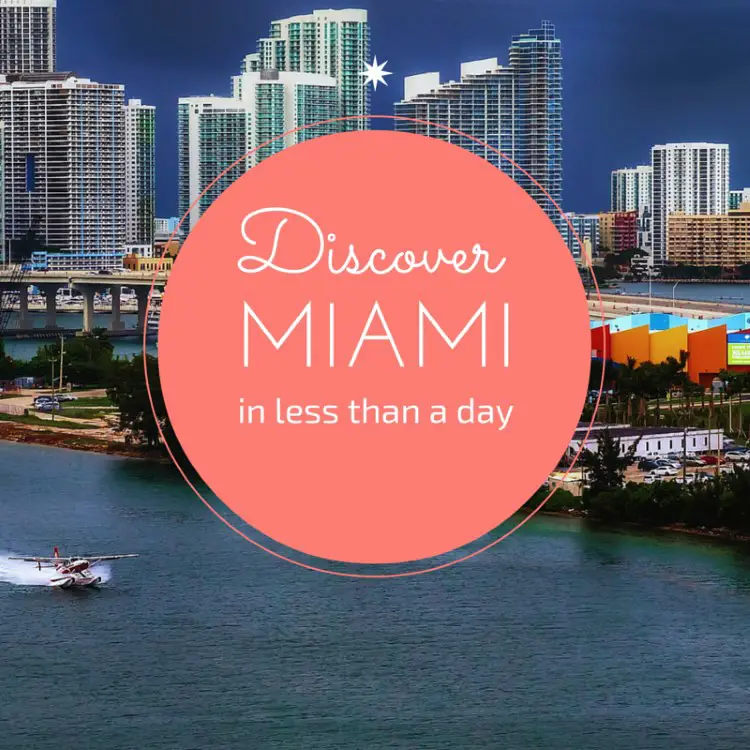 You arrive in Miami the day before your cruise and you want to discover the beautiful sub-tropical city outside your hotel door.
Your first move is to pick up your travel guide or do a quick Google search only to be overwhelmed by hundreds of options in dining, sightseeing, and shopping in Miami.
All them sound amazing but how can you possibly fit them all in? The reality is you can't but, with the right guide, you can make the most out of your short stay.

Enter Miami Culinary Tours, which offers three-hour food tours daily around Miami's historic neighborhoods of Little Havana, South Beach, and Wynwood. While their tours center on Miami food, they also explore the history and culture behind the dishes, making them the ideal itinerary when you're in a time crunch. They are also incredibly cost-effective considering Miami prices. One tour costs between $59-$69 per person and includes five food stops.
The only choice you have to make is whether you're more intrigued by the beach vibes of South Beach, the art of Wynwood, or the Cuban culture of Little Havana. Because we are least familiar with Little Havana, we recently joined Miami Culinary Tours for an excursion around the neighborhood led by native Miami-an, Ralph. The tour was delicious, filling, and extremely educational (did you know the City of Miami has an official "Rooster Removal Team" that takes care of feral roosters?).
Check out the photos below to see what you can expect when you go.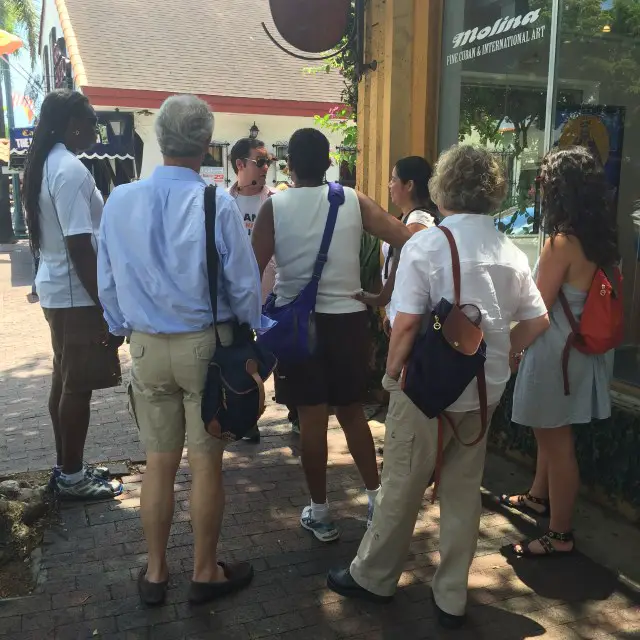 Our tour group gathered outside a local art gallery to learn about West African influences in Cuban culture.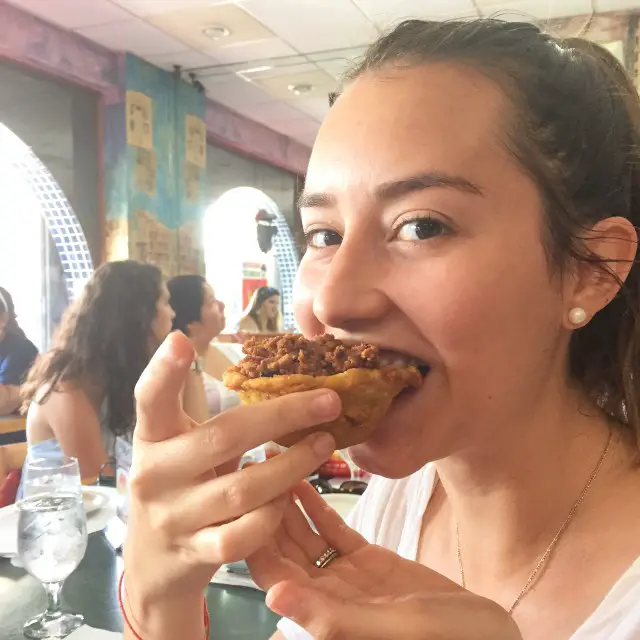 At El Pub, our first stop, where we filled up on tostones rellenos de picadillo (shown above) and chicken empanadas.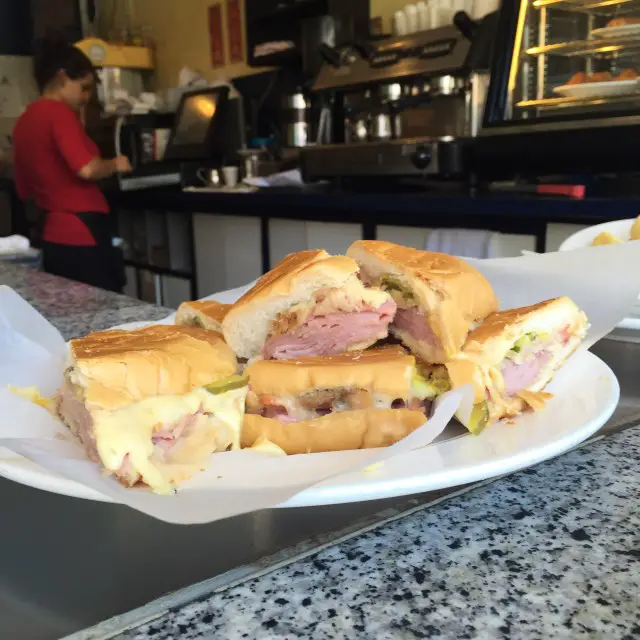 A tour of Miami would not be complete without a stop at a ventanita, or window, through which Cuban coffee and sandwiches are served.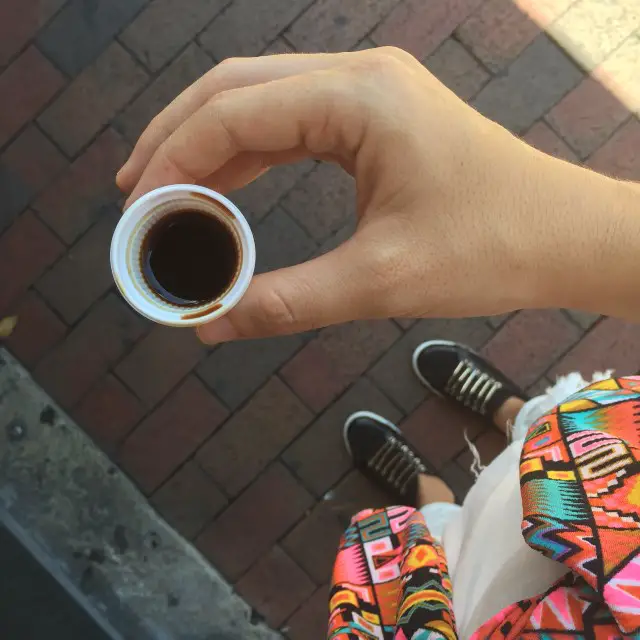 The tour only traversed half a mile, but we staved off exhaustion with a shot of colada, Cuban-style espresso.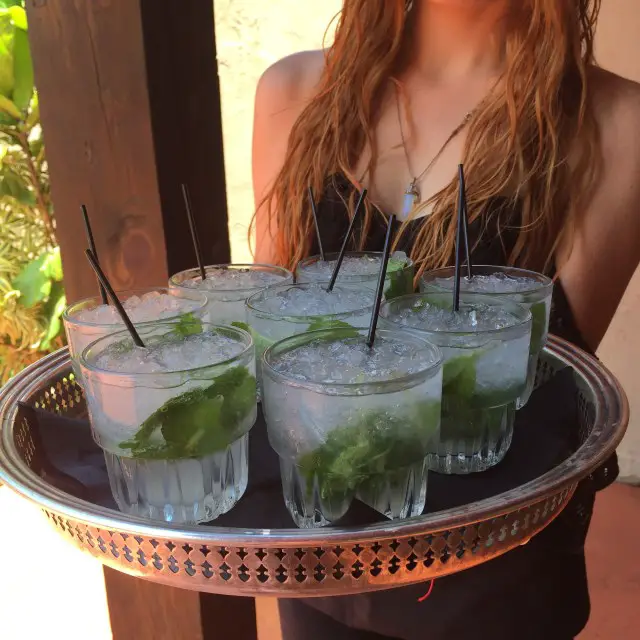 We stopped by the famous Ball and Chain Bar on Calle Ocho to learn about its role in music history and taste a traditional mojito.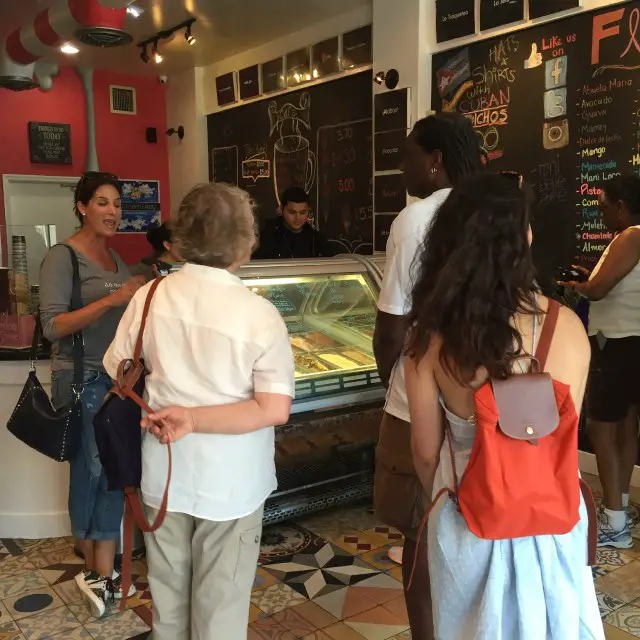 Our tour ended at homemade Cuban ice cream pioneer Azúcar where we enjoyed a scoop of delicious Abuela Maria ice cream while Suzy Batlle shared the story of how
the men at Domino Park helped her perfect her mantecado (Spanish for shortbread) ice cream recipe.
Visit our Shore Excursions page to book an excursion for your time in Miami
This page contains affiliate links for which we may receive financial compensation when a purchase has been made through one of our affiliate partners.
Margarita Wells was born in Mexico City, Mexico and relocated to South Florida at the age of 12. Since then, she has lived all over the Southeast Florida coast from Delray Beach to South Miami and everything in between. She finally settled in Miami after attending college at the University of Miami and there is no place she would rather be. Margarita has always had a passion for writing. In 2012, she channeled her love for Miami and for writing to start a blog about Miami life called ThankYouMiami.com. She is also a freelance writer for publications such as Localeur, Société Perrier and the Greater Miami Convention and Visitor's Bureau. Margarita spends most of her free time enjoying and writing about the best of what Miami has to offer, including the fashion, food, the arts, and our local natural resources. Through her writing, she hopes to inspire others to live for the moment and celebrate the wonderful things our city has to offer.