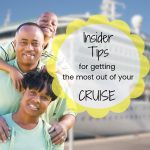 Insider Tips for Getting the Most Out of Your Cruise
Last updated on August 24th, 2022 at 05:53 pm
Cruises are one of the few holidays where you can see a huge variety of gorgeous attractions and countries without the need to organize multiple planes or trains. This can, however, put extra pressure on you to make sure you see and do everything you're excited about. So, whether you're setting off for your first cruise or have been on many, these tips will help you get the most from your holiday.
Check for any apps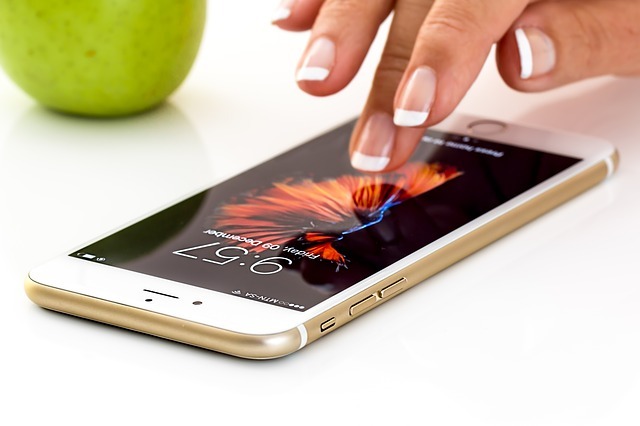 It might not be the first thing that springs to mind when you're about to go on a cruise, but mobile apps can make a big difference to your trip. Nearly all the big cruise lines have their own apps now, which help you do everything from planning your on-board activities to organizing your offshore excursions. But it's not just the cruise apps to look out for. If you're going abroad, download an app like WhatsApp to help you stay in touch with friends and family at home for free. You might also want to download your bank's app, so you can keep on top of finances while you're away.
Plan your trip thoroughly
From daytime tours to evening activities, when you arrive, read through your programme and start to make a basic itinerary of what you want to do. With so much on offer it's easy to get daunted, so once you have a plan written down, you'll quickly see what you can fit in. Booking through a specialist is a good way to guarantee you'll have fun-filled days, especially if it's your first cruise. Likewise, if you're docking at a destination that you've been to before – or aren't interested in – don't feel you need to get off to explore. Make the most of the empty on-board spas and pools instead!
Be prepared for seasickness
If you've never been on a cruise before – or you know you're prone to it – prepare in advance for seasickness. It's a quick way to ruin your holiday but it's easily preventable. If you suffer from seasickness, spending time in the middle of the shop on lower decks can help minimise the effects. Stock up on anti-seasickness remedies before you leave: there's plenty to try, including both natural and pharmaceutical options. To avoid it entirely, pick a cruise that has few entire days at sea: Mediterranean and European cruises are excellent for this. If you forget to pack any medication, you'll be able to find some onboard.
Pack smartly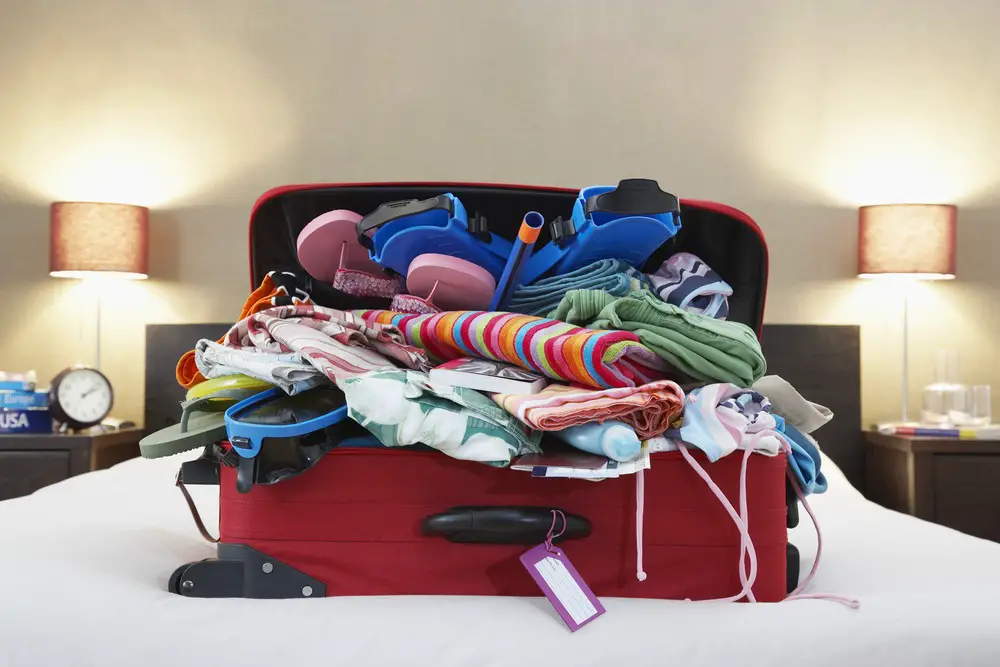 Because you're seeing so many different sights, packing for a cruise can be a nightmare. Firstly, make sure you don't bring too many items – it's easy to get carried away and assume you'll wear everything in your wardrobe, but in reality, you won't. Take a few different tops and bottoms that you can mix and match. Limit yourself with shoes, too – they take up a lot of space! Go for good walking shoes, a nice evening pair and some flats for the daytime.
Rolling your clothes can maximise space in your suitcase, too. Once you're onboard, take the time to unpack properly and stow your suitcases under the bed. You'll feel more settled and won't have to keep rifling around for your favourite outfit.
Choose the right ship
This might be stating the obvious, but it's amazing how much your choice of ship can affect your trip. If you're taking children with you, look for a liner that has plenty going on – from kids' clubs and swimming pools to a huge roster of activities and family-friendly evening entertainment. However, if you're going away for a relaxing break or a romantic getaway, you might want an adults-only cruise or a smaller ship, so you can truly unwind.
And be practical about your cabin choice. If you're going somewhere with spectacular sightseeing, like Norwegian fjords, then an external cabin with a balcony will be brilliant. However, if views are less important to you, opt for an internal cabin – you'll save money by doing so.
Be savvy with drink packages
Unless you've taken out a seriously high-end all-inclusive deal, you probably won't have drinks included in your costs. Your cruise line may offer you great deals before you board, but take the time to read through the options carefully. Think about your itinerary and what you plan on doing in the evenings: if you invest too much in a package, you may find yourself spending a lot of time at the bar. You can't bring alcohol onboard in most cases, but you can bring soft drinks – it's a good idea to take bottled water with you, as it's cheaper to buy onshore.
This page contains affiliate links for which we may receive financial compensation when a purchase has been made through one of our affiliate partners.