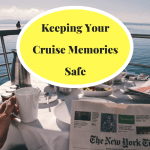 Keeping Your Cruise Memories Safe
Last updated on August 24th, 2022 at 07:55 pm
Going on a cruise ship is a great way to see the most popular cruise destinations, like Alaska, France, and Canada. These countries are popular primarily because of all the unique and wondrous sights that you can see and experience there. Going on a cruise is not just about the hearing the "all aboard" call or feeling the beckoning caress of the open sea breeze on your face. It is also about getting to take breathtaking photographs that you can keep with you for years to come. Of course, that only happens when your photos are safely and effectively stored for posterity. So, how should you go about keeping your photos safe?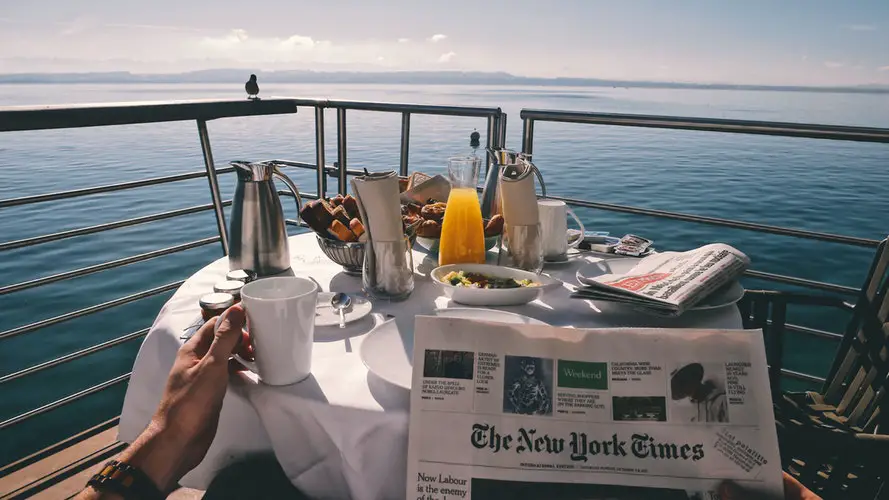 The Right Camera
The sea is beautiful but she can be treacherous–especially when you factor in high wind speeds and the salt that lingers in the air. That salt is particularly corrosive for cameras and its add-on equipment. If you're rocking some high powered equipment, you might want to reconsider and opting for something that's waterproof. 
At the very least, get photo capturing gear that is tough enough to survive exposure to moisture and salt. On the off-chance that you like high-powered cameras that aren't waterproof, you can use rain gear to keep it dry. It is ideal to cover as much of the camera's body and any lens that you're using in this type of scenario.
High Capacity Memory Card
Digital cameras changed the way we store photos; instead of film, we now have digital files. Those files do take up space, however. You could be snapping away at the sights you see only to find that your camera is full. Instead of going through the difficult task of choosing old snaps to delete, spare yourself from that and get a memory card that has storage space that doesn't disappoint. 
A reliable memory card ensures that you can just snap away without having to worry about missing anything. The beauty of it all is that you can simply pack spare memory cards so if one is full, you can load a fresh one and keep on snapping. Just make sure that you have a secure case to keep them in so they don't get lost or wet.
Be Aware of Your Belongings
When you've got the camera and the memory card, you've got the ingredients to taking snaps of great memories. All that can come to a screeching halt if your camera gets stolen. No matter where you are in the world, there will be criminal elements and you need to be on your guard. Pricey camera equipment makes prime targets and you can keep your cruise memories safe by downplaying the bag you keep your cameras in.
If you're staying at a hotel while at a port stay, do not leave your camera and equipment in the room. When you are out taking photos, be aware of your surroundings. Always remember that when the camera gets swiped, the precious memory card within gets swiped too. Being alert especially when you are on vacation is a habit that you should make a part of your life.
Use Cloud Storage
A savvy traveler will never be too far from connectivity and this is something that you should take advantage of. Before you go to bed, you can back up the photos from your memory card unto cloud storage. You can even upload them at night while you're sleeping all you need is a card reader, a laptop, and stable internet. While this step isn't a requirement, it offers extra security for the photos you've taken. So even if something unfortunate happens to the camera or the memory card, the files are safe for access at a later date. 
Consider a Photo Book
Now that your photos are as safe as can be, it's time to think about sharing the memories and keeping them for years to come. The natural option would be to upload the photos to your social media page for all your friends and loved ones to see. However, those photos are only going to be there for as long as you keep that profile up.
If you want something a bit more physical, consider ordering a photo book with a reputable company. You can give them copies of your photos and they can put into a book that showcases them. You can even make the book tell a story so it's a great way to really personalize these memories. Photo books make coffee table books and great additions to personal libraries. If you keep that book safe, it's something that you can leaf through for years to come.
Keeping your photos safe is a matter of planning ahead and being alert. Sharing those photos and safeguarding them is all up to your creativity. A cruise is one of those once-in-a-lifetime experiences that you should treasure accordingly.
This page contains affiliate links for which we may receive financial compensation when a purchase has been made through one of our affiliate partners.