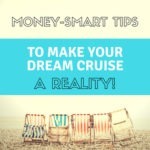 Money-Smart Tips To Make Your Dream Cruise A Reality
Last updated on August 24th, 2022 at 07:53 pm
Sailing off into the beautiful sunset, experiencing the warmth and culture of all the beautiful tourist islands and attractions the world has to offer.
The popularity of cruise holidays continues to grow and in 2015, we saw a record revenue of $39.6 billion dollars for the global cruise industry and a formidable 12.41 million travelers originating from North America. However, this dream vacation can be expensive to fund with the average passenger paying almost $1,800. Whether it is planning a romantic cruise or an adventure for the entire family, achieving this dream comes with months of preparation and planning for most, including money management.
To help you be money smart and get on your way to booking that cruise, check out these handy tips that can help you better manage your money leading up to it.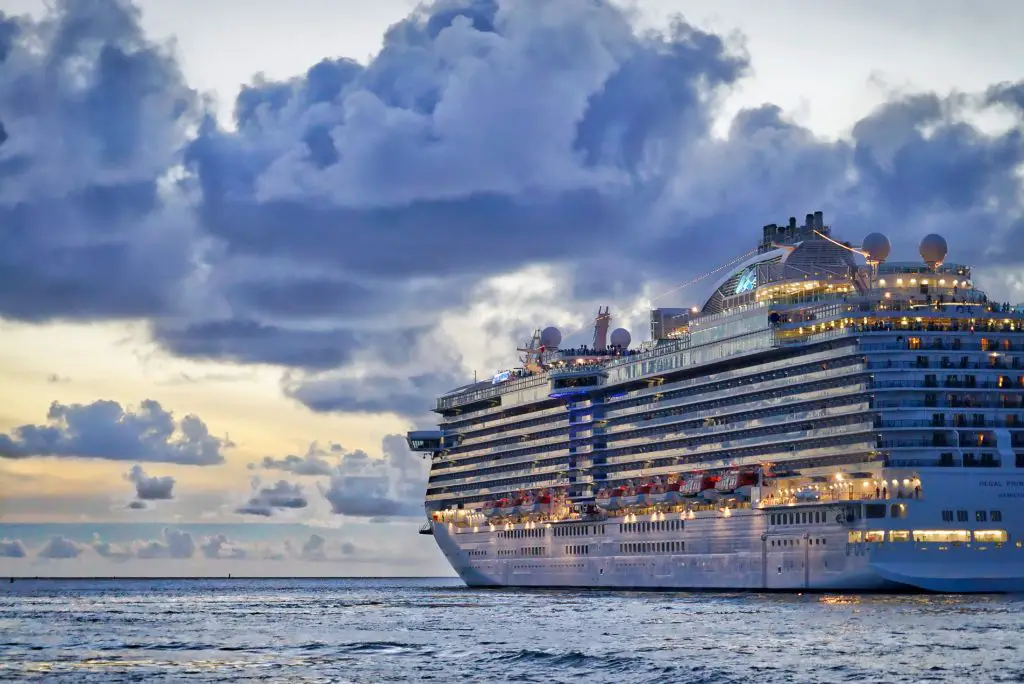 Give Up Daily Splurges
A shocking 55 percent of Americans forget to incorporate vacations into their budgets each year. By looking at your daily spending habits, you can easily find unnecessary spends such as that daily cup of coffee. Eliminating these habits will reduce your outgoings each week, leaving you with spare money to put away towards paying for your cruise or your spending money. Making lunch rather than purchasing food when you're out is a great way to not only save money but also keep your diet healthy.
A great idea is to start a cruise fund either by using cash or with a separate savings account. By depositing even a small amount each week, you can quickly find you have saved enough to afford the cruise tickets. If you do plan on utilizing credit for your cruise, be sure to look at your credit report and take steps necessary to improve your credit prior to your cruise. Around 15 percent of Americans in 2016 planned to finance their vacations with their credit cards.
Time Your Booking
A great tip: research the best times to book cruise vacations. Certain seasons and months such as are peak times for holiday goers and travelers. Therefore, booking a cruise in these months will cost you a pretty penny. However, if you take the time to book in advance or to shop around online, chances are you can get yourself a decent deal. Off seasons include the fall months such as October and November. Take advantage of the many comparison travel websites available to find the best deals around you. Information is power.
Make An Onboard Budget- Before You Step Onboard
Part of keeping track of your money comes with smart management and a budget can help you do just that. Set out your onboard budget before you set sail and be strict about sticking to it. Based on information gathered online and form your travel agent, you would be able to garner an idea of the amount of cash needed for your vacation. Be sure to include a built in emergency fund buffer for unexpected expenses onboard.
While onboard, be accountable for your spending with the help of mobile apps or even a manual budget to keep track of your cash as you go along. Online resources such as printable cruise planners are great tools to help you stay in control of your budget. Don't forget, you can still enjoy and experience the beauty of a cruise without indulging in every activity offered. Preplan activities and restaurants and allocate the funds before the cruise. If you do want to engage in an unplanned activity, stick to what your emergency fund can afford. This way you can avoid racking up credit charges you are unable to repay and damaging your credit score.
Take Advantage Of the Perks Of Credit
Finally, make use of those perks that come with your credit cards and accounts. Most of them offer promotional benefits such as air miles, loyalty points and cash back. Using these benefits can help you be money smart in several ways. You can use the cash back as a dedicated savings amount for your cruise prior to booking. As for your air miles, these can be used for free flights to ports removing the need and cost of transport. Loyalty points can sometimes be used by cruise operators or by retailers to purchase any essentials for your trip.
So get out there and start exploring. With some research, good timing and budgeting you can still fulfill that dream of visiting the beautiful destinations on offer. By being money smart before you even step onboard, you can still achieve your travel dream and be financially savvy.
This page contains affiliate links for which we may receive financial compensation when a purchase has been made through one of our affiliate partners.