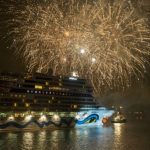 Top 10 Benefits of Going on a New Year's Cruise
Last updated on February 22nd, 2020 at 08:29 am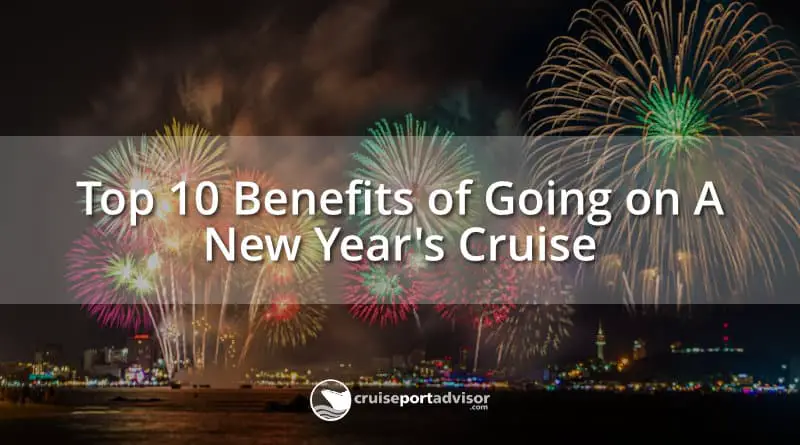 Traditionally, the advent of the New Year is symbolic of new beginnings.  An entire year of fresh, brand new days lie ahead. It has been this way throughout history.  On New Year's day in ancient Babylonia they would return borrowed objects. "First footing" would see the Scots visiting neighbors to wish them well.  In Holland, the circle is a symbol of success, and so the New Year sees the Dutch eating donuts, and to me they have the right idea!
As January 1st approaches, we tend to reflect and look back.  We assess where we have been and resolve to do even better in the coming year. Motivation is renewed along with an accompanying sense of optimism. It is a time for enriching opportunities and the promise of welcomed change. Hope is ushered in with an air of excitement and anticipation.  
It is no wonder that all of the traditions and expectations for a brand New Year are accompanied by an atmosphere of celebration. This goes along with a desire for a social setting that brings people together.  If you are thinking about starting your own tradition or looking for a memorable way of celebrating the New Year, a cruise, especially the one where they serve donuts, would be the perfect way to start.
1.) PERFECT WEATHER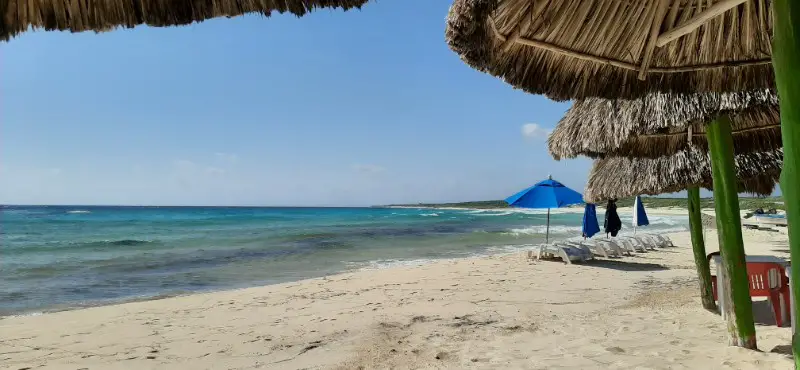 We are often at the mercy of Mother Nature where we live, but a cruise gives you the bonus of being able to choose the weather you want to celebrate in.  If so inclined, you could choose the cold, breathtaking beauty of an Alaskan cruise. The rest of us would probably think more along the lines of warm breezes in the Caribbean.  MSC Seaside offers a Caribbean cruise this New Year's Eve. You would depart on December 29th, 2019 and sail to ports like Jamaica, Cozumel and the Cayman Islands, all known for their tropical weather.
2.) THE KIDS WILL LOVE IT! 
Bringing along those you love the most makes for a memorable, bonding time.  It is an opportunity for your children to experience, literally, a whole new world.  Carnival offers a New Year's Eve gala for the adults and a Camp Ocean's Night Owls for the munchkins.   While fees do apply, the kids can have their own adventure by staying up late and doing fun activities.  It is a perfect balance that allows both parents and children to celebrate in their own style. 
3.) A TIME TO BE WAITED ON
Departing on December 30th, the
Celebrity Infinity
will take you on a five-night western Caribbean tour.  This ship carries 2050 passengers with a crew to passenger ratio of 2.05.
In May of 2019, reviewer "ncHatch" traveled as a couple.  According to a review on Cruseline.com, out of five stars, ncHatch gave the Infinity five stars.  As a self-described "hard to please guy", ncHatch stated that  "All staff were extremely friendly, helpful and courteous. Food was delicious and plentiful. The ship was clean and well maintained".  
4.) THE MORE THE MERRIER
Family reunions allow us to touch base with our roots, and continue to solidify that unique connection.  A cruise offers a variety of accommodations for a solo trip, as a couple, group or reunion. The advantage of Royal Caribbean's Independence of the Sea, is that you could have your entire family around you, and yet have independence from having to house, feed and entertain all those cousins!  Think of the freedom from laundry along with strengthening the family bond into a New Year! The Independence of the Sea offers a 6 day Western Caribbean New Year cruise that is loaded with activities that everyone will enjoy.  
5.) THE OPPORTUNITY TO PLAY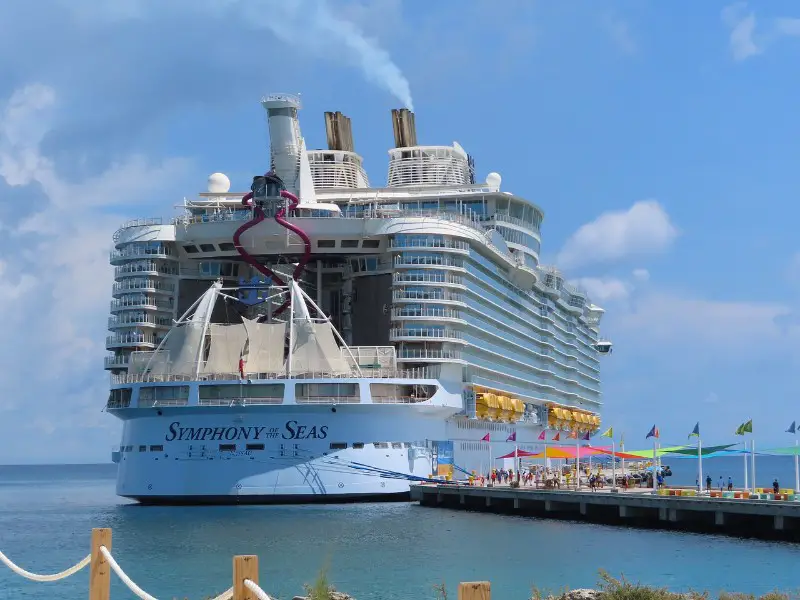 When we reach the end of another year, we seem to take a collective breath.  We can hit the reset button and know that we have a break before we start again.  In between spectacular islands, The Symphony of the Seas has opportunities to relax and indulge in some play; something we adults do not have the time for in our "real life"   Release your inner 12 year old on the the Ultimate Abyss slide. It is more than 150 feet above sea level and offers side-by-side slides that send you down 10 decks at a rate of 9 miles per hour. (No eating donuts beforehand)
Participate in Laser Tag and a surf simulator.  You can also – no kidding! – ice skate while at sea!
6.) STRESS-FREE HOLIDAY PLANNING
Giving you endless possibilities, on an 8 day
Southern Caribbean Holiday Cruise with 6 ports, you could easily lose track of time. To help make your time even more stress-free, Celebrity Summit will give you a list of popular excursions that are tried and true. A New Year holiday without the hustle and hassle will add to the enjoyment.
7.) A CHANCE TO SOCIALIZE
Humans are social animals. It seems like we are hardwired to connect with one another. It is even more evident when there is cause for celebration.  We gather for the milestones that are important in our lives. New events, both happy and sad, are shared with others. As celebrations go, New Years is a big one.  It is a chance to gather with friends and family or to meet new people. The Norwegian Encore has arranged a single themed cruise. This is the perfect way for single travelers to celebrate and enjoy the holidays while meeting new friends.
8.) CRUISES OFFER A ROMANTIC GET-A-WAY
Time together, without outside influences, can be really hard to come by. Even if you and your significant other are alone together, you can still be intruded upon or called away.  That intrusion would be hard to come by on a ship in the middle of the ocean. Princess Cruises has a 10-day cruise that goes through several ports, including Dominica.  If you desire even more exclusion, take a walk into the rainforest that is in the center of the island where you will find the Emerald pool.
9.) EVERYTHING YOU NEED
 A cruise ship is like a floating city.  Everything you could ever need and those things that you never realized you needed are all in one spot.  Cruise ships provide basic expectations such as exceptional food, housekeeping and helpful crew staff.  They also provide fundamentals like a laundry room with irons, toiletries, and a convenience store. The ship always has a doctor that you will hopefully never need and pharmacy items. Exercise rooms and spas to pamper yourself are also standard on a cruise ship. There are a variety of games and activities depending on the ship, restaurants and shows and the opportunity to do as much or as little as you want.  If you choose to take a New Year's cruise, rest assured that everything and anything you might need will be available to you.
10.) UNPLUGGING IS GOOD FOR YOU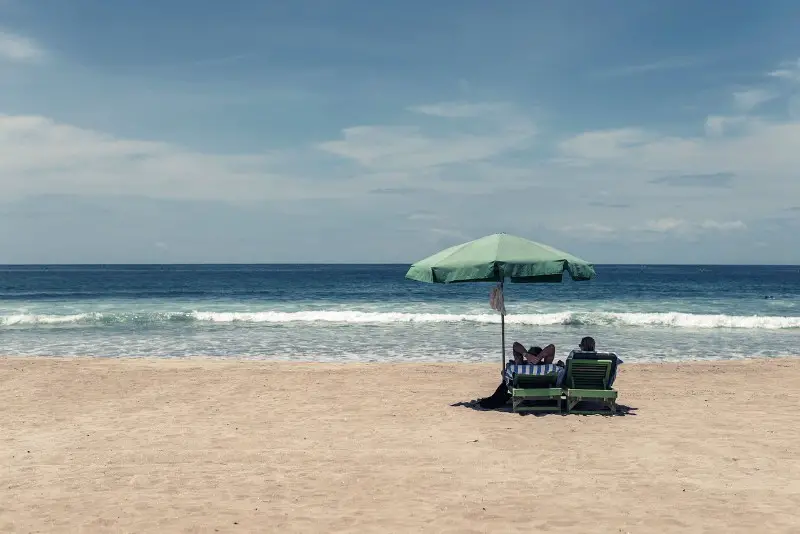 Life is busy and demanding.  Most of the time we thrive on it and actually welcome the challenges that enable us to grow.  Unplugging every so often helps us to be at our best and most energized. Recharging our batteries is essential to that restoration.  A New Year's cruise is the perfect way to unplug, recharge, reflect and celebrate the new beginning that is around the corner.  Just don't forget the donuts!
This page contains affiliate links for which we may receive financial compensation when a purchase has been made through one of our affiliate partners.
Jonathon is the tech guy behind CruiseportAdvisor.com. When he's not stuck in front of his computer, Jonathon enjoys travel & cruising (even after being on a cruise ship that caught fire - a story for another day!)