Nanaimo – British Columbia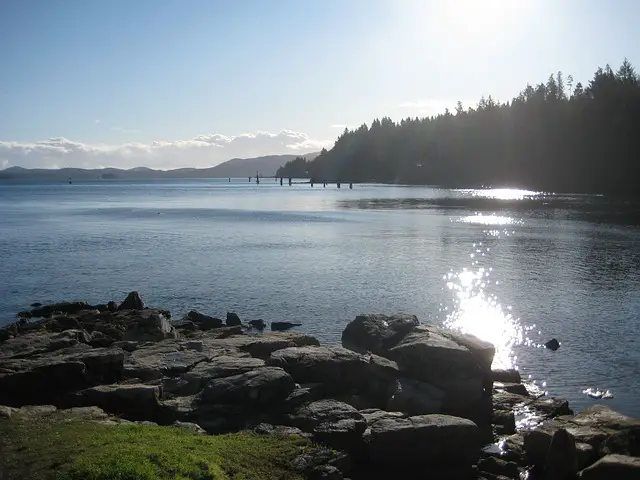 Vancouver Island is considered one of the world's top ten islands, and the largest island in North America's Pacific coast. As your ship comes Port Nanaimo you are welcomed by the $24-million-dollar state of the art Welcome Center.
Nanaimo can boast one of the mildest climate in the Pacific Northwest giving cruise-goers an opportunity to explore the island in relative comfort. Nanaimo, and its 90,000 residents, provide the unique charm of island life mingled with stunning wilderness and a small community boasting the amenities of a large city with great shopping, dining, museums, art galleries, and seasonal festivals.
Currency:
Canadian currency is the local currency, yet many vendors and shops will accept U.S. currency. However, be prepared for your change to be returned in Canadian. Most banks will provide currency exchange, and for good reason, as most ATMs, and other automated cash machines will only accept Canadian currency.
Wireless Internet:
Wi-Fi is accessible throughout the city, with many local shops and restaurants offering free Wi-Fi service.
Where You Dock in Nanaimo – British Columbia
All cruise ships coming into Nanaimo will dock at the 24-million-dollar state of the art welcome center. The port is able to handle all ships from small charter schooners to large cruise ships. The port and welcome center are currently underway with plans for improving the port and welcome center through 2025.
Getting Around Nanaimo – British Columbia
From the cruise berth to downtown Nanaimo is about ten minutes. Free shuttles with interpretive guides on board pick up and drop off every 6-10 minutes. Nanaimo isn't called a "hub city" for nothing. You can find nearly any type of transportation: Seaplanes, ferries, charters, shuttle service, car rentals, and taxis.
Shuttle/Bus Service: Free shuttle will bring you from the Nanaimo port to the downtown area, and back to the port. The Nanaimo Regional Transit System offers both one-time and day-passes for inter-city transportation. Bus lines can also be used if you wish to travel in and outside the city.
Taxis: There are multiple taxi and limousine services available in Nanaimo and on Vancouver Island. There are a variety of drivers available, whether you know your destination, need a knowledgeable driver to take you for a tour of the city, or recommend a good attraction to visit.
Car Rental: A variety of car rental services are available throughout the city, from downtown to the harbour and airports.
Shopping In Nanaimo – British Columbia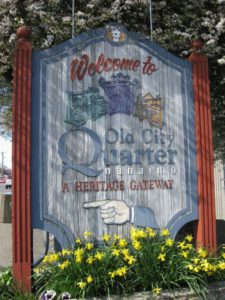 Nanaimo has large retailers to independent shops and boutiques. The city boasts over a dozen indoor and outdoor malls and is thought of as Vancouver Island's "shopping mecca." While the list of shopping is extensive, here are a few places you might want to check out during your stay:
Old City Quarter: With the feel of island life you can browse dozens of unique retail shops and restaurants in Nanaimo's historic district. Dating back to the late 1800's the area also has self-guided walking tours of the district.
Woodgrove Centre: Woodgrove Centre has the island's largest selection of fashion retailers. The mall has over 140 stores including fashion, mainstream, and local.
Farmer's Markets: Fresh fruits, vegetables, baked goods, and local wares can be found at any of several farmer's markets throughout Nanaimo. Check out the Cedar's and Downtown markets to start.
The Shoppes at Gallery Row: An outdoor alleyway venue at Fitzwilliam and Wallace streets, where local art is mounted on wrought-iron frames along the sides of 100-year-old buildings. Amongst the art is a popular mix of unique shops.
Chocolate Shops: Nanaimo has several chocolate shops for tourists, and why not splurge on a sweet treat before getting back aboard your ship. Just to name a few local chocolatiers you may want to try: Cherub Chocolate, Chocolaterie Bernard Callebaut, Rocky Mountain Chocolate Factory
Dining In Nanaimo – British Columbia
Nanaimo offers great diversity when it comes to cuisine. The largest variety comes from within downtown Nanaimo, with cafes, coffee shops, boutique and mainstream restaurants, and the expected fast food places. Flavor and culinary style abound from middle eastern cuisine to the local catch of the day restaurants.
The Old City Quarter offers a variety of restaurants. Throughout the city you can find anything from casual to fine dining, with ambiance of the coast to restaurants within beautifully renovated Victorian homes, as well as dozens of local coffee shops.
Along the coast dominates local fare seafood, providing you with the ambiance of the Pacific Ocean. With four floating restaurants, and several landed restaurants to choose from, you have more than enough options for your stay.
Things To Do in Nanaimo – British Columbia
Nanaimo is a fun-loving small town community, with a nature of unique and quirky events. Tourists can enjoy the World Championship Bathtub Races, Dragon Boat Festival, as well as seasonal food and music festivals. The island is family friendly with over 200 parks and trails, water sports, fishing, and helicopter tours.
Golf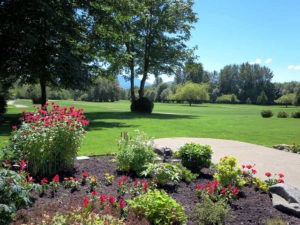 With the mildest weather you can find in Canada, you can play golf nearly every day of the year in Nanaimo. There are 9 golf courses in Nanaimo, or within a short drive to tee off from: – Fairwinds Golf Club – Winchelsea View Golf Course – Nanaimo Golf Club – Beban Park Golf Centre – Pryde Vista Golf Club – Gabriola Golf and Country Club – Oceanview Golf Resort and Spa – Eaglequest Golf Centre – Cottonwood Golf Course
Beaches
Along with over 200 parks Nanaimo has dozens of beaches to choose from and it is easy to get lost along sandy or pebbled beaches from the city, as most are hidden by thicket of forest and can only be accessed along cobble and forested trails. Beaches near Piper's Lagoon, Departure Bay, Neck Point, and Swy-A-Lana Lagoon offer several activities such as snorkeling, wind-surfing, and swimming. You can also check out the beaches along freshwater lakes and rivers surrounding the city.