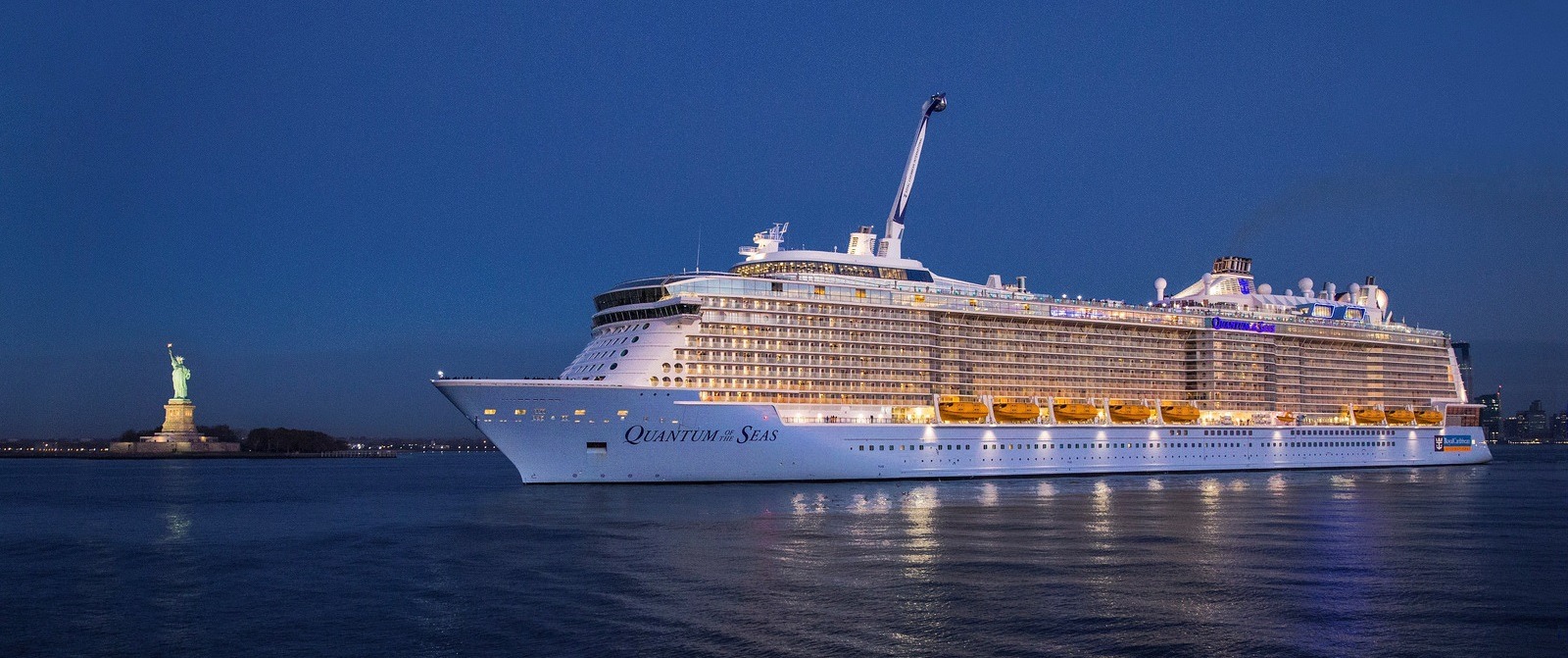 Royal Caribbean Takes Technology to New Heights (Literally!)
Last updated on January 20th, 2020 at 01:03 pm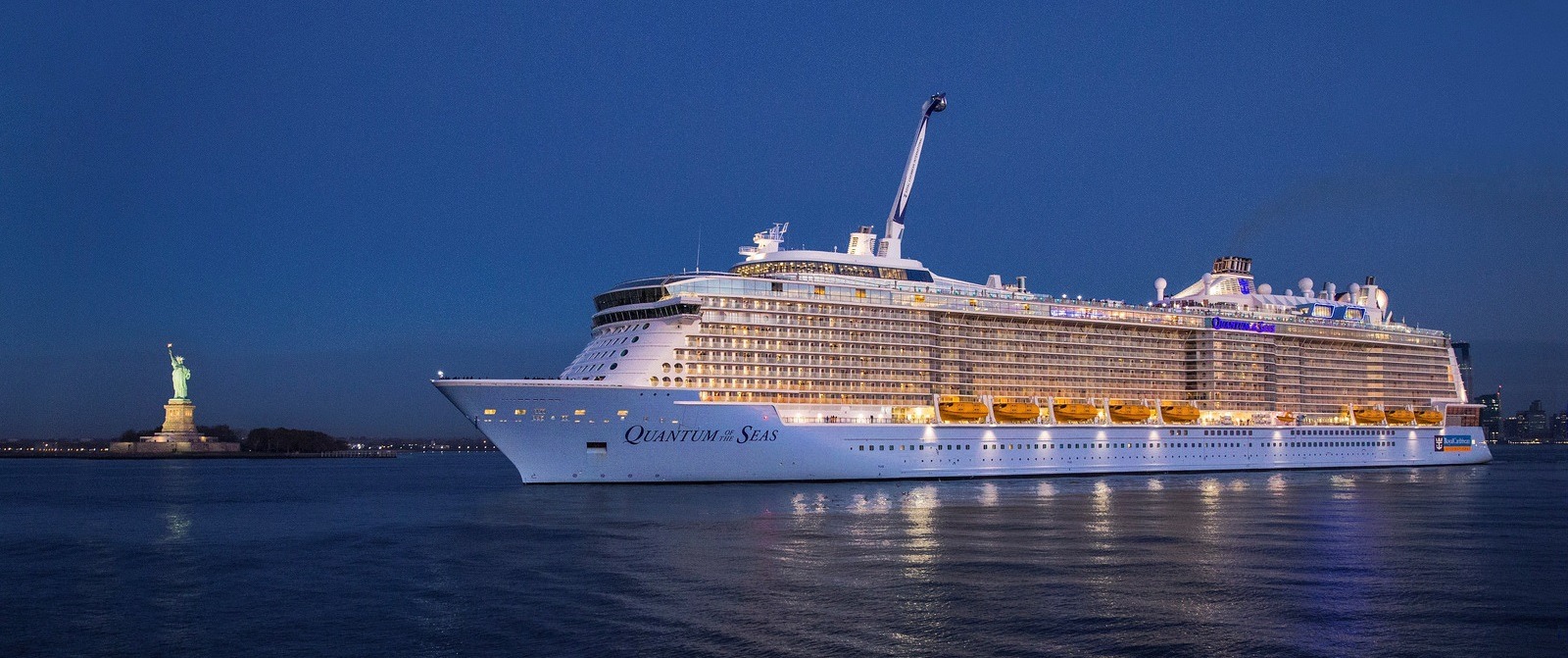 This fall, Royal Caribbean launches what will be the world's third largest cruise ship, the Quantum of the Seas. This will be Royal Caribbean's twenty-second ship, and the first of their "Quantum class." The cruise industry, as well as regular cruise passengers, have waited anxiously for this ship as it introduces some of the most advanced technology at sea. Following are some of the unique features you'll find if you're lucky enough to cruise on this exciting new ship:
10 Minute Check-In??
Let's start with their SMART Check-in; we all hate waiting with thousands of other people in the cruise terminal. Admit it, when you book a cruise, you want it to be all about you. Well, SMART Check-In helps with that as you can do most of your pre-boarding paperwork online. Check-in online, board the ship, tap your barcode and swipe your passport, and you're golden! Ten-minutes from sidewalk to ship! "Well," you say, "I'm on the ship, but my luggage is hopelessly lost." Good thing they also offer the Royal iQ app where you can track your luggage as it moves from the sidewalk, to the ship, to your stateroom. Yup, I'll be waiting in the bar to be notified when my luggage arrives.
What to do, what to do?
Now that you're onboard, what's there to do? Really? I can see that you're going to be difficult, so here goes; we'll start with indoor skydiving. Yes, you heard me, indoor skydiving! Royal Caribbean has partnered with RipCord by iFly® to create this adrenaline filled, flying-but-not-flying experience. Feel like clowning around?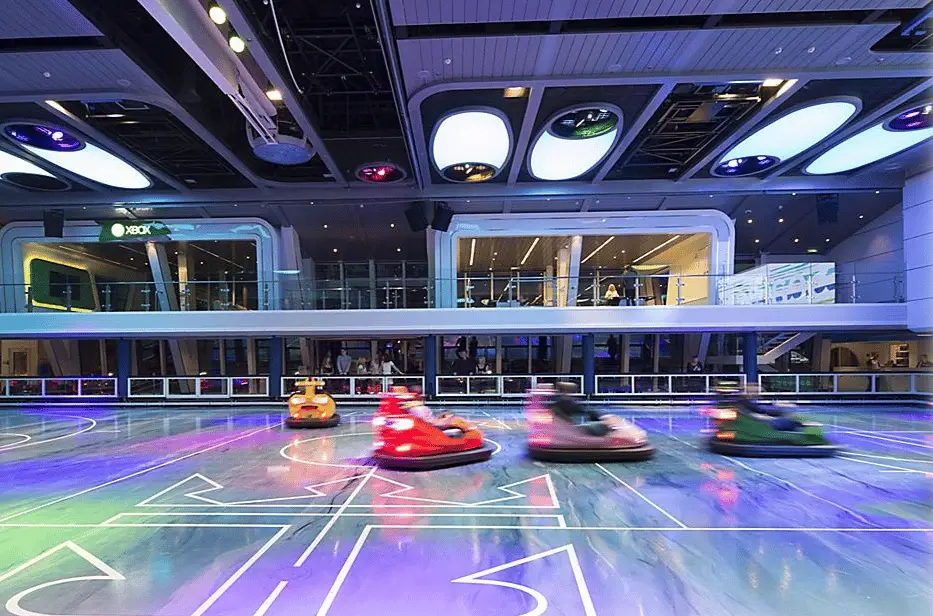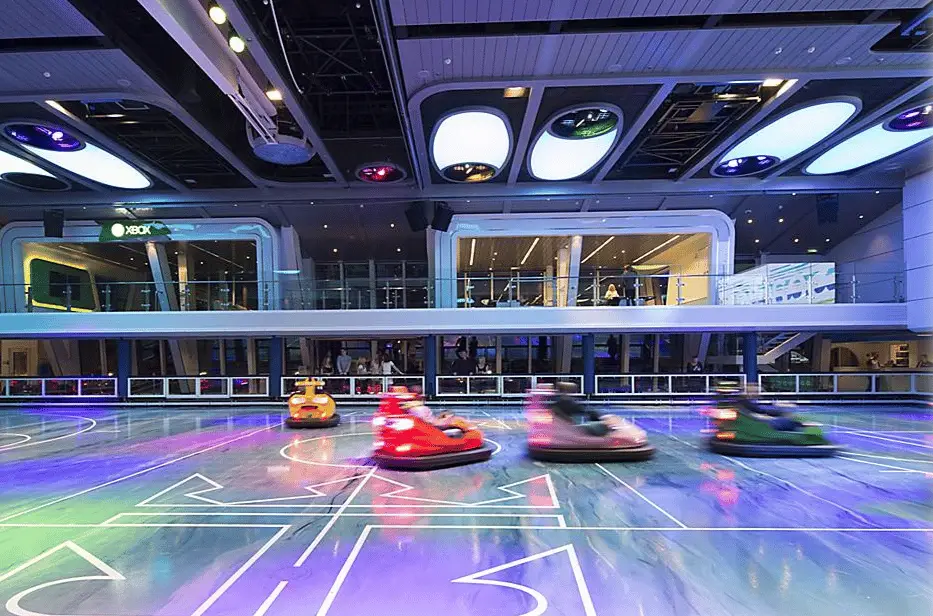 At SeaPlex SM you can go to Circus School, go roller skating or hop in a bumper car and purposely drive into other things (don't worry, the captain didn't train here). Still need a bit more excitement? Step into North Star SM. After boarding this jewel-shaped capsule, you'll be elevated to 300 feet above sea-level for spectacular 360-degree views of the ship, the ocean, and even incredible views of the ports you'll call on.
The Bartender is Bionic
I don't know about you, but after all this excitement I'm going to need a drink! I think I'll wander up to the Bionic Bar. Order a drink here and be entertained by simply watching it being made. No, you haven't had too much to drink (well, I don't think so anyway), those are robotic arms preparing your drink. I'm not sure how good of a listener it is but, hopefully, you won't have any troubles to share with this bartender.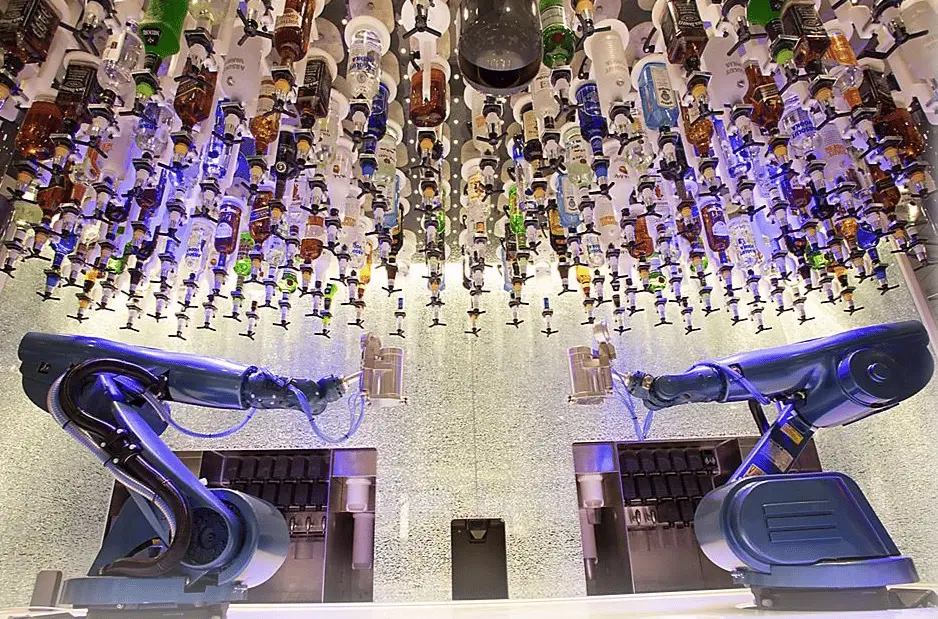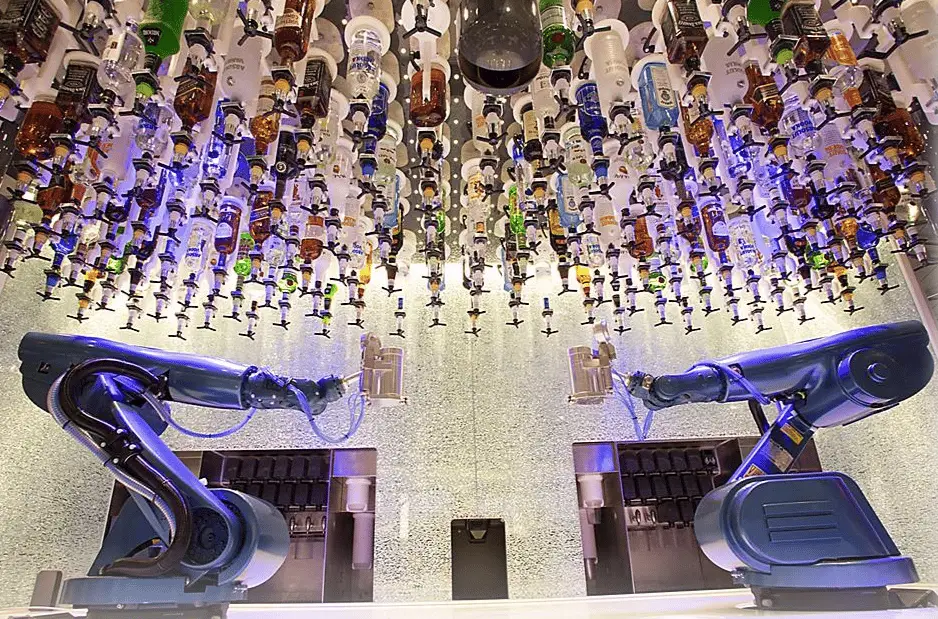 Robots aren't just employed for their bartending skills here, they're also entertainers. Head over to Two70 for a drink where, during the day, you'll find incredible views of the vast ocean and colorful ports, and, at night, well, you have to see it to believe it. Featuring the awe‑inspiring Vistarama, and dancing Roboscreens® which are as much a part of the show as the performers, this venue offers the most complex and technologically advanced video projection entertainment system at sea.
Dining Choices
Finally, with eighteen restaurants, no set dining times, and no required formal nights, you'll have flexibility in dining throughout your cruise. From casual dining to fancy-shmancy, you'll enjoy lots of choices.
The ship was built in Papenburg, Germany and will make its trans-Atlantic voyage on November 2. Following that, it will be christened in Bayonne, New Jersey by godmother Kristin Chenoweth . Head to Royal Caribbean to find out more or to book your cruise.
This page contains affiliate links for which we may receive financial compensation when a purchase has been made through one of our affiliate partners.
Carole Rosenblat has worked in the travel industry for twenty-years, with over eight of them on board cruise ships. She's also worked in hotels, as a tour manager, a camping/adventure tour guide and as a worldwide logistical manager for corporate meetings and incentives. She currently speaks to university classes, corporate groups, travel clubs and children's groups about working on cruise ships, living a passionate life, working in travel, volunteering, and female and children's empowerment. She's owner, writer and chief adventurer for the website Drop Me Anywhere, an informational travel humor site concentrating on travel without a plan, which she's turning into a book. Readers vote on where she travels to with minimal planning. She also volunteers while on location and profiles the organization on her philanthropic site Rebel-With-A-Cause. You can find her general observational humor at My Own Adventure.