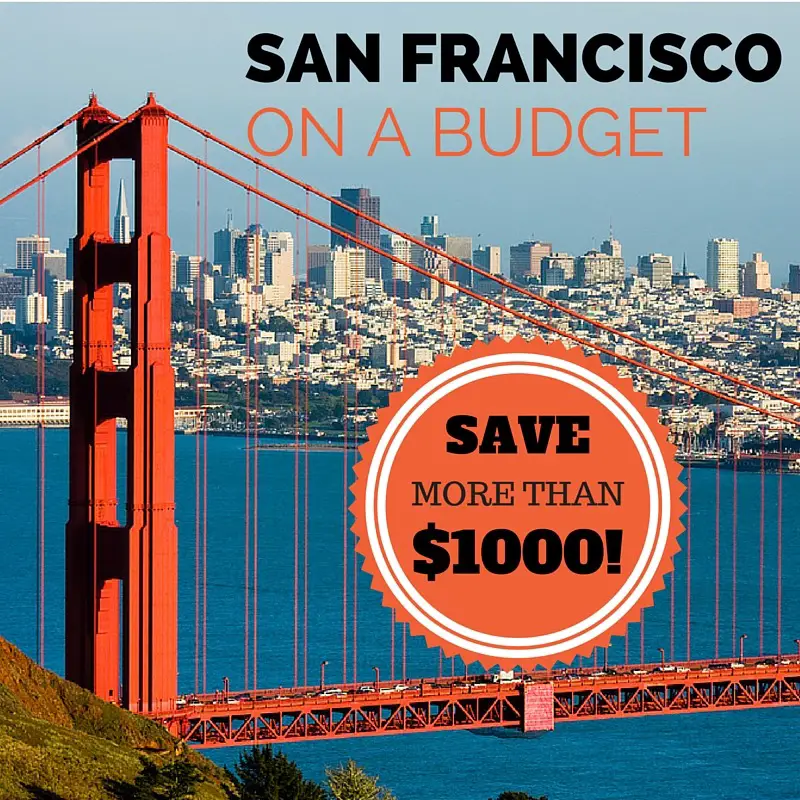 San Francisco on a Budget: How to save more than $1,000 in San Francisco
Last updated on September 8th, 2022 at 11:27 am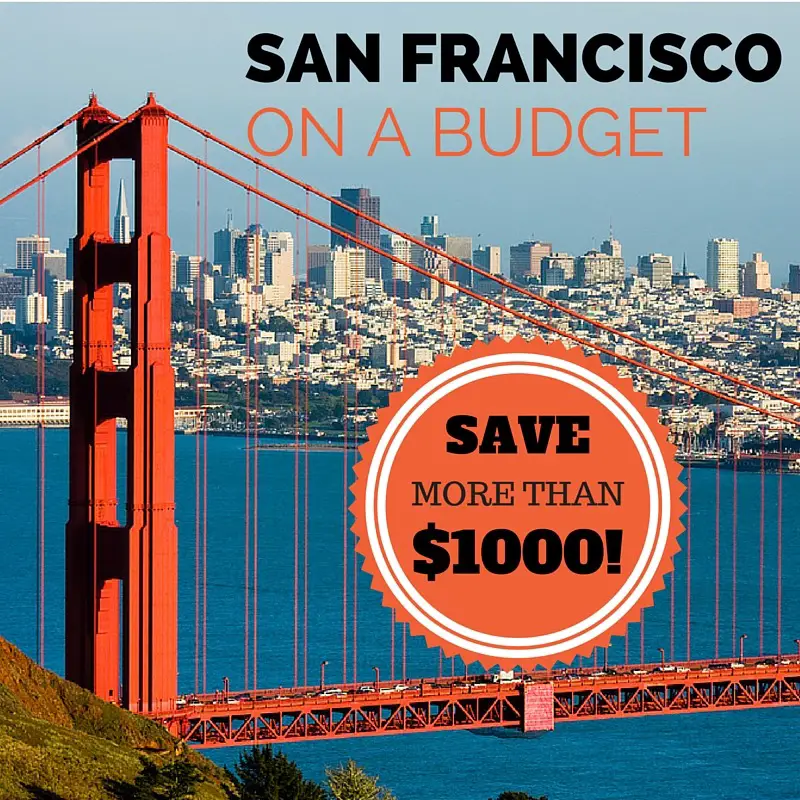 The never-ending hills, the delicious smells wafting through Chinatown, the dense fog rolling in from the Bay every morning and magically lifting by afternoon, revealing a whole different side of the city — all these things and more make San Francisco one of the best towns to visit in California.
I fell in love walking the streets of this city, exploring the different neighborhoods and stopping in nearly every coffee shop I passed. But spending a fortune in any city, even one of the most expensive ones in the United States, just isn't an option for a young traveler like me, so I always plan ahead to save a few pennies.
Whether it's your first time in San Fran or your hundredth, check out my tips for saving some cash during your stay.  
Consider a cruise
Want two vacations in one? Take a cruise! You can easily find one along the West Coast that either starts from or ends in San Francisco, and you can cross a few more places off your travel bucket list at the same time.
Booking a cruise at the last minute (when cruise lines drops the prices to fill empty cabins) or bundling your cruise with a hotel stay in SF can also save you some money. Just plan a few extra days before or after your cruise to explore the city!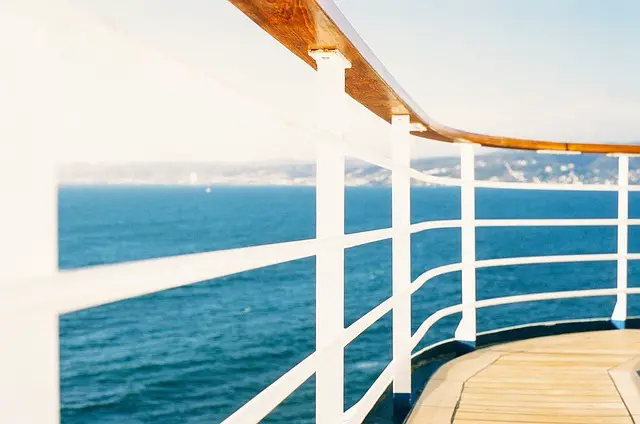 Check out free attractions
Some of the greatest things to see in San Francisco are completely free — Chinatown, Fisherman's Wharf, the Golden Gate Bridge and Golden Gate Park are just some of the top tourist destinations you won't spend a penny to visit.
Visit #thatSFtree at Mount Davidson State Park — a famous eucalyptus tree that once topped Mount Davidson and has since fallen, but is still a cool place to sit and view the city — or take a turn on the rope swing at Billy Goat Hill. And don't forget to say hello to the Sea Lions off Pier 39!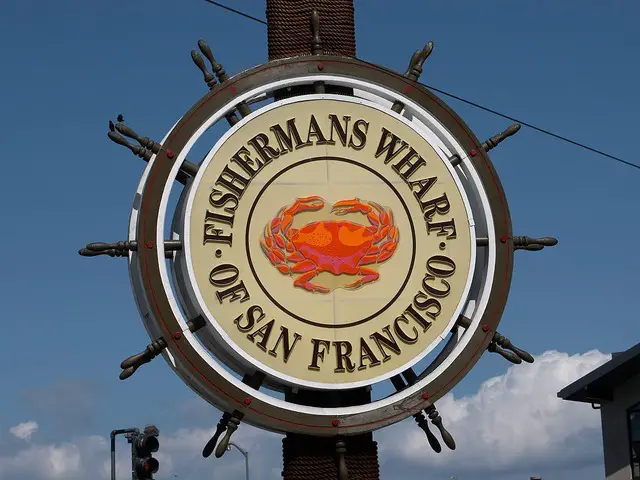 Look before you book a hotel
As I've mentioned, San Francisco is one of the most expensive cities in the world. So yeah, hotels within the city are typically pretty expensive, climbing to $150-$200 a night. But, doing a little research before you go can keep some jingle in your piggy bank and help you avoid staying in a dump.
Check out the different neighborhoods and local attractions around the hotel you're interested in. If you stay somewhere in the same neighborhood you'll be spending most of your time, you can justify spending more for a room by saving on transportation.
Pick one meal a day to splurge on
One of my favorite parts about travelling is trying new foods, and San Fran is one of the most gastronomically pleasing cities I've visited. One stroll through Chinatown and a plate of sesame chicken was all it took to make my stomach fall in love with the city as much as my heart already had. But, eating out can get expensive.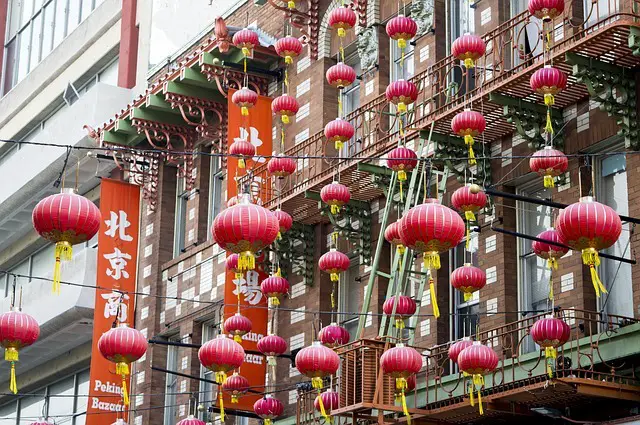 If you aren't able to grocery shop and make some meals wherever you're staying, I'd recommend choosing one meal each day to splurge on, and save on the others. A lot of people tend to save for nicer dinners, but there are tons of great lunch and breakfast (and brunch!) places in the city, so pick a different meal each day to go a little fancy for!
And depending on when you're travelling, you may even get to participate in San Francisco Restaurant Week, which is definitely worth splurging on.
Don't bother with an international phone plan
If you're not local to the United States, then chances are you won't be able to use your cell phone without racking up some serious international charges. And no one wants to come home to a giant phone bill.
Use a local SIM for your phone, and you can possibly save hundreds of dollars — and you won't be tied down to wifi in order to send messages and make calls. Just unlock your phone, pop in a SIM card from a local convenience store, and you're all set!
Save on in-town transportation
Walking the city is the best way to familiarize yourself with it, but San Francisco makes that a little more difficult. With all the hills, your calves will be screaming by lunch, and you'll be begging to hop on a cable car to get around the rest of the day.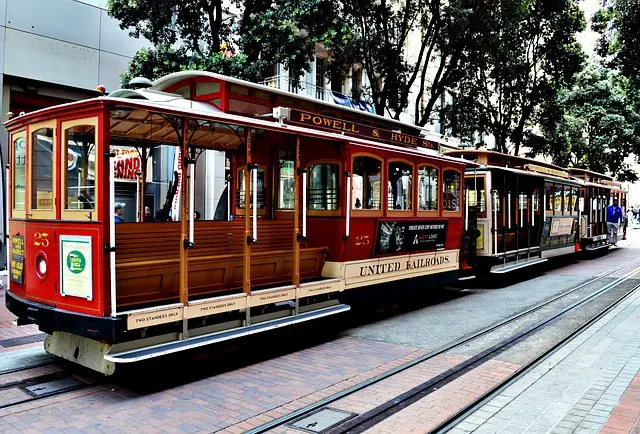 Taking public transportation is the easiest way to get around, and typically cheaper than taking a taxi everywhere, but even those cable car rides can add up quickly. Luckily, the city provides multi-day visitor passes for tourists on municipal transportation. A single ride ticket could cost you $7, but a seven-day pass is only $35.
You don't have to be a millionaire to travel the world, even if your destination is a little on the pricey side. Just do some research before you go and make smart choices during your trip, and you can make the most of any vacation on a budget!
This page contains affiliate links for which we may receive financial compensation when a purchase has been made through one of our affiliate partners.
I've been travelling around the world since my mum farewelled me in a teary goodbye and I haven't looked back since. 3 continents, 16 countries, and 38 cities later and I'm here to share my adventures.