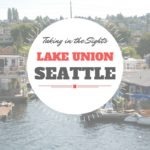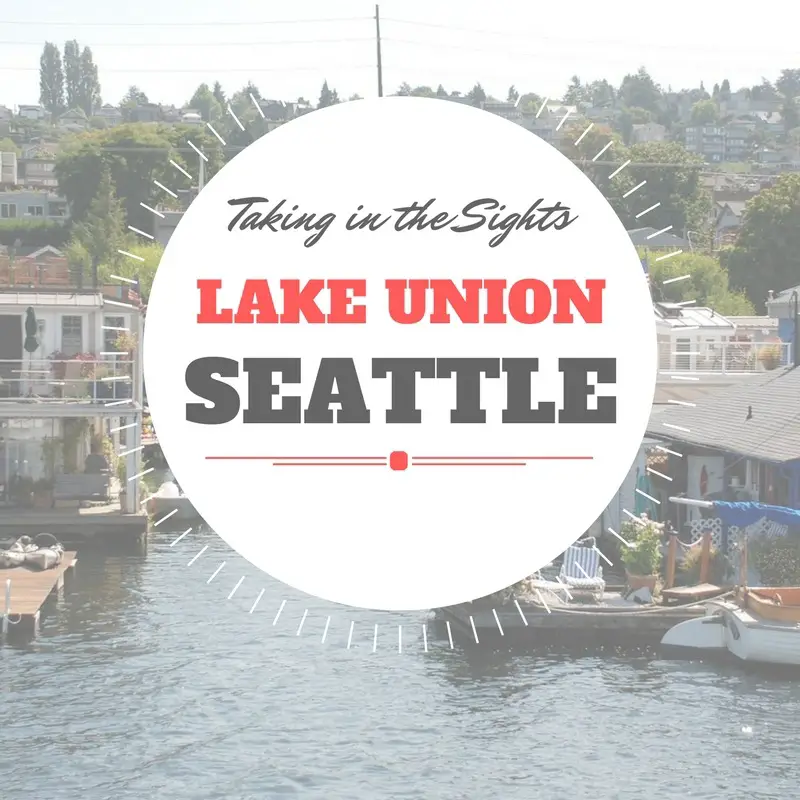 Taking In the Sights at Seattle's Lake Union
Last updated on November 7th, 2022 at 10:30 am
Your cruise ship docks and you're ready to disembark from one of Seattle's cruise piers for some offshore fun. Grab your sunnies – Seattle enjoys more sunny days than Juneau, Alaska or Hilo, Hawaii – and get ready to play.
Just three miles and fifteen minutes from Seattle's Cruise Ship Terminal, Lake Union beckons. The quick cab ride is just the beginning of your adventure inside Seattle. And just why would you want to leave the water to go see more it?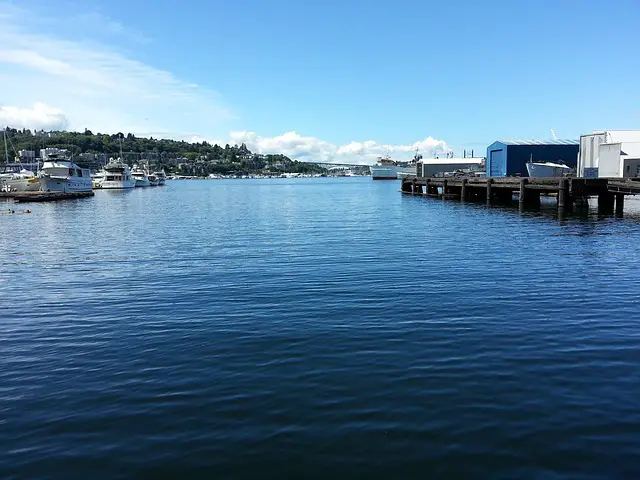 Lake Union is the nearly 600-acre Mecca of Seattle, where residents and tourists alike come for fun.
Once the exclusive domain of shipyard and logging companies, Lake Union boasts a lively and upbeat vibe for a variety of businesses, including tech giants like Amazon, Facebook, and Zillow. Residences line the east and west shores, but it's the hip South Lake Shore that will keep you occupied and entertained.
Charm on the water
Unless you've been to Amsterdam, the bohemian houseboats and floating homes on Lake Union may be like nothing you've ever seen – except for in Sleepless in Seattle. There are more floating homes here than anywhere else in the United States, and hopeful residents jockey for positions on the waterfront.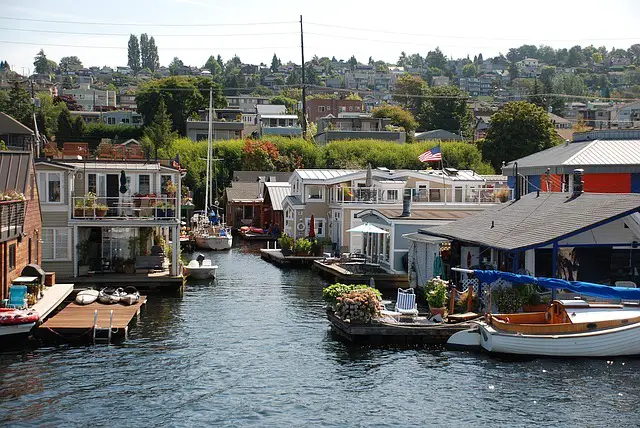 This aquatic settlement had its early roots in the logging camps around Seattle, and then others discovered the allure of living on the water. The original homes were inexpensive solutions to a housing shortage, and even college students in the 1930 and 40s could easily afford to live in a floating home.
Now living on the water is a trendy lifestyle choice, with some of the homes costing millions of dollars. Even smaller homes can cost $800 per square foot or more, but they are hardly snooty. This is a community that comes together to help each other, especially when storms roll through. The best way to see the collage of unique homes dotting the waterline is by boat or kayak.
Lake Union is the hub of energy in Seattle.
A 90 minute narrated boat tour with Argosy Cruise Lines will place you in the center of everything happening on Lake Union as you cruise among planes, paddlers and other boaters. For an even more personal tour, check with the Houseboats of Seattle for their next Open House; you may be one of the lucky ones who get to walk the docks and visit with the residents.
Up into the air
Tour the lake and Seattle by air.
Even if you're not a fan of flying, taking off and landing in a seaplane is a surprisingly relaxing experience. Pilots will tell you that it has something to do with the water.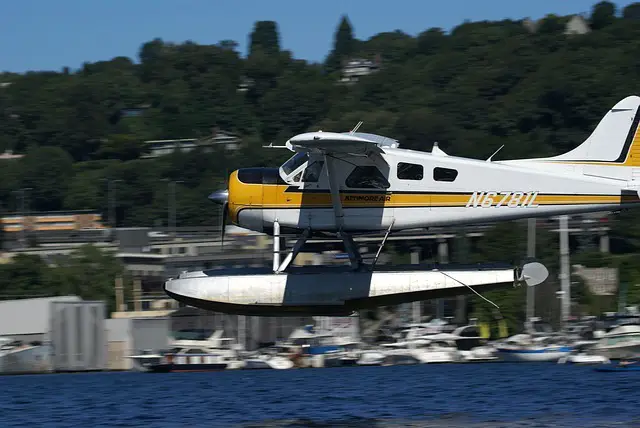 Take a float plane tour with Kenmore Air, and you'll see a bird's eye view of Seattle from your window seat in a de Havilland Otter or Beaver. From your vantage point, you'll glimpse the University of Washington and professional sports stadium Safeco Field, home of the Seattle Seahawks. You'll be flanked on one side by the Seattle skyline and Mt. Rainier off in the distance.
The tour includes narrated audio of the trip; go ahead and listen to it. The sound of the engine prevents you from be able to chat with the pilots, and often, each other.
In your own hands
During the warmer myths, you can combine your love of exploration with a little exercise by renting a kayak or paddleboard to take your on tour of Lake Union. It's one of the best ways to enjoy the lake.
Several outfitters are available to serve your needs. Northwest Outdoor Center – Paddle Seattle offers sunset tours, full moon tours or stand-up paddle board tours.
Art and culture live here
If you'll be in Seattle in early July, you may want to make it a point to get to the Wooden Boat Festival held on Lake Union. The city holds its annual firework display here, too.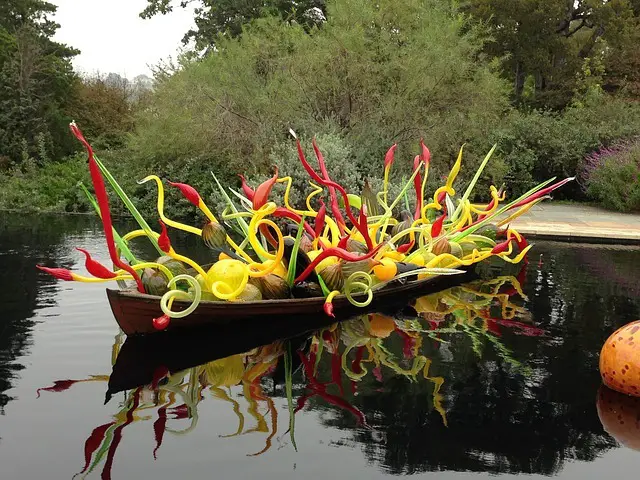 On the north shore of Lake Union sits the Chihuly Studio, where glass artist Dale Chihuly creates his masterpieces. You won't be able to tour his studio, but you can take pictures from the water. Instead, on your way back to your ship, stop by the Chihuly Garden and Glass to see exotic hand-blown glass sculptures in vibrant colors, many of which are inspired by Pacific marine life. Yes, they will ship your purchases for you.
You'll be back aboard your own ship in record time, with plenty of memories of Lake Union.
This page contains affiliate links for which we may receive financial compensation when a purchase has been made through one of our affiliate partners.
Debi Christensen is a freelance writer from Texas whose heart lies in two places: the Lone Star State and the Pacific Northwest. She divides her time between writing, traveling and sharing her experiences with others, but her ultimate dream is to own and fly her own seaplane, a DHC-2 Beaver with a round engine.