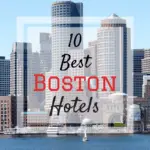 The 10 Best Boston Hotels
Last updated on August 24th, 2022 at 06:01 pm
If you're looking to stay in and around the Boston area, whether you're travelling alone, as a couple, with friends or family, for business or for leisure, you're going to need a hotel that suits you, giving you everything you need to make the most of your trip.
To give you a helping hand in making this difficult choice, here are ten of the best hotels that are just waiting to be discovered in the Boston area!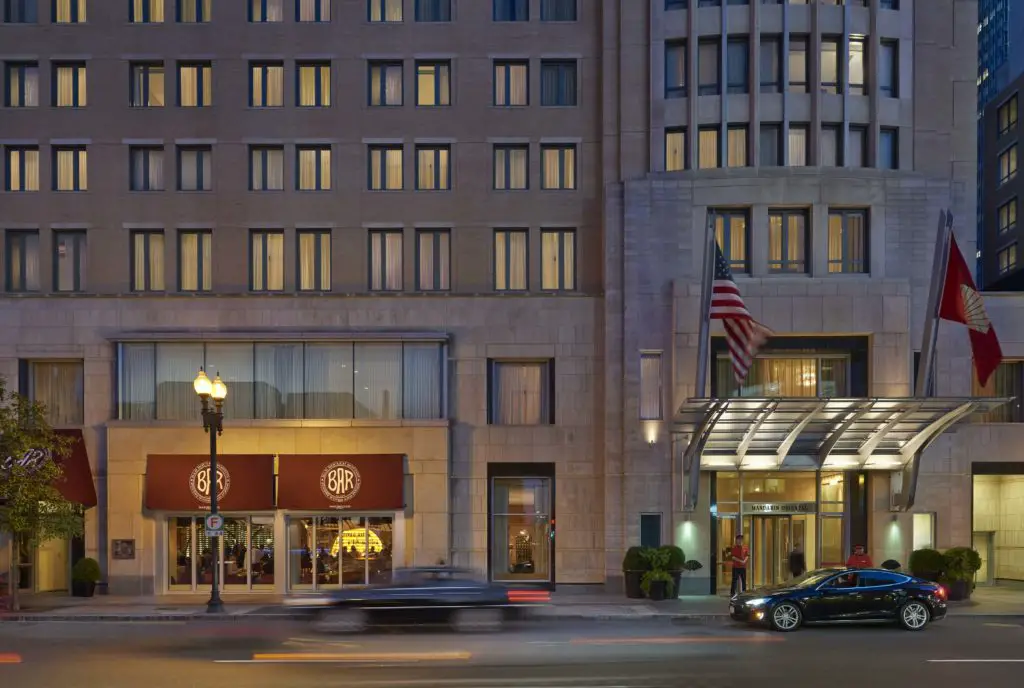 Easily one of the most highly rated hotels in the Boston area, you can find this hotel nestled in the heart of Back Bay. The hotel is famous for its outstanding and superior service, its extensive range of fine dining options and there's even a luxurious spa for you to enjoy.
The hotel is only a stone's throw from the iconic Prudential Center and guarantees to make your trip to Boston a first-class experience.
It's also one of the most highly rated hotels in the Boston area, according to the Telegraph that have awarded is a 9/10 rating, rating it highly on its excellent location and outstanding services.
Click here for more information on the Mandarin Oriental.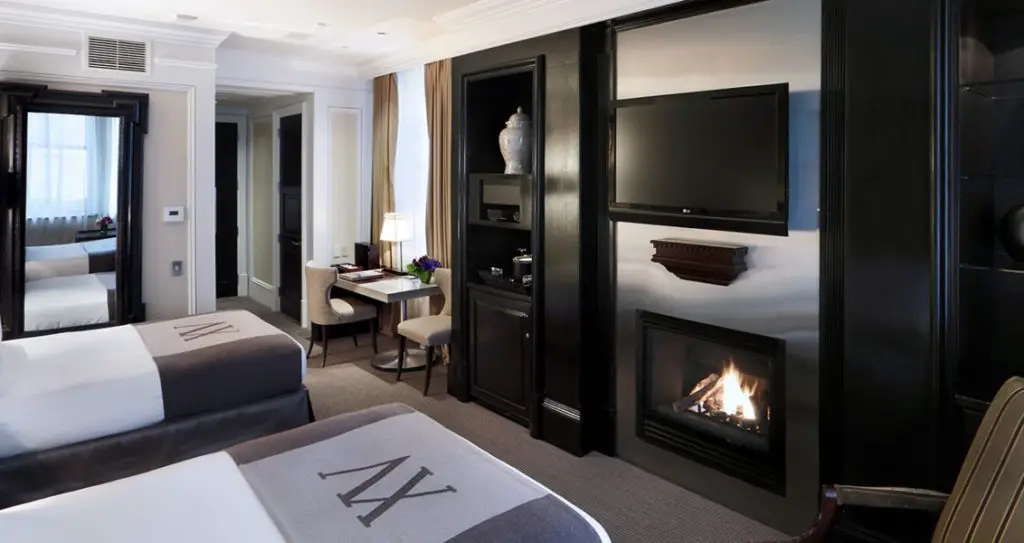 Located in the bustling heart of Boston's city centre, XV Beacon is within walking distance of some of Boston's leading tourist attractions, including an extremely popular building that dates all the way back to 1903.
Whether you're travelling for business or leisure, XV Beacon is sure to give you everything you need and more. Each room is designed with its own luxurious style and fast, friendly service, making this one of the most comfortable stays you'll find.
Learn more about the XV Beacon here!

Priding itself on being one of three of the main and most popular landmarks in the Copley Square district, the Fairmont Copley Plaza dates all the way back to 1912 and promises to add a touch of luxury to your Boston adventure.
Less than a minute's walk away, you'll find the impressive Trinity Church and iconic Boston Public Library, securing this hotel's place as one of the most conveniently-located hotels in the city.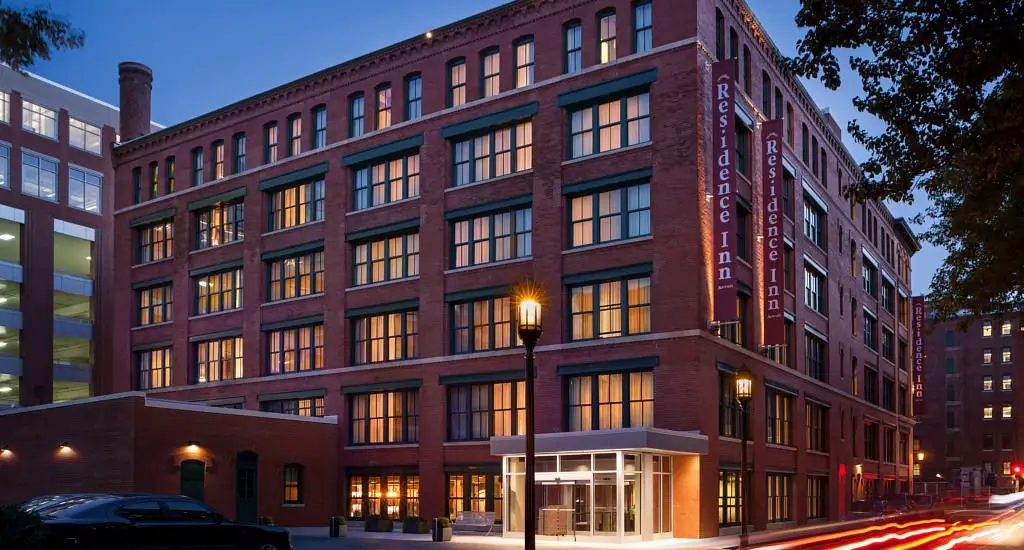 This outstanding hotel is actually a converted factory that dates all the way back to 1901, making it more than a century old. On the first approach, the exterior has retained its exposed brick, beam and tile aesthetics while the interior contains an extensive number of rooms, from expansive studios to simple one-bed suites.
This inn is renowned for being great value for money and is located in a prime location, only a stone's throw from the transport stops and many of the best tourist attractions in the area.
The Reviewal team recently went to stay at this luxurious accommodation, stating that 'it was one of the best hotels we've ever had the pleasure to stay in' and 'we'll definitely be staying there again soon!'.
Get more information about the Residence Inn Boston Downtown Seaport!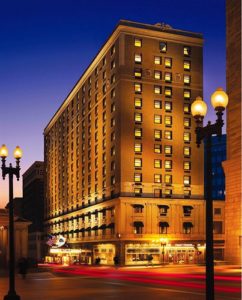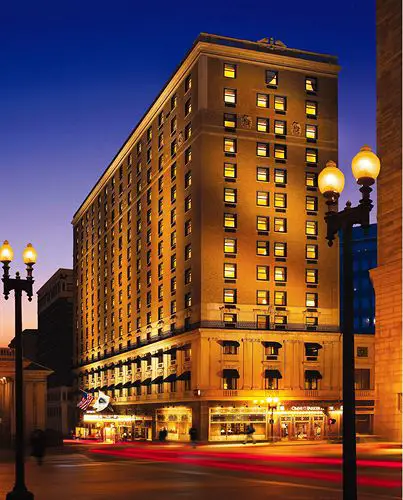 Easily one of the oldest hotels and buildings in the city, having been in operating and serving the public since 1855, Omni Parker House is actually the longest operating hotel in the whole of America, and these decades of experience are extremely clear.
Suitable for both business and leisure travellers, this hotel is conveniently located just a 15-minute drive from the Logan Airport and can be found just on the outskirts of the significant Beacon Hill, right along the side of the must-do Freedom Trail.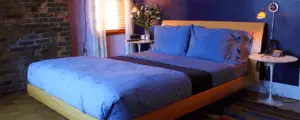 One of the more stylish accommodations in the Boston area, Encore B&B pride themselves on their outstanding service that makes you feel at home. Each and every room is designed to be as comfortable and as home-like as possible, and there's even a fantastic breakfast option that's guaranteed to start your day in the right way.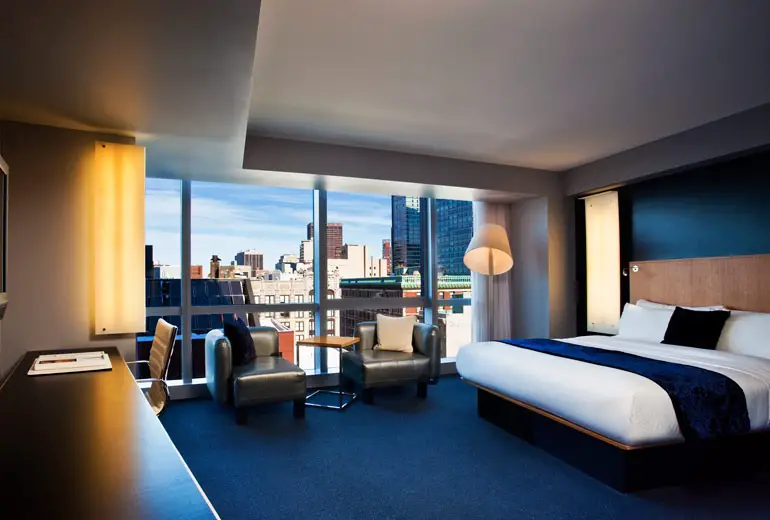 In a city steeped in history, W Boston provides the modern edge that many travellers nowadays yearn for. Located in the heart of the beautiful Theatre District, W Boston is the base camp to stay if you're interested in sampling the city's impressive nightlife and culture.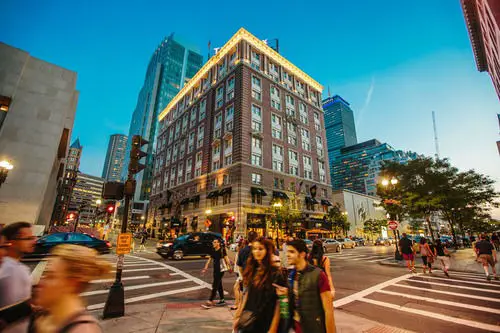 Built in 1900, Lenox provides its guests with an unparalleled experience that's overflowing with both luxury and comfort. Nestled on the outskirts of Back Bay, the Lenox Hotel is right where the all the action is yet quiet enough to remain undisturbed from the bustle of city life.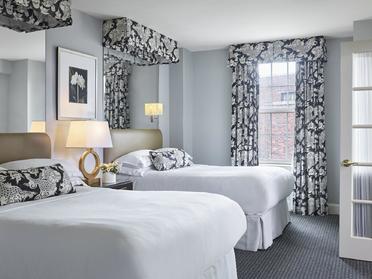 Whether you're travelling alone, in a couple or as a family, The Eliot Hotel is a premier boutique suite hotel offering personalized service and award-winning fine dining. Its Back Bay location near to the main attractions of the city puts it at the top of many holidaymaker's lists. 
This historic European-style hotel is the second most popular in Boston, according to TripAdvisor and rated an incredible 4.5 star where customers note its fantastic location, exceptional staff and updated old-world charm.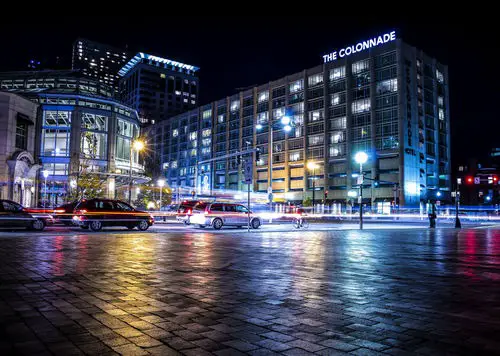 If you're on the outlook for an independent hotel that oozes class and character, this could be the one for you. Located not far from the city's main attractions and draws, the Colonnade Hotel has something special about it. Maybe it's the rooftop pool; maybe it's the fine dining options. Whatever it is, this is a hotel that always leaves people wanting more.
This page contains affiliate links for which we may receive financial compensation when a purchase has been made through one of our affiliate partners.
Rachel Summers is a freelance writer whose passion is helping students get the most out of their learning journey. She started out as a writer and journalist in the newspaper industry, before breaking out to go freelance and follow her own passions. Her writing is designed to help you get the most out of college.