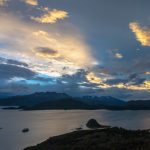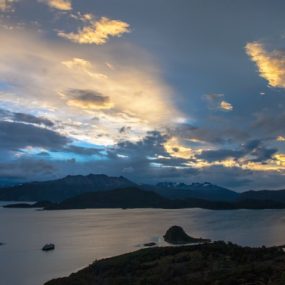 The Bereavement Cruise
Last updated on August 24th, 2022 at 06:52 pm
Who would think that combining a cruise with a grief conference would make sense? There are theme cruises for many common interests including, Musical Groups-Christian, Blues & Classical Music, Life Style Theme Cruises, Comedy and Entertainment and Crafting Theme Cruises, Dance Themes, Fitness Themes, just about any theme you can think of. So, why not a Bereavement Cruise? You would be surprised to know that most people who find the Bereavement Cruise on line, have done so because they looked up, "Bereavement or Grief Cruise". I would imagine that there is a whole subset and groups of people, who love to cruise who have also experienced the loss of a loved one! This is one of the reasons why combining a cruise with a grief conference makes sense. The Bereavement Cruise is the only theme cruise created specifically for grieving families.
In 2015 I founded Journeys of Hope Healing and Health and opened a travel agency. I had been a travel agent back in the 90's. I opened the agency for the sole purpose of creating the first official Bereavement Cruise. By that time, I had been working in funeral service and with grieving families for over 25 years. I had a good idea of what people needed when they grieve. Journeys of Hope Healing and Health's mission was to create conferences and events that provide support and programming for families who are grieving the death of a loved one, no matter how much time had passed since the loss. Shortly after the travel agency was opened and Journeys of Hope Healing and Health was established, I partnered with Mitch Carmody who graciously agreed to help develop and present a series of seminars and activities available for guests to participate in during the cruise. Mitch created the seminars at sea program modeled after his foundational philosophy about proactive living and proactive grieving. Mitch and I had both experienced the loss of a child. Combined, we have over 60 years' experience working with grieving families. Both of our extensive work in the bereavement world is our life's' work and our children's legacy.

The concept of a Bereavement Cruise had probably been thought of, but nobody actually created one. When you think about it, the idea of a cruise ship is a good option to coordinate a Grief Conference on. After all, the overnight accommodations are included along with all the meals, entertainment and activities, sunrises and sunsets over the sea and beautiful ports of call. The Bereavement Cruise brings grieving families together to experience transformational healing among other bereaved families on a beautiful ship, sailing on the healing waters of the ocean. It is a unique opportunity to experience joy and grief with other participants who are or have been on a journey of grief.
The first official Bereavement Cruise sailed on September 16, 2016. It was a three night sailing out of Port Canaveral Florida. Many people who joined us on that first cruise said that the cruise was not long enough. With the success of the first cruise, the second bereavement cruise was set to sail February 2017. The second Bereavement cruise was a five night sailing out of Tampa Florida. By this time, I had partnered with Glen Lord, a bereaved father as well as the founder and owner of The Grief Tool Box and The International Grief Institute. Glen and I officially formed Journeys of Hope Healing and Health, LLC. Together, we enhanced and created a new version of the Seminars at Sea Program, still headed up by Mitch Carmody. Guests who joined the group for the 2017 cruise along with repeat guests all agreed that they wanted a seven-night sailing. So, the third bereavement cruise was set to sail March 3, 2019. By the time the third cruise sailed, with the instrumental efforts of Glen, Journeys of Hope Healing and Health partnered with 16 of the top grief support specialists from across the world. The seminars at sea program grew to a seven-day sailing, three days of seminars, many small group sessions, a night of remembrance and a walk to remember, art projects, a few burials at sea and so much more. With 77 guests, the largest group yet, the 2019 Bereavement Cruise was a phenomenal success.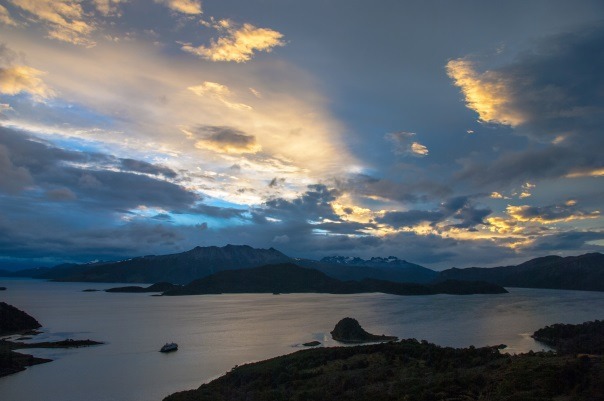 I want to share a summary of the 2019 Bereavement Cruise. During the seven-night sailing, on Royal Caribbean's beautiful Oasis of the Seas, guests experienced a variety of workshops, small support group sessions and group activities, including arts and crafts, interactive healing modalities, comradery among the group and all of the amenities that a five-star ship has to offer! One night was dedicated to a remembrance ceremony and walk to remember-top deck under the stars with a ceremonial burial at sea. We had four families who actually buried their loved one's cremains during a private ceremony, with the support and presence of the ship's staff. The four families received a certificate, including the captain's signature and the exact coordinates where the disbursement took place. By the end of the cruise, last thoughts and lots of hugs and tears were shared-it was a bid farewell, for now. The guests went home with a "tool box" of coping skills that can help them to continue their grief journey with knowledge that they otherwise did not have and/or confirmation and validation that their own unique experience of grief is "normal"! The most special thing they went home with is a new friend or friends, who are or have been where they are on a grief journey and a lifelong friendship was formed!
All of the kind words and comments shared by past guests include- wonderful, grateful, thankful, sincere, awesome, beautiful, spectacular, terrific, outstanding, impressive, marvelous, special, great, fabulous, brilliant, amazing, incredible, magnificent, healing, helpful, life changing-all serve to touch upon what the Bereavement Cruise is! As one special guest shared, "Thanks for such a lovely event that resulted in a lot of healing, great teaching, so much compassion. Overall one of the greatest and most helpful seven days I have ever had in my entire life." This dear woman is 83 years old and just lost her beloved husband last November! Another guest shared, "This week is the first week that I have felt peace in seven years."
I think these testimonials, which are only two of many, speak volumes about how special this cruise is! It certainly does help people in a way that one would never expect! I have often said, "I can't accurately describe what the Bereavement Cruise is. You have to experience it to truly know what it is about!". The next Bereavement Cruise is set to sail, April 19-26, 2020. You can visit: www.j3hhh.com for all the details. We look forward to welcoming all on board Royal Caribbean's Harmony of the Seas sailing, once again, out of Port Canaveral, Florida.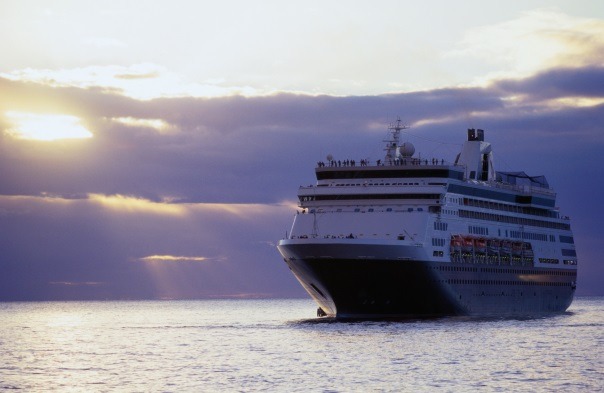 This page contains affiliate links for which we may receive financial compensation when a purchase has been made through one of our affiliate partners.