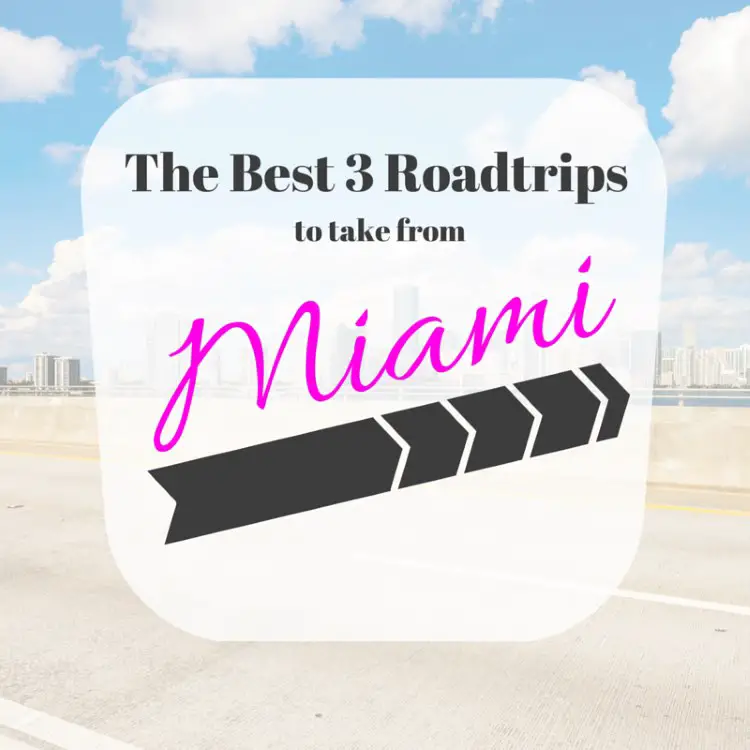 The Best Three Road Trips to Take from Miami
Last updated on July 21st, 2018 at 10:40 am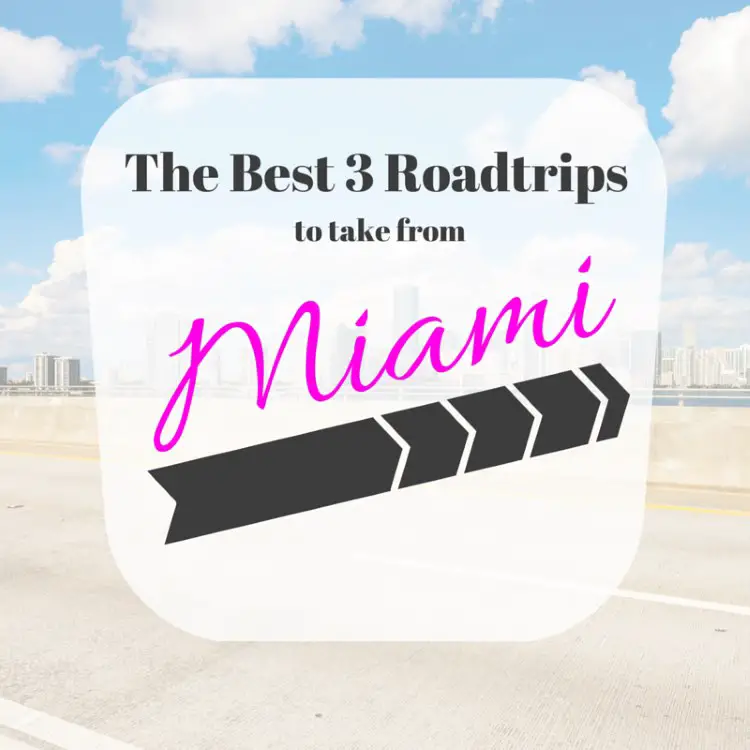 One of the best parts about living in Miami is the city's proximity via boat and plane to other countries.
One of the tougher parts about living in Miami is that the city is trapped at the southern tip of a looong state, so we are not privy to the interstate road trips familiar to people who live in other states.
That said, Florida has some incredible destinations that are within a few hours from us via car. Today we're taking you on our favorite three road trips from Miami. Don't forget to bring your GPS, your favorite playlist, and your sense of adventure!
Northward Bound: Indialantic, Florida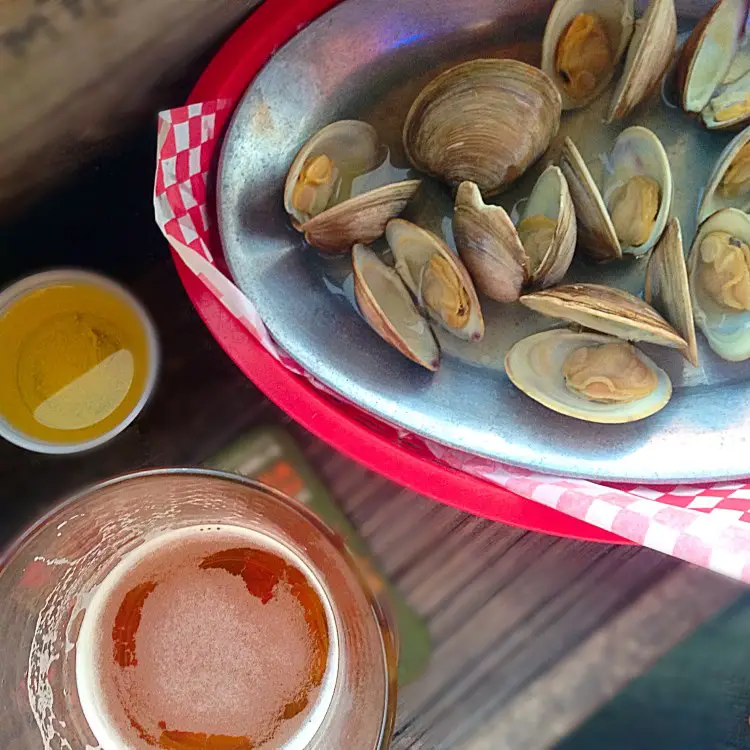 Only three hours north of Miami, the Town of Indialantic is the perfect place for a weekend seaside escape. The beaches are less crowded and more family-friendly than the beaches in Miami. Plus, everything (read, food, drinks, and hotels) is much more affordable.
We love to stop by The Blueberry Muffin, a local diner with amazing blueberry muffins, for breakfast.  At sunset, there is no better place to enjoy a cocktail and beach views than the second floor of biker bar Lou's Blues.
And, if you're looking for more late night music and fun, Bunky's Monkey Bar is open until 2 a.m. and has daily specials.
Pro tip: If you are flexible on dates and/or accomodations, check different websites for great deals on oceanfront hotels. During past visits we have had enjoyable stays at both the Crowne Plaza Melbourne and the Radisson Suite Hotel for under $100 a night.
Southward Bound: Key Largo, Florida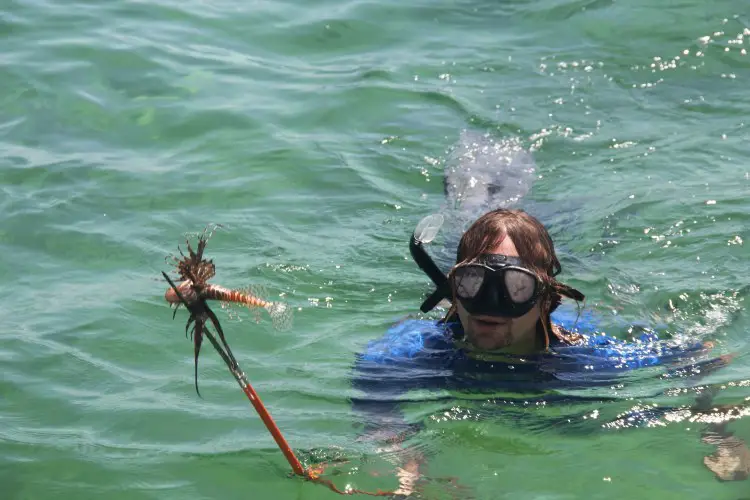 To the untrained eye, Key Largo looks like the type of place you pass by on the way to Key West and the Lower Keys. To Miami-ans, it is the perfect road trip because it is close by but sufficiently removed from the hustle and bustle of city life.
If you enjoy snorkeling or scuba diving, there are plenty of local outlets from which to rent gear or book a trip. Crowd favorite snorkeling and diving spots include the Christ of the Abyss and shallow water reefs of John Pennekamp State Park. After you work up an appetite, stop by Mrs. Macs Kitchen for a superfishwich and homemade key lime pie.
Pro tip: Instead of taking US-1 from the Turnpike, bring $1 in cash so you can take the less urbanized and less crowded Card Sound Road. Make the time to stop just before the tollbooth at Alabama Jacks or just before the road reconnects with US-1 at Shipwreck's Bar and Grill for fresh seafood, a cold beer, and some quality Florida Keys people watching.
Westward Bound: Everglades City, Florida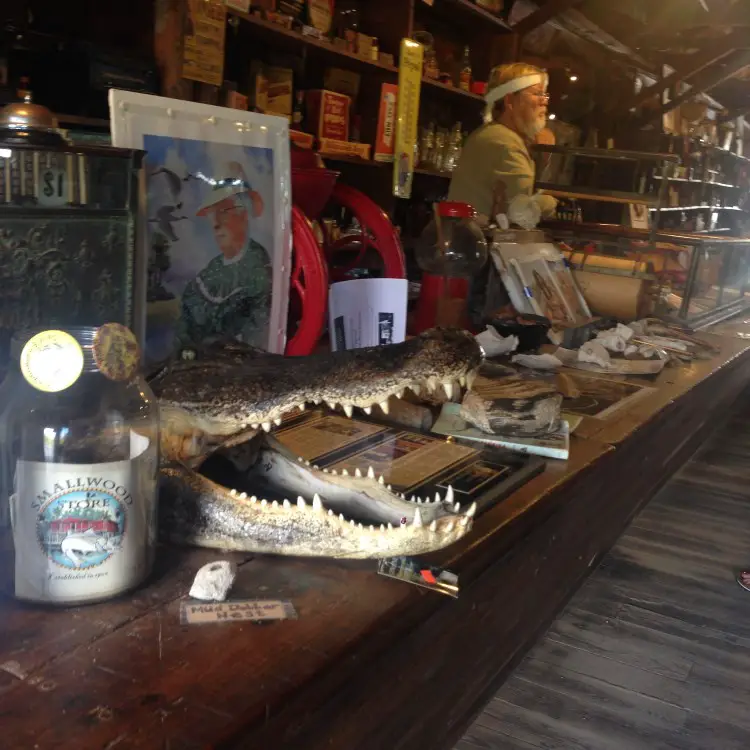 Everglades City is located on the southwest end of Florida around Chokoloskee Bay in an area with a rich Native American history. Because of its remote location and its mature mangrove coverage, it also has a history of drug smuggling and crime involving its small resident population.
Nowadays, Everglades City is a quiet place ideal for outdoor explorers because of its proximity to Everglades National Park and the 10,000 Islands. To capture the city's unique history and charm, visit the Historic Smallwood Store – there is a $5 entry fee – or at Camellia Street Grill, a delicious waterfront eatery.
Pro tip: For a more personalized wilderness experience, book a kayaking trip with top Trip Advisor ranked Shurr Adventures, which offers naturalist-guided kayaking trips for groups of one to six people.
This page contains affiliate links for which we may receive financial compensation when a purchase has been made through one of our affiliate partners.
Margarita Wells was born in Mexico City, Mexico and relocated to South Florida at the age of 12. Since then, she has lived all over the Southeast Florida coast from Delray Beach to South Miami and everything in between. She finally settled in Miami after attending college at the University of Miami and there is no place she would rather be. Margarita has always had a passion for writing. In 2012, she channeled her love for Miami and for writing to start a blog about Miami life called ThankYouMiami.com. She is also a freelance writer for publications such as Localeur, Société Perrier and the Greater Miami Convention and Visitor's Bureau. Margarita spends most of her free time enjoying and writing about the best of what Miami has to offer, including the fashion, food, the arts, and our local natural resources. Through her writing, she hopes to inspire others to live for the moment and celebrate the wonderful things our city has to offer.