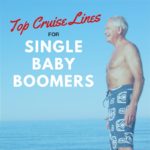 Top Cruise Lines for Single Baby Boomers
Last updated on November 12th, 2021 at 06:43 pm
As baby boomers head for retirement, they aren't slowing down. In fact, the 78 million Americans that fall into the baby boomer category have redefined retirement. These are folks that are going to rock concerts, sky diving and traveling the world in their illustrious golden years. In addition to their energetic lifestyle, baby boomers are fearless and demand to live on their terms.
Using the most recent census data, 20 percent of adults have never married. In April 2017, the New York Post announced that baby boomers are "over marriage". With a desire to stay single, this generation still wants to cut loose and party. That means the number of solo travelers will continue to climb.
Cruising is a favorite pastime for many Americans. Family vacations, girls' weekend, and the solo cruiser. People of all ages love a vacation that includes food, sun, and an endless array of activities all while surrounded by a picturesque landscape.
Keeping in mind that most cruises include buffets, specialty restaurants, spa treatments, bars, casinos, and first-class fitness centers. Finding the cruise line that meets your expectations can be more difficult that managing your online dating profile.
Norwegian Cruise Lines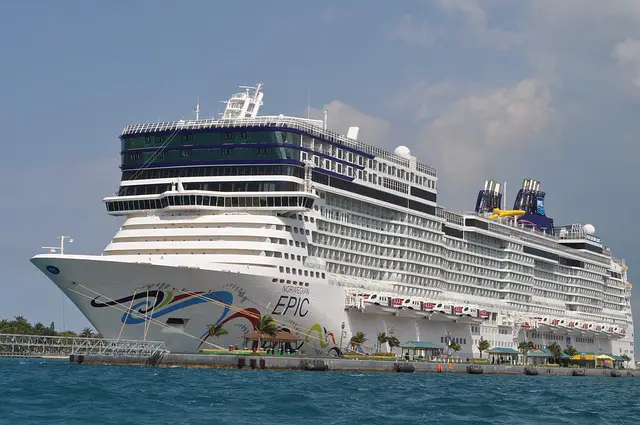 Norwegian Cruise Lines (NCL) is trying to attract the single baby boomer generation by welcoming solo cruisers with their new Studio Staterooms. In fact, Norwegian Cruise Lines has been voted Porthole Magazine's best cruise line for solo travelers for the last 5 years. Their new Studio Staterooms cost half the typical double occupancy rate. Which equates to more travel time for dollars spent.
The Studio Staterooms offered by Norwegian Cruise Lines do not skimp on luxury and measure about 100 square feet, perfect for the solo traveler. The Studio features a full-size bed, separate bath area and has a television, hair dryer and safe.
Norwegian Cruise Lines offers more by providing a private Studio Lounge that is shared only by Studio guests and access requires a keycard. The Studio Lounge provides a big screen television as well as refreshments, and snacks. The Studio Lounge is one of several places you can meet fellow single cruisers or find a quiet spot to read a book.
If that's not enough to entice the solo baby boomer, Norwegian also offers a discounted cruise fare for select sailings. Cruisers can get a regular stateroom at a reduced price. All these discounts and Norwegian still offers dozens of bars, adult only lounges, multiple restaurants, Broadway entertainment and plethora of shore excursions.
Royal Caribbean Cruise Lines
Cruisers 55 and over may qualify for the senior discount. But solo travelers should expect to pay 200% for their cruise since all rooms rates are based on double occupancy. Royal Caribbean made the list of top cruise lines for single baby boomers based on the port of call options and ship amenities.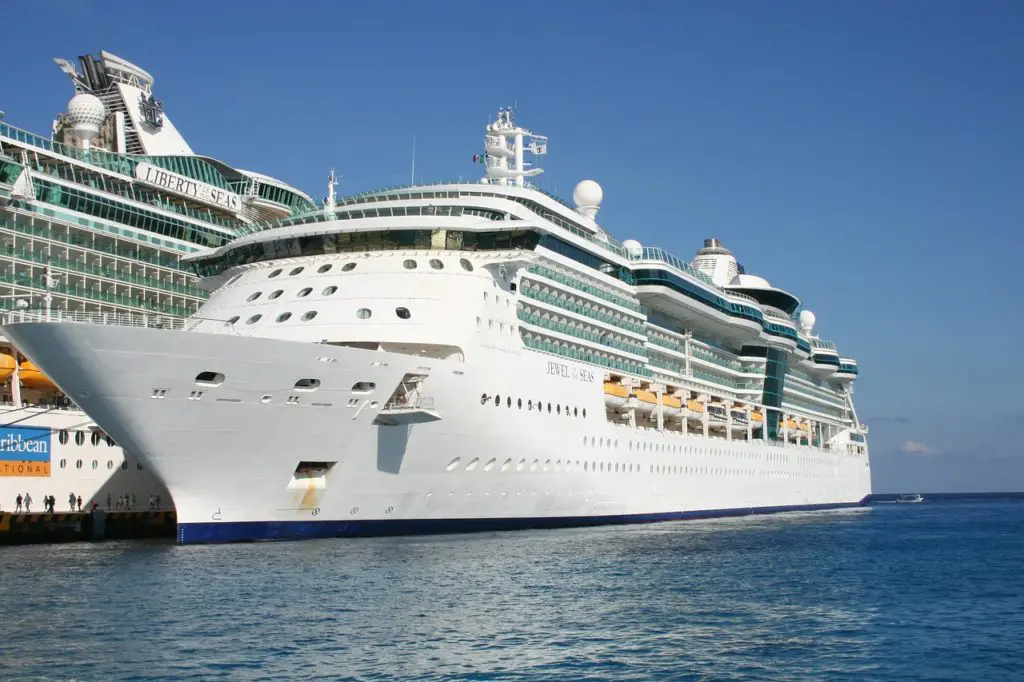 Royal Caribbean Cruise Lines (RCCL) offer plenty of opportunities to meet new friends. Start with dance lessons or the attend the Latin Fiesta where things are sure to get hot. Enroll in a culinary class or try one of the escape rooms. This cruise line has taken notice that baby boomers are not finished learning and they offer classes with enough variety to win our hearts and our travel dollars.
Spend your afternoon in the adults-only solarium, far from the noise and distractions of tiny travelers. In addition to all this adventure, RCCL offers scuba diving certification, on board zip lining and parties into the night.
Carnival Cruise Lines
Carnival Cruise Lines (CCL) offers a senior discount, you'll need to notify them when making your reservation. CCL offers a program they call VIFP, short for Very Important Fun Person. Members of the VIFP can take advantage of members-only fares, specials and more.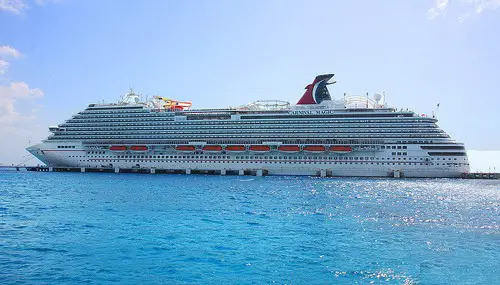 Carnival Cruise Lines also offers the lowest price guarantee and the great vacation guarantee. If you decide within 24 hours of embarking on your trip that a Carnival Cruise is not for you, the Guest Services team will take steps to get you off the ship as quickly as possible.
With all the fun waiting on board the CCL ships, it's doubtful anyone would want to leave early. Carnival Cruises offer art exhibits and art seminars. Alchemy Martini Tasting and mixology competitions. If you're looking for something a little more peaceful then head to the serenity adults-only retreat or stop by the Cloud 9 spa for nearly a dozen different treatment options that are sure to arouse your inner Zen.
You Get What You Put Into It
Whatever you desire from your solo vacation, the top cruise lines for single baby boomers are guaranteed to keep you busy building friendships and making memories as you cruise to the next port of call. No matter the cruise you choose, remember to fill your time with the things you love or explore the unknown. Make sure to have the right travel coverage when going outside the country!
This page contains affiliate links for which we may receive financial compensation when a purchase has been made through one of our affiliate partners.
Lindsay Engle is the Travel Expert at MedicareFAQ, a learning resource center for senior healthcare. Lindsay loves working in the senior healthcare industry. Aside from her job, she has a great passion for animals and loves traveling. In her spare time, she enjoys snuggling on the couch with her pets as well as trying out different cruises with her boyfriend.