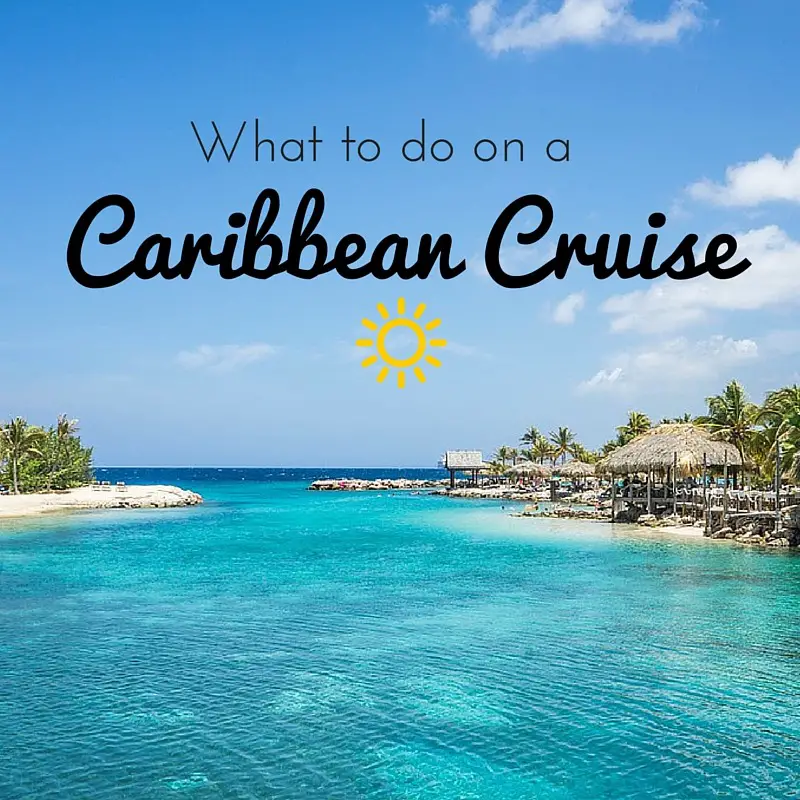 What to do on a Caribbean Cruise
Last updated on August 24th, 2022 at 08:00 pm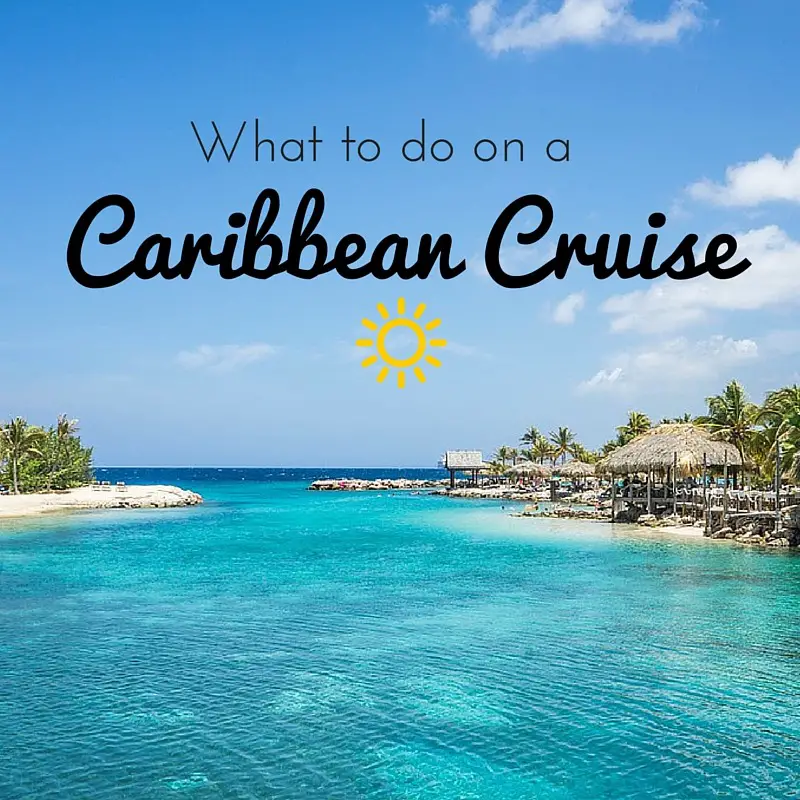 Besides hitting the twenty-four hour buffet, gambling, and sun-bathing on the deck, there are plenty of things to do on a Caribbean cruise.
We're talking on-shore time.
You'll get the chance to dive into tropical locations that feel like they're straight out of a movie.
Ahead of time, you can choose what to do at each stop. But you only have so much time at each stop before the ship departs. It's important to optimize your itinerary so you don't end up floundering at the port.
Of course what you do entirely depends on where you go. Courtesy of VaycayHero, here's a map that highlights some of the top tropical destinations.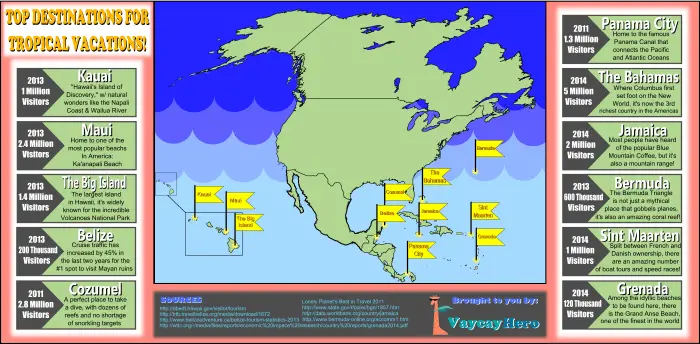 Caribbean destinations occupy seven out of the eleven spots here. It's a matter of narrowing down which destinations you prefer and finding the cruise line that will take you there.
When I went on a Caribbean cruise, at the outset I found it helpful to think about what types of activities I really prefer. Then, I was able to book based on where I could do these activities. Here are five activities I recommend, and where you can get at them.
Exploring Mayan Ruins
On Belize, Cozumel, and Honduras you can book a guided trip to any number of sites. I recommend Belize. There, you don't feel as much like a tourist as you do an explorer. Although cruise traffic has increased by 45%, the number of visitors is not nearly as high as the other ports with Mayan attractions.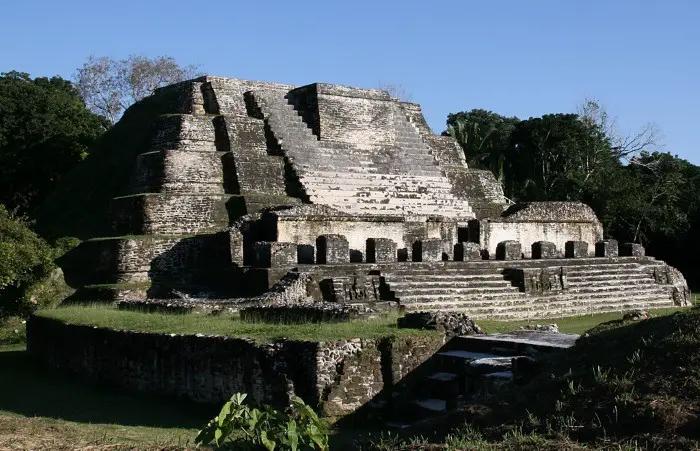 When I visited the ruins at Altun Ha, the tour guide whisked us from Belize City north toward the ruins, telling us about Belize's culture in perfect English the whole way. I was surprised to find out English is Belize's official language—the only Central American country where this is the case.
The Altun Ha ruins were massive, and since the trip wasn't swamped with other tourists my brother and I were able to climb to the top of the Sun God's temple to look out over ancient structures and verdant broadleaf jungle.
Zip-lining Through the Jungle
Zip-lines are thrilling, but you haven't really experienced one until you've done it jungle-style. When I went, we did the Jungle Top Zipline Adventure. Jungle Top is near the port at Roatan, Honduras.
You'll be able to see your cruise ship and the expanse of jungle as you sail through the air, weightless. The staff is extremely helpful, especially if you're extremely nervous. At the end of the 17 line trip, you find yourself on the beach, where they introduce you to some of the animals in the mini-zoo, including an incredibly cute Capuchin monkey.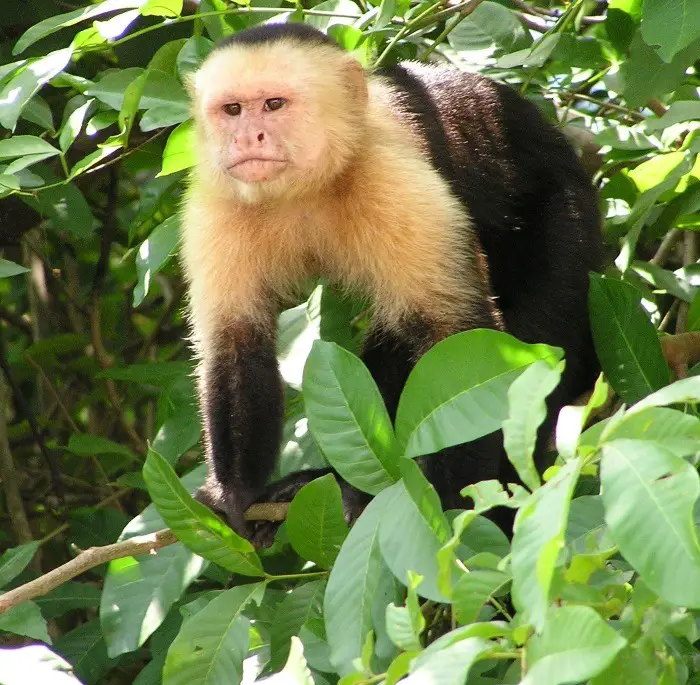 One side-note: right now the there's a travel warning for Honduras because of the high crime. Roatan, however, is separate from the mainland and is considered safer. If you don't want to risk it, Cozumel and Costa Maya both have zip-lines as well.
Swimming With Dolphins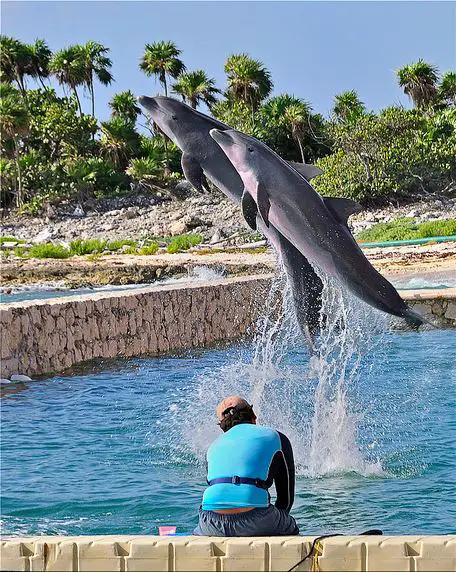 The Dolphin Discovery Costa Maya is well worth it, especially with family and young ones. You can book this through the cruise line. This won't take you far from the port, so you'll have time to explore the city of Mahahual after.
The dolphins are well-trained, to the point where you don't feel there's anything wild about this, but then again to get a wild dolphin swimming experience you'll have to go to a beach and just hope they show up.
The staff at Dolphin Discovery will guide you through a number of activities with the dolphins, including being pushed on a boogie board, which I thought was a blast.
Just feeling the dolphins' smooth skin and sensing their awareness makes this worth the time. There's also a Dolphin Discovery at Cozumel.
If you'd prefer a relaxing beach experience and excellent food, try Maya Chan beach, about 15 minutes out from Mahahual.
This is an all-inclusive resort with floats for the water, bikes, snorkeling gear, food and drink included, you simply book your time through the resort. About as paradisiacal as it gets.
Cozumel snorkel tour
Cozumel is one of the top diving destinations, and the Cozumel H2O snorkeling is a superb excursion.
You have to book this through them, not through the cruise, and be prepared for four hours of reef exploration. From the southern end of the island, at Caleta Harbor, you'll head out on a boat to reefs that aren't quite as frequented, because you're not booking through the cruise ship.
At the first reef, El Cielo, you'll get accustomed to the equipment and check out the starfish in about four feet of turquoise water with soft white sand beneath.
The next stops at Columbia and Palancar include a variety of hard and soft coral, and tons of tropical fish. They also feed you fresh fruit and a soft drink, and provide all the gear. Highly recommended.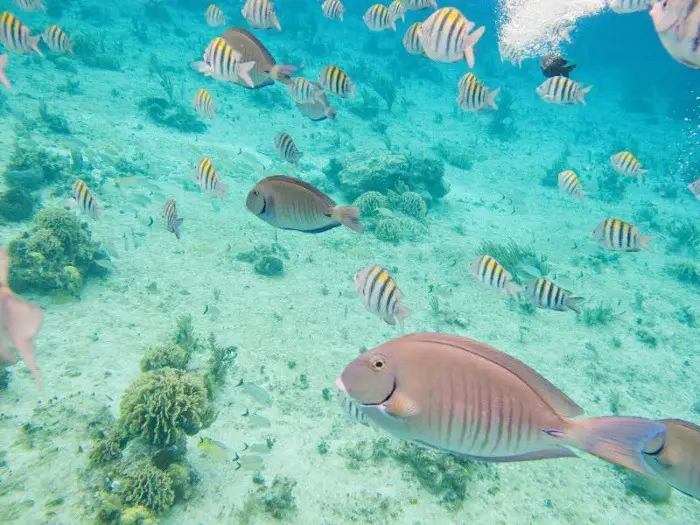 Just relaxing
Finally, I recommend just relaxing as much as you can. For the sole purpose of relaxation—and fun—overall the Maya Chan Beach resort was fantastic. Spend time at the beach in the shade, get a massage, eat some fish tacos—this is the relaxing tropical cruise environment at its best.
This page contains affiliate links for which we may receive financial compensation when a purchase has been made through one of our affiliate partners.
Daniel Matthews is a writer and musician from Boise, Idaho. His first tropical vacation was Hawaii at the age of four, after which he has been to Puerto Vallarta, Mexico, Phuket, Thailand, and a Caribbean cruise. When he's not playing music, writing and traveling, he's thinking about playing music, writing, and traveling. You can find him on Twitter @danielmatthews0.