Do cruise ships have hair dryers in the rooms?
Last updated on October 5th, 2021 at 09:13 pm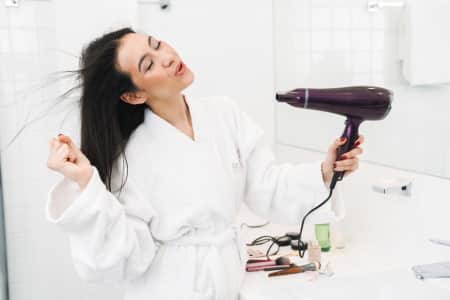 Most cruise ships provide hair dryers in the rooms and are often found in the drawer of the vanity (desk) if you don't see it in the washroom.
They typically aren't found in the washroom of a basic stateroom because there's often only one plug and it's for a low-power item such as an electric razor. 
The hairdryers provided are similar to ones found in a hotel room so many cruisers say they prefer to bring their own. 
This page contains affiliate links for which we may receive financial compensation when a purchase has been made through one of our affiliate partners.