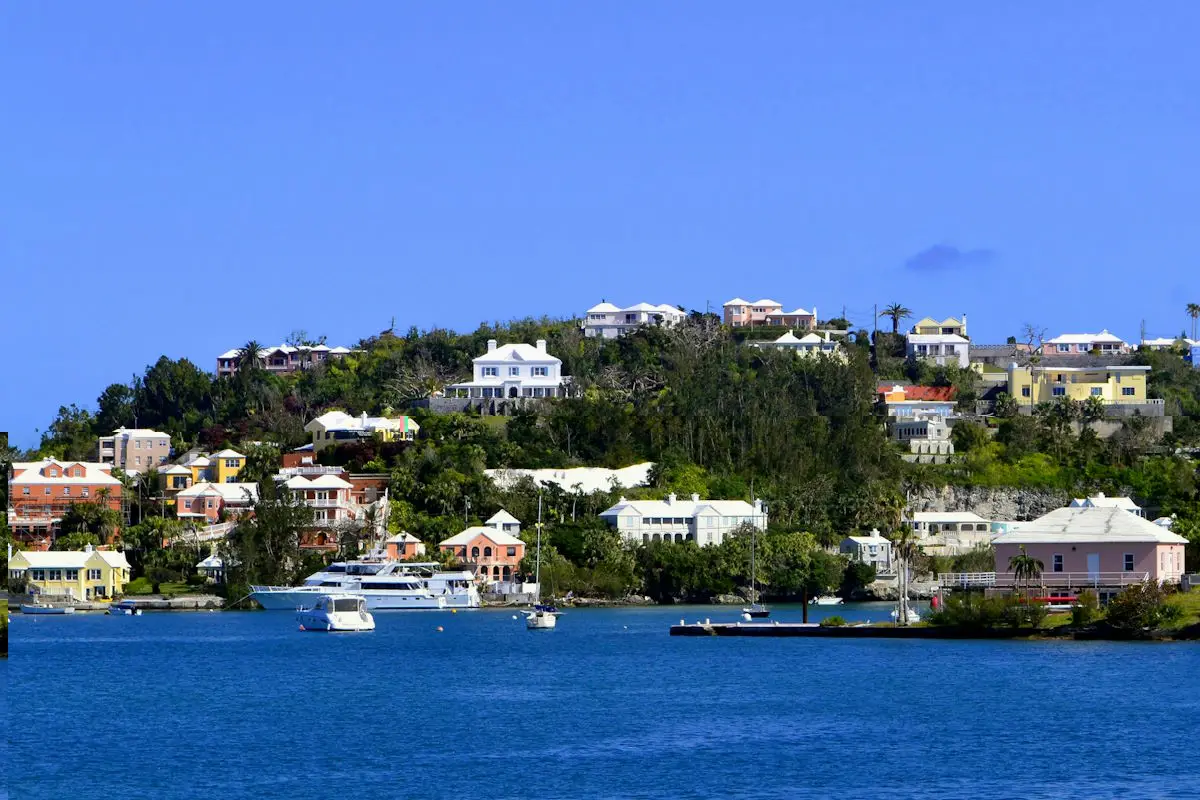 Bermuda is a group of 181 islands with pink sand beaches and clear, cerulean blue waters. Bermuda has numerous wrecks and coral reefs with virtually unlimited visibility, a favorite spot for snorkelers and scuba divers.
St. Georges, located on the Northeast side of the island was the first settlement in Bermuda, dating all the way back to 1612. It includes a church that can claim the top spot for the oldest continually existing Protestant church in the Western Hemisphere.
Warmed by the nearby Gulf Stream and low latitude, Bermuda has an average temperature in the high seventies and low eighties. When you visit Hamilton, the capital city of Bermuda, you will see the many pastel-colored colonial buildings and enjoy an energetic and cosmopolitan vibe.
The shops, restaurants, and museums bustle with energy in this harbor town. Make sure to take time for the Masterworks Museum of Bermuda Art, with over 1,500 works, including those by Georgia O'Keeffe. On Bermuda's west end, the King's Warf is located at the Royal Navy Dockyards.
At one time, this wharf was Britain's largest naval base outside of the U.K. You will be able to see the wonderfully restored buildings, along with warehouses that have been turned into museums and art galleries.
Everything at this dockyard is laid out within walking distance from cruise berths.
At King's Wharf, you will find an entire beach facility, art and craft shops, shopping and boutique stores, and a variety of cuisines, bars, and pubs.