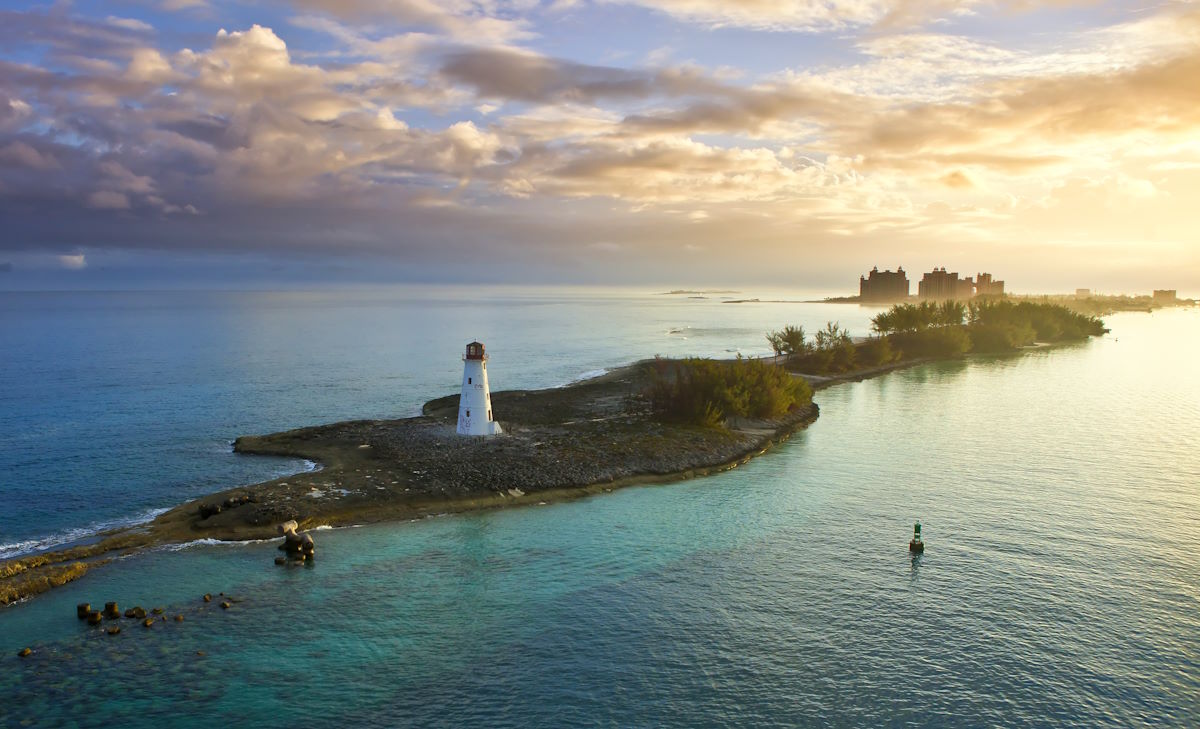 Cruise Ports in the Bahamas
Whenever you say the word "Bahamas," it conjures visions of lush, tropical forests, pristine sand beaches, and turquoise waters. And all of those descriptions are true!
Ranked as one of the best vacation destinations in the world, the islands of the Bahamas (700 in total) have amazing weather and intriguing pirate history.
NASA astronaut Scott Kelly called the Bahamas "the most beautiful place from space."
When you are firmly grounded in the Bahamas, be sure to visit Freeport for the lure of the sun and sand. Duty-free shopping also awaits in Freeport at the Port Lucaya Marketplace.
Several islands in the Bahamas are used exclusively by cruise lines such as Disney's Castaway Cay and Royal Caribbeans' Coco Cay. 
Carnival branded ships including Carnival, Holland America, and Princess visit  Half Moon Cay and Princess Cays.
Many of the various cruise lines stop in Nassau, the capital of the Bahamas, which is home to the very popular Cable Beach. You can also visit the huge aquarium in Nassau, with over 50,000 fish and various marine life. Shopping arcades, water parks, and the largest casino in the Caribbean are also located in Nassau, so you will not run out of things to do.
Before you leave, make sure to partake of the sweet tropical cocktail called the Bahama Mama, consisting of coconut rum, orange juice, pineapple juice, grenadine, and dark rum!