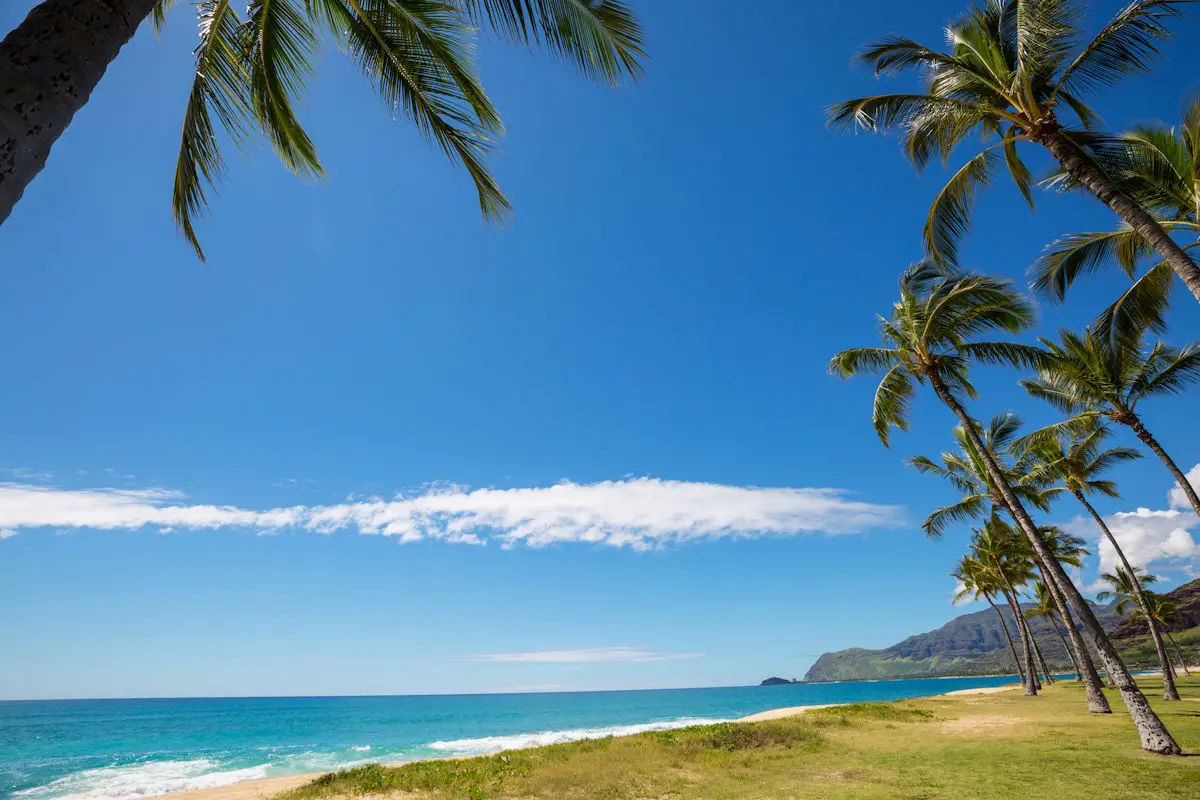 The world's largest island chain, Hawaii, is the only U.S. state wholly made up of islands but only 7 of the 132 volcanic islands are inhabited.
Known for its beautiful beaches, Hawaiian shores are covered in white sand along green, red, pink, and even black sand.
When visiting Hawaii, be sure to go to the capital city Honolulu. You will find historic landmarks, fine dining, and world-class shopping.
The Pali Makani helicopter tour will take you over Mount Olomana, Aloha Tower, Pearl Harbor, and the Arizona Memorial for a bird's eye view.
On the Hawaiian island of Maui, Lahaina is a historic town that has been transformed into a Maui hotspot with dozens of art galleries, unique shops, and restaurants.
While on Maui, you can immerse yourself in Hawaiian culture by taking a hiking tour with local guides at Hike Maui. It would not be a true trip to Hawaii if you did not get a ticket to a seaside Luau to eat, drink and watch the traditional dances of Polynesia.
Located in the southern part of Hawaii, and known as the Big Island, Kilauea is the youngest and most active shield volcano. Its near-constant eruptions from vents on the summit.
Home of Pele, the Hawaiian volcano goddess, Kilauea has been a tourist attraction since the 1840s. The park that houses the volcano provides hiking trails and guided ranger programs to provide you with a truly one-of-a-kind experience!