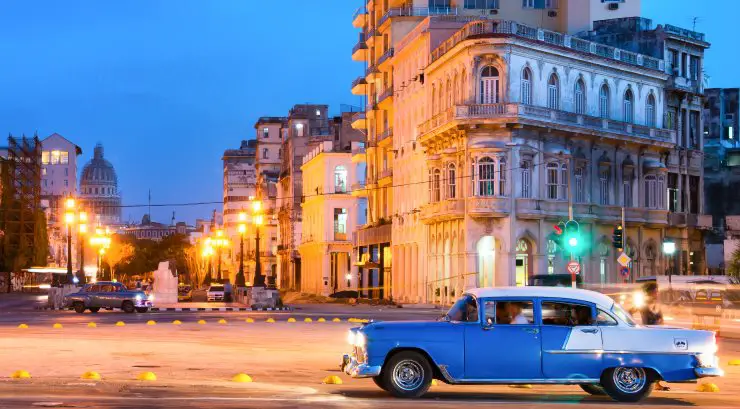 The largest Caribbean island nation, Cuba, is just 90 miles off Key West, Florida. The varied geography of Cuba includes rolling farmland, urban metropolises, rugged mountains, and quaint villages.
The coastline stretches over 3,500 miles with about 200 bays and 250 beaches.
While relatively small, Cuba is home to nine UNESCO (United Nations Educational, Scientific, and Cultural Organization) World Heritage sites. Havana is the capital city of Cuba and rich in Spanish colonial architecture.
During your time in Havana, you will find many options for museums, theaters, concerts, street music, and festivals at various times of the year. A visit to Old Havana will allow you to see buildings of historical importance with architectural styles that range from Baroque to Art Deco.
Vintage cars cruise the streets, and walking tours of the area are plentiful in Old Havana. Nearby the Casa del Conde Jaruco is a camera obscura that offers fantastic views from its 114-foot tower.