Do cruise ships provide irons & ironing boards?
Last updated on October 5th, 2021 at 09:13 pm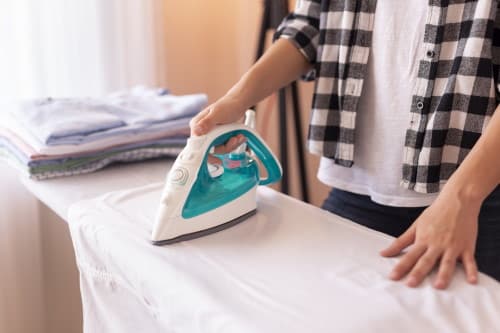 No, irons are not available in cruise ship staterooms and in fact they are prohibited items on most cruise ships.
Do not try to bring your own iron or it may be confiscated by security staff during the boarding process.
Because irons can be potentially dangerous due to the risk of fire, irons will not be permitted to be used by passengers. 
If you require clothes to be ironed, you can have the staff take care of this for you or some cruise lines do have small laundry facilities for passengers, including washing machines, dryers and irons. 
This page contains affiliate links for which we may receive financial compensation when a purchase has been made through one of our affiliate partners.