Category Archives: Latest Cruise News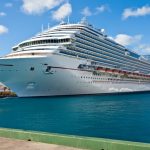 Last updated on April 7th, 2021 at 07:25 pm
**RECENT CRUISE UPDATES**
Carnival threatens to move its ships away from US homeports – April 7, 2021
CDC Announces Next Steps for Cruise Lines – April 2, 2021
Confusion Over Cruises Returning to U.S. Virgin Islands – April 2, 2021
Cruise Industry on Pins and Needles Waiting to Return to Normal
The pandemic that has taken over the globe made cruise ships that once were alive with passengers enjoying time away from their busy lives stand as stark reminders of a world no longer what it was a year ago. These boats sit silent and swaying in docks worldwide, waiting to return to some semblance of business as normal before 2020. For reference numbers alone, the cruise industry is estimated to service over 28 million passengers a year, with revenue north of $46 billion and employing a workforce of more than three hundred thousand. When cruising came to a standstill, the impact brought huge layoffs and pushed some to wonder if this industry can recover.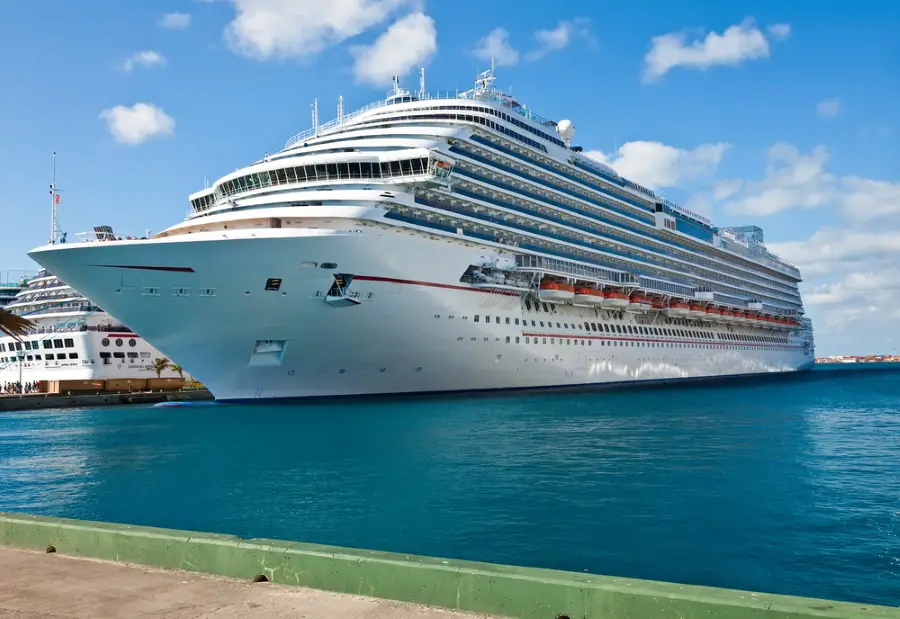 When can you expect to start booking your next dream vacation? Remains a bit of an unknown dependent on several factors? CDC is currently making the cruise limiting order remain in place until November, dashing many cruise enthusiasts' dreams of a vacation this year. The first phase of this here in the United States is keeping things locked down for ships leaving the US. This crippling effect of workers and the economic impacts of these decisions lead Florida Governor to threaten a lawsuit if CDC does not reverse the decision on not opening back the cruise industry in the United States. This is coming after a roundtable discussion with the Florida Governor's roundtable with cruise industry big hitters. As for other ports not in North America, there is a bit of mixed news on where things stand. We have tried to break down all the latest updates by cruise line here:
Royal Caribbean – Current suspension of the fleet remains in effect until May 31, 2021, with the currently posted resumption of operations slated for June with a few ships/sailing destinations listed on the site that are not expected to go back at that time for a variety of reasons. This extended suspension also impacts Canadian ports, which have issued orders not allowing cruising until February 2022 at this pace. They have a great page in which they are keeping all options updated HERE for your quick reference. Additionally, they are one of the first to put out vaccine requirements for summer sailings, as other lines follow suit or are still in talks about what these might be for their ships.
One positive note is that Royal Caribbean has decided to homeport the Vision of the Seas in Bermuda from June through August for summer sailings. 
Celebrity – As Celebrity is owned by Royal Caribbean, it does appear that their current plans for resuming service align with that outline above. The latest information is available HERE for all their sailings.  
Similar to sister company RCL, Celebrity will be homeporting a ship, the Celebrity Millenium, out of St. Maarten for summer 2021!
MSC Cruises- This cruise line did announce some British only cruises in March and has published a resumption schedule confirmation for this summer. Two Mediterranean ships MSC Grandiosa and MSC Seaside, have cruises now confirmed beginning May 1, 20201. To continue to see if your cruising route will be operational and when they are updating information HERE.
Carnival Cruises – Carnival Cruises, considered America's Cruise Line, announced in March 2021 that they have no plans to leave US ports to resume operations around the CDC guidelines. They have not provided vaccine recommendations for passengers yet, as some cruise lines are already requiring and are hoping that with a further push, they will resume operations this summer despite a CDC November 2021 shut down current strategy. At this time, they are not canceling bookings for June and later and remain in a wait and see a pattern for when passengers will be back on their ships.
Holland America – In March 2021, it was announced that Holland America would be continuing to hold off resuming operations roundtrip from Seattle and all Europe departures through June 2021. Up-to-date announcements along with their enhanced protocols for when cruising resumes on their ships are all found HERE.
Princess Cruises – Princess cruises sold a ship Pacific Princess that passengers on that one will have differing information available to get credit or rebooking that specific itinerary. Their other ships have various dates right now depending on country of origin and return to when they have been pushed out to, and none seem to have solid dates yet like most cruise lines for resumes. If Princess is your cruise line of choice, keep an eye trained on this page for updates.
Costa Cruises – this cruise line has released what appears to be a firm list of dates by boats for when cruises will resume for European guests, starting as early as May 28, 2021. Unfortunately, their North American guests are currently in limbo as with most cruise lines pending changes and announcements by the CDC authorities in the United States.  
Disney Cruises – Disney, like many others, has announced their summer 2022 lineup that includes changes in ship ports and even a new ship, Disney Wish, now under construction. It has not, as of this writing, being able to provide specific new dates of sailing, but their website does indicate that all North American sailings are canceled through May 2021, and those leaving Barcelona, Civitavecchia, and Dover now canceled through August 10. Additionally, they have Canada Destinations currently being looked at for alternatives because of that government's continued restrictions on sailings into and out of their ports through February 2022.
Virgin Voyages – Their boat Scarlet Lady was set to begin sailing this year, but it has announced further cancellations now up through June 30, 2021.
Viking Ocean– This cruise line prides itself on much smaller guest counts of 930 on ocean ships. In December launched its health and safety protocols for resuming services for the safety of guests and crew. They have all operations suspended through May 31, 2021, with only the UK currently approved for domestic sailings and UK guests beginning that month. All other destinations will be updated as new information becomes available HERE.
Crystal – While they work during downtime like other cruise lines to develop new procedures and policies to welcome guests back, they did announce all operations suspended now through August 1, 2021. On a positive note for the company, they have several of their world tours over 100 days, with some of the world's best destinations online and selling fast for 2022 and 2023.
Oceania Cruises – This cruise line announced in February that its 180-night world cruise in 2023 sold out in a single day, showing the desperation of cruising passengers to get back on the water. Unfortunately, they have had to our a sour note, announce the continued suspension of all their cruises through June 30, 20201.
Azamara – This cruise line has announced a new ship, the Azamara Onward, their fourth, ready to set sail when the pandemic restrictions are lifted. They have now updated the public suspensions of operations that now extend for all cruises through June 30, 2021.
Norwegian – Now, much information is available from Norwegian, except a notation on the updated website on March 16, 2021, that they were suspending all cruises through June 2021. As with so many others continuing to update as new information becomes available will be done on their website also we are certain.
Silver Seas – Has started to announce hard resuming dates by ship for their fleet, with Silver Explorer's earliest time on May 28, 2021. Keeping an eye on their website to ensure these days remain steady.
Vaccines – Vaccine Passport Discussion
While the world waited for a vaccine to help slow the recent pandemic strains of Covid-19, reopening travel and other venues to visitors has begun discussions on travel and cruising requirements in this new post-pandemic world. Should certain health-related tests be required before boarding cruise ships? Can cruise lines enforce vaccinations before participating in a cruise? Regulations, health-related checks, and future needs for such things have started discussions worldwide about a vaccine passport program being needed. What is a vaccine passport? Much like the International Certificate of Vaccination required in some parts of the world previously, these passports would be digital proof of your vaccines and health risk level for travel and other purposes.
Of course, the sheer magnitude of this undertaking to marry multi-country requirements, legalities, and administration will take a while to bring fully into reality. It should be noted that while not all cruise organizations have come out saying they will require vaccinations on their ships, some have. The others are making the recommendation for vaccinations, and still, others have not formally put out a policy. However, it should be noted that most in the industry and government are leaning toward such a mandate. Suppose there is no legal, religious, or health reason stopping you from getting in line for your vaccine. In that case, it goes without saying if you intend to cruise in the future, having such vaccines complete and proof in hand will probably make things much smoother for you in the end, no matter what the final regulations on this end up being.
Departure and Destination Restrictions
There are additional restrictions regarding cruise ship departure and destination restrictions for US to US ports of call and cruising into Canada, further complicating the reopening of many routes. The Passenger Vessel Services Act of 1880 and specifically the Jones Act section of the code that requires any goods (namely passengers in the case of cruising) transported between US ports to be on ships flagged the US, constructed in the United States, owned by us citizens and lastly crewed by citizens is a definite limitation. As anyone who has been on a cruise ship knows, these requirements are not met on cruise ships, which means a cruise ship that doesn't meet all those requirements can't move from one US-based port to another without a stop at a non-US base. Opening routes is even more difficult as countries have differing Covid measures and sanctions for cruising in place. All ports on routes must be open and meet the ship registration, crew's basic requirements, and passengers restrictions for the port they intend to leave or visit. In the case of this pandemic involving all the world, this has added a layer of complexity to where routes will be able to resume.
Another major obstacle to many cruise lines is Canada's extension prohibiting cruise ships in their waters or ports. That order recently extended the ban until at least February 2022, which does impact some Alaska ports due to how the ships must travel. Though some Alaska ports' expectations are being worked on to get around this restriction, this Canadian stance may see ships' relocations out of their waters for the foreseeable future as cruise lines get proactive on varying normal routes to get their ships up and moving again.
Cruise Changes Here for the Foreseeable Future
Even once passengers can start embarking on cruising getaways, there are general protocols that will now change the foreseeable future experience. Each cruise line enacts its own cleaning, air filtration, sick measures, muster process, and disembarking of sick passenger policies. Though in general, some overarching rules will adhere to no matter what cruise line you select. Social distancing rules on a boat may be different than on land but expect there to be regulations that must be followed. These may include masks in certain highly populated areas of the boat, and there may be firmer enforcement in place limiting what you can do on the ship if not wearing one. Dining options will more than likely be the biggest change, as pre-arranged times for all dining are expected to be required. Plated options, individually wrapped items, and the demise of self-service buffets are all changes you can expect when back on your next cruise. Most cruise lines are expected to have crew-served options where self-serve buffets once exited, but this change is still to be seen to meet health requirements for starting ship operations.
Also, the muster where all passengers are asked to report to the decks for safety protocol reviews will, of course, have to be discontinued. Safety briefings via phone, tablets, your in-cabin television, and other options are expected to be the new normal. Hand sanitizing, new room deep clean policies, and air filtration changes are expected to be in place on all ships before cleared for their first post-pandemic cruise. Finally, health screening options, embarking, and disembarking in mass will not be allowed. Timed departure reservations and other precautions will be in place. As with all things, it will be amazing to get back to cruising but expect delays and to take extra time in various aspects of your vacation. Patience is going to be needed as all passengers, crews, and the industry in total evaluate and enforce many new regulations for all safety.
As with everything, pandemic-related cruising information remains fluid from moment to moment, as stakeholders in the industry and government continue to make the best decisions for passengers, workers, and the economy alike. For those with cabin fever from being quarantined, longing for the open seas, you may find that your favorite ports of call will be restricted longer than you would like. As decisions on opening ports could force some cruise lines to relocate ships, change routes or find alternative means of getting back to business. The financial impact has been immense to this industry, but all are hopeful to see ships once again alive with music, frivolity, and passengers exploring this great big world of ours again soon.
Remember that vaccine conversations for many of these cruise lines are heating up. Industry insiders do believe that also will be a point of distinctions with some line requiring and others making it voluntary. As a passenger and someone who might not yet be vaccinated, this will need to be a consideration that you follow when getting ready to book your next vacation. No matter what, the cruise industry, like so many other aspects of our world, is sure to look vastly different post-pandemic than it did before. Due to close quarters on the boats, plans for outbreaks, cleaning protocols, and other even disembarking guidelines for those that might become sick are critical points of conversation. As we all sit and wait, check back here often for updates as we can bring them to you.