Category Archives: Norwegian Cruise Lines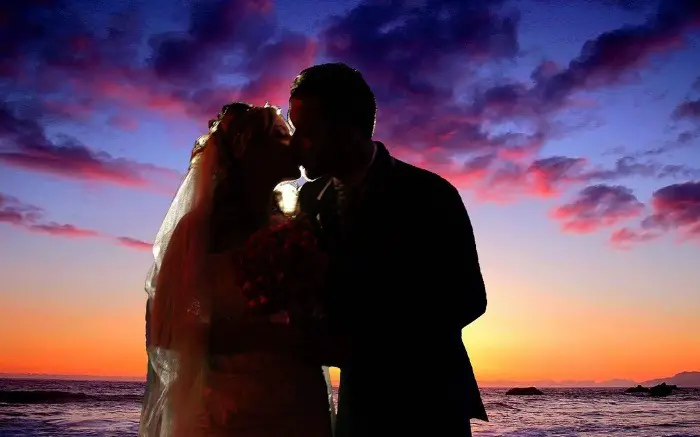 Last updated on July 4th, 2020 at 09:05 am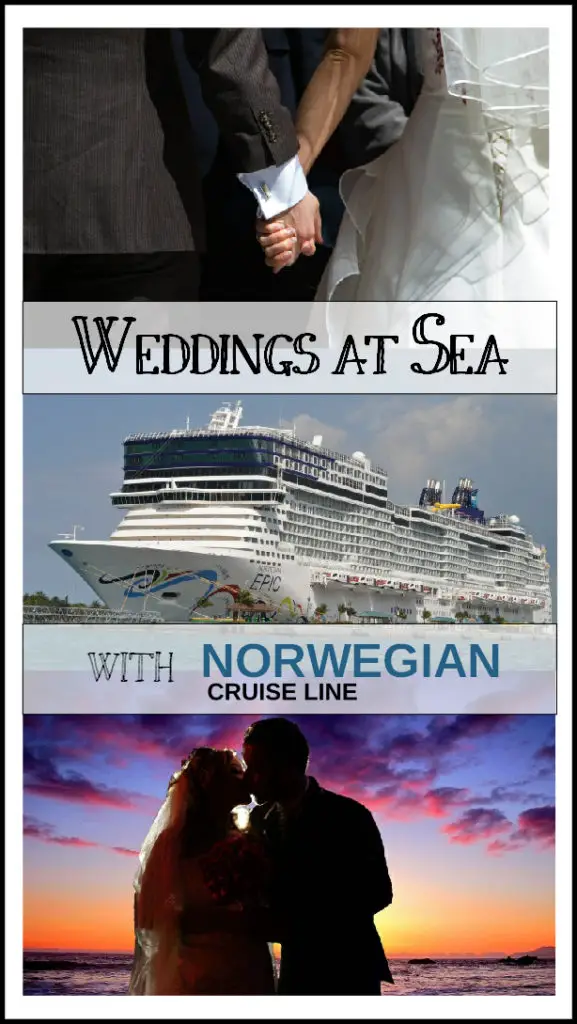 Here comes the bride, all dressed in a white bathing suit. Or, perhaps a hula skirt. Or maybe a floral pareo dress. Okay, you can wear a traditional wedding gown if you like. The point is, Norwegian Cruise Line is now offering Wedding and Romance packages.
Ceremony At Sea
You'll have your choice of three packages to fit your budget and your wedding day dreams. If you dream of getting married at sea, they have a "Symbolic Ceremony at Sea" package which includes the captain marrying you – wait, no, your soon-to-be husband will marry you, but the captain will officiate. It also includes a bridal bouquet and groom's boutonniere, champaign, a photograph in an engraved frame a small wedding cake, chocolate-covered strawberries, and much more. Note that this is symbolic as the captain's real job is to, well, run the ship. It's perfect for those who may choose to get married elsewhere but dream of a wedding at sea. It's also great for you commitment-phobes as it's much easier to get out of. You'll have an onboard group services coordinator to help you manage all of the details (like crazy uncle Sol who likes to grab the microphone and tell inappropriate jokes).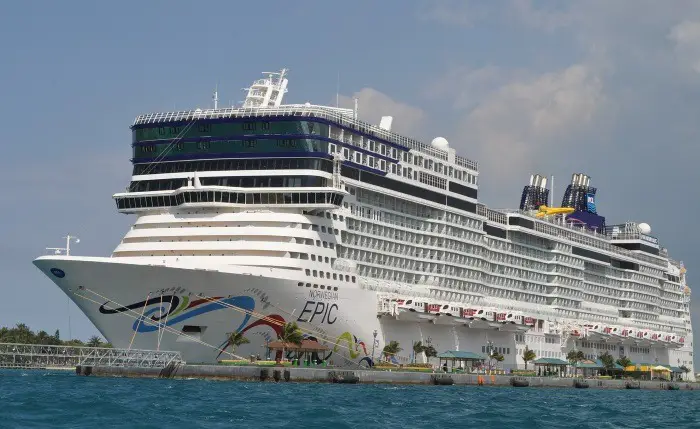 Harborside Ceremony
Maybe you're committed and ready to really take the plunge (not literally, of course; for goodness sakes, you're on a ship) and have a real, honest-to-goodness legal hitching. How about stepping up to the next package of a Harborside Ceremony. Purchase this package and you can get married while the ship is in the harbor and then set sail on a romantic honeymoon. A small gathering of friends and family can attend the ceremony to witness your grand occasion, but only those who have paid for a cruise can come on your honeymoon. This package includes the flowers, wedding cake, photos, recorded music and other things as the Symbolic Ceremony.  It also includes an onsite wedding coordinator, a local non-denominational officiant (sorry captain) and assistance with obtaining a marriage license (no easy-outs here).
Destination Ceremony
Perhaps you've always dreamed of a destination wedding. Norwegian Cruise Line can help you out here. Their Destination Ceremony includes roundtrip transportation from the ship to the wedding site for the bride and groom, as well as all of the other bonuses included in the previous packages. Imagine telling your soulmate how much you love him while standing on a beach in Hawaii. Or maybe telling the girl of your dreams of your shared future adventures while in a romantic European destination. Or even sharing your love for each other in a spectacular Alaskan port. (Heck, I'd marry you if you took me on one of these adventures.)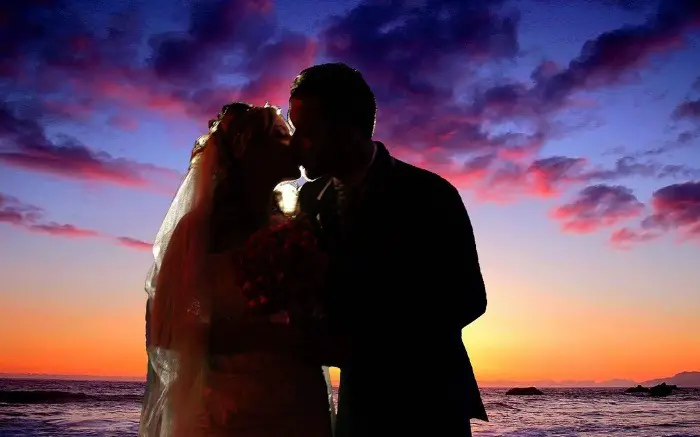 Norwegian is happy to offer these packages to both opposite and same-sex couples, although the legal same-sex ceremonies may only be held where same-sex marriage is legal at the time of sailing. As of 11/14, these include the fabulous destinations of Boston, Hawaii, Los Angeles, New York, Seattle, Vancouver, Tampa, Miami and Port Canaveral.
Leave the Details to NCL
In addition to the wonderful items included in the packages, add-ons for your special event are available. These include floral design, photography packages, reception packages, tech and DJ services, customized cakes and luncheons.
 Locations for legal weddings include the mainland U.S., Alaska, Hawaii, Mexico, Caribbean Islands and European cities.
 So, guys, what are you waiting for? Make an honest woman out of that girl and propose. Ladies, it's the twenty-first century; how about you popping the question? Will somebody just say yes?! Then set sail on the adventure of a lifetime together.
Carole Rosenblat has worked in the travel industry for twenty-years, with over eight of them on board cruise ships. She's also worked in hotels, as a tour manager, a camping/adventure tour guide and as a worldwide logistical manager for corporate meetings and incentives. She currently speaks to university classes, corporate groups, travel clubs and children's groups about working on cruise ships, living a passionate life, working in travel, volunteering, and female and children's empowerment. She's owner, writer and chief adventurer for the website Drop Me Anywhere, an informational travel humor site concentrating on travel without a plan, which she's turning into a book. Readers vote on where she travels to with minimal planning. She also volunteers while on location and profiles the organization on her philanthropic site Rebel-With-A-Cause. You can find her general observational humor at My Own Adventure.
Last updated on September 10th, 2021 at 03:24 pm
Worried your kids might be bored on a cruise? Think again. (scroll down)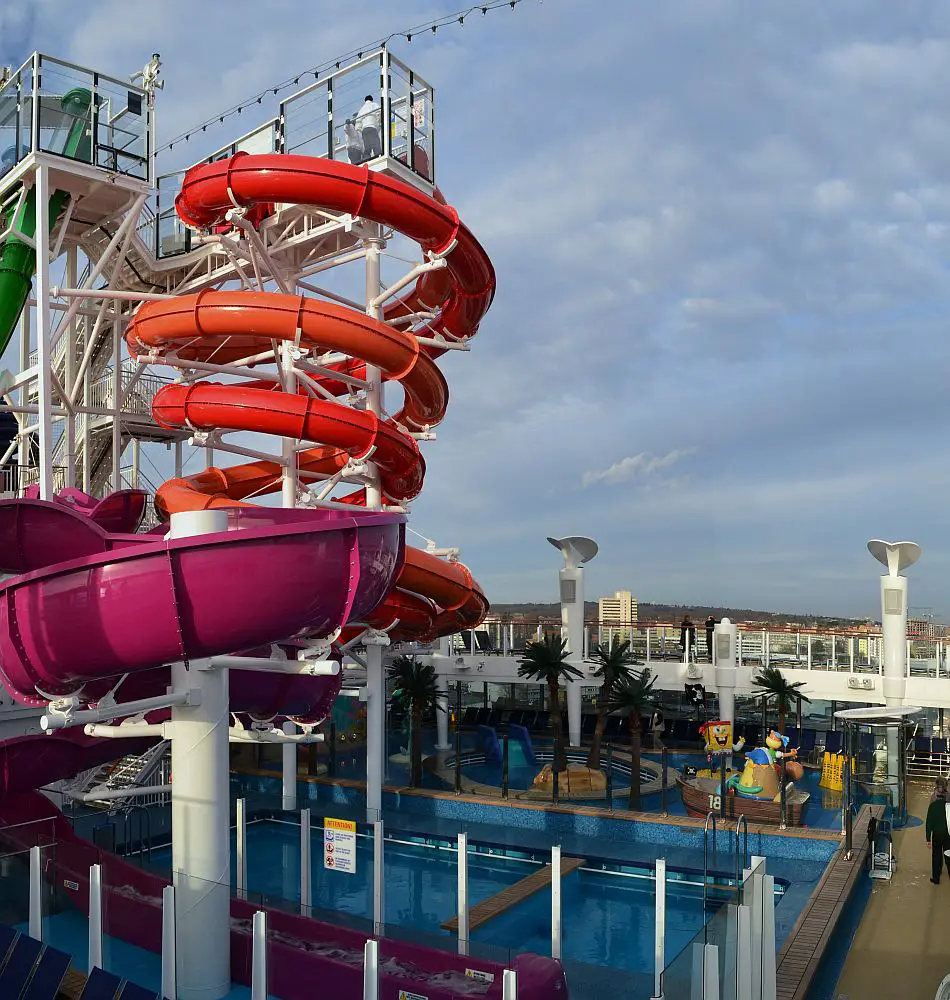 Norwegian Cruise Lines has some of the coolest water parks at sea on their Breakaway, Epic & Breakaway Plus Classes of ships. With 5 water slides, multi-stories high, including the fastest drop slide at sea – the Free Fall, 2 swimming pools & 4 hot tubs there's hours of aqua enjoyment for the young and young-at-heart. From high above the 17th deck, you'll look out over the crystal blue waters as you're about to slip and slide 200 ft to the pool below and think "I can't believe I'm doing this in the middle of the ocean." It's pretty cool. If you don't believe me, check out the video below.
Norwegian ships with Aqua Parks depart from these ports:
Port of New York – Norwegian Breakaway
Port of Miami – Norwegian Epic (until April 2015 – then off to Europe!)
– Norwegian Getaway
– Norwegian Escape (New November 2015!!)