Category Archives: Port Everglades Fort Lauderdale Restaurants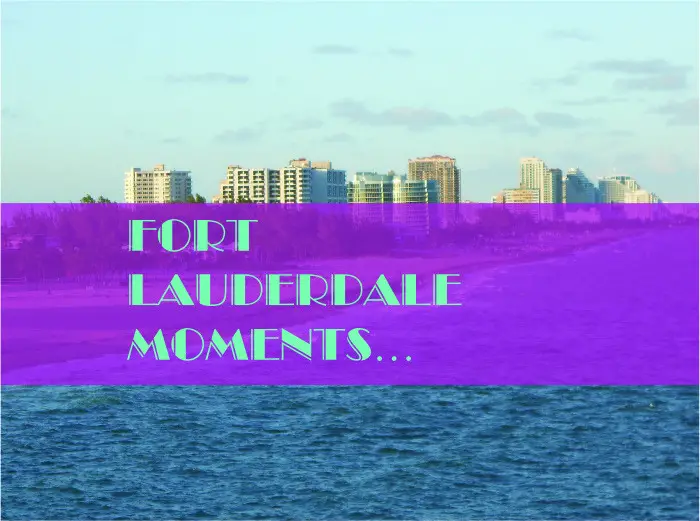 Last updated on January 5th, 2018 at 03:40 pm
On the surface, Ft. Lauderdale, Florida embodies a pretense of arrogance, but if one takes a moment to adventure deeper than only the spring break parties and cold exterior, there is to be discovered some incredible gems of people, places to eat, and things to do. Here are some highlights from the South Florida city.
Not To Miss
Sunrise on Ft. Lauderdale Beach
Although many believe that Ft. Lauderdale Beach is best for the night time party, the reality is that the bars and restaurants lack a level of class and comfort. What most miss is the gem of watching the sun ease over the horizon, peaking around the clouds to say 'Good Morning' to South Florida. This sunrise is the main attraction at the beach. After you see that, venture into another area of town.

Go Healthy
Finding healthy meal options may not be a priority if it's vacation, but these three restaurants are worth a visit, especially if you want to balance any night time beverage consumption with a dose of veggie or fruit juice. All three restaurants are conveniently located to trolley, bus, or Water Taxi stops.
Vegan Only Menu: Green Bar & Kitchen 1075 SE 17th St.
Popular Lunch Choice: Mayapaypa 1040 Bayview Dr #100
Dinner Pick: Sublime Restaurant 1431 N Federal Hwy.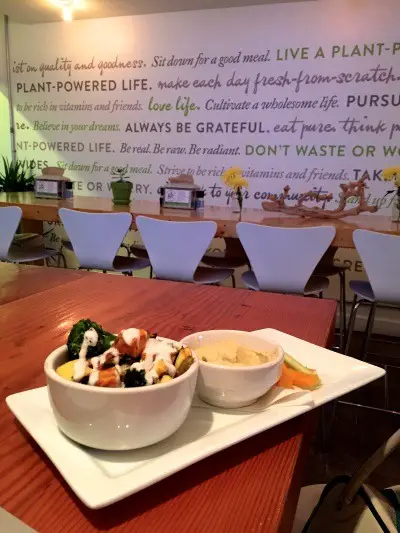 Fun
Paddle boarding on the Inter-coastal: For a fun activity that only takes a few hours, take a tour of the inter-coastal, rightly dubbed 'The Venice of America.' See some of the most extravagant homes and learn a little about the history of the area from the perspective of a paddle board. In the evening, Ocean View Rickshaws, a bicycle cab to transport you from bar to bar.
Sunrise PaddleBoards 2520 N. Federal Hwy.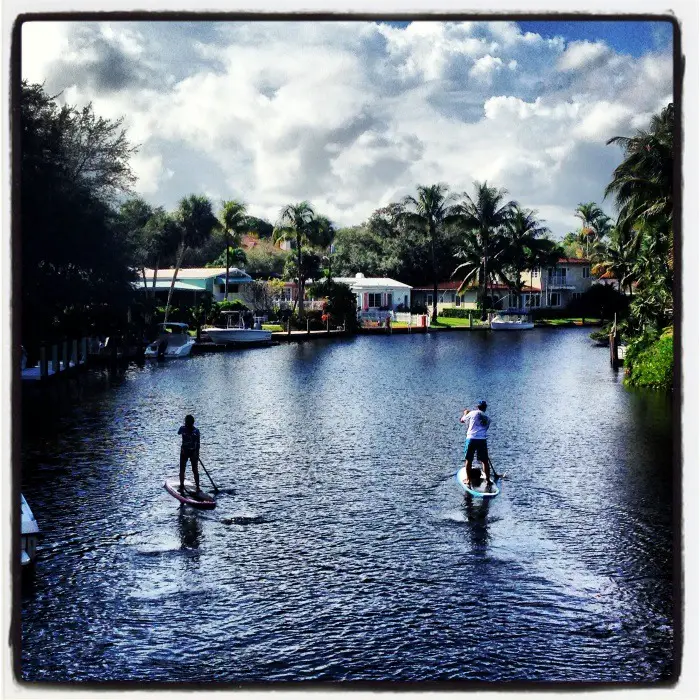 Best City Walk
Las Olas Boulevard in Downtown is a lovely street lined with trees, bars, restaurants, upscale shops, and art galleries. Spend an afternoon window shopping. When you tire, walk over to one of the park benches by the waterway or enjoy a bite to eat or drink at a cute cafe.

Chic Gastropub
Tap 42
With craft beer, signature cocktails, $5 burgers on Monday nights, and a bottomless Mimosa Brunch on Sundays, there is always something good to be found at Tap, whether that be the food or the attractive crowd that frequents the place.

Favorite Coffee Spot Close To Downtown
There is a great coffee spot in Oakland Park called The Alchemist, but due to the distance away from the cruise-port, a more conveniently located, and yet still unique place to grab a morning coffee and croissant is Brew Urban Cafe Next Door. Sharing the space with C+I Studios, a catch-all creative firm specializing in media, film, advertising and more, the warehouse space that housing the company's office gifts a large room to the public with comfy couches, vintage looking decor, and walls lined with books. There is even an old Airstream Trailer that lays claim to one corner of the space. On evening weekends, the coffee counter turns into a bar where baristas mix up specialty cocktails from a handwritten notebook menu.
Brew Urban Cafe Next Door 537 NW 1st Ave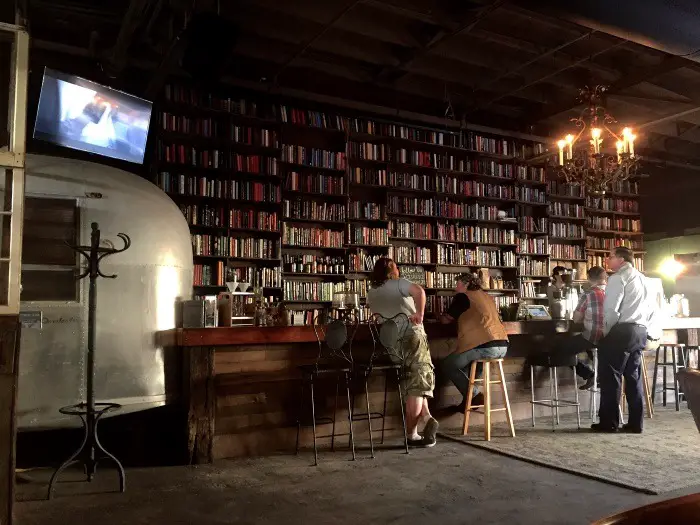 In 2009, Kara unexpectedly began her career as a flight attendant after post-college unemployment left her confused and uncertain. In 2011, she launched 'The Flight Attendant Life.' Kara has traveled to over 40 countries, and her writing has been published in the Huffington Post, Elite Daily, Thought Catalog, Matador Network as well as other newspapers and magazines. She also founded apilotlife.com and inflightdietitian.com. Kara dreams of living in a foreign country someday, plans on learning a second, and maybe a third language, and is most happy when kite boarding in Maui, or riding her road bike along the Southern California Coast. Connect with her on Instagram @TheFALife.