Category Archives: Manhattan Attractions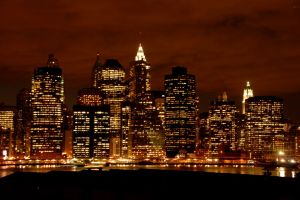 Last updated on January 5th, 2018 at 03:40 pm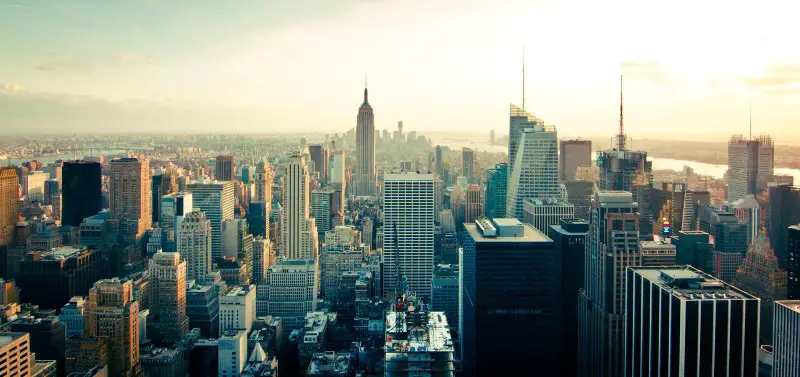 One of the most impressive things about New York City is the amazing skyline. Want a few places to check it out for yourself? See our list below!
Boom Boom Room
The view from the top of The Standard Hotel is breathtaking, and you can enjoy the upscale ambiance at this bar and lounge that is always filled with great people-watching, modelesque wait staff, live music and you can even catch a celeb here every now and then.
Top of the Rock
The Top of the Rock on top of the GE Building, which is the 10th highest building in New York City has some of the most expansive views of the city with a 360-degree observation deck and 3 tiers. Rise to the top in glass-topped elevators in under a minute, then get glimpses of the Empire State Building, Chrysler Building, Grand Central Terminal, Hudson River, East River and more.
Brooklyn Bridge
A great view of everything all around you is from the iconic Brooklyn Bridge. The city of New York is just across the water, and you can get an up close and personal look at the steel-cable suspension grid.
Gallow Green
The rooftop venue for the interactive theater play Sleep No More, is named for a Scottish Field where witches were hanged. The gorgeous garden-party landscaping includes lights, trellises, and waitstaff in all-white.
The Met Art Roof Garden Café
Combine cocktails, art and views at the beautiful Metropolitan Museum of Art Roof Garden. The installations change yearly, and you can try one of many boutique cocktails.
Kimberly Fisher is a lifestyle writer, Media Personality and Internet Entrepreneur. You might have recognized her as a former model & actress. A luxury & travel expert, Kimberly has made television appearances on every major network and has written for publications such as Ocean View Magazine, Sunset Magazine, Haute Living, JustLuxe, Travels.com and USAToday.com. She is the author of one book, 'Promotional Modeling 101' and is working on a romance novel. She is the founder of Jetsetera, LuxeSoul and WestVillageLiving.