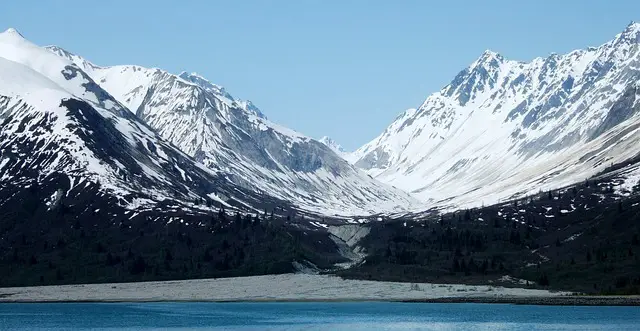 Glacier Bay is, by far, the best spot to view glaciers and has some of the most breathtaking views in Alaska. As you enter Glacier Bay National Park, you'll be amazed at the huge mountains lining the shore - as high as 15,000 feet, or more, their snow-capped peaks hiding in the clouds.   Glacier Bay, located west of Juneau, is part of the Alaskan parks system and UNESCO's World Heritage Site.   You'll be sure to hear the loud cracks as huge chunks break off and splash into the ocean - called glacial calving - since Glacier Bay is one of the most active calving areas on the Alaskan coast. You'll likely see the Margerie or Lamplugh Glacier as they are still actively calving icebergs into the bay.  
What to Bring
You'll want to bring your binoculars to see the abundant wildlife in and around Glacier Bay such as humpback whales, sea otters, harbor seals, black bears, mountain goats and bald eagles. Make sure you have a good camera with a zoom lens to try to capture the beauty of the area.  
Since the temperature rarely gets past 60 degrees F (15.5 degrees C), even the summer, you'll want to wear layers and bring a waterproof jacket, as rainy days are common.