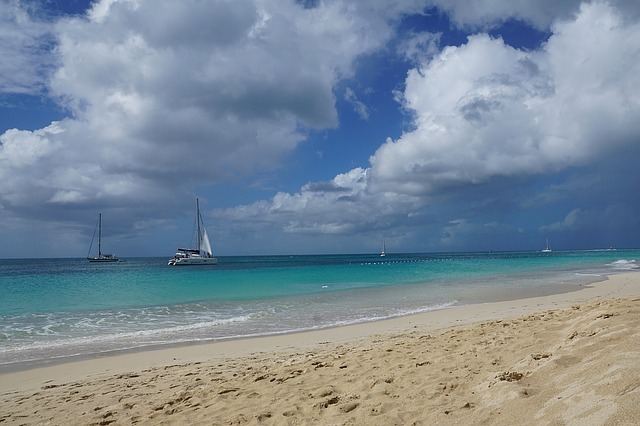 St. John's, Antigua is the largest city in Antigua with about 22,000 people. It is a lively island city, which introduces cruise travelers to a fun and romantic experience upon setting foot on the island.
For over 200 years Antigua has been known for consistently steady winds, safe harbors, and an unbroken wall of coral protecting the island. In 1784, this was the reason Horatio Nelson established Great Britain's most important Caribbean base in Caribbean. This natural beauty is the same reason the small nation of Antigua is one of the Caribbean's most popular tourist destinations.
From the historic charm of the 18th and 19th centuries to modern amenities and beautiful beaches and resorts, most cruise-goers will find something that appeases their taste.
Where you Dock
Cruise ships coming into Antigua will dock at Heritage and Redcliffe Quay, in the capital of St. John's. The modern 900-foot dock can handle up to four large cruise ships per day and is located within walking distance of St. John's main shopping district.
Transportation
Renting a Vehicle: Renting a vehicle to explore Antigua is one of the most popular ways to get around the island. There are about 20 vehicle rental locations around the island, with most of them in St. John's.
A valid driver's license from the country of origin will be required, as well as a driver's permit for Antigua which is around $20 and lasts 3 months. The rental locations can assist you with the permit. Rental for one day will range $40-$50 for most vehicles.
Remember, driving on Antigua is on the left-hand side of the road, opposite the U.S.
Tour Busses: There are several tour companies in St. John's that offer trips around the island for small and large parties. Many of these excursions can be set up by your cruise ship. A local bus schedule can be obtained at any resort and within town.
Taxis: There are fixed prices for most taxi routes between destinations which can be obtained at most resorts and available in many of the island taxis. Most taxi drivers are also certified as tour guides and fares are offered both as a flat rate and hourly depending on how you would like to see the island.
Shopping
Shopping in Antigua is concentrated on St, Mary's Street and High Street in St. John's. Familiar to many who travel throughout the Caribbean, shop keepers tend to maintain their own hours ranging around 8:30 in the morning to 4:00 in the afternoon, often with an hour break around noon, of which some shopkeepers may not reopen that day. So, it's best to be patient with shops, the times, and shopkeepers.
There are plenty of boutique and mainstream shops in Antigua, so if one shop is closed you will likely find another open down the street. If you happen to be on the island on a Saturday morning be sure to go to the vegetable and fruit market at the south end of Market street.
Restaurants
Antigua's dining options are as varietal as nearly everything seems to be on the island. Italian and French restaurants are in abundance, as are West Indian, barbecue, and Caribbean fare. American food is also popular, minus any of the fast-food restaurants that have become commonplace in many tourist destinations, although you can find a few.
Dining ranges from casual take-out to Cordon Bleu fine dining, with both inland and beach views which are as beautiful as the plating.
Activities
Antigua, being an island known for its beaches also has a lot of watersports to offer such as SCUBA diving, snorkeling, kayaking, and windsurfing. The island is also well known for its yachting and small cruise ships.
While much of the islands attractions involve sand and a beach umbrella, there are a surprising number of activities to do inland. One of the more popular, and a relative newcomer to the island is tennis, which has exceptional facilities at most resorts. May's tennis week brings a talented field of tennis players from around the world.
The island offers several historic tours throughout the island, however, a lesser-known activity which is conducive to the numerous trails and paths is hiking which brings you to the islands many hilltop fortifications dating back to the mid-17 th century. Eli's Eco tour comes recommended as one of the best small group tours on the island which travels to the islands more hidden and intimate wildlife.
Golf
Jolly Harbour Golf Club: 18 hole 71 par, championship golf course. Easterly breezes cross this lush tropical setting, as the course is equipped with seven lakes and rolls along green hilltops. 
Cedar Valley Golf Club: This 18-hole championship course is considered one of the premier golfing destinations in the Caribbean as a 70-par course stretching across green rolling hills and vistas with views of the sea. 
Beaches
If Antigua is known for anything, it is the island's extensive list of beaches. There are 365 beaches to be exact, one for each day of the year. The question is then, not how to find the best beach, but how to find the best beach for you. While not all of the beaches are easy to find, they are all open to the public.
For people who only have a few hours to relax on the beach it is best to talk to the cruise ship for recommendations on nice beaches to hang out at. However, if you have a few days in Antigua, it may be worth it to go exploring and find beaches that suit your taste.
Beaches range from resort-style with several amenities, bars, and restaurants, to intimate settings hidden in quiet coves and slightly more difficult to access.
Dickenson Bay and Runaway Bay are popular for beachgoers who want extensive amenities, as are the other beaches along with Antigua's resort-rich Northwestern Coast.
The Southwest and Southern coasts are not as developed and offer intimate, yet more difficult beaches to explore such as Rendevouz Bay and Doig's Beach. While along the East Coast, Half Moon Bay and Long Bay offer great beaches for families to relax, enjoy the water, and have a picnic lunch.
More information on Antigua coming soon!
Top Tours & Excursions In St. John's – Antigua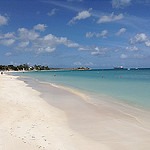 Experience the ecology and history of Antigua through entertaining guides as you sail, hike, swim and snorkel. You'll enjoy a delicious lunch and beverages while on the boat. Snorkeling equipment is provided...
Duration: 6.25 Hours
Activity Level: Moderate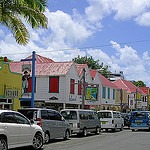 Enjoy this small, personalized, tour on a comfortable air-conditioned bus while seeing the sights of Antigua including Nelson's Dockyard, Shirley's Heights, a pineapple farm and much more....
Duration: 3.5 Hours
Activity Level: Low
Wheelchair Accessibility: No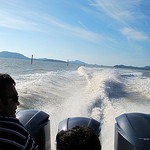 Board a powerboat for a high-speed tour around Antigua, with 5 different stops including Stingray City, Green Island, and Rendezvous Bay for swimming and snorkeling. Duration: 6.5 hours...
Duration: 6.5 Hours
Activity Level: Moderate
Food: Provided