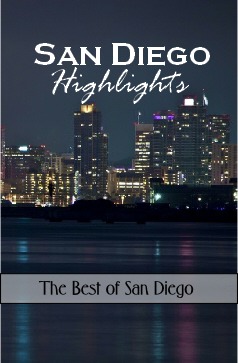 San Diego Highlights
Last updated on November 22nd, 2021 at 09:21 am
There are many incredibly cultured and captivating cities around the world, but few have the overall comfort and class that San Diego embodies. If perfect was a good way to describe anything, I would use it to describe this destination. Boasting over 250 plus sunny days per year, with activities for the lover of the outdoors, as well as the indoors, San Diego is both a visitor's paradise and a local's dream. Here are 10 highlights for this Southern California city.
Best Bar For Beer with a Unique Vibe:
Located a short distance from Little Italy, Craft + Commerce serves up unique cocktails and a plethora of beers . The surrounding decor boasts books and walls of Wyoming Wood that display quotes penned by the likes of Steinbeck and D.F. Wallace.
Craft + Commerce
675 W. Beech St. San Diego, CA 92101
Best Neighborhood For Flaunting International Flair:
Little Italy was once a predominately Italian fishing neighborhood, and now holds the reputation of being one of the most active downtown districts with many street festivals, farmers markets, and other community events. Take an afternoon to enjoy a good espresso, gelato, or pizza at one of the many restaurants.
Little Italy
Between W Ash St &  W Laurel St (South-North)
Between Pacific Hwy & San Diego Freeway (West-East)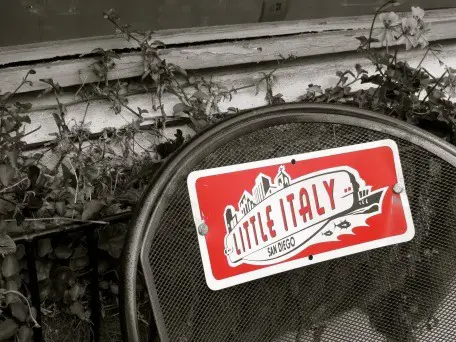 Pick Of The Day:  Balboa Park on Tuesdays:
As a public service to San Diego, most of the park's museums, and galleries offer free admission on Tuesdays every month. Not every venue is free, but the museums offer a rotating schedule. Any special event, attraction, or traveling exhibit is not included in Free Tuesdays. For more information, visit this website.
 

 

View this post on Instagram

 
Not To Miss- The San Diego Zoo:
Known to be one of the best zoos in the nation, The San Diego Zoo is a great activity for all ages. Along with seeing the animals, you can ride The Skyfari, a ski lift style tram, that takes you from one side of the park to the other. Board at the far entrance where the lines are significantly shorter.
San Diego Zoo
2920 Zoo Dr, San Diego, CA 92101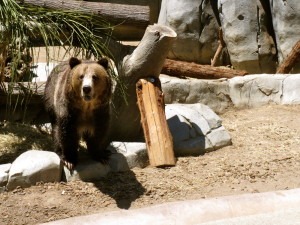 A Wonderful Place For A Jog: La Jolla Cliffs & Torrey Pines State Reserve:
For about three miles it will be you and nature, only surrounded by the Beautiful Pacific Blue, cliffs, and trees.
The trails in this area extend much further than three miles, and depending where one goes, tide pools, beaches (some clothing optional), and high reaching sandstone cliffs can be discovered.
La Jolla Cliffs
 

 

View this post on Instagram

 
Most Unique Restaurant Décor:
Ironside Fish & Oyster Bar is eye catching with one wall decorated by Piranha jaws. Designers also paid intricate attention to the look of the bar, seating, and complete style of the space. The happy hour is quite nice as well.
Ironside Fish and Oyster Bar
1654 India St
 

 

View this post on Instagram

 
For A Leisurely Afternoon:
Coronado Island offers art galleries, souvenir shops, play houses,and nice beaches. It's a must visit for out of towners and a makes a leisurely afternoon for locals.
Coronado Island
http://coronadovisitorcenter.com
 

 

View this post on Instagram

 
 Best Tortillas:
If you haven't tried the tortillas at Cafe Coyote, take a few hours to explore Old Town San Diego. Cafe Coyote is one of San Diego's Landmark Restaurants, laying claim to a corner of the older part of San Diego for over 20 years. After a few of the hot and fresh made-on-site tortillas, enjoy a nice walk through this part of the city.
Cafe Coyote
2461 San Diego Ave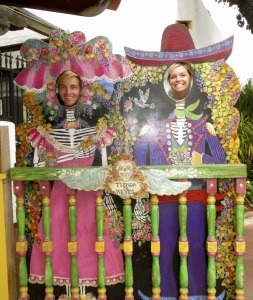 Favorite Activity For The Sports Fan or Non-Sports Fan:
Since it's always sunny in San Diego, why not spend an afternoon at the ballpark and watch a Padres Game? It makes for an enjoyable afternoon, and to round out the day, stop by one of the many bars or restaurants that are located near the stadium in The Gaslamp District.
San Diego Padres
100 Park Blvd. San Diego, CA
 

 

View this post on Instagram

 
Best Way To Start Your Day:
Bird Rock Coffee Roasters is located in La Jolla, and communicates a beachy, laid back vibe, much like the city in which it is set. The small company has a big impact on the San Diego coffee scene, offering some of the best flavors from beans roasted in house, 50 percent of which are organic.
Bird Rock Coffee Roasters
5627 La Jolla Blvd, San Diego, CA 92037
Instagram @birdrockcoffeeroasters
 

 

View this post on Instagram

 
This page contains affiliate links for which we may receive financial compensation when a purchase has been made through one of our affiliate partners.
In 2009, Kara unexpectedly began her career as a flight attendant after post-college unemployment left her confused and uncertain. In 2011, she launched 'The Flight Attendant Life.' Kara has traveled to over 40 countries, and her writing has been published in the Huffington Post, Elite Daily, Thought Catalog, Matador Network as well as other newspapers and magazines. She also founded apilotlife.com and inflightdietitian.com. Kara dreams of living in a foreign country someday, plans on learning a second, and maybe a third language, and is most happy when kite boarding in Maui, or riding her road bike along the Southern California Coast. Connect with her on Instagram @TheFALife.