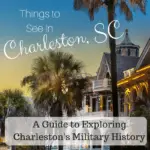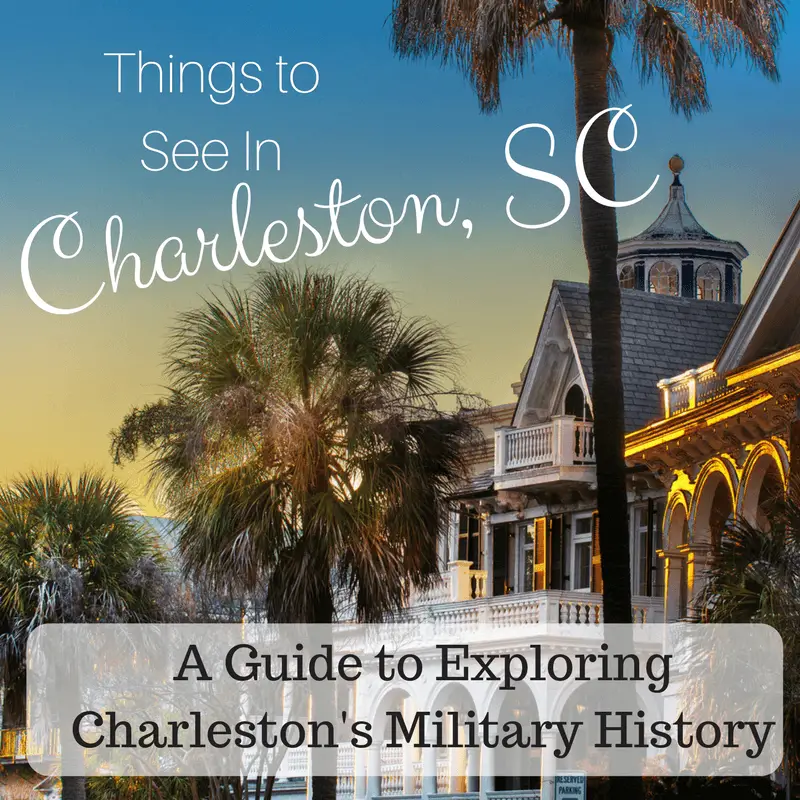 A Guide to Exploring Charleston's Military History
Last updated on August 24th, 2022 at 05:57 pm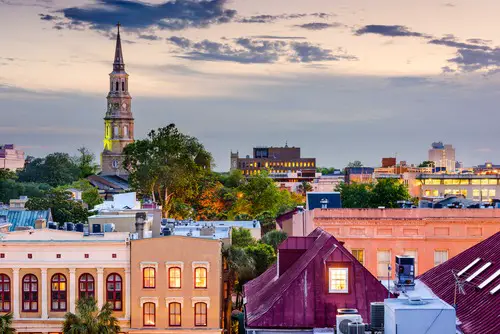 Each year, millions of tourists visit Charleston for its beautiful beaches, Lowcountry cuisine, and Southern charm. Besides being a great place for a beach vacation, the Holy City is a history buff's paradise. With over 300 years of rich military history, there is much to be explored in Charleston.
With so much history to cover, it's understandable if you don't know quite where to begin. Let us guide you through some of the best spots in Charleston to take a deeper look into its military history.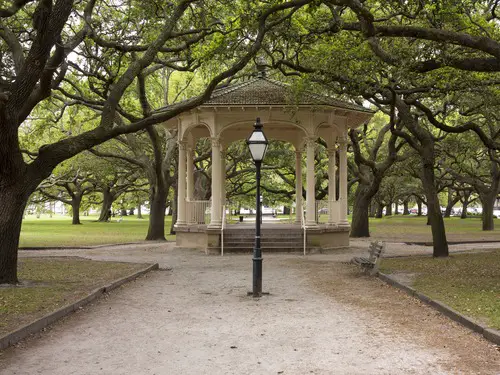 Battery & White Point Gardens
Start your journey at Battery & White Point Gardens, a beautiful park located in the French Quarter of downtown Charleston. This waterfront park not only offers stunning views of the Charleston Harbor, where Fort Sumter is visible, but it also features cannons and monuments of notable military figures.
Stroll through the tree-canopied park to the southern end of the Battery, and you will find cannons and cannon balls from various time periods, which kids are welcome to explore. As you wander through the park, you will also see monuments of historical significance, including one dedicated to sailors aboard the H.L. Hunley, a 2007 monument of General William Moultrie, and a striking monument of Sergeant William Jasper.
Confederate Museum
Located at the corner of Meeting Street and Market Street, the Confederate Museum is located at the entrance to the Charleston City Market. In this museum, you will find a variety of interesting and unique artifacts from the Civil War era.
A National Historic Landmark, the Confederate Museum is part of the Museum Mile, which is also worth exploring if you want a comprehensive look inside Charleston's storied past. At only $5.00 per adult, you can't beat the admission price at the Confederate Museum. Though it isn't a large museum, Civil War buffs should expect to spend at least an hour studying the Civil War memorabilia within its walls.
The Citadel
If your stay is long enough, consider stopping by The Citadel, Charleston's historic military college. Graduates have participated in every American War since the Mexican-American War of 1846.
Tour the campus to find interesting monuments and military displays, as well as a museum chronicling The Citadel's history and distinguished leaders who passed through its ranks. Visit The Citadel on a Friday afternoon to catch the weekly dress parades, an impressive event that both young and old are sure to enjoy.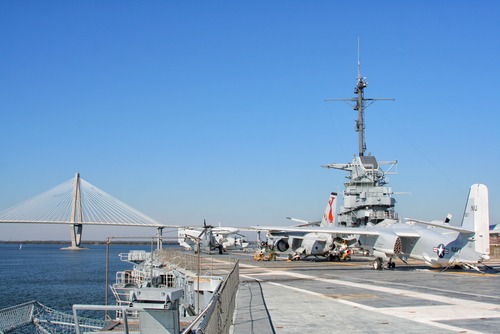 Patriots Point Naval & Maritime Museum
Located at Patriot's Point in Mt. Pleasant, the Patriot's Point Naval & Maritime Museum is a great place for kids and adults alike. You will see the USS Yorktown, one of 24 Essex-class aircraft carriers built in WWII, at this National Historic Landmark.
You can also explore the USS Lafey, a Sumner-class destroyer, and the USS Clamagore, a GUPPY III submarine. Don't forget to explore the surrounding grounds of the museum to view the Cold War Sub Memorial and Vietnam Support Base camp for a truly immersive military experience.
Fort Moultrie
On relaxing Sullivan's Island, you will find Fort Moultrie, a site that is particularly important to South Carolina's history. Built by South Carolina Patriots in 1776, this series of fortifications was made of Palmetto logs specifically to protect the Charleston Harbor.
When British forces attacked the fort on June 28, 1776, the soft Palmetto logs absorbed the cannon shots from enemy warships, giving Commander William Moultrie and his men a decisive victory. During this battle, Moultrie flew a flag over the fort with a Palmetto tree design, which became the foundation of South Carolina's official flag.
Fort Moultrie also offers a special glimpse into Charleston's WWII military history. Browse through the many WWII artifacts and learn about the brave men and women who trained at Fort Moultrie when it was an active U.S. military fortification.
After a few hours exploring Moultrie, stop by local favorite, Poe's Tavern. The restaurant is named after author Edgar Allen Poe, who spend a brief stint at Fort Moultrie in 1827, after he enlisted in the military.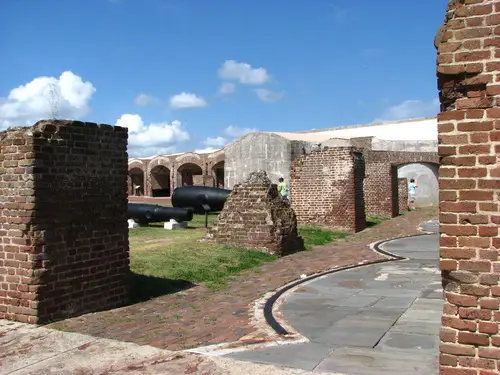 Fort Sumter
As the place where the first shots of the Civil War began, Fort Sumter is arguably one of the more important places in American history. This famous fortification, situated on a tiny island in the harbor, attracts history buffs from across the world.
Fort Sumter is only accessible by ferry, but anyone who loves Civil War history will enjoy the narrated boat ride to the impressive sea fort. Just be sure to purchase your tickets in advance to guarantee your spot. Onsite, knowledgeable park rangers will tell you all about Fort Sumter's history, from the first shots of the Civil War in 1861 to its restoration efforts after its severe bombardment.
Conclusion
From the American Revolution to the Civil War and beyond, your Charleston vacation isn't complete until you have experienced a taste of its military history. Fortunately, there is no shortage of opportunities to explore a city full of historical significance.
It can be challenging to explore Charleston's fascinating military history in a single visit. This is just another reason why people keep returning to the Holy City to explore all of its charms.
This page contains affiliate links for which we may receive financial compensation when a purchase has been made through one of our affiliate partners.
Traci Magnus was raised on the Charleston Coast and attended the College of Charleston before moving to New York City in the mid 1990s. Her first job in the Big Apple was with the renowned NYC real estate brokerage Douglas Elliman. For the next decade, she honed her marketing skills at some of Madison Avenue's top advertising agencies. In 2006, she returned to Charleston along with her husband Glenn and their son Max. She joined the Dunes Properties team in early 2008 as Director of Marketing.