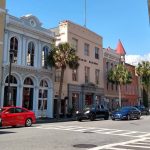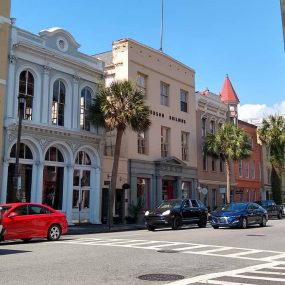 A Traveler's Guide to the Best Shopping in Charleston
Last updated on August 24th, 2022 at 07:50 pm
When visiting Charleston, S.C. for the first time, many travelers are thrilled about the nearly endless list of things to do during their trip. Charleston is known for its beautiful beaches and marshland as well as its world-class culinary scene, but the city also offers plenty of opportunities for great shopping as well. Between your kayaking excursion through the marshes and your big dinner at one of the best restaurants in the area, be sure to make time to pop into some of the best places for shopping in Charleston.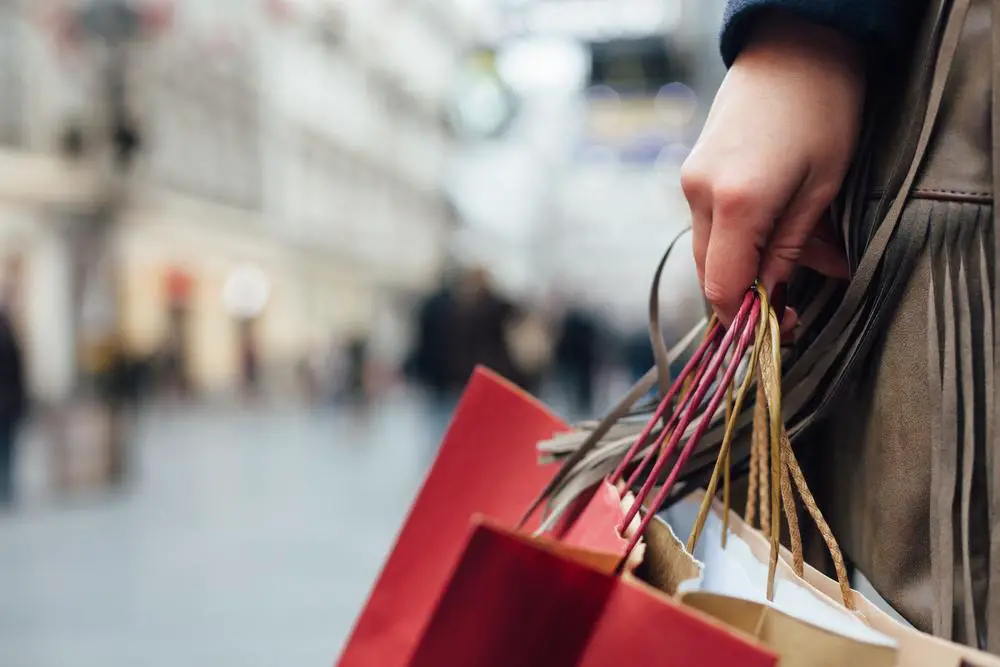 Located in downtown Charleston, King Street is the go-to shopping destination for locals and visitors alike. While upper King is the place for dining and bar hopping, lower King is home to a plethora of great stores. Whether you're looking for big-name stores like Forever 21 and Louis Vuitton or small local boutiques, King Street has it all. Most of the shops in this area sell clothing, but you will find a number of home decor shops and jewelry stores. Seek out some of the independent boutiques like men's clothing store M. Dumas & Sons or Spartina 499 to bring home unique pieces influenced by Charleston's personal style.
Market Street
The Market Street area of downtown Charleston is one of the top tourist destinations because of its rich history and a number of shops, restaurants and bars. Even if you're planning to shop in the area, it's worth paying a visit to the indoor/outdoor marketplace. If you're looking for more traditional souvenir items, this is the best area to go shopping, though you will also discover a few local art galleries and boutiques with unusual offerings. You'll also notice a number of people selling handmade sweetgrass baskets weaved in a traditional method developed by the local Gullah culture with bulrush, a kind of marsh grass.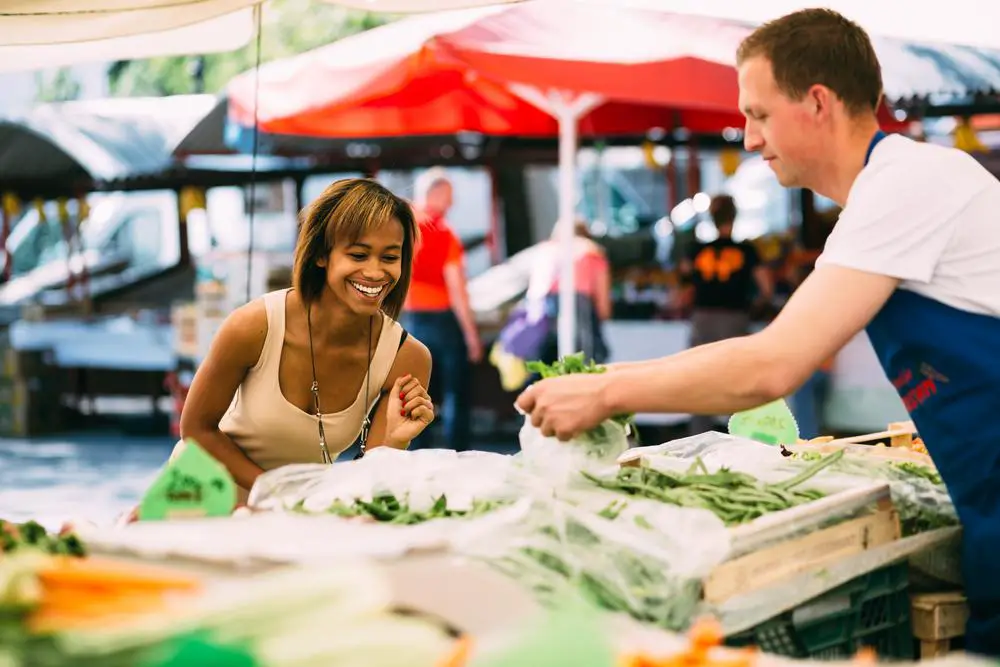 Farmers Markets
No matter what area you're staying in, you'll find weekly farmers markets throughout the city. The downtown farmers market takes place every Saturday afternoon between the months of April and November. Here, you can find a number of great handmade items like artwork and jewelry, experience a taste of the area's food trucks and enjoy live music in the beautiful Marion Square. If you're staying in a vacation rental, you may also want to consider filling up a box of fresh, local produce to enjoy in a home-cooked meal during your stay. On Sundays, you can enjoy a Sunday Brunch Farmers Market in the outdoor area of local music venue the Pourhouse and pick up a few unique souvenirs at the same time. At nearly any farmers market in the area, you'll discover beautiful pieces of local art and products like homemade soaps and candles.
Tanger Outlets
While King Street offers a variety of different shopping opportunities, you might want to head to the Tanger Outlets in North Charleston if you're hoping to completely re-vamp your wardrobe. Though the outlets offer only items from popular brands, you can find great deals on typically expensive items. Find a great new pair of sneakers for half the price at the Nike store, score a great deal on a new professional wardrobe at Banana Republic or discover even lower prices at places like H&M. 
Mount Pleasant Towne Center
For anyone staying at a vacation rental in Mount Pleasant, the Towne Center is the best place to go shopping in Charleston. You can enjoy your vacation by staying on the nearby Isle of Palms and pop over to the Mount Pleasant Towne Center to shop at stores like Athleta, Belk or Palmetto Moon. While in the area, you can also dine at one of the center's restaurants, including Grimaldi's Pizzeria or Zoe's Kitchen, and then head to the movie theater to catch a late-night flick. 
Best Places to Stay in Charleston, S.C.
Downtown
For travelers seeking an area with a bustling nightlife, downtown is the best place to stay in Charleston. You'll have quick and easy access to the city's many restaurants and bars and stay within walking distance of the shopping district. Though you'll have to head outside of the city to spend the day at the beach, downtown features some of the city's best attractions, including Waterfront Park, Rainbow Row, the Battery and the aquarium. From downtown, you can walk or bike over the city's most notable structure, the Ravenel Bridge, and snap some pictures from one of the best vantage points in Charleston. 
Folly Beach
Those people looking to take a beach getaway should look into staying on Charleston's Folly Beach. Located just 20 minutes from downtown, Folly Beach is on James Island and is known for a bohemian beach vibe with great small beach town restaurants like Jack of Cups Saloon, Chico Feo and The Drop-In Bar & Deli. Unwind in a beachfront vacation rental to stay close to the water and all of the area's activities. 
Isle of Palms
If you head in the opposite direction of Folly from downtown Charleston, you'll discover the city's other most popular beach—Isle of Palms. This area is located in the town of Mount Pleasant, also a mere 20-minute drive from downtown. If you're planning to shop while staying here, you'll be just down the street from the Mount Pleasant Towne Center. You'll have access to fun beach bars like the Windjammer and upscale restaurants like The Boathouse at Breach Inlet. For those trying to decide between Isle of Palms and Folly Beach, keep in mind that Isle of Palms tends to attract a slightly more family-oriented crowd though both destinations are great for any kind of traveler.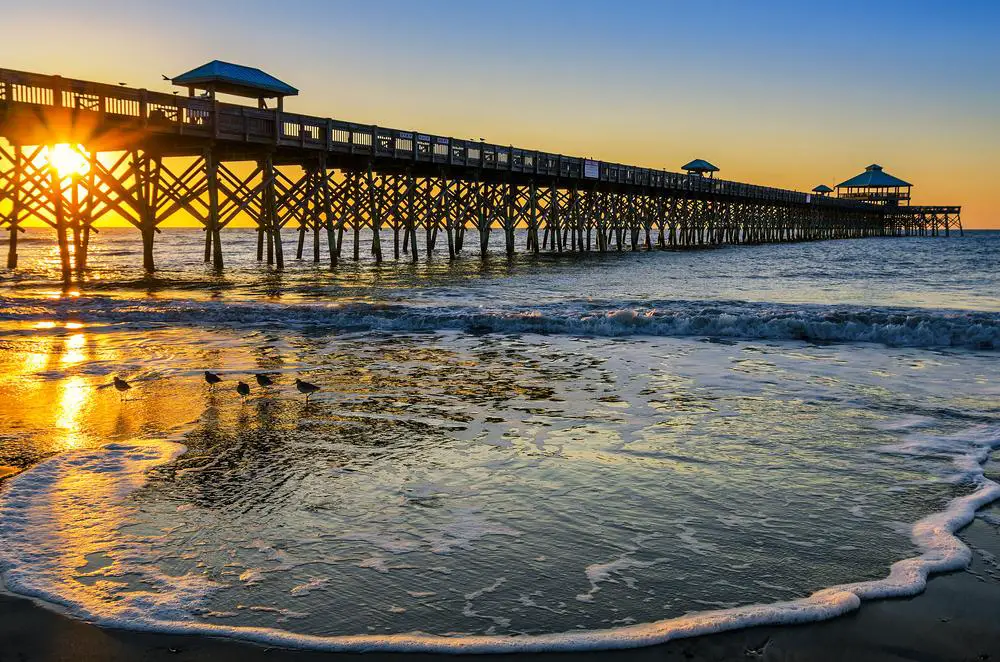 While staying in Charleston, S.C., you'll be able to dine as some of the South's best restaurants, explore the gorgeous beaches of South Carolina's coast and learn about one of the most historic cities in the region. During your stay, you should plan to explore one of the many shopping options throughout downtown and the surrounding areas. And, don't forget to check the farmers market schedule for the most authentic taste of the area's shopping, food and culture.
This page contains affiliate links for which we may receive financial compensation when a purchase has been made through one of our affiliate partners.