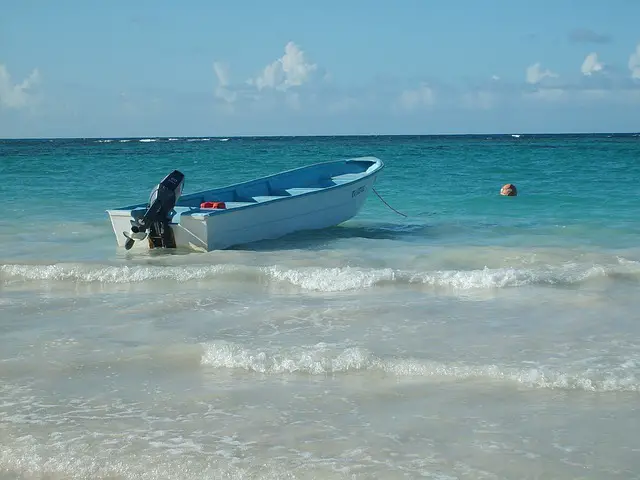 Amber Cove is a 30-acre, two-berth port that can handle up to 8,000 passengers and 2,000 crew members per day. The Cove lies on Maimon Bay in Puerto Plata Province in the Dominican Republic's north coast region. The Cove is named after the precious amber stone that comes from fossilized tree resin and is mined in the area. 
A relatively new port, the Amber Cove Cruise Center opened in 2015. The port was co-developed by Carnival Corporation and Grupo B&R. Grupo is a 100-year-old Dominican company focused on shipping and port operations. 
This undertaking was quite monumental for Puerto Plata, and the opening of Amber Cove marked the first time in 30 years that cruise ships had been to the Dominican's north coast.
On one of his trips to America in the 1400s, Christopher Columbus discovered Puerto Plata. In 1502, Nicolas de Ovando founded the city at the beginning of the Spanish colonization. 
Fast forward to 1993 and the original Jurassic Park movie. This tale of modern-day dinosaurs created from ancient DNA found in insects trapped in amber (sounding familiar?) was partially filmed in Amber Cove. The Amber Museum was the location of some of the scenes in the movie, and exhibits shown in the film are from the museum.
[caption id="attachment_16713" align="aligncenter" width="556"]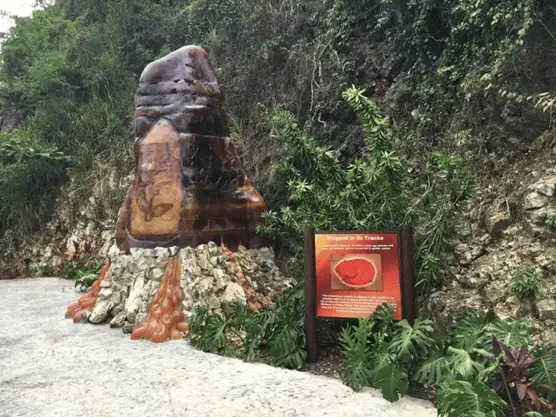 Sign commemorating the filming of Jurassic Park[/caption]
For more information on Amber Cove, Dominican Republic, go to the port's website: https://www.ambercove.com/
Where You Dock in Amber Cove (Puerto Plata) Dominican Republic
Your ship will dock at one of the two berths in the Amber Cove Cruise Center. Opened in late 2015 at the cost of $85 million, this port of call in the Caribbean is a short distance from Fort Lauderdale, Miami, and Port Canaveral.
Holland America Line, Carnival Cruise Line, and Costa Cruises all currently stop in Amber Cove. Carnival Cruise Line's newest ship, Mardi Gras, will begin stopping at Amber Cove regularly in late 2022.
Getting Around Amber Cove (Puerto Plata) Dominican Republic
Getting around the port is easy, and it has been laid out in a passenger-friendly way that prevents congestion.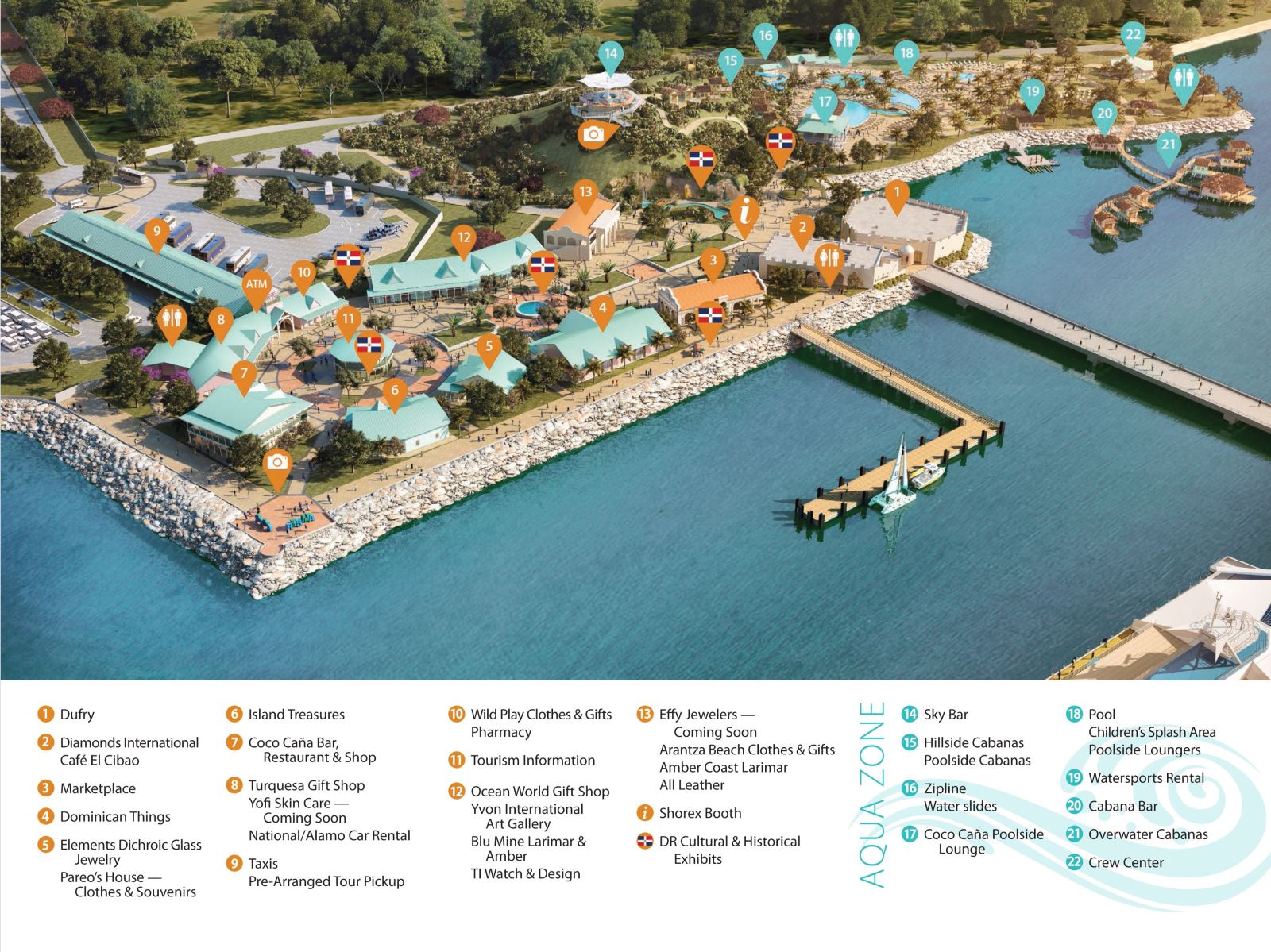 Walking:
A five-minute walk along the pier will take you from the cruise ship to the Cruise Center. If you have a mobility issue, there are locals that drive carts and will take you around to almost all of the areas of Amber Cove.
Taxi:
Depending on where you are going, expect the trip to cost an average of $35 to $50, U.S. You will find taxi services at the Cruise Center. Rates are established by the taxi union and not by Amber Cove. Always look for the Amber Cove window decal in any taxi you choose.
Car:
Information on renting a car is located at the Cruise Center. There are two agencies, National and Alamo, which rent cars.
For both car rental agencies, you must be 21 years of age with a valid driver's license, identity card, or passport. You will also need a credit card in your name. Driving is on the right side of the road in the Dominican Republic.
Shopping In Amber Cove (Puerto Plata) Dominican Republic
Diamonds International
Diamond International is located at Amber Cove. DI is the largest duty-free jeweler globally and does 99% of its business with travelers on cruise ships. It is a privately owned company with over 130 stores throughout the Caribbean, Mexico, and the United States.
While Diamonds International has quality products, some feel their stores take away from local products and lack any cultural relevance.
If you are looking for something more authentic, there are numerous local shops located around the Cruise Center in a colonial-style plaza. The Mercado houses numerous stalls where local vendors sell souvenirs and crafts. There are also vendor stalls along the promenade by the bay.
While in Amber Cove, you might want to consider these items that are local to the Dominican Republic:
Amber Gemstones or Fossils
In Amber Cove, you will see the honey-colored gemstones and a more coveted blue variety of amber that are made into jewelry and art objects. Some amber will contain fossilized insects and come from the region's amber mines.
Hand-Rolled Cigars
Cigars from the Dominican Republic are much sought-after. These cigars are renowned for being well-crafted, tightly rolled, and uniquely flavored. Premium hand-rolled cigars range in both flavors and strengths. They are sold at several shops in the Cove.
Coffee
A staple in the Dominican, coffee, referred to as Santo Domingo, is best known for its Arabica and Robusta coffee varieties. Arabica is milder and the Robusta, as its name suggests, has a more robust flavor. The coffee is sold in bags ideal for bringing it back with you.
Faceless Dolls
A Dominican artist first created these colorful dolls in 1981. They have now become a signature souvenir for travelers. They are typically crafted from red clay, porcelain, or plaster and painted bright, vibrant colors. If the idea of their facelessness is off-putting to you, think about the Willow Tree figurines in the USA. Those figures don't sport any facial features either.
MamaJuana
This drink is popular in the Dominican Republic and is a mixture of rum, red wine, honey, tree bark, and a blend of herbs. The locals believe that MamaJuana is both an aphrodisiac and a healing agent. Making it easy to travel with, MamaJuana comes in a dry mix.
Mahogany Wood Carvings
The national tree of the Dominican Republic, mahogany, is incorporated into the carvings of local artisans. Mahogany wood carvings are available in different shops and may depict animals, people, or significant cultural objects.
Dining In Amber Cove (Puerto Plata) Dominican Republic
Dress Code: Beach or resort clothing in Amber Cove is the norm. If a restaurant is described as "casual," then long shorts, capri pants, and sneakers or sandals are acceptable. No sleeveless shirts for men and ladies need to wrap or a cover-up over their bathing suits.
"Casual Elegance" will require dress shirts with sleeves, no flip flops, and long pants for men. "Formal" will mean long pants and collar shirts for men, along with dress shoes. For women, blouses, skirts, slacks for dresses along with dress shoes.
Tipping: Restaurants will usually include a 10% tip on the bill, but inquire if you have any doubts. Taxis are not usually tipped. The locals who operate the free carts at the Cruise Center always appreciate a tip for good service.
Dominican foods combine Spanish, African, Taino, and Middle Eastern flavors.
Here are some dishes you might want to try when you are in Amber Cove to get a sense of the Dominican Republic cuisine.
Mangu: This is a staple that you will find in many food stalls, cafes, and restaurants. It is made from boiled and mashed plantains topped with sauteed red onions. It is often served with eggs, salami, and fried cheese. You will also see mangu under the name of "Los Tres Golpes," or The Three Strikes.
Dulce de Coco: This creamy pudding-like dessert is made with coconut and milk. This dish is both nutritious and as tropical as you can get.
Quipe: You will find Middle Eastern influences in quipe (or kipe). Derived from the popular Lebanese dish kibbeh, this Dominican version is deep-fried balls of bulgur wheat. They will often be filled with onions and seasoned beef or lamb and eaten as finger food or appetizer.
Sancocho: Often found in Latin American countries, the Dominican variation of sancocho is a thick soup that might include up to seven different types of meat. It can consist of pork, beef, and chicken that has been stewed with various local vegetables like plantains and yucca.
La Bandera: In the Dominican Republic, La Bandera ("flag" in Spanish), is a common dish of white rice, stewed beans, and roasted meat. Both filling and delicious, it also goes by the name of "Arroz, Habichuelas y Carne, or la Comida."
Asopao: Another rice dish, this Creole-influenced recipe, is served throughout the Caribbean. This thick rice porridge is made with chicken or shrimp seasoned with pumpkin, chili peppers, cilantro, and orange.
Restaurants:
Charros CaribeMex: Caribbean, Mexican – located 5.5 kms from cruise port
Cafe El Cibao: Cafe, Deli – located at Amber Cove
Pescaderia Los Primos: Seafood, Caribbean – located 1.6 kms from cruise port
Parado La Playa: Seafood, Caribbean, Latin – located 1.7 kms from cruise port
Things To Do in Amber Cove (Puerto Plata) Dominican Republic
The waterfront welcome center has shopping venues, restaurants, bars, the Aqua Zone recreational area with a pool, splash zone, and green spaces. Be aware that there is no beach in the Cove itself.
You won't find cultural or historical attractions in Amber Cove like you might expect in other Caribbean ports, as this is a privately developed port. Amber Cove is an example of a cruise line that has developed its own port that provides attractions to encourage its passengers to stay on the site or at least nearby.
To that end, you can walk through the duty-free shop and take the cobblestone path that will lead you to a resort-style pool, bar, and activity area. There is an open-air restaurant so that you will be able to experience the Caribbean ocean breeze while you dine.
The water area comprises three pools that are connected by river-type waterways. Each water bath has a pedestrian bridge that crosses over the water below. The largest of the three pools has a swim-up bar that is very popular.
A splash pad with a splash bucket and mini slide is great for little ones to enjoy. Next to the splash pad is a half basketball court and a giant chess set.
Puerto Plata is the kiteboarding and windsurfing capital of the Caribbean, so this would be an excellent place to try your skills. The waterslides and zip lines will probably appeal to you if you are on the more adventurous side. 
You will also be able to rent water sports equipment such as paddleboards, hydro bikes, kayaks, and boat cycles.
If you prefer to have some private time, there are four types of Cabanas that are available for rent. Choose from Ocean, Poolside, Hillside, and Grand Cabanas. 
All cabanas include snacks, water and soda, a refrigerator, WiFi, Deck chairs Showers, and waiter service. 
Ocean Cabanas have cable T.V. and tables and chairs. 
Poolside Cabana includes T.V. with HDMI cable, air conditioning, fan, mist cooling system, and a living room set. 
The Grand Cabanas include T.V. with HDMI cable, air conditioning, fan mist cooling system, hot tub, and both dining and living room sets.
As of July 2021, the rates for the Cabanas were:
Ocean Cabanas: max of 8 people, $345 per day
Poolside Cabana: max of 8 people, $325 per day
Hillside Cabana: max 8 people, $310 per day
Grand Cabana on the water: max 20 people, $1,170 per day 
Top Tours & Excursions In Amber Cove (Puerto Plata) Dominican Republic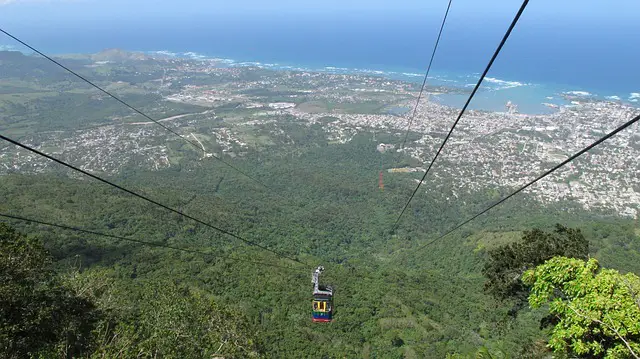 See the beautiful and historic sights of Puerto Plata. Tour Fort San Felipe, a Spanish fortress built in 1577,  and see the amazing views from the summit of Mount Isabela before riding the cable car to the city below....
Duration: 4 hours
Activity Level: Moderate
Note: Minimum age is 10 years
Wheelchair Accessibility: No
Food: Snacks provided
Book Now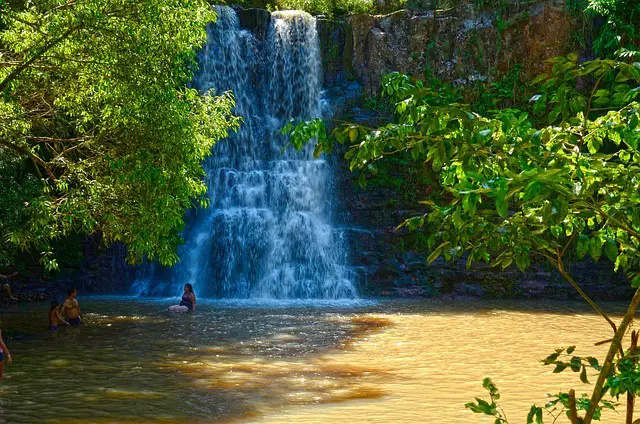 Spend the day in paradise. Hike through lush Dominican forest to a serene rainforest waterfall where you can swim in the clear waters of the pool below....
Duration: 3.5 hours
Activity Level: Moderate
Note: Minimum age is 16 years.
Wheelchair Accessibility: No
Food: Complimentary water and punch; food avail. for purchase
Book Now