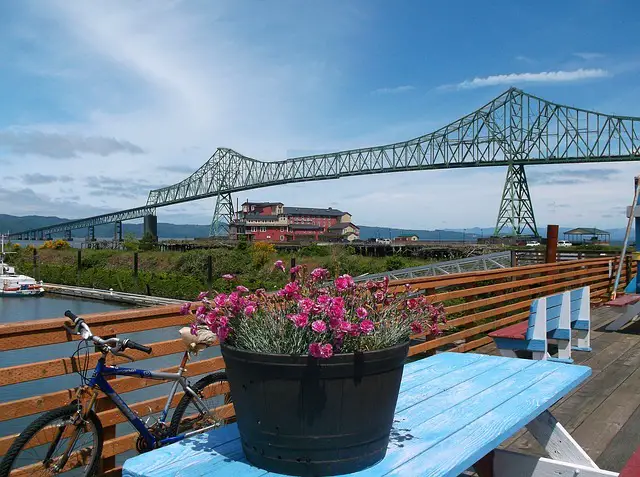 Astoria is located in Clatsop County, North-East Oregon, at the mouth of the Columbia River, across from the state of Washington. This quaint town has a population of approximately 10,000 and prides themselves on being great hosts to their cruise visitors, as tourism, along with light manufacturing, are Astoria's main economic activities.
Where You Dock in Astoria, Oregon
The Port of Astoria, located just west of downtown, has been a stop for cruise ships since the early 1980's and understands the needs of cruise passengers. There are up to 40 vendors selling local goods, arts and crafts, as well as local musicians filling the air with music as you depart the ship. While it's too far to walk into downtown, plenty of transportation is available and unlimited ride passes are for sale at the pier. If you have any questions, just look for Astoria's cruise host volunteers in their blue coats and they will be more than happy to assist.
Getting Around Astoria, Oregon
Cruise Shuttle to Downtown
Public transit offers cruise passengers a shuttle to downtown which runs every 15 minutes – Route 11. A transportation kiosk is located at the pier which offers unlimited ride passes for $7, which includes the hop-on-hop-off riverfront trolley.
Riverfront Trolley
The historical Riverfront Trolley is a great way to explore Astoria and for a great price – $1 per ride or $2 for unlimited rides. There are 11 different trolley stops, but will stop when a passenger flags it down – perfect if you get tired of walking. An average round trip is approximately 55 minutes and it will drop you off 500 yards from the dock.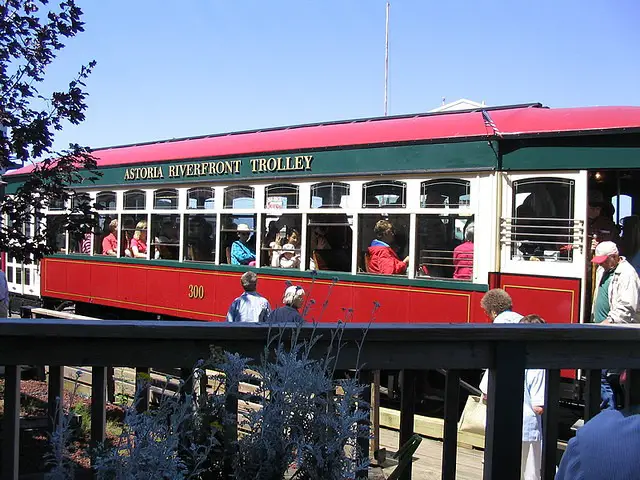 Taxis
If you'd rather not take mass transit, there are a handful of taxis available for hire at the port. Taxis run on a metered system, but Royal Cab will do tours of Astoria for $40/hour.
Shopping In Astoria, Oregon
Downtown Astoria
Historic downtown Astoria is the hub for shopping, centered around Marine Drive and Commercial Street. There are many different unique shops, boutiques and antique stores.
See here for a map of Downtown Astoria.
Sunday Market
If you happen to be docked on a Sunday from May to October, a visit to the Market is a must. Located downtown on 12th Street from 10am-2pm, homemade, local goods, fresh produce, art and other unique items are available.
Dining In Astoria, Oregon
While any cuisine is available in Astoria, seafood is certainly Astoria's specialty. Most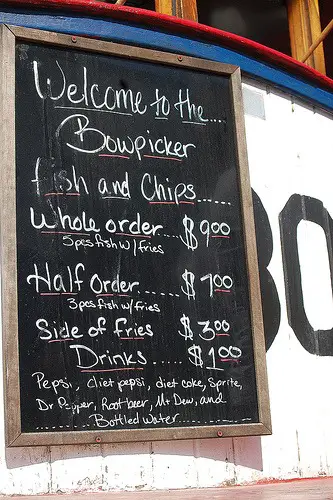 restaurants are located downtown and along the Astoria Riverwalk. Here are some of the top-rated restaurants in Astoria:
Bowpicker Fish & Chips – corner of 17th & Duane St, in a converted gillnet boat – counter service, no seating, open seasonally & in good weather
Drina Daisy Bosnian Restaurant – 915 Commercial Street (downtown) – Bosnian comfort food in a relaxed atmosphere, open Wed.-Sun.
Bridgewater Bistro – 20 Basin St (close to port) – Pacific Northwest cuisine – upscale casual, Seafood, waterfront
T. Paul's Supper Club – 360 12th Street (downtown) – fresh, local classics with a twist, casual dining
Things To Do in Astoria, Oregon
The Astoria Column
The Astoria Column was built 600 feet above sea level on Coxcomb Hill as a tribute to the early settlers of the Pacific Coast. Built in 1926, this popular attraction affords wonderful views of the town, the Columbia River, mountains and the Pacific Ocean in the distance.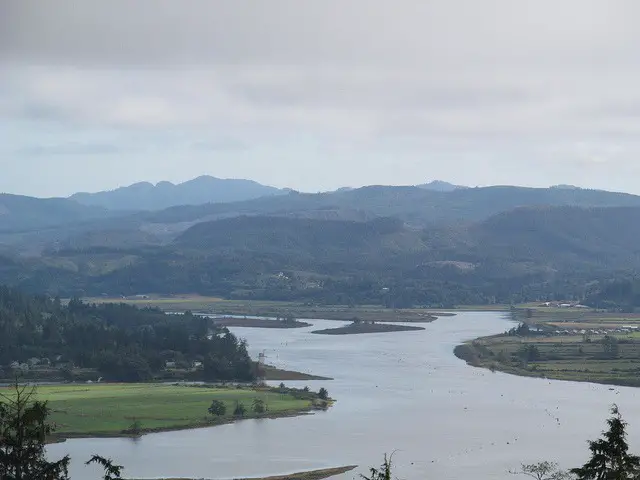 Columbia River Maritime Museum
Visit one of the premier museums in Oregon. Originally founded in the early 1960's from a private collection of maritime artifacts, the museum has grown to include the latest technology and interactive exhibits, including what it's like to pilot a tugboat, be part of a Columbia River rescue by the Coast Guard and visit the Lightship Columbia, a floating lighthouse.
Flavel House Museum
Tour this wonderfully preserved Queen Anne mansion, originally built for Captain George Flavel in 1885, one of Astoria's most influential citizens. At approximately 11,600 square feet, this magnificent home has been restored to its original glory. The original Carriage House also still stands on the large, well-manicured gardens and is home to the Visitor's Center and Museum store.
Top Tours & Excursions In Astoria, Oregon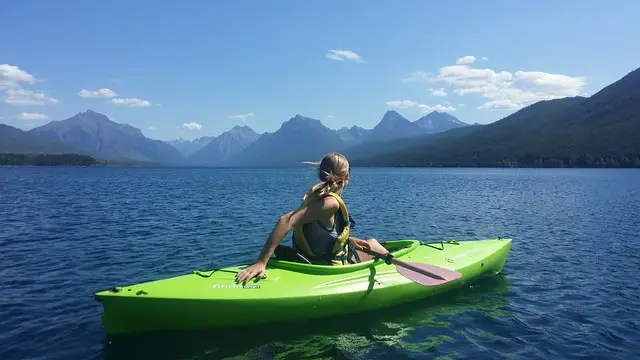 Led by a local guide, you will see the beauty of Oregon including wildlife in its natural habitat. Tour variations depending on level of kayaking skill....
Duration: Flexible
Activity Level: High
Wheelchair Accessibility: No
Food: No
Tour Includes: All equipment
Book Now