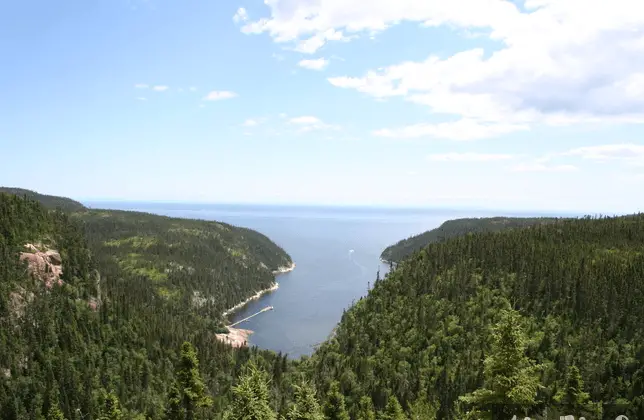 Baie-Comeau is located in the Cote-Nord region of Quebec in Canada. The city of 22,000 is made up of two urban centers - Baie Comeau proper and Hauterive. Because of its location on the Saint Lawrence River near the mouth of the Manicouagan River, it has derived its industry from forestry, hydroelectricity and mining. Baie-Comeau also has a vibrant natural ecosystem as the region was formed by retreating glaciers and it is home to UNESCO's World Biosphere Reserve of Manicouagan-Uapishka. Perfect for cruise visitors, Baie-Comeau is easily explored in one day.
Where You Dock in Baie-Comeau – Quebec
Baie Comeau pier is a 1.5 km taxi ride from the city center. There is a Tourist Information Center, with wi-fi, located at the pier.
Getting Around Baie-Comeau – Quebec
In addition to shuttle service the cruise line may offer, taxi may be the easiest way into the city center.
Shopping In Baie-Comeau – Quebec
Dining In Baie-Comeau – Quebec
Top Restaurants in Baie-Comeau
Manoir du Cafe – located in the heart of downtown, this cafe is known for its delicious coffees, breakfast and lunch. $$
Microbrasserie St-Pancrace – located downtown, this microbrewery offers a great selection of craft beers and tasty bites to eat. $$
Restaurant La Cache d'Amelie – this upscale restaurant serves excellent French cuisine, has an extensive wine list and is located near downtown. $$$$
Things To Do in Baie-Comeau – Quebec
Manic 5 Dam – largest in the world of its kind. 70 stories high, just under one mile in length. Tours available which include bus ride to the crest of the dam, offering wonderful views.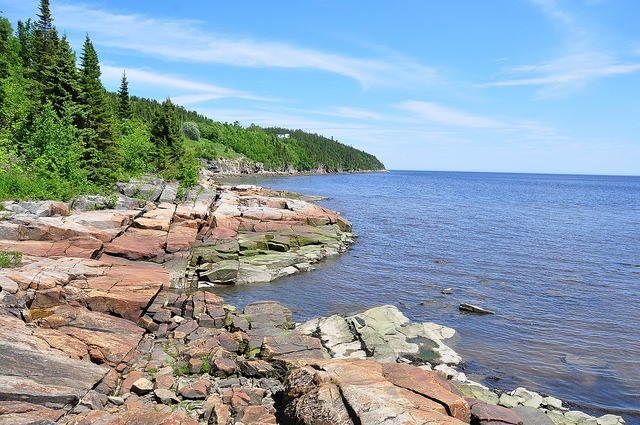 Garden of the Glaciers, UNESCO World Biosphere Reserve – enjoy an interactive, multi-media step back into prehistoric time at the Glacier Exploration Station. Walk through an ancient sea-bed, complete with shells and mollusks or visit the Maritime Adventure Park. Try your hand at flying over a glacial lake on a zipline, hiking the many trails or sea kayaking.
Pointe-aux-Outardes Nature Park – Guided tours, demonstrations on culture, plant biology, archeology, ecology
Pointe-des-Monts Lighthouse & Shipwreck Museum – climb seven floors, seeing pioneer artifacts along the way, to the wonderful views at the top. Visit a nearby native church built in 1747. At the Shipwreck Museum learn about the tragic stories of the many shipwrecks dotting the floor of the St. Lawrence River.
Franquelin Forest Village – see how people lived in the local lumber camps of the early 1900's. Watch demonstrations, hear stories and see pictures of life during this time.