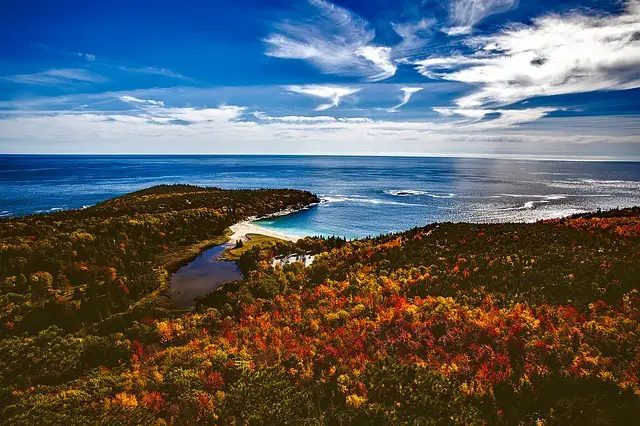 Bar Harbor, Maine, is a town that is located on Mount Desert Island (pronounced "dessert" because it is such a sweet place!) in Maine, USA. Mount Desert Island is the largest island off the Maine coast and the sixth-largest in the contiguous United States.   The town lies along Maine's Frenchman Bay and connects to neighboring Acadia National Park.
Cadillac Mountain
is the highest point on the North Atlantic seaboard and where you can see, from October 7 through March 6, the first sunrise in the United States.   On the northeast coast of the United States, Bar Harbor is known as the gateway to
Acadia National Park
, considered the crown jewel of the North Atlantic Coast. The park is one of the top 10 most-visited national parks in the United States. There are 27 miles of historic motor roads, 158 miles of hiking trails, and 45 miles of carriage roads.   The Wabanaki Indians knew Bar Harbor as "Pemetic," meaning "range of mountains." The Wabanaki left behind great piles of shells from harvesting the shellfish prevalent in the harbor.   In September 1604, French explorer Samuel de Champlain ran aground on a rock ledge in the harbor. He met the Wabanaki when he came ashore to repair his ship.   During the 19th century, many influential and wealthy Americans built summer cottages for their families in Bar Harbor. Some of those homes, such as the
Bar Harbor Manor
, which was built in 1887, have been converted into wonderful B & Bs.   Today, the town of Bar Harbor attracts a large number of outdoor enthusiasts. Bar Harbor has beautiful trails in Acadia National Park to hike or bike. You will see Maine's wildlife no matter the season.  
Where You Dock in Bar Harbor – Maine
Your ship will anchor in Frenchman Bay. Passengers will be tendered to the Town Pier, located in the heart of the downtown area. Once the ship drops anchor, passengers are ferried back and forth to one of the port's two piers.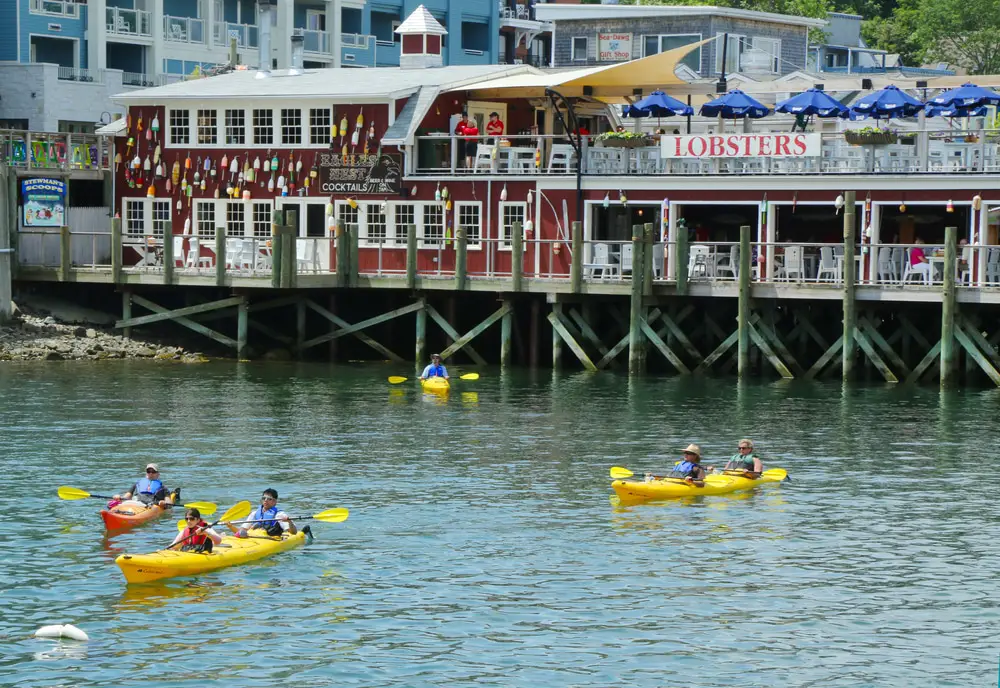 Getting Around Bar Harbor – Maine
Walk: The town of Bar Harbor is easy to get around by walking. The Bar Harbor Shore Path is a 1.5-mile flat, crushed stone trail near the harbor. There is heavy foot traffic on this path and it is suitable for all skill levels. This path offers scenic views of the harbor and is accessible all year round.
Bus: The Island Explorer is a free shuttle bus that has routes that link the village center to Acadia National Park, which is on the Campground Route (No. 1). The bus departs from the Village Green approximately every 30 minutes, and it will take you about 10 minutes to get to the park.
If you want to go to Jordan House or Cadillac Mountain, take the Loop Road Route (No. 4) from the Visitor Center at the park entrance.
The Sand Beach/Blackwoods Route (No. 3) leaves the Village Green every 30 minutes. The trip to Thunder hole will take about 20 minutes.
As we mentioned, the Island Explorer shuttle is free, but there is a small fee per person to enter Acadia Park.
Trolley: Oli's Trolley will take passengers on a 2.5 hour narrated tour through Acadia National Park. The trolley visits Cadillac Mountain and Thunder Hole. There are daily tours from June through October and run, as of  December 2021 writing, $16 for adults. Children under 12 are $11, and children under 5 are $6.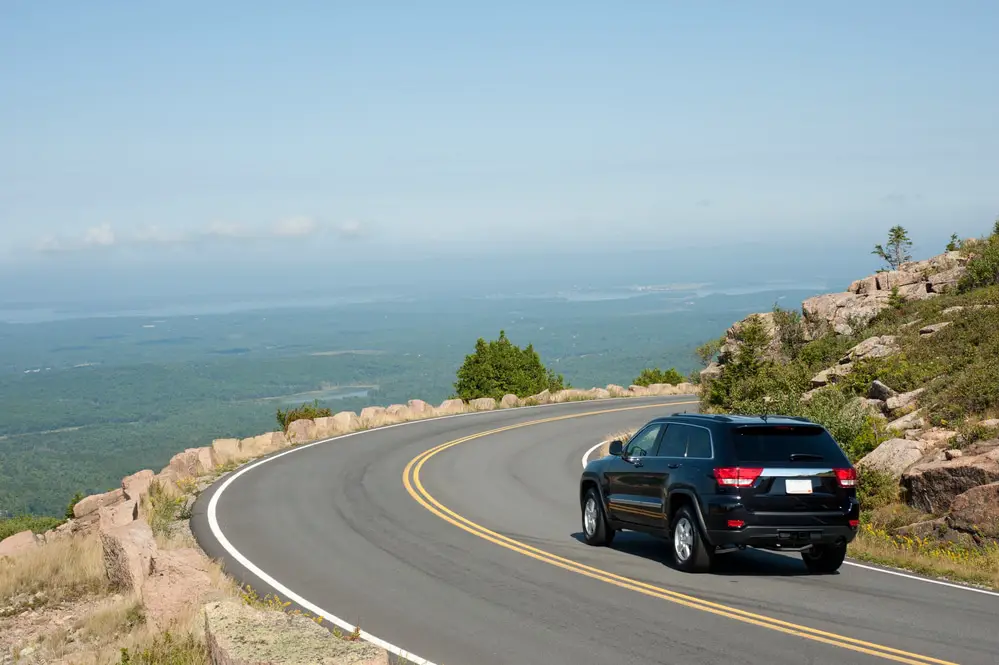 Car: There are no rental car agencies located in Bar Harbor. Hertz and Enterprise are located at the Hancock County Airport, a 45-minute ride away on the Island Explorer (Campground Route).
For Hertz, you will need to provide a valid driver's license. If the license is in a language other than English, you will also need an International Driver's Permit. If using a credit card for payment, you will need to provide two (2) valid forms of identification and proof of a return airline flight that coincides with your rental.
For Enterprise, you must be 21 years of age or older and have a valid driver's license and a major credit card. Please check with Enterprise for additional policy information.
Driving in the United States is on the right-hand side of the road.
Taxi: You will have no trouble getting a taxi in Bar Harbor, as taxis line up on the street by the pier. If you would like a custom, narrated tour by taxi, then At Your Service Taxi Company would be the one to contact (1.207.288.9222). They are Bar Harbor's oldest and largest taxi service.
Bikes: You can rent a bike to travel along the motorist-free gravel carriage road about a mile and a half from downtown. Bar Harbor Bike at 141 Cottage Street or Acadia Bike at 48 Cottage Street will be able to rent you a bike. Once you have rented a bike, you can take the bike from Bar Harbor to the trails or on the Island Explorer shuttle, a bicycle express route from Village Green to the Acadia National Park carriage road system at Eagle Lake.
Shopping In Bar Harbor – Maine
Many tourist shops and boutiques are located near the harbor in the downtown area. Most of them are located along Main Street and the adjacent side streets.
Spruce & Gussy
This shop is not your typical tourist shop. Although you will find items reminiscent of the area, they are all made by hand. They can be both functional and fabulous. The shop is locally owned with jewelry, handbags, baby gifts, art, ceramics, and more.
Find out more here: Spruce and Gussy.
Sherman's Books & Stationary
This is the oldest bookstore in coastal Maine. If you are looking for a bookstore to replenish your reading material on board the ship or want to know more about Maine, this bookstore will be the place to stop. You will also find gifts, housewares and a few souvenirs here.
Find out more here: Sherman's Maine Coast Book Shop.
The Acadia Store
This store has been locally owned and operated for over 80 years. Here you will find soaps, clothing, housewares, books, pottery, and local food and snacks. The store also has Maine-crafted rope mats, buoys, art, photography, and prints.
Find out more here: Acadia Country Store.
Native Arts Gallery
Opened seasonally from early May to late October, this family-owned store offers southwestern Native American jewelry. Sterling silver jewelry in Navajo, Zuni, and Hopi designs offers you very  unique and beautiful items.
View this post on Instagram
Find out more here: Native Arts Gallery.
My Darling Maine
Having celebrated its 5th anniversary in 2021, this quaint boutique has beautiful clothing, local products, fun totes, and skincare products.
Find out more here: My Darling Maine Island Boutique.
Dining In Bar Harbor – Maine
Bar Harbor prides itself on its fresh seafood, which is caught and delivered directly from boats in the harbor. Lobster, shrimp, scallops, and crab are a few seafood offerings. There are also haddock, flounder, clams, and oysters to be had at the many restaurants in the harbor.
Dress Code
The dress code in most places in Bar Harbor will be casual. Jeans or khakis with shirts are acceptable for even fine dining places like Havana. You should have supportive shoes for hiking or walking, and a jacket or sweatshirt is advisable as it can get a bit chilly with the wind off the water.
Tipping
Tipping in Maine and the rest of the United States is an expected practice. Restaurants, taxis, and most other services will expect a customary tip of 15% to 20% of the total bill.
The Thirsty Whale Tavern
40 Cottage Street
This is a  great place for lobster rolls, chowders, and regional craft beers. They have 14 different draught lines that range from local brewers to area craft brews. In good weather, outdoor seating is available.
2Cats Restaurant
130 Cottage Street
In Bar Harbor for over 20 years, the restaurant has been featured in Down East Magazine. This popular restaurant is a great spot for breakfasts, with chocolate pancakes smothered in peanut butter and fresh-squeezed orange juice. 2 Cats also has fresh seafood.
Side Street Cafe
49 Rodick
This family-owned restaurant has been open since 2009. If you are looking for comfort foods, the Side Street Cafe has burgers, sandwiches, soups, and several mac and cheese dishes. Especially popular is the seafood mac and cheese, roasted crab dip, and meatball sub.
View this post on Instagram
CIAO
135 Cottage Street
The casual menu is inspired by the owners' winter journeys near and far. The owners have brought back dishes from New Orleans, Charleston, Portland, Montreal, Italy, Mexico, and Maine. Beautifully presented, you can choose from lamb crostini, crispy pork belly, clam chowder, seared carrot taco, and "mo rockin" ribs. They have an eclectic wine list and a selection of Maine beer.
View this post on Instagram
Geddy's
19 Main Street
Touted as Maine's #1 seafood restaurant in Bar Harbor, Geddy's features fresh local ingredients and sustainably sourced seafood caught in the waters directly in front of the restaurant. The menu offers lobster roll, fresh fish, wood-fired pizza, burgers, steak, and vegetarian and gluten-free options. In the same location for over 40 years, Geddy's has current and historical pictures of the town lining the restaurant's walls and a view of the water.
View this post on Instagram
Havana
318 Main Street
If you are looking for a fine-dining spot in Bar Harbor, the chefs at Havana combine local ingredients and cuisine with a Latin flair. There are two menus, one for indoor dining and a tapas menu for outside dining. The restaurant may not look like a fine dining establishment from the outside, but it has been newly renovated and is in its 23rd season. Their meats and produce are organic, and the seafood is sustainably harvested.
Things To Do in Bar Harbor – Maine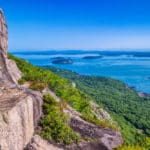 Acadia National Park: You can be both active or relaxed in Acadia National Park. A major destination for visitors, it is the highest point on the east coast of the U.S. at 1,530 feet. It has an accessible 27-mile loop road. Bike, hike or drive the paved pathway that encircles Cadillac Mountain. The views in Acadia National Park are spectacular, and there is nature galore. This is one of the most visited parks in all of North America.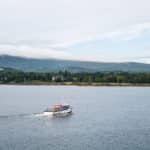 Lobster Fishing and Seal-Watching: Lulu Lobster Boat Ride is one of the top-rated boat cruises in the Maine region. They are the only boat tour in Bar Harbor hosted on a Downeast-style lobster boat. The two-hour tour sails from the heart of Bar Harbor with a demonstration of how lobster traps are hauled. You will see bald eagles, sea birds, and seals.
The Bar Harbor Whale Watch Company offers a cruise that takes in the breathtaking scenery of New England. In the waters of Frenchman Bay, your cruise will feature a professional naturalist who will share information and stories of Maine's natural history.
Thunder Hole: Take the Island Explorer Bus (Sand Beach/Blackwoods route) to watch the water surge and spout as high as 40 feet in the small inlet that is naturally carved out of the rocks.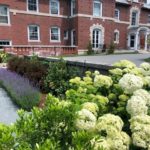 Bar Harbor Historical Society Museum: Housed in a former convent built over 100 years ago, this building is listed on the National Register of Historic Places. You will be able to see antique clothing, maps, books, photos, and other memorabilia from Bar Harbor's history.
Mount Desert Oceanarium: Tour the Maine Lobster Museum and see a lobster hatchery. Take the free Island Explorer bus (Campground route) to the Oceanarium. You will have the chance to see lobsters, baby starfish, and seals.
Walking Tour: Take a two-hour walking tour that begins on the Village Green on Main Street. A local, experienced guide will regale you with stories of rum-running and tales from the Gilded Age. The tour is put on by Maine Foodie Tours.
Top Tours & Excursions In Bar Harbor – Maine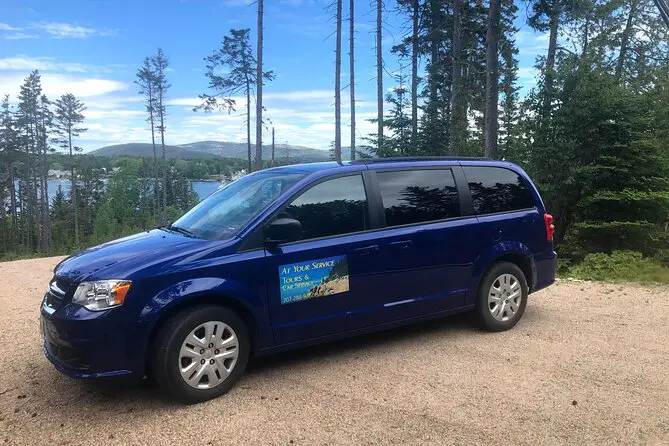 A local guide will pick you up and drive you to all the best sites along Acadia National Park's Park Loop Road including Cadillac Mountain, Thunder Hole, Otter Cliffs and many more, all from the comfort of your private van. ...
Duration: 3 Hours
Activity Level: Low
Wheelchair Accessibility: No
Food: Water and Snacks Included
Book Now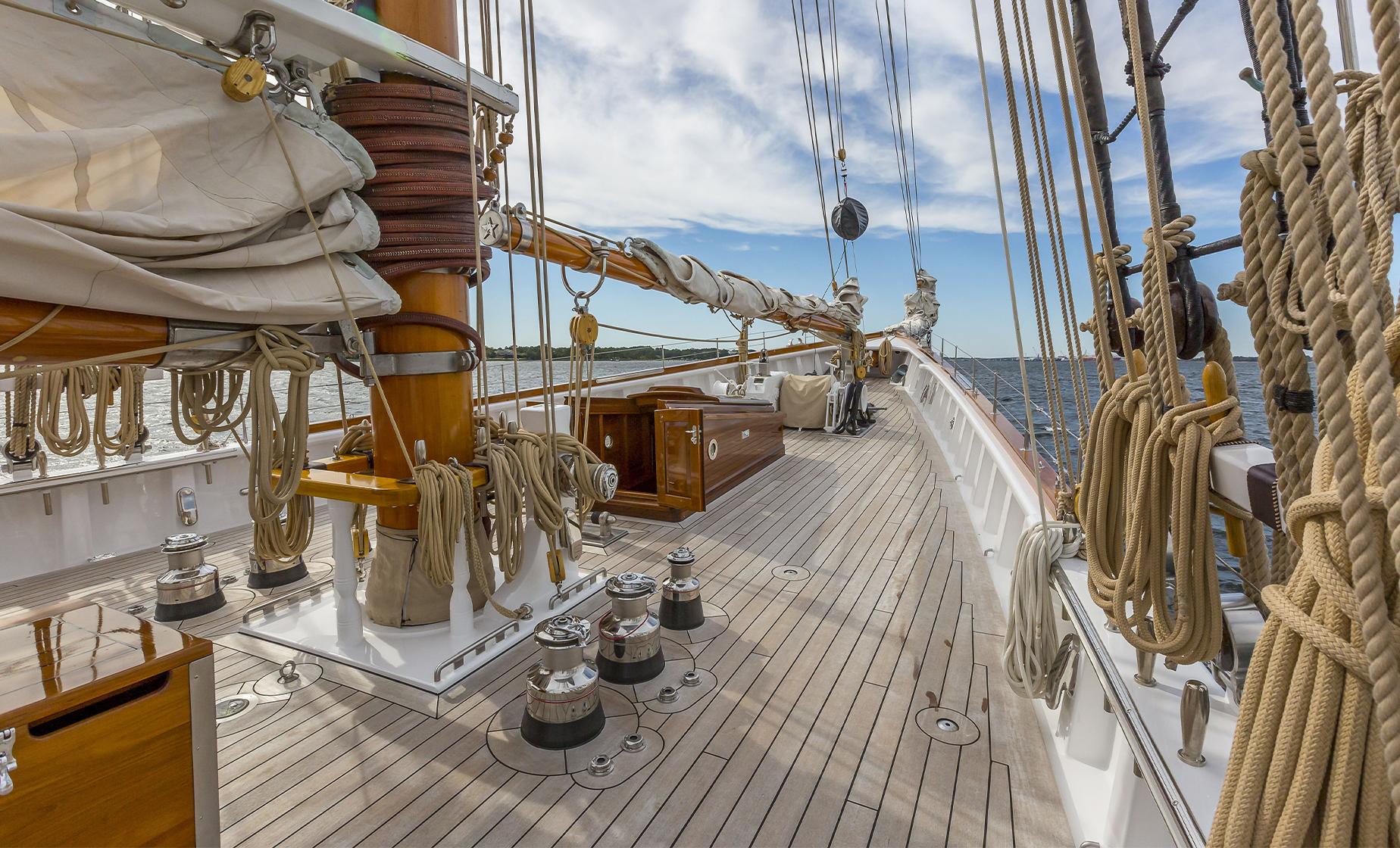 This hour and a half to a two-hour tour of Frenchman Bay will give you beautiful views of Acadia National Park from the sea. Historic schooner vessels are used for a leisurely sail on Frenchman Bay. You will be treated to a narration about historical and geographical points of interest. The boat will pass lighthouses, mountains, fishing villages, and mansions....
Duration: 2 hours
Activity Level: Low
Food: None provided, but you can bring it with you.
Book Now