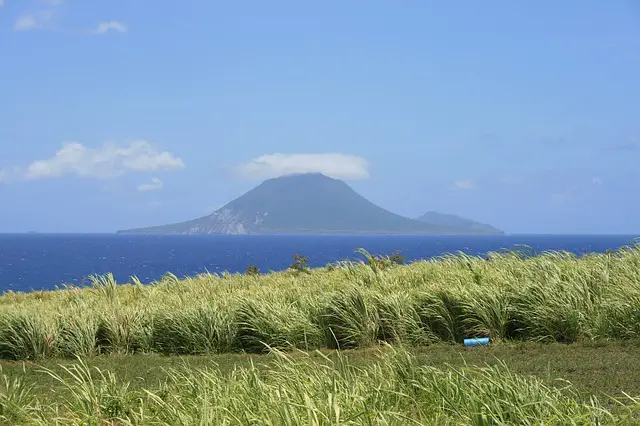 St. Kitts and Nevis are two small islands located in the heart of the Caribbean, separated by a narrow 2 mile straight. St. Kitts, the island on which Basseterre is located, is lush and green with tropical rainforests and abandoned sugar cane plantations that are slowly going wild. Creatures like the mongoose and green vervet monkey call this island their home. The dormant volcano of Mount Liamuiga stands proud watch over its domain.
 
Basseterre, the capital, is a small city of 35,000 people with a mixed English and French heritage and a long tragic history. Despite having been destroyed many times by war, fire, earthquakes, floods and hurricanes, Basseterre manages to capture the hearts of visitors with its picturesque colonial houses, quaint shops and vibrant life.
Check out these St. Kitts excursions!
Where You Dock in Basseterre – St. Kitts & Nevis
Cruise ships dock in Port Zante, which is a modern cruise ship pier boasting a large complex of shops and restaurants, offering some of the best shopping on the island. Port Zante is within walking distance of the city centre.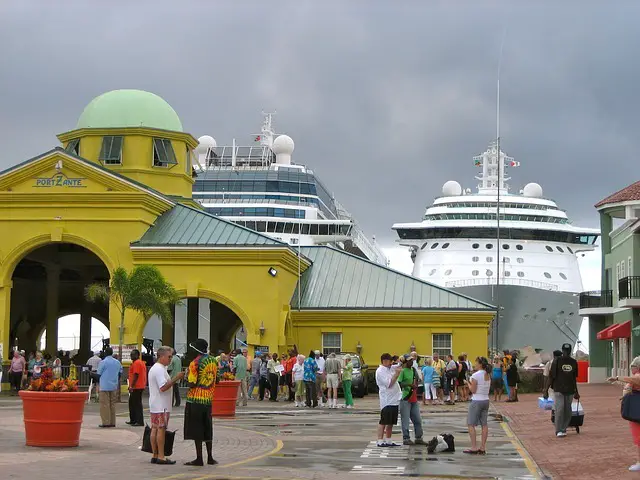 Getting Around Basseterre – St. Kitts & Nevis
Travel to the city proper can be done on foot, however, there are always taxis waiting by the port. They can be hired for a single trip or an entire day.
The public busses (which tend to look more like vans), can be flagged down anywhere and you don't need to be at a specific stop to request getting off. EC dollars are preferred, and having dollar coins on you will make the trip simpler. Most trips will cost 2-3 EC dollars depending on the distance travelled.
Shopping In Basseterre – St. Kitts & Nevis
Excellent shopping is plentiful in St. Kitts, where you will find hand-crafted items including baskets and leather goods. Fabrics or clothing can also be a good buy.
The Port Zante Mall, located at the cruise terminal, has approximately 60 shops, many of which specialize in jewelry and other luxury goods.
Pelican Shopping Mall, located within walking distance of the port, contains approximately 24 stores including some of the Caribbean's major retail outlets.
Dining In Basseterre – St. Kitts & Nevis
Caribbean food is a unique fusion of styles from all over the world. This blend includes European, African, Indian and Cajun traditions, and guarantees the opportunity to try foods and discover flavours that you won't find anywhere else.
If you're feeling adventurous be sure to try the famous Caribbean Goat Stew, St. Kitt's signature dish.
If a quiet afternoon of more familiar treats is what you'd prefer, try out The Gallery Cafe, 10 Independence Square North. The delicious homemade treats, great coffee, relaxing atmosphere and fantastic artwork are sure to please. Most visitors find it a fantastic change of pace!
Things To Do in Basseterre – St. Kitts & Nevis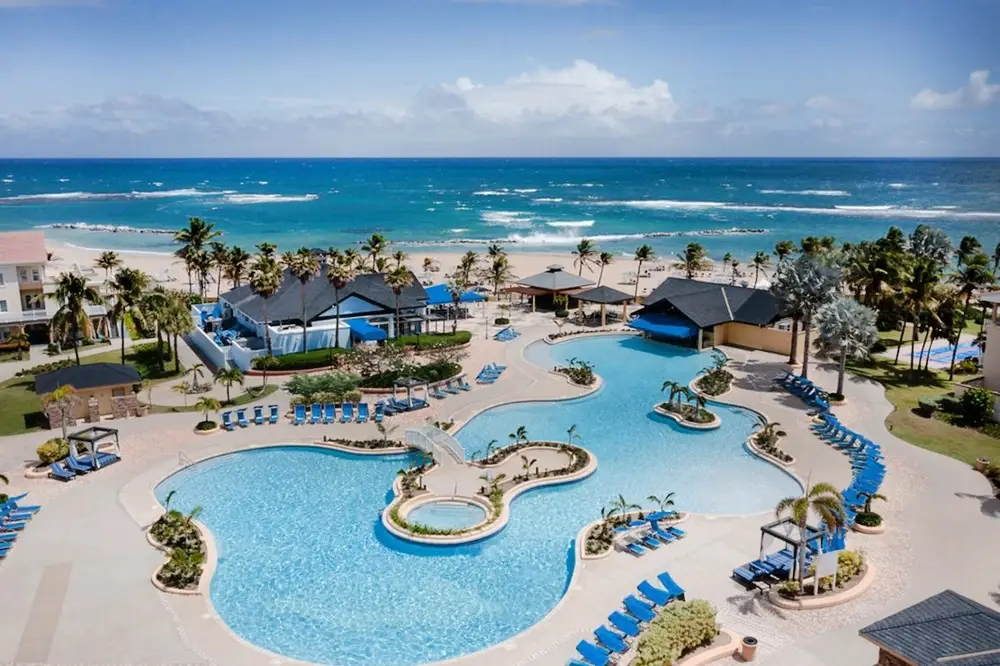 Resort Day Pass – Spend the day enjoying the amenities of a luxury resort, with beach access, pools with loungers, hot tubs, poolside drink and food service, and more. Enjoy resorts near the cruise terminal in Frigate or Trinity, or in the more excluded area of Christophe Harbour, near Turtle Beach. 
Romney Manor – Once a working sugar cane plantation, Romney Manor is now the home of the Caribelle Batik Works where artists use the traditional Indonesian method of resisting dye with wax, to create beautiful and colorful patterned clothing. The process can be watched by the public and the surrounding gardens and the remains of the original plantation make an interesting side trip. If you visit, be sure to try the rum cake!
The Strip – If action is what you are looking for, the Strip on Frigate Bay is certainly where you'll find it! Known for its vibrant night-life and variety of music and entertainment, The Strip isn't just a night-time location. Many businesses open their doors at 10 AM so this lively hot-spot can be enjoyed by those on an early afternoon deadline.
Top Tours & Excursions In Basseterre – St. Kitts & Nevis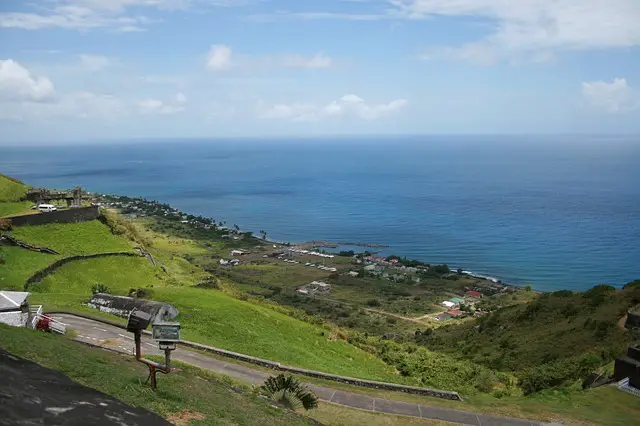 See the sights on St. Kitts' capital city Basseterre as well as Caribelle Batik & Brimstone Hill Fortress, then stop at the Frigate Bay Beach for complimentary rum punch and beach chair....
Duration: 5 hours
Activity Level: Moderate
Note: Beach umbrellas & water activities available for rent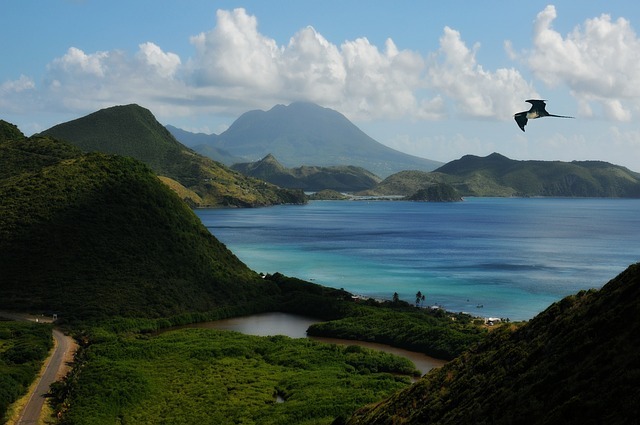 Take an amazing hike through lush tropical flora and fauna. Starting at the gardens of Romney Manor, you'll have free time to stroll around before heading out on a guided hike along the Wingfield Forest trail where you'll see exotic plants and sample local fruit....
Duration: 3.5
Activity Level: Moderate
Wheelchair Accessibility: No
Food: Complimentary light refreshments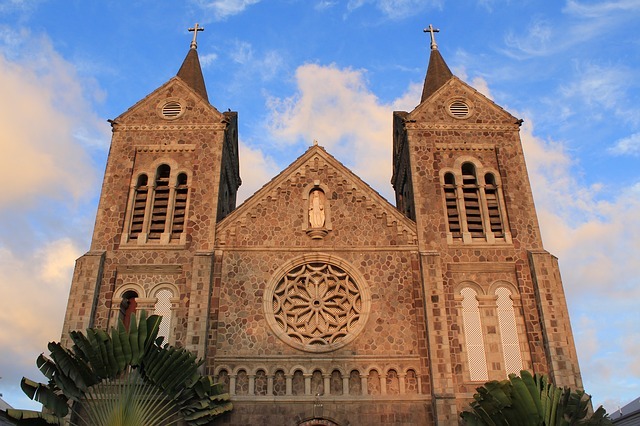 See all the sights of St Kitts on this narrated tour. Drive through Basseterre, St. Kitts' capital city, then through seaside villages to Caribelle Batik and Brimstone Hill Fortress, a UNESCO World Heritage Site....
Duration: 3 hours
Activity Level: Moderate