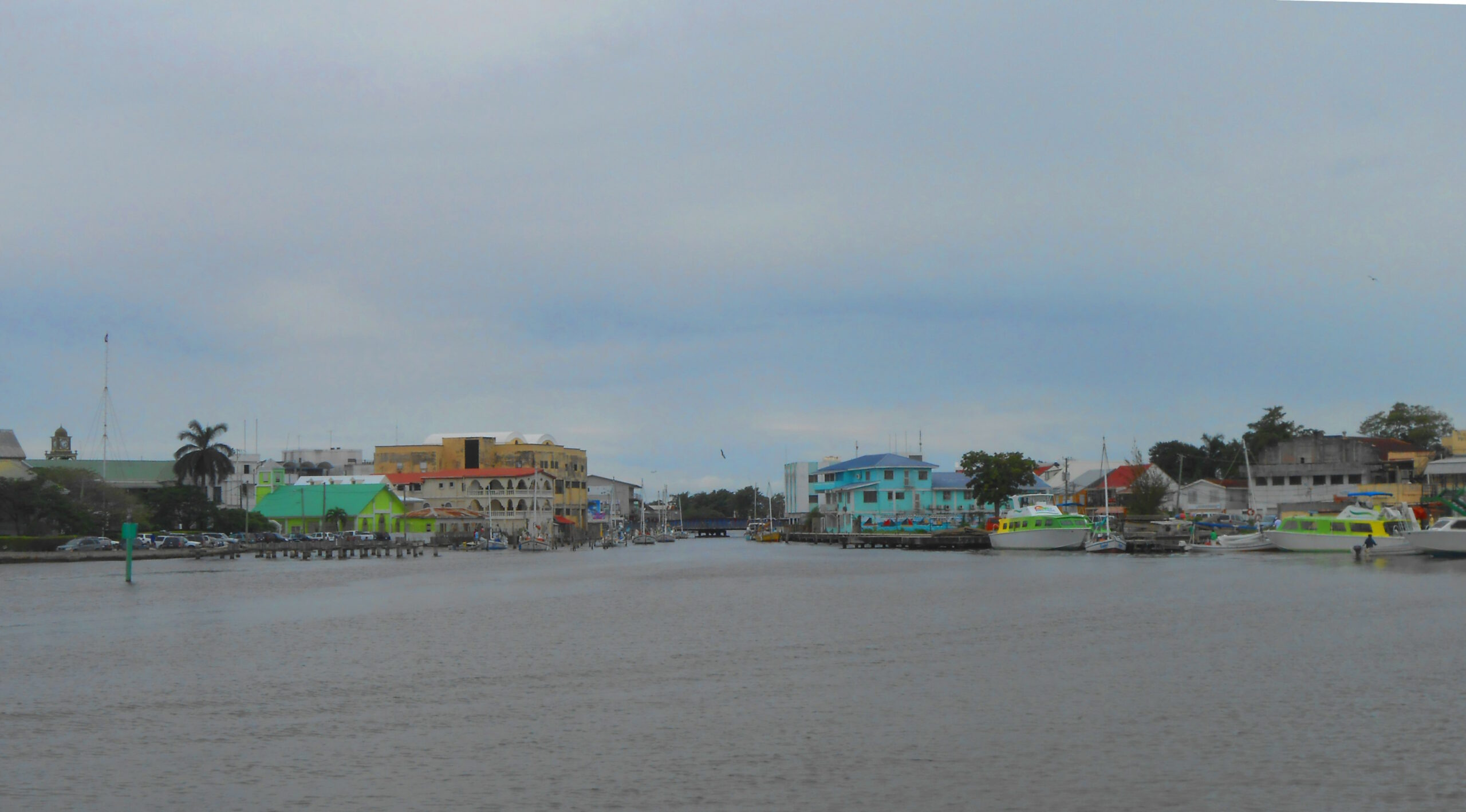 Belize Cruise Port is located in the country of Belize, in the city with the same name, differentiated by calling it Belize City. The country is the second smallest country in Central America, bordering on Mexico & Guatemala, mainly covered in dense forests. The capital city of Belize City is where cruise ships dock. While in spots there is some quaint colonial architecture, Belize City has many unsafe neighborhoods, so the port is typically used as a hub for excursions outside of the city. There are over 150 miles of islands (cayes) and reefs off the coast of Belize making it a diver's paradise and a couple of the larger islands, Ambergris Caye and Caye Caulker are the resort areas of Belize. Belize also has many Mayan ruins, making for great excursions.  
Where You Dock in Belize City – Belize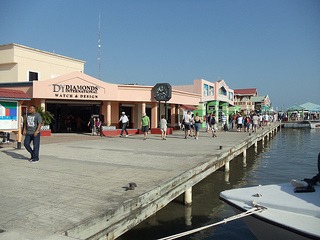 Ships anchor off the coast of Belize and tender their passengers into the port, about a 20 minute, often choppy, ride.
The Belize cruise port itself, called "Tourism Village" is quite small, with souvenir shops and Diamonds International and restaurants offering cheap drinks and Caribbean specialties. There is a high guarded fence around Tourism Village which they don't recommend tourists venture outside of by themselves.
Getting Around Belize City – Belize
Taxis – are easy to come by at Tourism Village. Look for the green licence plates as these are the licensed taxis. Agree on a fare before getting in the taxi as they are not metered.
Water Taxis – these leave from the Marine Terminal and travel to islands such as Caye Caulker and Ambergris Caye. Make sure you leave enough time to get back to the dock in order to catch a tender back to your ship. It takes about an hour and a half to reach San Pedro on Ambergris Caye and 45 minutes to Caye Caulker.
Flights – Tropic Air and Maya Island Air offer flights from Belize City to Ambergris Caye and Caye Caulker. The flight to Caye Caulker takes less than 10 minutes and only 20 to Ambergris Caye but will run around $75 per person, one way to either location. Be aware that the planes are very small – 5 people – but the views are amazing.
Shopping In Belize City – Belize
At Belize Cruise Port, you'll find the typical cruise port shopping destinations. Diamonds International, Del-Sol,  and Piranha Joe, within Tourism Village. Look for the souvenir shops offering hand-made goods such as mahogany or rosewood carvings, or baskets. Note: don't buy items that are made from sea turtle shells, Triton's trumpet shells or black coral.
Moho Chocolate & Cafe – stop here for some wonderful local chocolate, made in small batches. They also offer specialty hot beverages and a couple of small tables. Watch them roast the cacao beans on their front porch.
Pharmacy Express – the hot-spot for inexpensive over-the-counter medication
National Handicrafts Sales Center (2 South Park Street near Tourism Village) – artwork and crafts
Dining In Belize City – Belize

There are a few restaurants located within Tourism Village such as the Bearded Clam, or the Grill at the far end of the village or the Wet Lizard. Try Belikin, the local beer.
If you want to try some local cuisine outside of the port gates:
The Smoky Mermaid -(The Great House, 13 Cork St) great seafood with a Caribbean twist. Everything on their lunch menu is under $10 USD.
Bird's Isle – just a short walk from the port, this restaurant gets great reviews for its authentic Belizean cuisine at great prices and with wonderful ocean views
Terry's Caribbean Grill – Caye Caulker, on the beach by The Split – where the locals eat! Great grilled seafood and Caribbean cuisine
Things To Do in Belize City – Belize
Visit Ambergris Caye
Ambergris Caye is the largest and most popular destination in Belize and is a great jumping-off point for some fabulous snorkeling on the famed Belize Barrier Reef.
San Pedro is the main town on Ambergris Caye and is easily walkable (only 3 streets wide), or golf cart or bicycle rentals are readily available. Enjoy the laid-back island feel at one of the many great restaurants or enjoy some shopping.
Another option for Ambergris Caye is to get a day pass to one of the many first-class resorts. You'll have access to the beach, pools, restaurants and other resort amenities all for one great price. Check out the options with ResortPass!
Getting there by plane: The municipal airport is a 10 minute taxi ride from the port in Belize City and the flight to San Pedro on Ambergris Caye is only 20 minutes. Check Tropic Air for pricing.
Getting there by ferry: There are two ferry companies – Caribbean Sprinter and San Pedro Express that go between Belize City and San Pedro and the ferry docks are a short 2 minute walk from the pier. It's considerably cheaper to take the ferry instead of flying, but the ferry ride is about a hour and a half.
Top Tours & Excursions In Belize City – Belize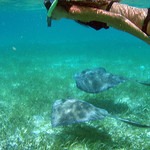 Board a powerboat to the unspoiled island of Goff Caye, which sits atop one of the best reefs in the Caribbean, perfect for snorkeling. Goff Caye is not your luxury resort experience, but is a small isle with rustic charm and basic amenities, like the Caribbean used to be....
Photo credit: si_si_ay / Foter / CC BY-SA
Duration: 4.5 hours
Activity Level: Moderate
Note: test
Wheelchair Accessibility: test
Food: test
Tour Includes: test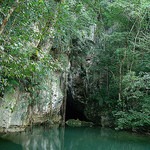 After you arrive at the Caves Branch River, you'll grab your tube and take a 45 minute jungle hike to the underground cave system. You'll get a miner's light to see the amazing sights inside the caves as you float along with the gentle current....
Photo credit: Deanna Keahey / Foter / CC BY-ND
Duration: 5 hours (2 hours activity duration)
Activity Level: Moderate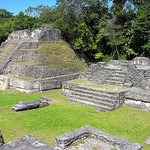 As you take the 45 drive through the Belize countryside, your guide will tell you all about the mysterious Mayans. Tour the ruins dating from 1000 BC, before heading back for a tour of Old Belize City....
Photo credit: archer10 (Dennis) / Foter / CC BY-SA
Duration: 4 hours
Activity Level: Moderate