Port of Boston Cruise Parking
Port of Boston Cruise Port – Onsite Parking
Note: Parking prices are subject to change without notice. Contact the cruise terminal for the most current pricing.
Before heading to park your vehicle, ensure you drop off your luggage at the terminal first.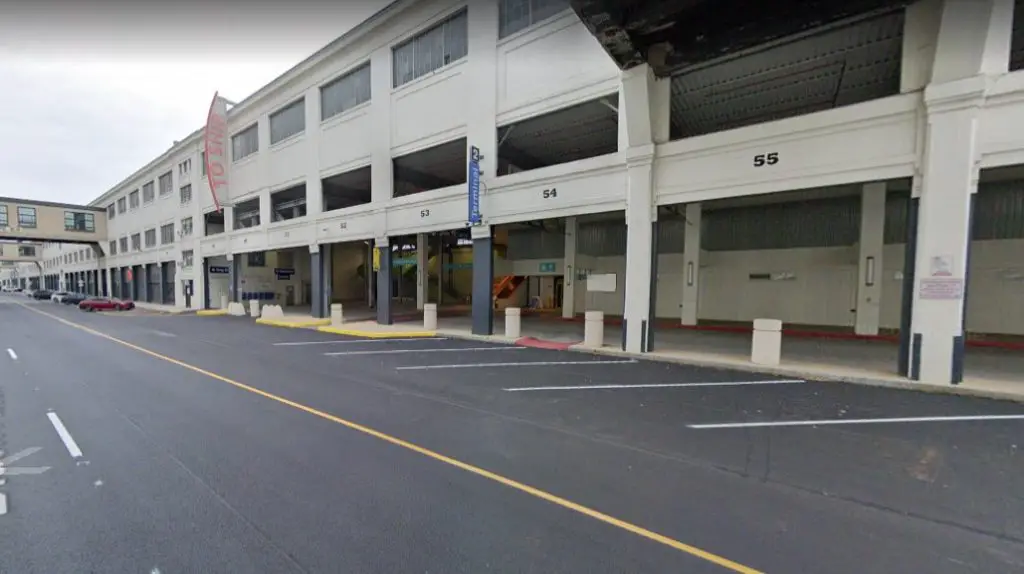 Street view of Cruise Terminal drop off area
Onsite Parking
Location - Massport Fargo Lot - 93 Fargo Street. Reservations must be made here in advance. 
There is a complimentary shuttle to and from the cruise terminal or a 5 minute walk. 
It is recommended you arrive at least 2 hours prior to departure, however parking is permitted as early as 7am. 
Fees - $27/day for 7 day cruise - payment made at time of parking reservation.
If you are being picked up by someone after your cruise, they can wait here:
Cruiseport Boston Cell-Phone Lot - available for passenger pick-up at 22 Fid Kennedy Ave just east of Tide Street.
Boston Cruise Ship Terminal – Offsite Parking
Location - South Boston Waterfront Transportation Center, 406 Summer Street
Note: it is located 0.7 miles from the cruise terminal, so it is advised to take a taxi from the parking lot to the terminal.
For best offsite parking, please check the hotels below that offer parking.
Boston Hotels with Park & Cruise packages
Cruise Planning at this Port