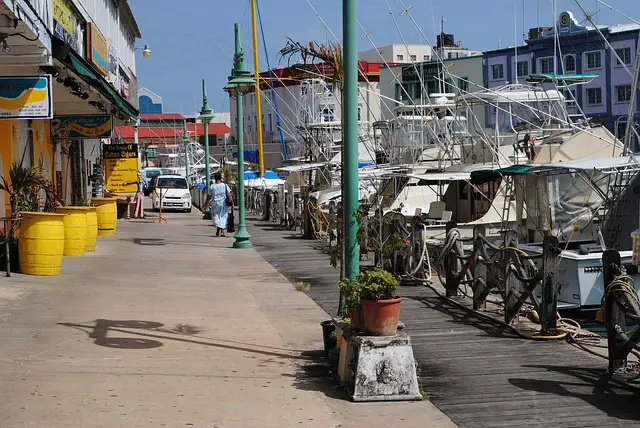 Situated in one of the most beautiful regions in the world, Barbados is everything that one could desire in a tropical destination. Palm trees swaying in the breeze, white sand beaches, clear teal water and shipwrecks on the seabed just waiting to be explored. The city of Bridgetown is the capital of Barbados and is known for its well-maintained British colonial architecture and for being the site of the Parliament Buildings of Barbados. In 2011, Historic Bridgetown was officially recognized as a UNESCO World Heritage Site.
Check out these Barbados excursions!
Where You Dock in Bridgetown – Barbados
Ships dock directly with the Bridgetown Cruise Terminal, located on the Western edge of town. The Terminal offers easy access to cruise ships and their passengers and includes a variety of services, shops, and entertainment.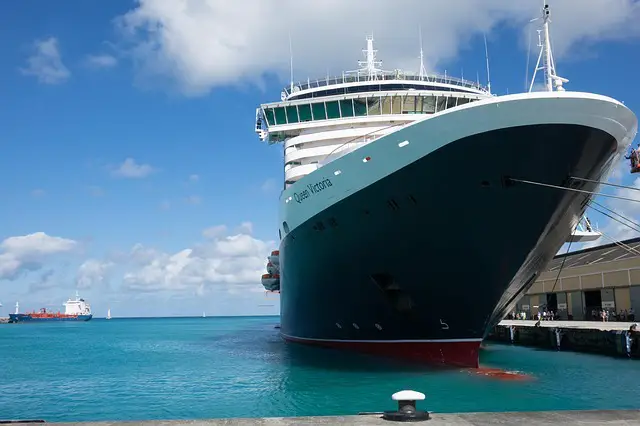 Getting Around Bridgetown – Barbados
Located just outside the cruise terminal are taxis and the a shuttle service. Taxis in Barbados don't run on meters, so ask the driver the cost to get from one location to the next. Taxis will also provide tours of the island, if group tours aren't your thing.
Blue, government-owned (public) buses are another way to get around the island. The bus terminal is only a couple of blocks away from the cruise port, located behind the Pelican Village. You will need either exact change or tokens.
Or, you're feeling up to it, you can walk to downtown Bridgetown, which is located about a mile from the cruise terminal.
Shopping In Bridgetown – Barbados
Like much of the Caribbean, duty-free shopping opportunities abound in Barbados. Most places are even willing to drop off your packages at the cruise port to make your purchases just that much simpler.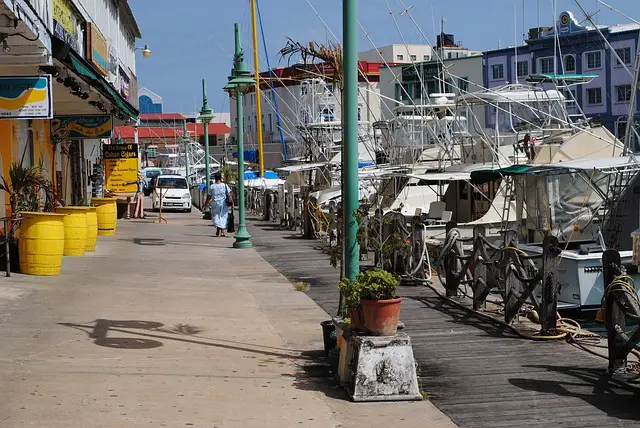 Broad Street is one of the more well-known shopping areas. It possesses several large department stores, specialty stores, shopping malls and duty-free shops just waiting to be perused.
If locally made items and souvenirs are what you're interested in, Pelican Village, near the outskirts, is the place to go! Don't forget to try the rum cake!
Dining In Bridgetown – Barbados
The food and restaurants available in Barbados are as varied and interesting as the people that come to visit. Something to keep in mind if you're planning on eating out is that while during the day your casual attire is perfectly acceptable, a more formal dress code is enforced at many restaurants during the evening.
If you visit during the busy season, be sure to book your table in advance as chances of getting lucky with a walk-in can be quite slim.
Things To Do in Bridgetown – Barbados
The Barbados Garrison – Established in the early 1700's the Garrison is far more than just a historic military attraction. While it does indeed boast a long history along with outstanding buildings and an impressive gun collection – the Garrison also includes the Savanna.
Within the Savanna is the Barbados Turf Club which is where many famous horse races and other events take place. Well worth the visit, especially if you will be there for the first weekend in March!
Carlisle Bay – For a day of sand and sun, the Bay comes highly recommended. Its white sand beach and crystal blue water is more like something you would expect to see in a movie, but in truth, it's only 20 minutes away from the Cruise Ship Port in Bridgetown.
Opportunities to rent water activity equipment and tours for diving and snorkeling abound. It's the perfect place to laze on the beach, enjoy the Caribbean sun and maybe see a turtle or two
Resort Day Pass – enjoy the gorgeous beaches of Barbados with all the amenities of a resort, including cabanas, pools, activities, restaurants and drinks. Check out the options with ResortPass!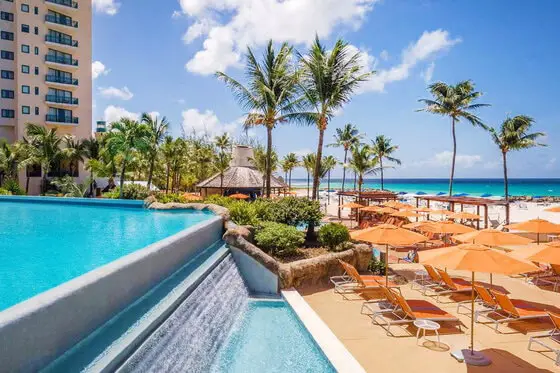 Top Tours & Excursions In Bridgetown – Barbados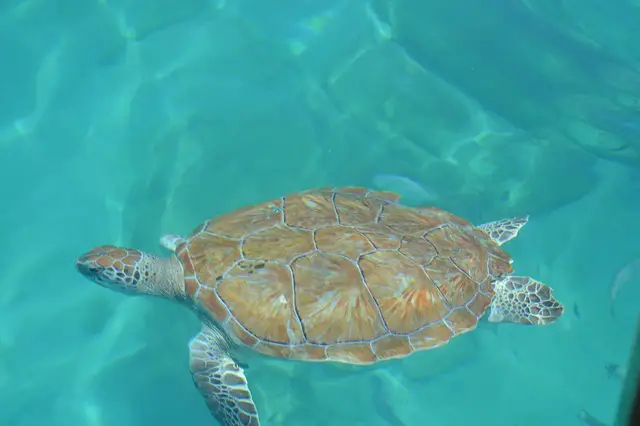 Spend the day at the Copacabana and Carlisle Bay Marine Park where you can take a pontoon boat to snorkel around shipwrecks and swim with sea turtles, before relaxing on the beach....
Duration: 4 – 6 hours, depending on guest preference
Activity Level: Moderate
Note: 1 drink, chair & umbrella provided. Restaurant available.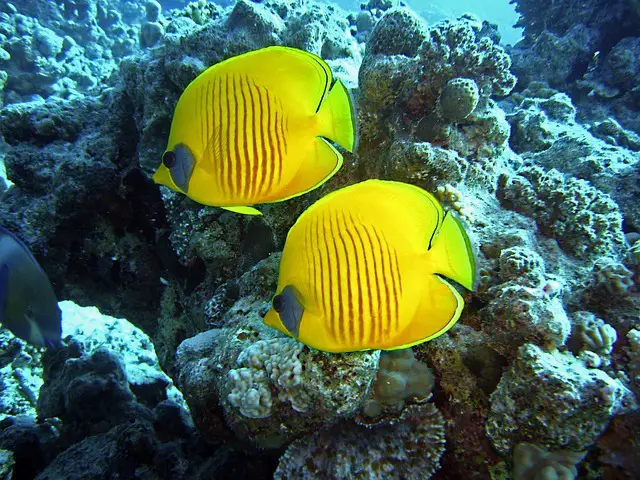 Enjoy a 2 tank scuba dive in one of the best diving spots in the Caribbean. With equipment provided (wet suits available for rent), certified divers can dive between 20-55 feet around shipwrecks, seeing beautiful reefs and sea life....
Duration: 4.5 hours
Activity Level: Moderate
Note: must pass health questionnaire & have been diving in last 12 months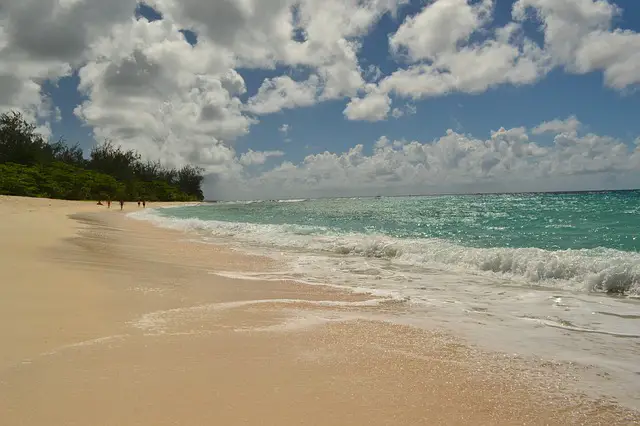 Enjoy seeing the beauty of Barbados' East Coast stopping for pictures along the way, before heading to the beach at Copacabana on Carlisle Bay, where you will be greeted with a drink, beach chair and umbrella....
Duration: 6.5 hours
Activity Level: Moderate
Note: snorkel excursions, water equipment, food available for purchase.