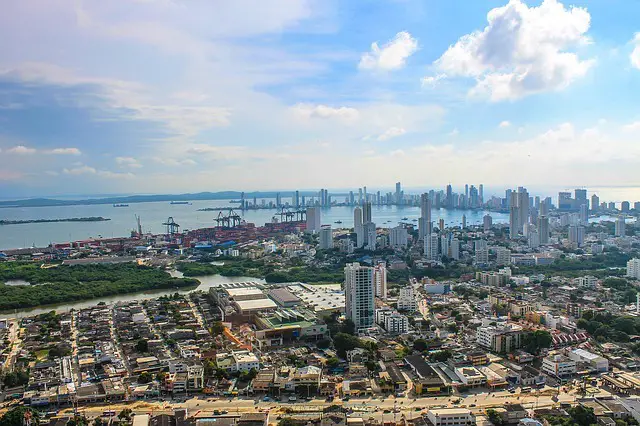 The city of Cartagena has many contrasts between old and new and between poverty and wealth.
A peninsula in Cartagena extends out into the Bay of Cartagena and has been the commercial gateway to America for almost 500 years.
The colonial era saw Spaniards consider this bay their principal port, and the city is named after Cartagena in Spain. The peninsula is a hotspot for high-rise hotels and condos, reflecting the modern. 
The city's 17th century walled Old Town is a UNESCO World Heritage Site. The city is large, so if you want to see some of the more distinctive sites, it would be best to book an excursion.
Check out these excursions in Cartagena.
Where You Dock in Cartagena – Colombia
Cruise ships dock at the Cruise Ship Terminal located on Manga Island. This is adjacent to the industrial dock area. If you are going on shore excursions, you will not need to go into the Cruise Ship Terminal but you will meet your transportation at the dock. 
If you choose to go to the terminal, there will be a shuttle that will take you from the ship to the terminal. Inside the terminal are a restaurant, an ATM, taxis, and a marketplace of vendors that sell a wide variety of products.
Getting Around Cartagena – Colombia
Walking: The weather in Cartagena is very humid, which does not make for pleasant walking. It is best to take a taxi to where you want to go, like the heart of the city, and then walk around the area.
Taxi: Taxis are generally inexpensive and this is typically the best way to get around Cartagena. The taxis are not metered, so negotiate a price before entering the vehicle. Official taxi drivers will be wearing blue uniforms. It is not customary to tip taxi drivers, and if you choose to do so, you might just round up the amount of your fare.
Car: Rental cars are available, but the U.S. State Department advises against driving a rental car in Cartagena. This is because roads are poor, and traffic laws are often lax.
Bus: Buses are alright if you go between Cartagena and nearby cities. However, it is suggested that an unfamiliar traveler stick to the taxi system for getting around as the bus system is very complex. You can quickly end up missing the spot you want to visit because of this complexity and all directions will be in Spanish. 
If you still dare to brave the system, TransCaribe is the city's public transit network with numerous buses that service the city's main arteries. You will need to purchase a pass at each bus station for the fare, usually just a few dollars.
Shopping In Cartagena – Colombia
Cartagena is famous for its emerald, gold jewelry, and Pre-Columbian artwork. If you plan on a shopping expedition, it is best to concentrate on the walled Old Town area stores.
Las Bovedas: First built by a military engineer in the 18th century as a storeroom for tools and military provisions, Las Bovedas now houses a marketplace. You will be able to find handicrafts, artworks, antiques, and clothing.
Caribe Plaza: This is the second-largest mall in Colombia. It has 198 shops that sell clothing, housewares, and indigenous products of Cartagena. It is a short taxi ride from the Cruise Terminal.
MallPlaza el Castillo: Located near the Castillo de San Felipe de Barajas, the Fort overlooks Cartagena; this mall is geared to local shoppers. It has a large food court and the Chilean department store Falabella. There is also a zone that features free WiFi.
Bocagrande Plaza: Just a five-minute walk from the walled city, this plaza has about 100 shops, a gym, cinema, food court, a play area, and numerous restaurants.
If You Are Interested In Colombian Emeralds
Cartagena is famous for its Emeralds, and you may want to pick out some emerald jewelry while there. Check out this article from WikiHow on what to look for when buying emeralds: How To Shop For Emeralds.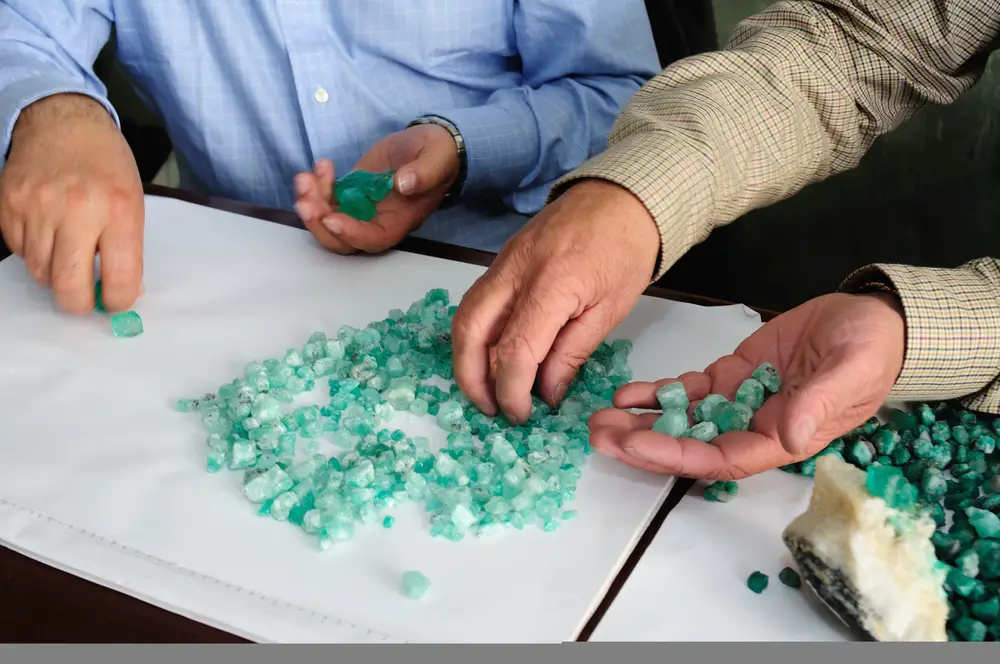 Emerald Center: This store has been family-run for over 35 years. They have 18 karat gold and silver jewelry. There is a wide selection of jewelry with prices to fit varying budgets.
Greenfire Emeralds: They have been selling high-quality Colombian emeralds and 18 karat gold jewelry for over 50 years. Greenfire has gained a worldwide reputation as one of Colombia's finest jewelers. Green Fire Emeralds also has a United States customer service center located in Boca Raton, Florida, and offers a one-year guarantee on all purchases.
Mister Emerald: This shop has a good selection of custom-cut stones in unique designs graded in 18 karat gold. The shop is run by an American ex-pat, Leland Miles, who has over 30 years of experience in the emerald trade.
Dining In Cartagena – Colombia
The local cuisine features a wide variety of tropical fruits, fresh seafood, coconut milk, rice, and corn-based products. If you have a sensitive palate, ask before ordering as many dishes will have fiery spices and heavy seasonings.
Here are some of the traditional dishes that are traditional Cartagena cuisine: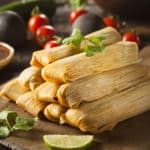 Pipian: This is a thick paste made from crushed boiled potatoes, onion, tomato, garlic, red pepper, achiote, ground peanuts, and chopped hard-boiled egg. It is usually served as a filling in tamales.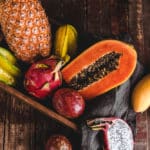 Tropical fruit: There are dozens of unique tropical fruits that you will be hard-pressed to find elsewhere. There are many varieties of bananas, some of them very sweet. You will find fruit and juice stands throughout Cartagena, which is great in this hot environment.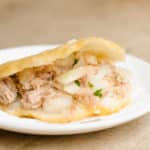 Arepas: This cornmeal bread is stuffed with cheese or other fillings. Sidewalk vendors in Cartagena will be selling arepas throughout the town.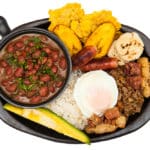 Bandeja Paisa: Considered by some to be Colombia's national dish, it is known for the amount and variety of food served on one plate – beans, rice, meat, fried egg, chorizo, plantain, arepas, avocado, and more.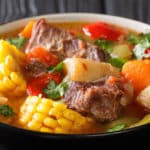 Sancocho: A traditional stew, or soup, made with almost any kind of meat. There are also big pieces of potato, yucca, and plantains or other vegetables in the stew.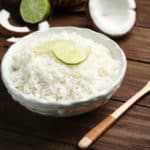 Arroz con Coco: This coconut rice is a typical side dish for fish. The white rice is cooked in a base of coconut milk and combined with shredded coconut meat, water, salt, and raisins.
Restaurants in Cartagena, Colombia
Tipping: In most sit-down restaurants, a 10% service charge is automatically added to the bill. If you received exceptional service, you could leave a little extra in cash. Bars and cafes will often use tip jars. 
La Cevicheria – Colombian Seafood
Located in Plaza de San Diego
They serve a selection of hot and cold ceviches. Ceviche is a seafood dish made from fresh raw fish cured in citrus juice. American chef Anthony Bourdain ate here in 2018 on a visit to Cartagena and loved it.
Demente Tapas Bar – Bar, pizza, gastropub
Here you will be able to try a variety of Spanish tapas with Caribbean touches. They also have cocktails and craft beers.
Saint Roque Cafe Pub Restaurante
Asian, Indonesian, vegetarian
Not a typical Colombian restaurant, this establishment is operated by Dutch owner Gerard, who brings his Norwegian flair to the menu. The Gado Gado for vegetarians is highly recommended.
Upscale, fish and seafood
If you want something a bit more upscale, this restaurant will fit the bill. It is situated in a colonial house in downtown Cartagena. The contemporary cuisine will have a distinct Colombian flavor. You can dine in the courtyard, on the roof terrace, or in the dining room. 
El Arsenal: The Rum Box
Bar, Colombian, Gastropub, seafood
Not only does The Rum Box have great food, but they also make their own chocolate candies to pair with the rum. You will find seared tuna, ceviche, sweet roasted baby peppers, and pork chops with sour guava BBQ sauce. There are also items for vegetarians, and they are willing to adapt menu items to accommodate your needs.
El Bistro
German
El Bistro features an extensive a la carte menu, including bread and pastries. You will also be able to choose from pastas, salads, and sandwiches. The only drawback here is that the bistro is not air-conditioned. 
Restaurant El Santisimo
Caribbean
This restaurant serves Caribbean cuisine in a courtyard setting. They feature lobster and calamari and have an extensive wine list.
Things To Do in Cartagena – Colombia
Resort Day Pass: If you're looking for some beach time with all the amenities of a luxury resort, check out ResortPass. In Cartegena, spend the day at the Hyatt Regency and enjoy their pools with poolside service, complimentary welcome drink, WiFi and 3 course lunch. You can upgrade to include spa and fitness center access, or a private cabana. Click here for more information.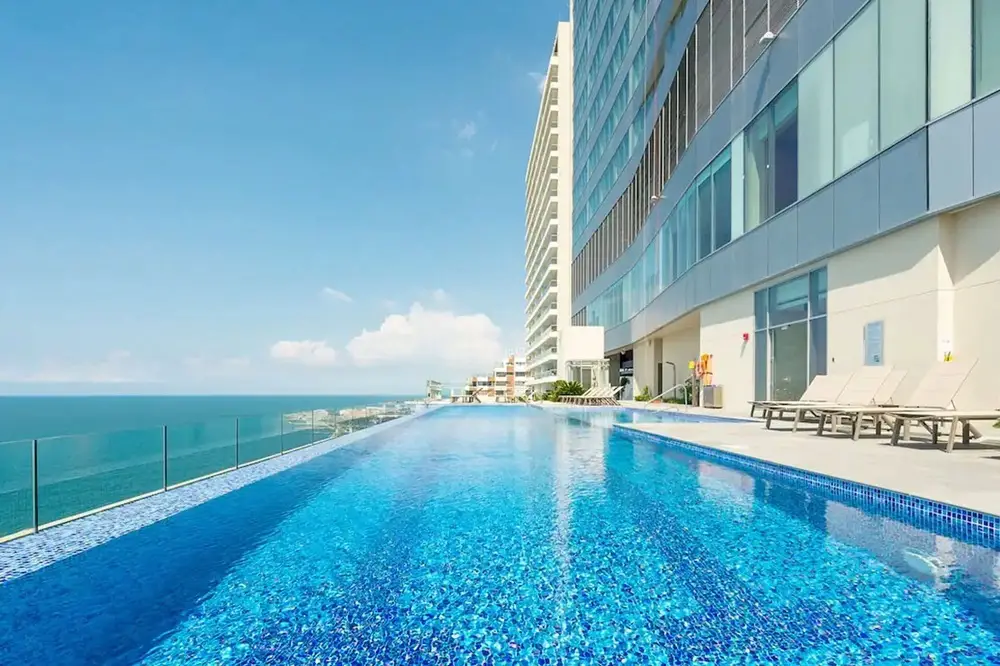 Plaza de Bolivar: This is the heart of Old Town. It is also the prettiest part of colonial Cartagena. There are fountains and a huge bronze statue of Simon de Bolivar, South America's liberator.
Walk The Wall: This is one of the few places left in the Americas with almost its entire city wall still standing. Most of the wall was built in the 1600s after Sir Francis Drake's Attack on Cartagena. Guards had once manned these walls, and today you can walk along much of it. You will have some spectacular views of the bay and imagine what it had been like for the guards a few centuries ago.
Explore Getsemani: Located outside the Walled City, Getsemani is the second oldest part of Cartagena. This neighborhood has some of the trendiest cafes and lots of street art.
Visit Castillo San Felipe Fortress: Numerous forts were built around the Bay of Cartagena to fend off invaders. The last line of defense was Castillo San Felipe. This Fort was built at the top of a hill outside the city in 1657. In 1761 the Fort was repaired and expanded into the massive structure it is today. It is a unique example of colonial fort design. Here is a Guide to Cartagena's Castillo San Felipe Fortress.
Take To The Beaches: There are plenty of beaches in Cartagena, and they tend to get crowded fast. Isla del Encanto in Baru, Bora Bora Beach Club, and Palmarito in Terra Comba are a few beaches available. The best beaches are not located in the city itself but are outside the city. Rosario Island and Baru, south of Cartagena, have the clear, crystal waters of the Caribbean.