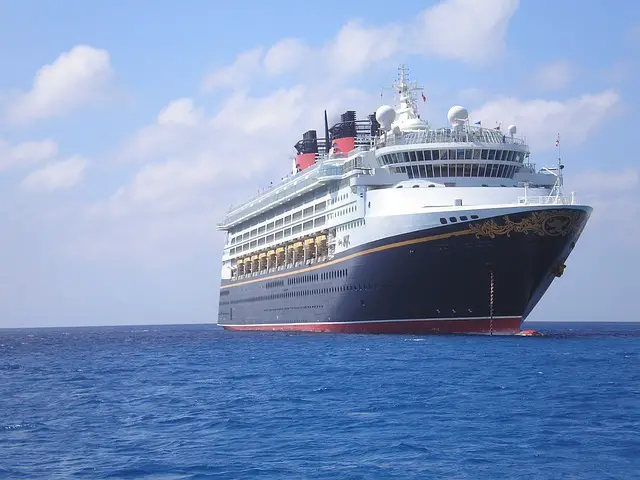 Castaway Cay is a private island for the use of the Disney Cruise Ship Lines. Castaway Cay is found North West of Sandy Point, Great Abaco. Its longest moment in the spotlight came from its use as a location in the film, Pirates of the Caribbean: Curse of the Black Pearl.
In grand Disney tradition, the island is a well-maintained and beautifully scenic getaway that is perfect for the whole family. It has the feel of a Disney Theme Park with all the entertainment that would be expected
Where You Dock in Castaway Cay Bahamas
Cruise ships dock directly at the pier which leads onto the island proper.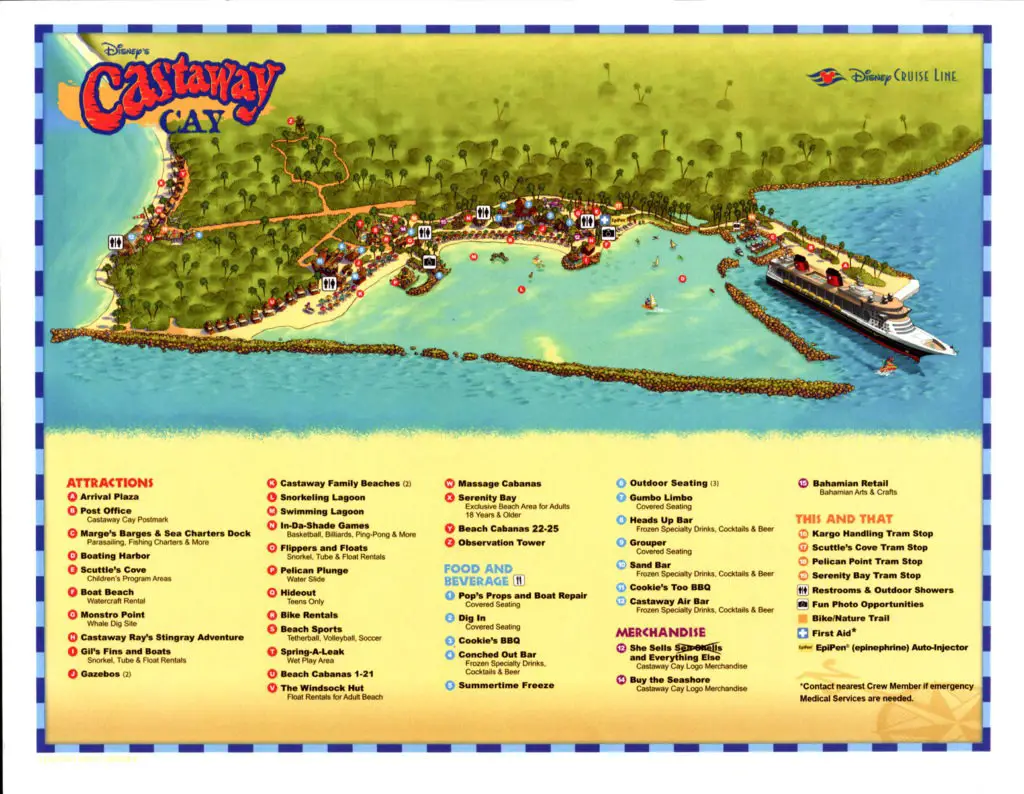 Getting Around Castaway Cay Bahamas
All distances on the Island can be easily walked. To allow you to make the most of your time there is also a free tram that will transport you around the island.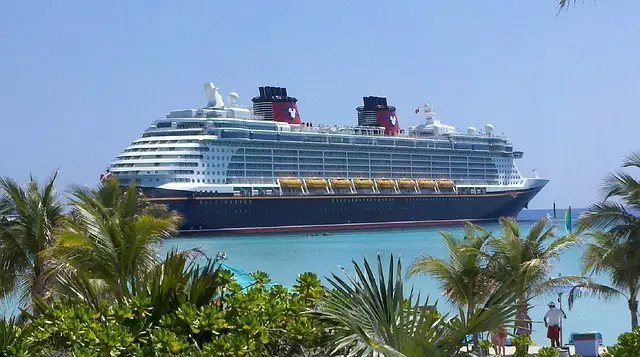 Dining In Castaway Cay Bahamas
Complementary BBQs are available at several locations.
Things To Do in Castaway Cay Bahamas
Three separate beaches allow passengers to spread out on the island. Serenity Bay is an adult-only beach with its own BBQ, massages and drinks available.
For the kids, there are a number of activities including Pelican Plunge, a floating platform and an ocean playground in the shallow water. There is also a very popular 25m slide into the ocean. All areas are carefully monitored for safety.
Other activities include snorkelling, bicycling and parasailing. All equipment for these activities is available for rent.