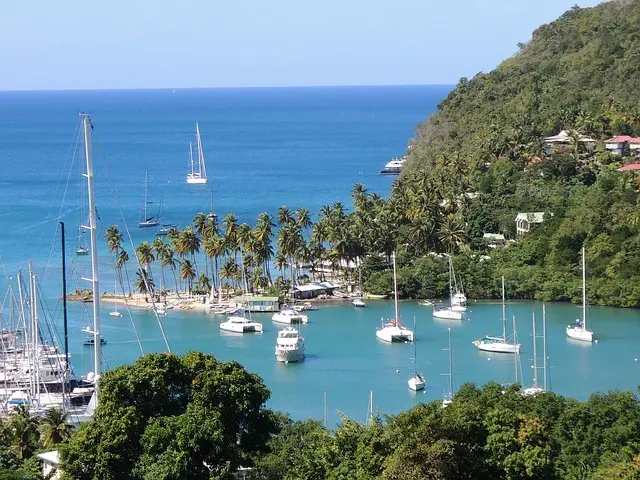 The Island Nation of St. Lucia gained its independence from Britain in 1976 after switching hands between the French and English no less than 14 times since being settled initially by Europeans. Its capital city, Castries, and indeed much of the island, still show this mixed heritage in the architecture and traditions. St. Lucia also boasts the unique distinction of being the only country in the world named after a woman, Saint Lucy of Syracuse.
Sandy beaches, regal palm trees, colorful marine life, and all the iconic Caribbean attractions are part of this island's charm. Trade winds make it an ideal location for watersports like kite-boarding and windsurfing.
Check out these excursions in St. Lucia!
Where You Dock in Castries – St. Lucia
Cruise ships dock at Pointe Seraphine, just outside the city centre. Like most ports, you can find jewelry stores, souvenirs, etc, but the goods here are duty free.  You can also find a car rental location, tour companies, and a few restaurants and bars.
Getting Around Castries – St. Lucia
Taxis are available just outside of Pointe Seraphine. Fares are dependent on destination and the price can vary greatly depending on how far you wish to go.
Ferry Services can take you from Pointe Seraphine to the City of Castries (or several dining locations) for only $2 each way.
Shopping In Castries – St. Lucia
The first shopping opportunity that all cruise ship passengers will see is the Pointe Seraphine shopping centre with its many stores and duty-free shopping opportunities.
La Place Carenage is an air-conditioned mall in downtown Castries. Also duty-free, this shopping center tends to focus on jewelry. Bringing your passport can often net you discounted rates.
Near the Cruise Ship Terminal are two markets, one is a craft market which is a fantastic location to find souvenirs and at the other, you can find fresh produce and all the Caribbean spices you could desire.
Note: Many shopping locations are closed on Sundays.
Dining In Castries – St. Lucia
Fresh local fruit and vegetables, such as mangoes, bananas, yams, cucumbers, are a staple of St. Lucian menus, which tend to take on a French-Creole flair. You can find any type of cuisine, however, in tourist areas or hotel restaurants.
Fresh seafood is plentiful (lobster season runs from August to March), along with Caribbean dishes like curried goat or chicken and conch.
Fish fries and road-side barbecue stands are plentiful, especially on Friday nights.
St. Lucia's national dish is made of salted codfish and boiled green banana (referred to as salt fish and green fig), but may be an acquired taste.
Things To Do in Castries – St. Lucia
Cathedral of the Immaculate Conception – Though it is not incredibly ornate on the outside, the colourful murals and stained glass windows inside the church more than make up for the simple exterior.
Beaches, Beaches and More Beaches – There are a number of… you guessed it!…beautiful beaches in the vicinity of Castries, these include Vigie Beach, Malabar Beach, Choc Beach, and La Toc.
Derek Walcott Square – A public square and park, it is located in the heart of Historic Castries. Buildings of note surrounding the square include the Castries Public Library and the Cathedral of the Immaculate Conception, both of which warrant a visit. It is central to most activity in the city and a good location to take a moment or find your bearings.
Top Tours & Excursions In Castries – St. Lucia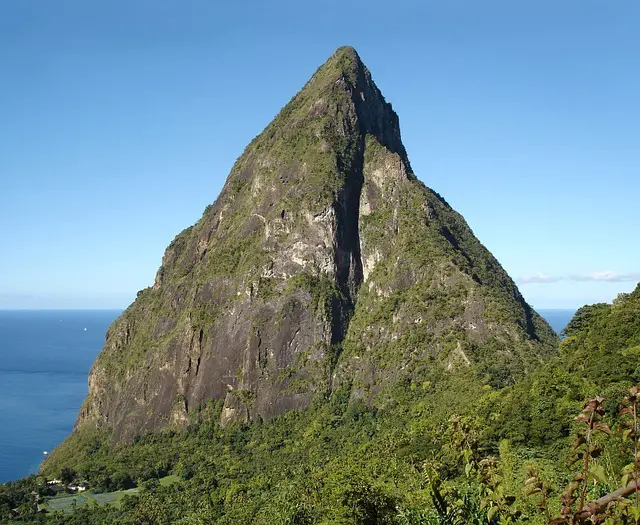 You'll board an air-conditioned bus on this medium-sized tour where your knowledgeable guide will point out the sites as your wind your way through the island, stopping for some amazing photo opportunities....
Duration: 3 hours
Activity Level: Moderate
Note: Beverage & Light snack provided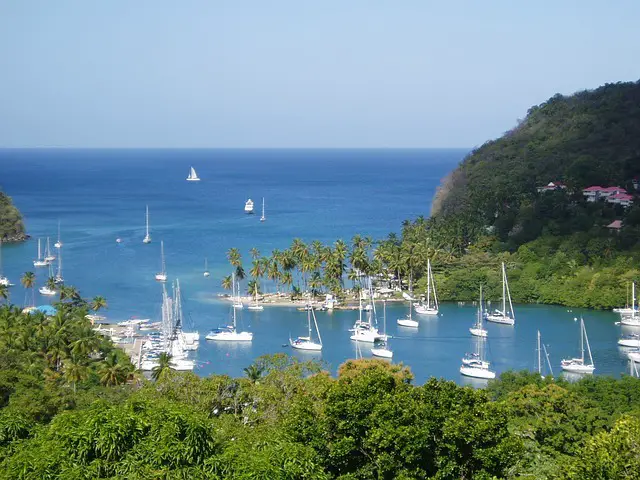 Enjoy this island tour of St. Lucia from sea and shore. Board a comfortable catamaran and begin the 2 hour sailing from Castries to Soufriere. Ashore, take a land tour visiting some spectacular sites. On your sailing back, you'll stop for some amazing snorkeling....
Duration: 7 hours
Activity Level: Moderate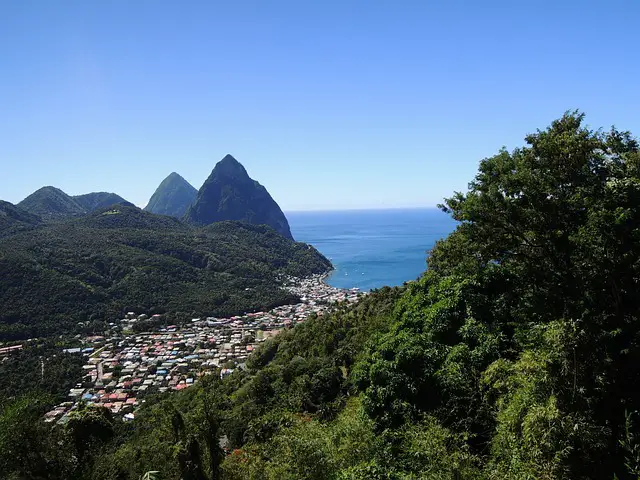 See the beauty of St. Lucia as you drive from Castries to the Pilon Waterfalls, where you can underneath the cool waters. Nearby is the Drive-In Volcano where you'll see the bubbling springs as well as the mountainous Pitons. Many photo stops are included...
Duration: 6 -7 hours
Activity Level: Moderate